How do I even begin describing 2018?
IndyDressed turned 5 years old in July, if you can believe it (I still don't think I totally believe it myself), and I entered a new decade of adventures. (Don't really believe that either.) Checked off a few milestones, including:
Here are my favorite moments, outfits, restaurant openings and more from 2018: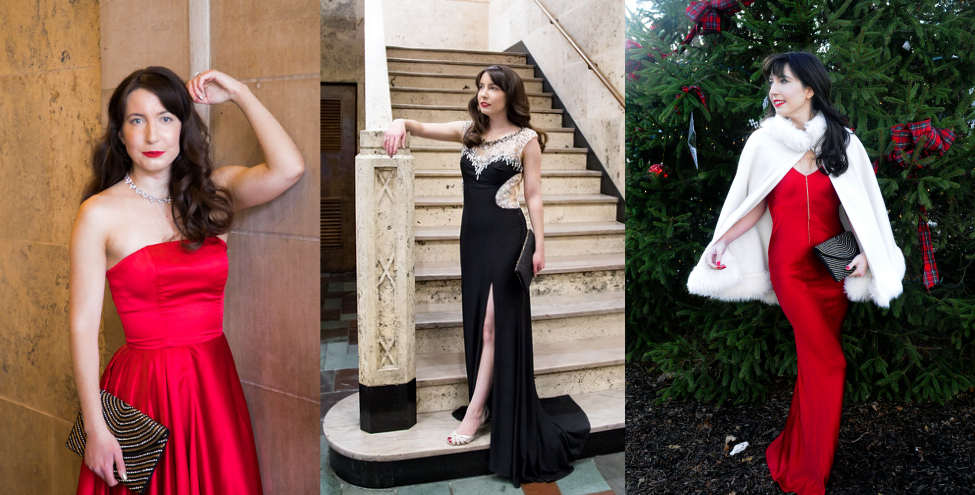 FASHION & BEAUTY
You know what I love? Giving back to good people. That's why I teamed up on a fancy shoot for The Gifted Gown, a nonprofit organization that provides formalwear to teens and adults for free, no questions asked. And why I partnered with the newly renovated Macy's at Castleton Square Mall to give two of my lovely readers a combined $600 worth of makeup and skincare goodies (say what?). (Follow IndyDressed on Instagram to hear about future giveaways.)

I'm excited to say that trend of supporting and being part of a community — whether in Indy or beyond — isn't going away any time soon. Can't wait to share more outfit inspiration for everyday and special occasions (like #500FashionFridays, Diner en Blanc, the Royal Wedding and holiday parties) and introduce you to more of Indy's creative talent and local businesses (like Katy Newton, Leather Feather Stone, Carousel Bags and Style Riot). And maybe, just maybe, I'll pose outdoors in a cocktail dress with an ice sculpture again.
---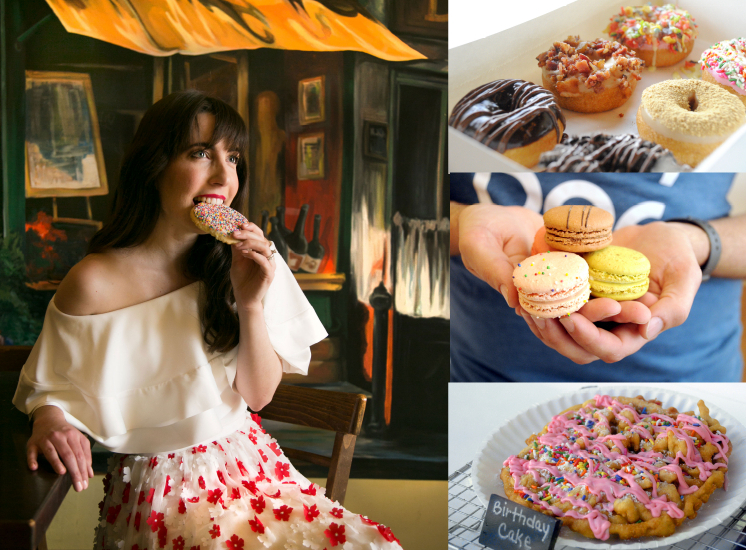 SWEET TREATS (AND SOME SAVORY ONES, TOO)
My sweet tooth would definitely put 2018 on the "good year" list, and not just for the Taylor's Bakery cookie I'm eating in the photo above (though that is enough reason to). Getting a sneak peek of Mass Avenue's Macaron Bar before it opened to the public, imagining my own donut creations at Donut Refinery's soft opening and even sharing a few of my favorite parts of the Indiana State Fair (hello, you gorgeous sprinkle-laden funnel cake, you) helped my sanity — but maybe not my waistline. That's what gyms are for, right?
But it wasn't all about the sweets. Thanks to Moody's Butcher Shop in Zionsville, I learned all about how to create a party-perfect charcuterie board, and I recently recapped my top 7 places to eat in NYC.
---

FRIENDS
Seriously, this journey wouldn't be nearly as fun without such an amazing community of fashionistas and food fans! From hanging out with other members of the Indy Blog Society and traveling with Newfields' Fashion Arts Society to attending NYFW with one of my besties from high school and meeting several of my Instagram followers in real life, 2018 was a year of connecting even more with people who love the same things I do. You all are what make this worthwhile.
Let's make 2019 just as awesome, shall we?