If there's a new sweets spot in town, you know I'll sniff it out immediately. (Consider me a sweet-tooth hounddog.) After a few months of delays, Macaron Bar's first location in Indiana is open for business on Massachusetts Avenue across the street from BRU Burger and Starbucks. It's the sixth location for the chain (also in Pittsburgh, Cincinnati and Louisville), which is known for specializing in a wide variety of artisan macarons.
Thanks to the generous owners, I got a sneak peek of the new sweets destination before tonight's grand pre-opening party. Here's what you can expect at Macaron Bar: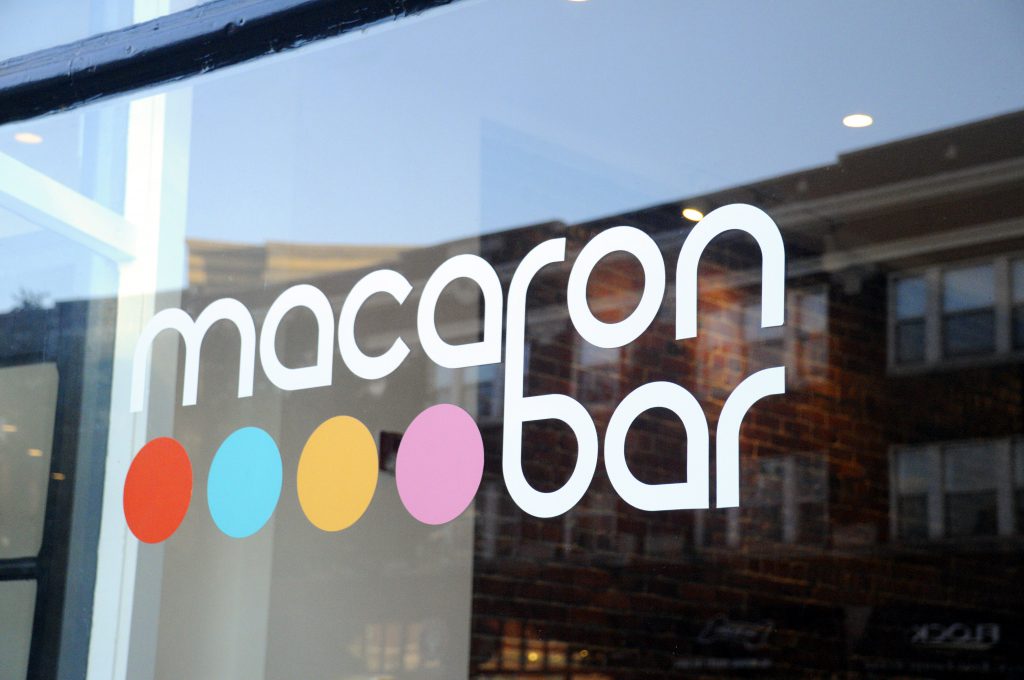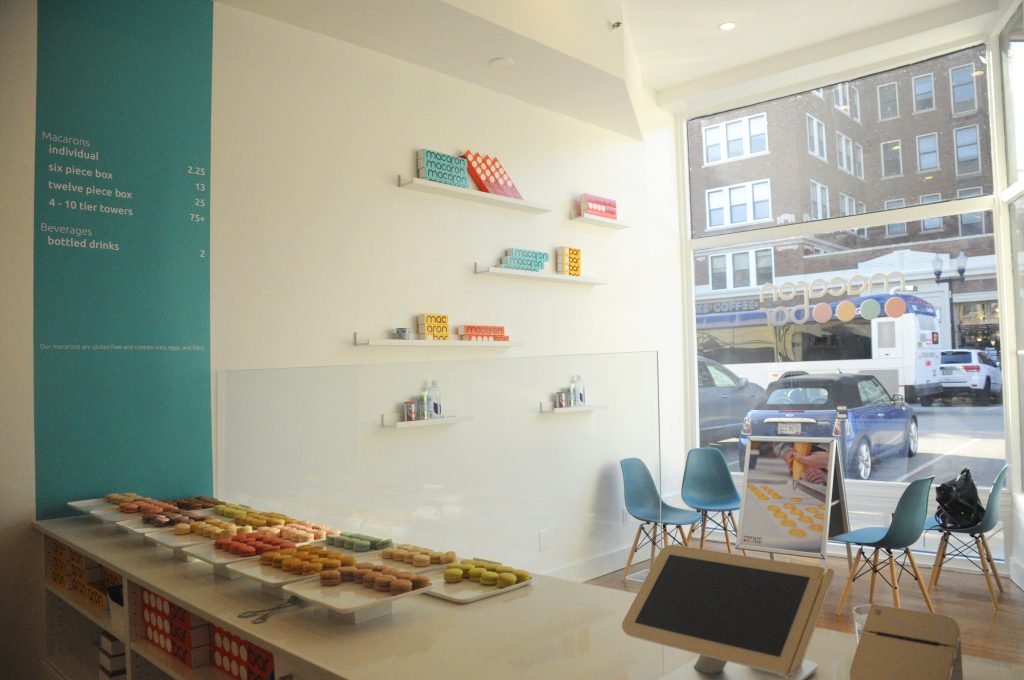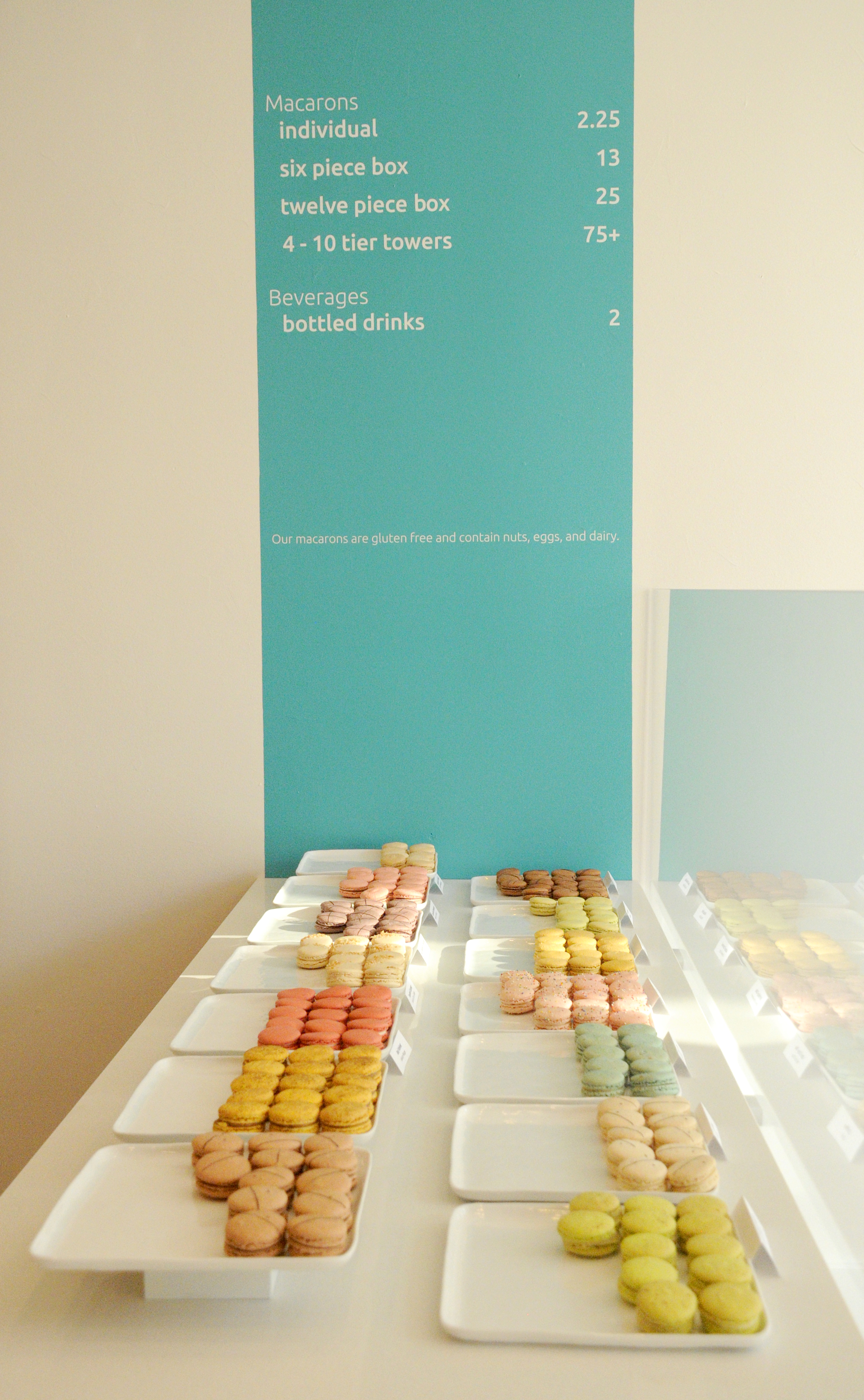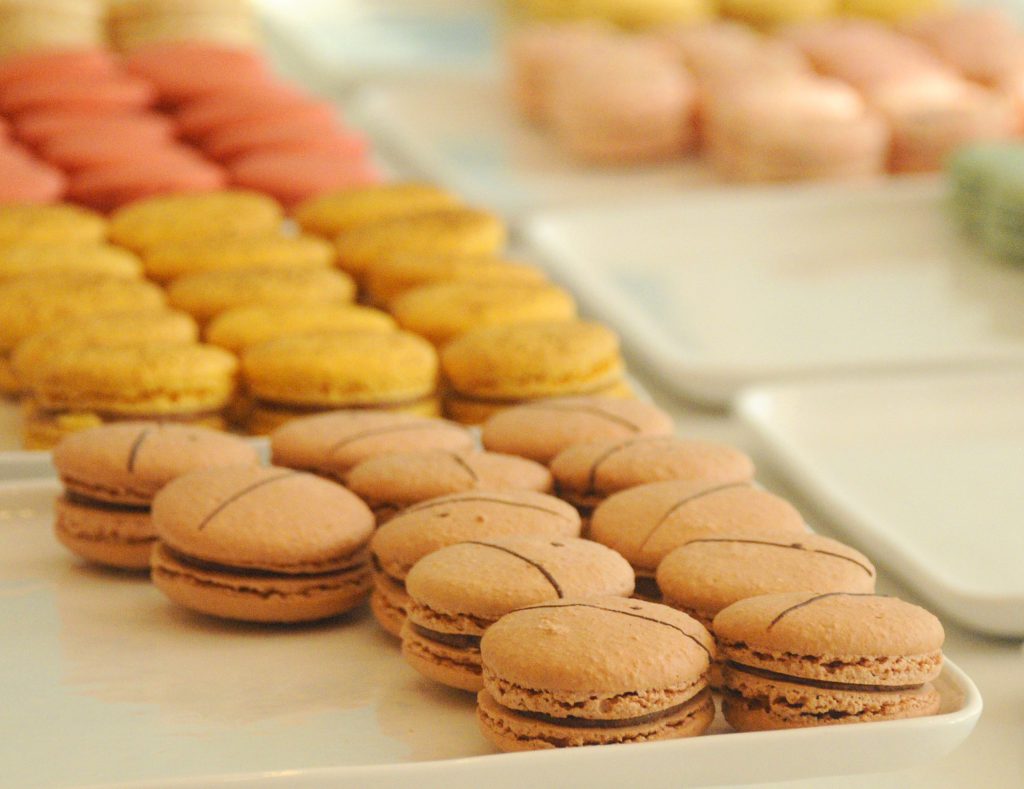 The shop is minimalistic-yet-cozy and full of warm light and bright colors, reminding me of specialty ice cream shops in New York City (like my fave, Taiyaki NYC). The back half of the shop is dedicated to the macaron-making classes it offers every few weekends. Tip: Follow Macaron Bar on Facebook to hear about future classes as soon as they're posted, as their baking classes are already mostly full over the next few months — reserved well before the grand opening. The shop's also open to hosting macaron classes as part of birthday or bachelorette party celebrations.
So speaking of those macarons, take a look at this menu of flavors, will ya? And fortunately for us, this isn't even a complete list.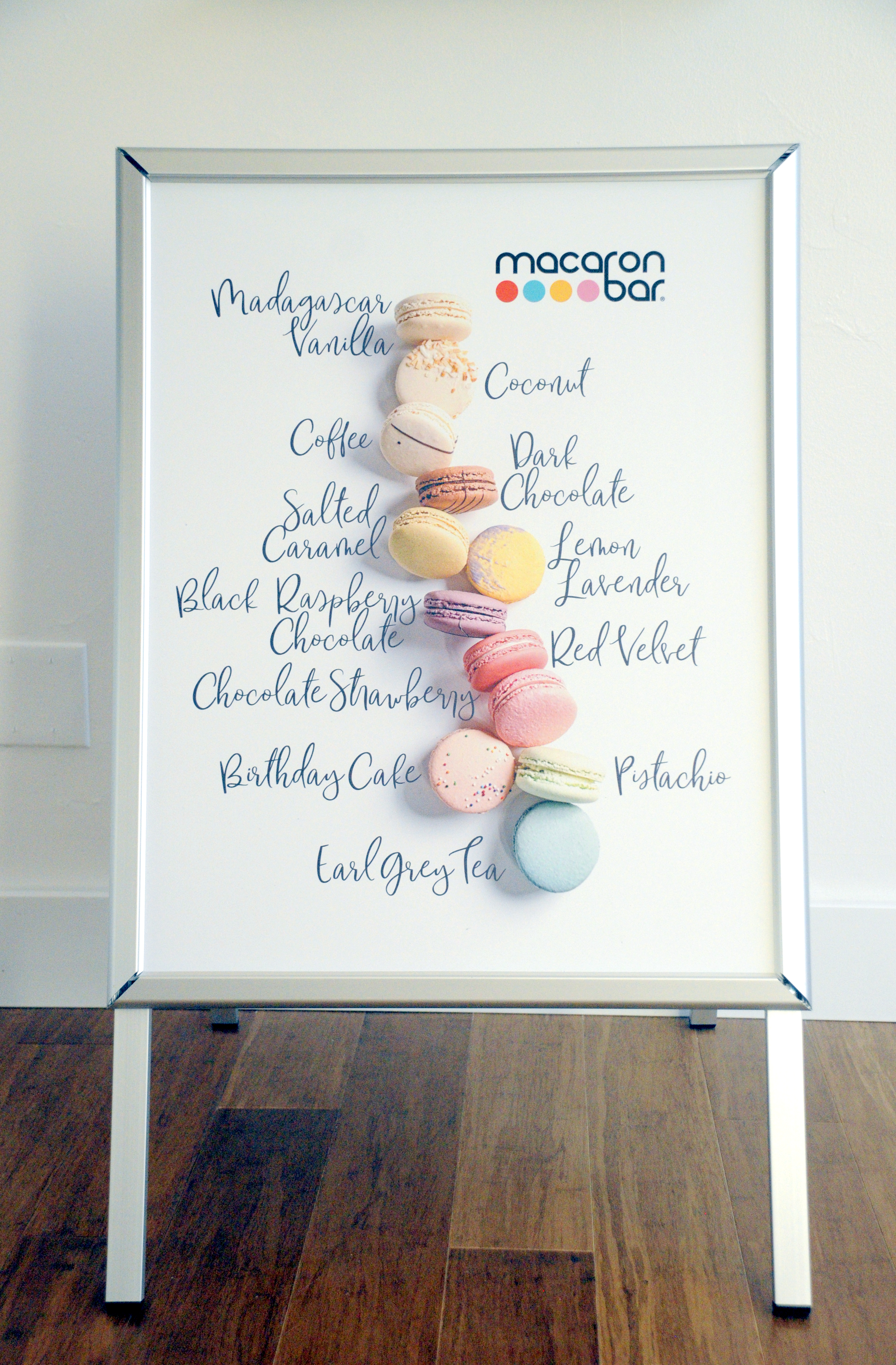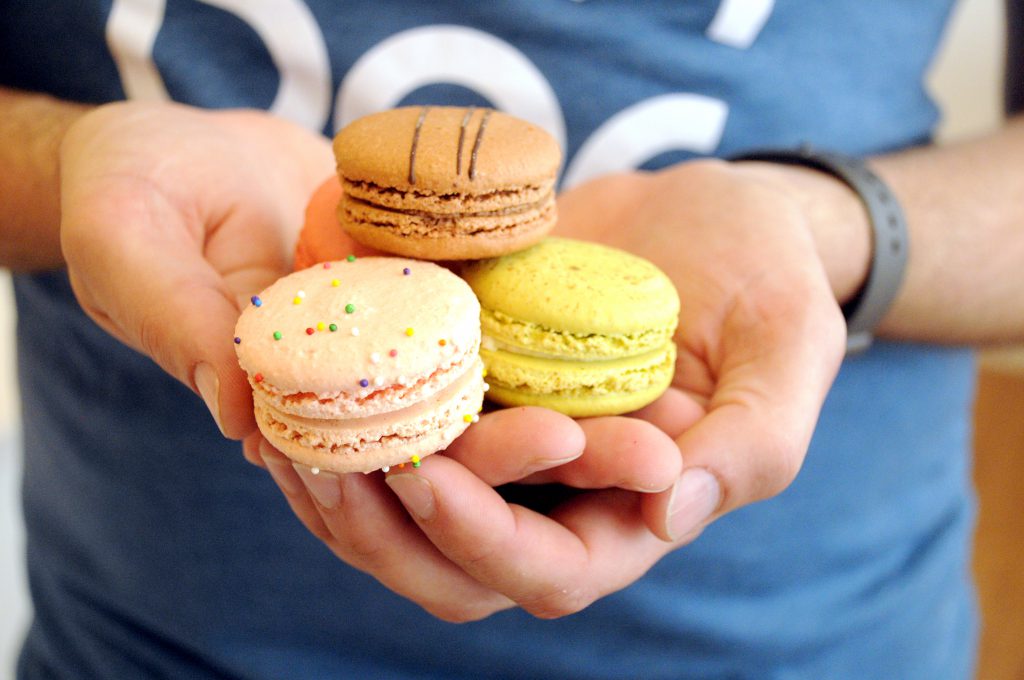 In addition to mouth-watering options like black raspberry chocolate, lemon lavender and Madagascar vanilla, Macaron Bar runs through a seasonal rotation. For example, over the next few weeks, you can pick up a caramel apple macaron, or — if you're part of the PSL fandom — a spiced pumpkin one. My absolute must-try flavors: salted caramel, Earl Grey tea and birthday cake (seriously, it tastes like Funfetti cake!). My husband's favorites: coffee, dark chocolate espresso and chocolate-passion fruit.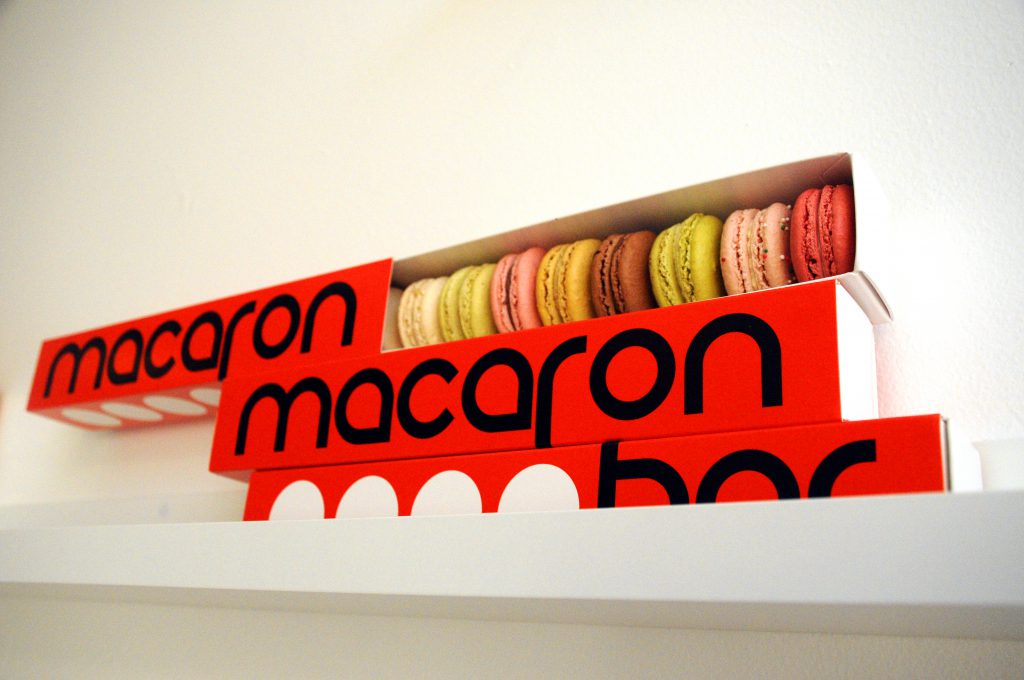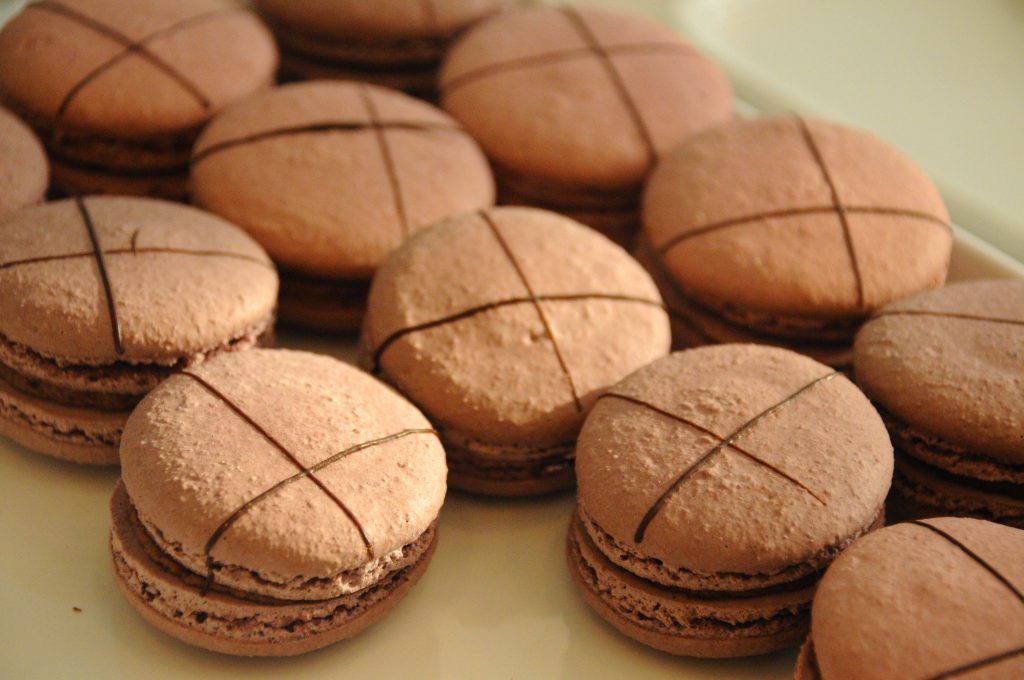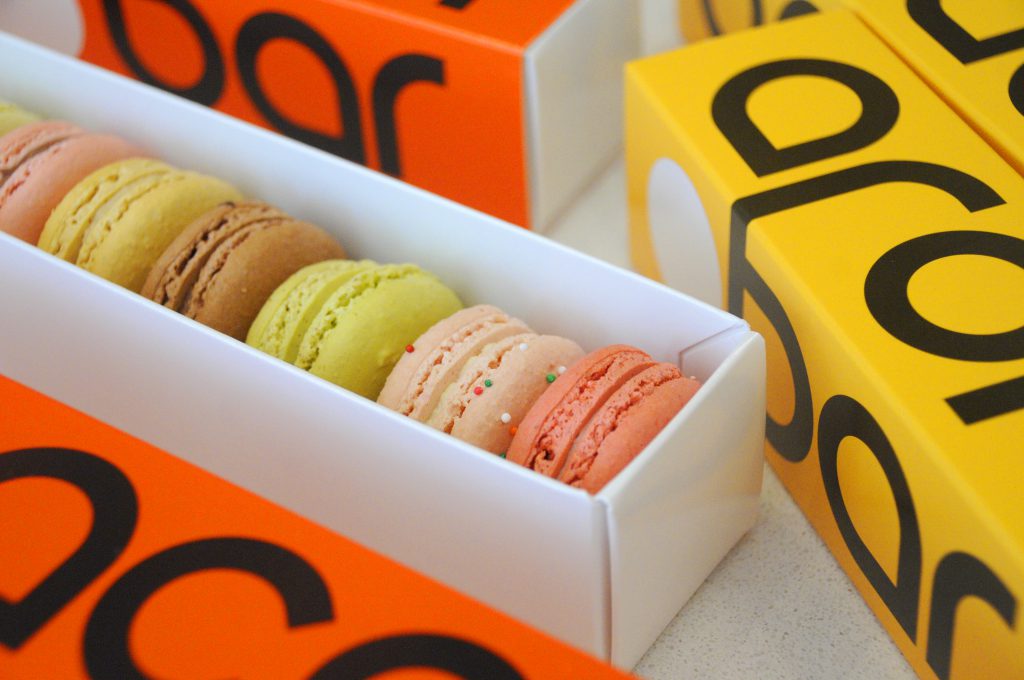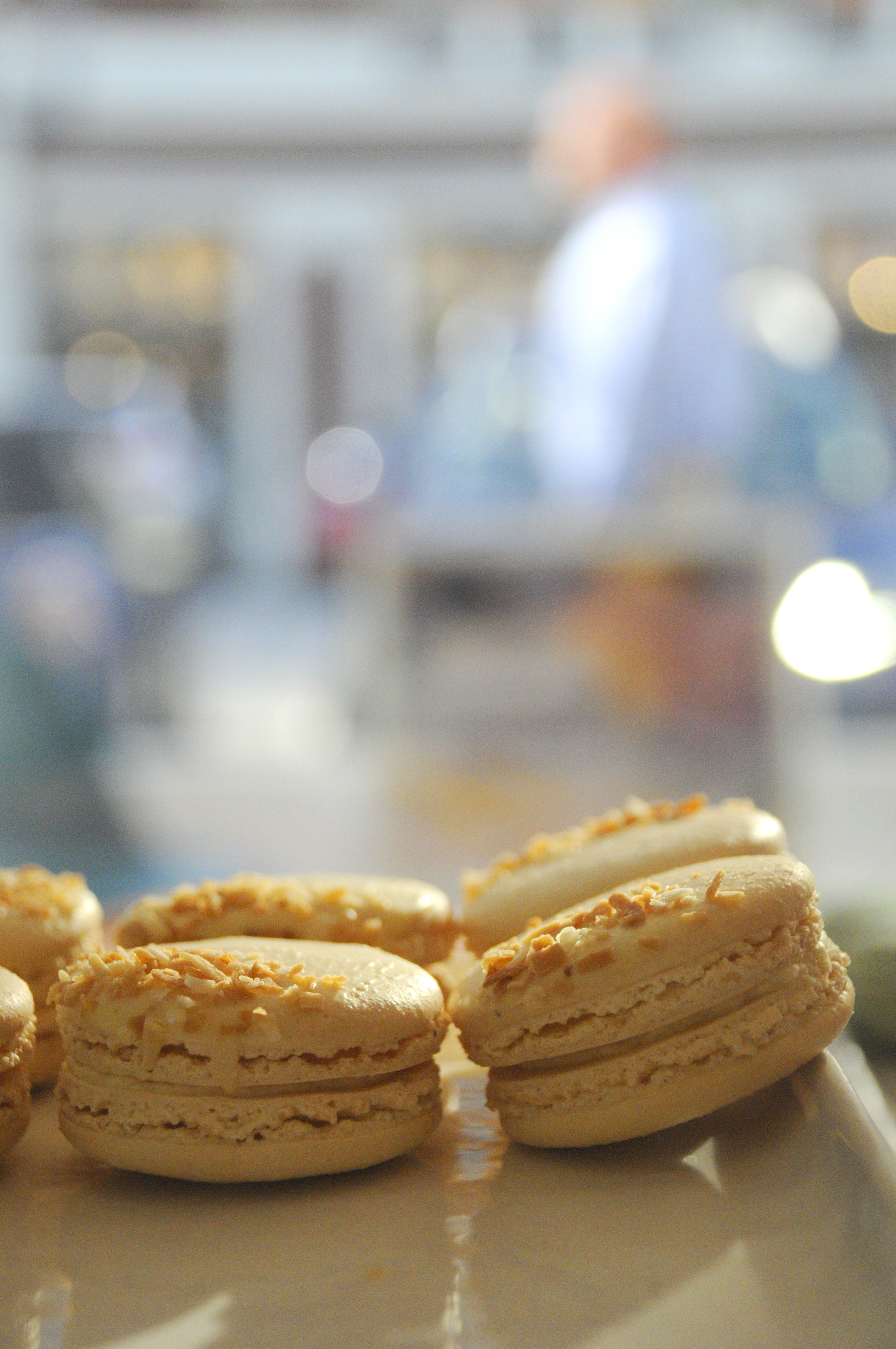 Has this post gotten you craving some macarons? (Bwahaha, that was my plan all along!) Starting 10/4, Macaron Bar is officially open to the public, with a soft opening Thursday from noon to 6 p.m. and a grand opening on Friday. Happy snacking!
MACARON BAR
425 Massachusetts Avenue
$2.25 per macaron, with box sets and tiers available