Looking back at my 2018 travels, returning to New York City nearly 13 years after my first adventure there — as a 17-year-old high school senior bumming around the famous sites with her parents — meant rediscovering a city I sort of knew alongside my husband, then a Big Apple virgin.
Sure, the Statue of Liberty, Ellis Island and the 9/11 Memorial are must-sees for any American, as is the Empire State Building for movie buffs and Broadway for theatre geeks (of which I consider myself one too). But in the midst of the crazy and tourist-y, there are some beautiful, less obvious gems in a city full of diamonds — and I'm not just talking about the multiple floors of treasures at Tiffany's.
That's especially true for out-of-town foodies. Here are 7 of my favorite places to eat in NYC, some well-established, others up-and-coming successes.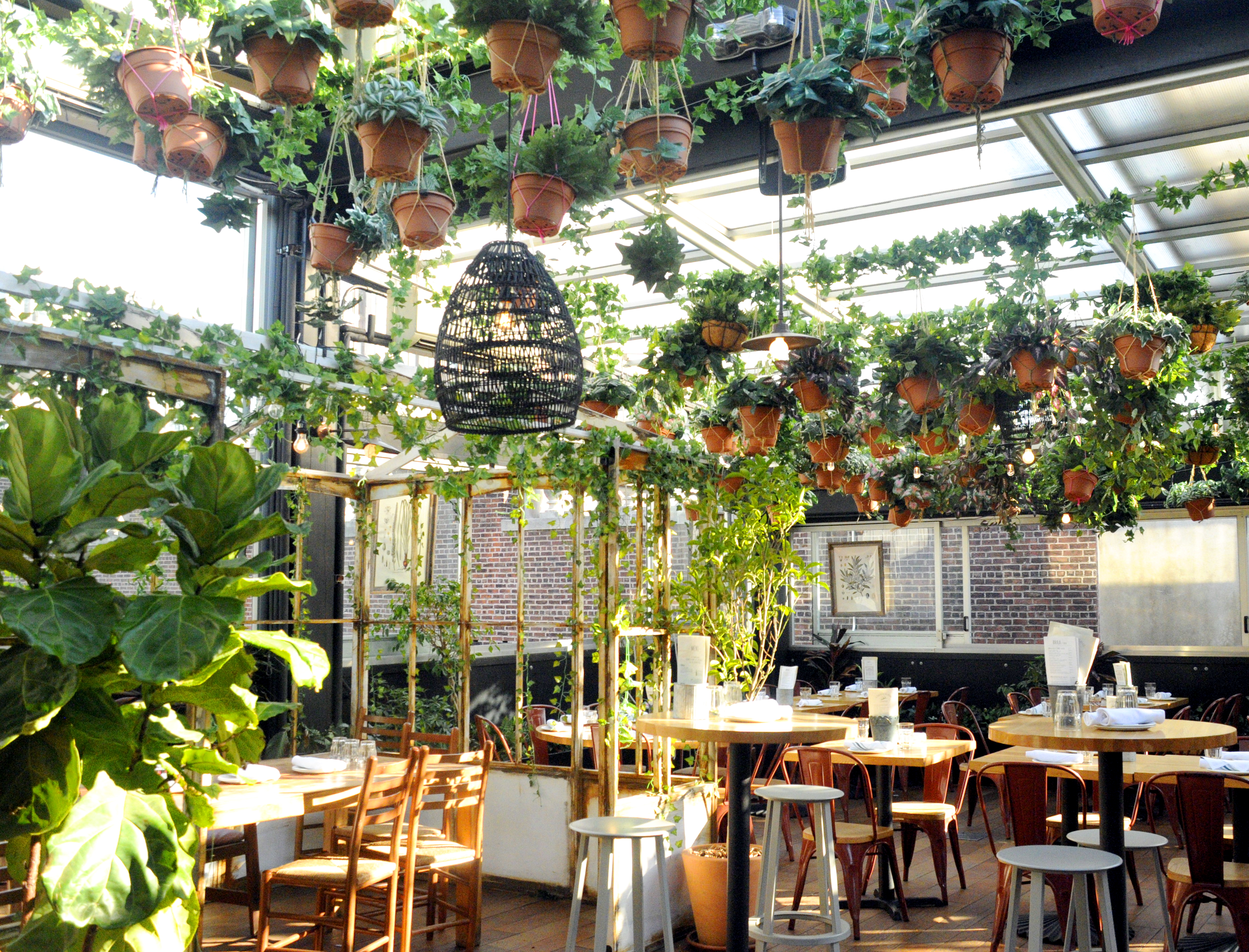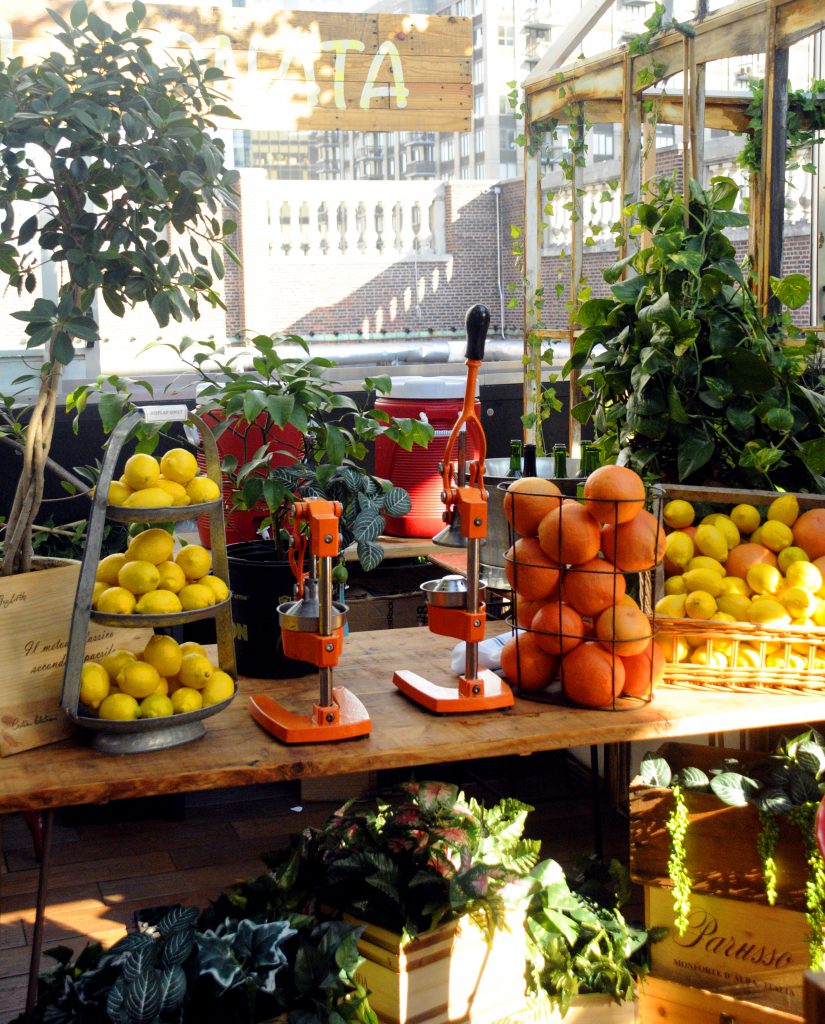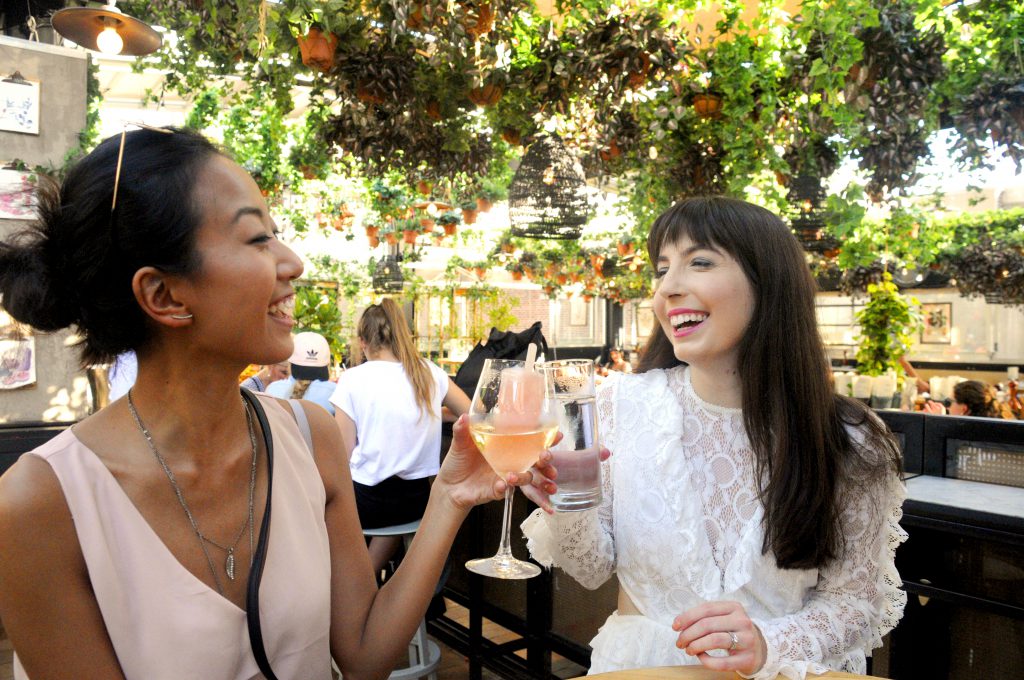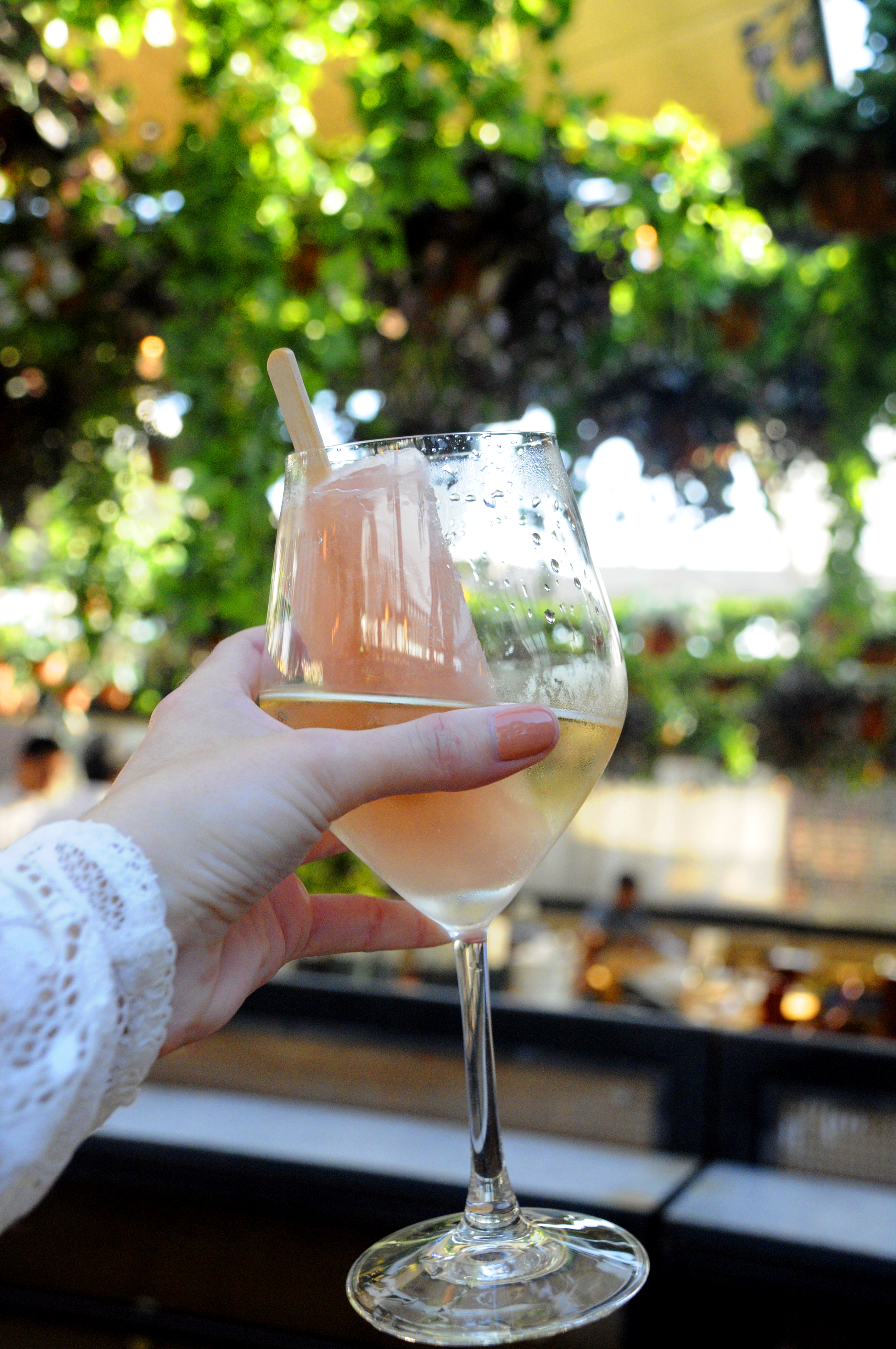 BIRRERIA
When I think of big cities, I instantly think of rooftop dining. New York City doesn't disappoint in that area, with rooftop options seemingly everywhere. My fave: SERRA by Birreria, a pop-up-style outdoor Italian restaurant on the top level of Eataly across from the Flatiron Building. If you're there during the summer months, snag a table under the canopy of Tuscany-inspired greenery and try the signature popsicle-in-sparkling-wine drink (for grownups only) pictured above.
---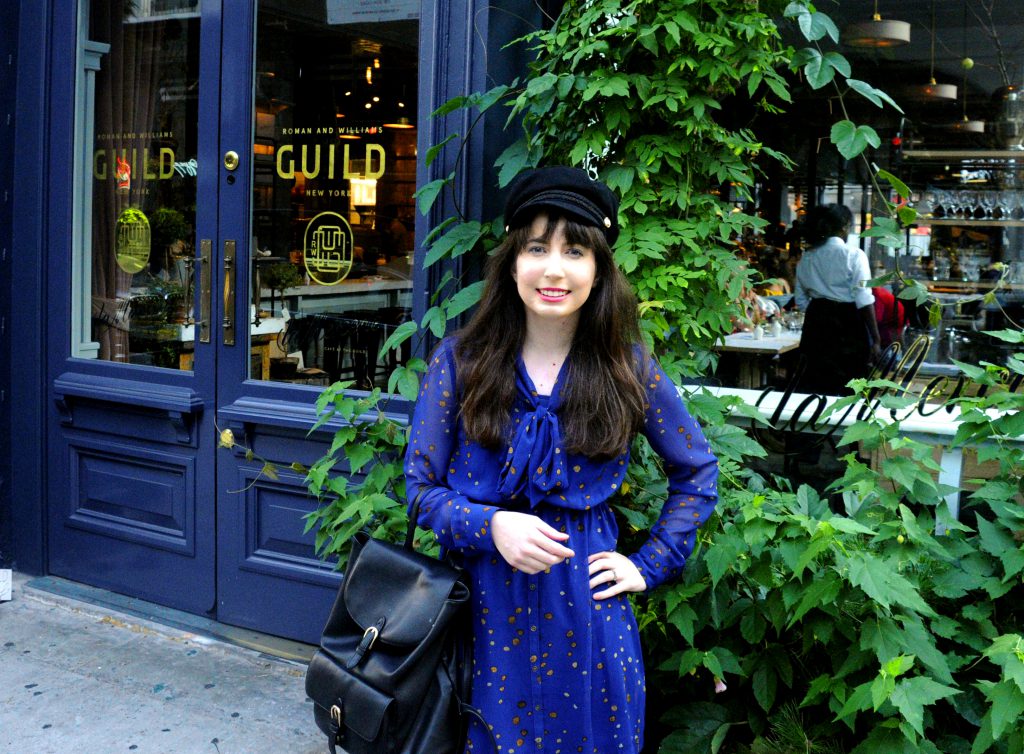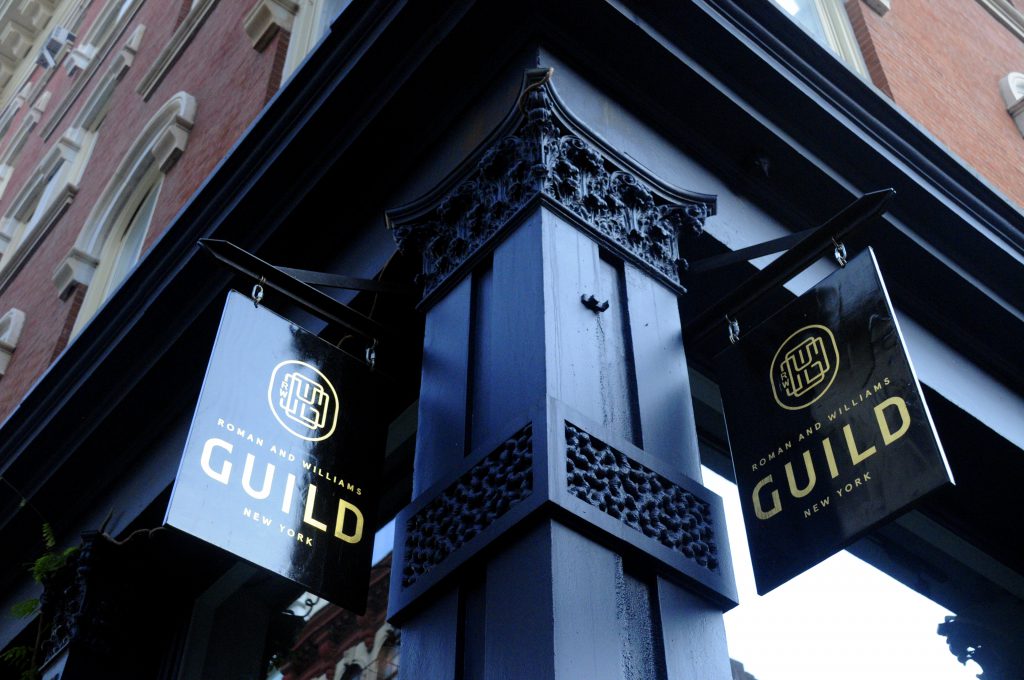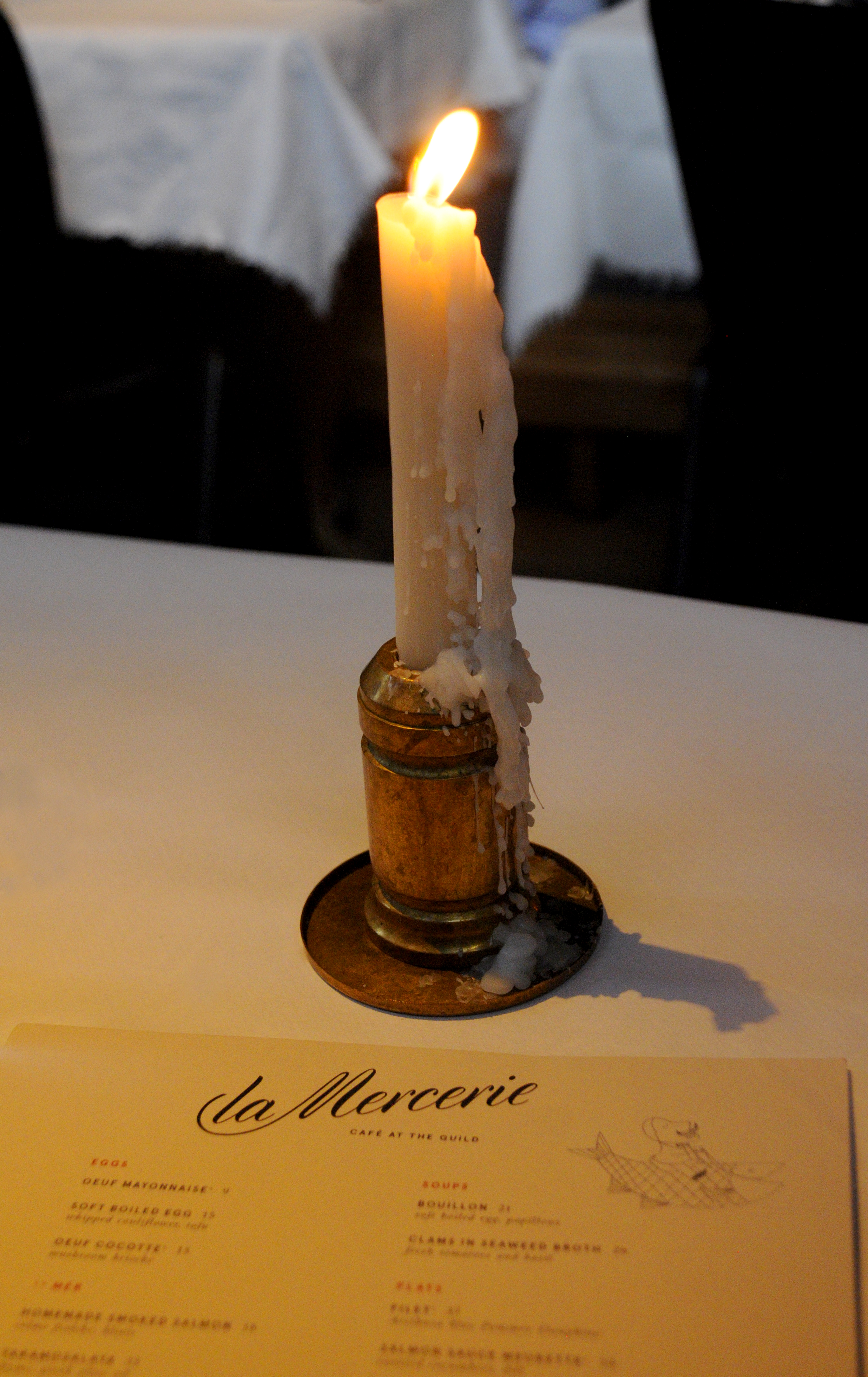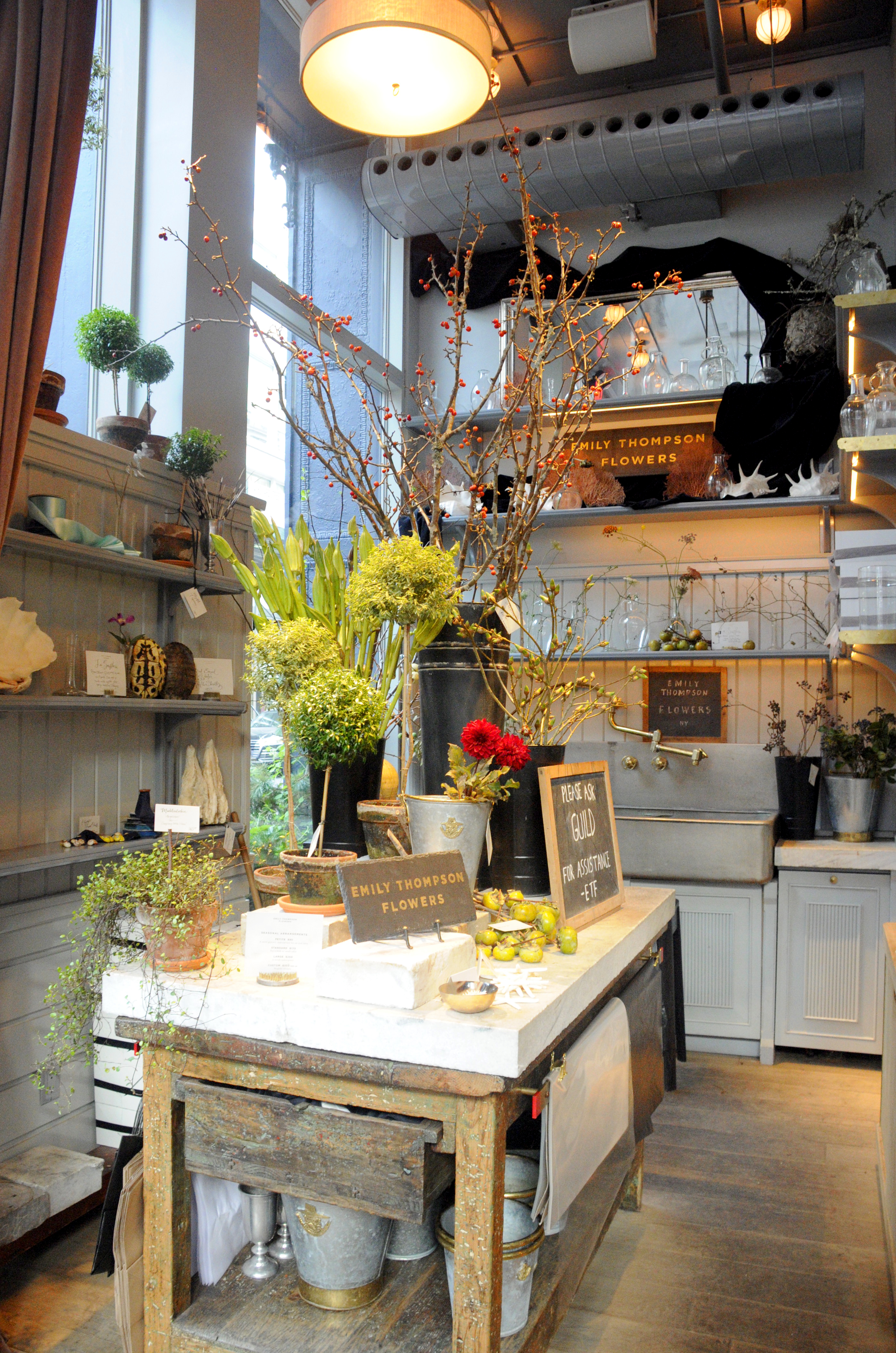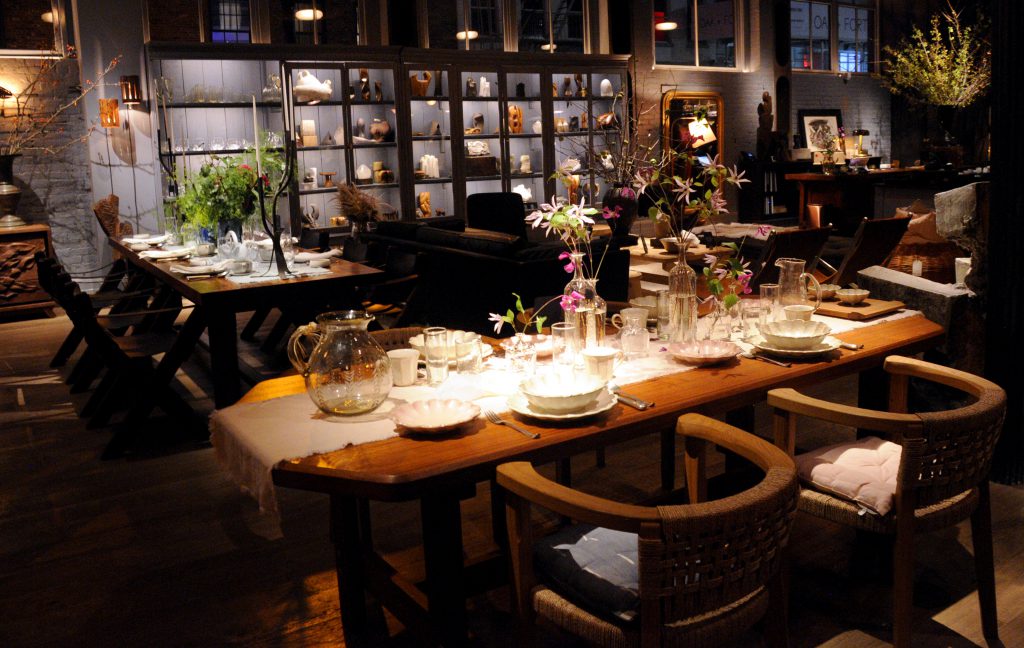 LA MERCERIE
It's not often that I feel like I'm a trendsetter; after seeing a few locals post about this exquisitely decorated interiors boutique/floral studio/French cafe on Instagram, I just knew I had to go, even if just for the selfie-worthy ambience. Then came the events and accolades: 9 days after our visit, La Mercerie hosted a private NYFW party for Zimmermann; in November, Martha Stewart paid a visit over Thanksgiving (and 'grammed it) and just this month, the New York Times named it one of NYC's top 10 new restaurants of 2018.
Why is this new restaurant so popular? Partly due to the interiors: The Roman and Williams Guild creators have designed spaces for hotels worldwide, and they sell some of their collections in a shop in the back half of the restaurant. The cafe's food is served with kitchenware they sell, so you can see how pieces work in real life rather than sitting stacked on a shelf. And then there's the food: The menu is a selection of "everyday" French cooking by chef Marie-Aude Rose. My recommendations: the smoked salmon with creme fraiche and blinis; the buckwheat crepes with creamy chicken, carrots and tarragon (the crepes are perfectly salted and savory, and the topping tastes like gourmet chicken and dumplings), and the rich pot de creme au chocolat.
---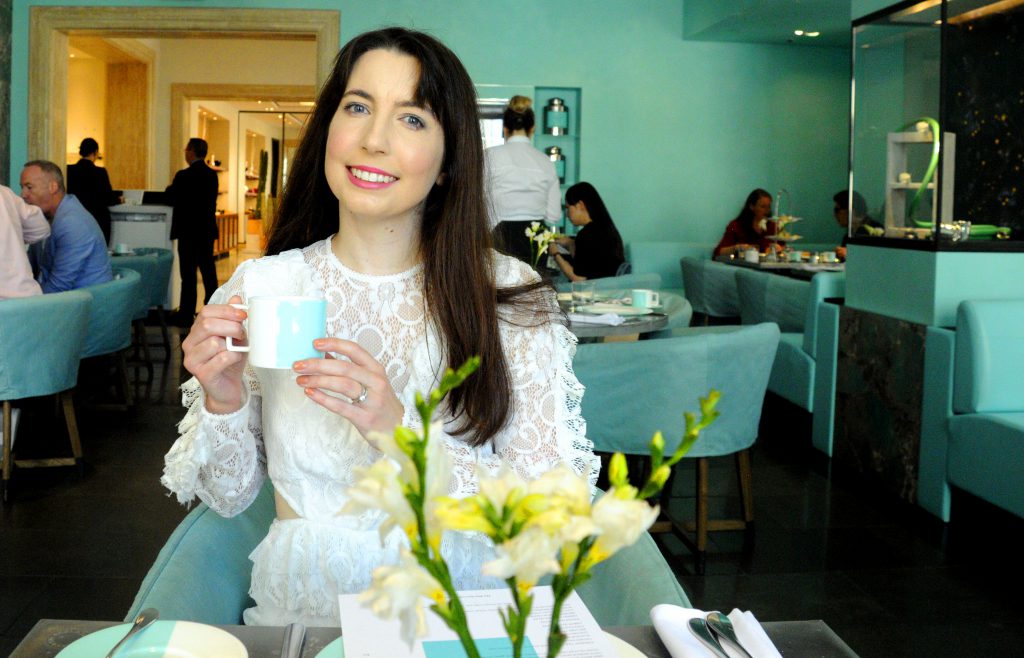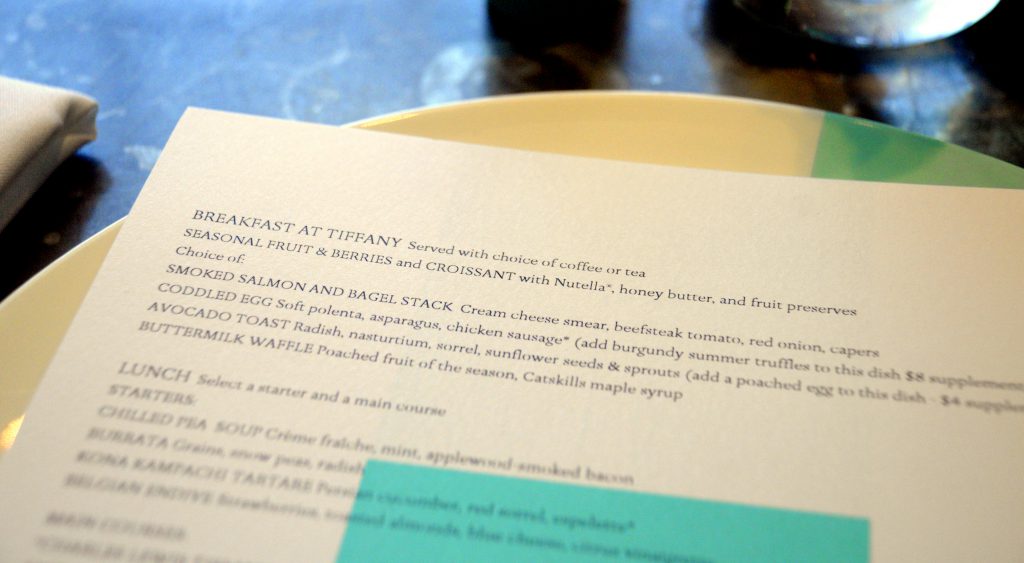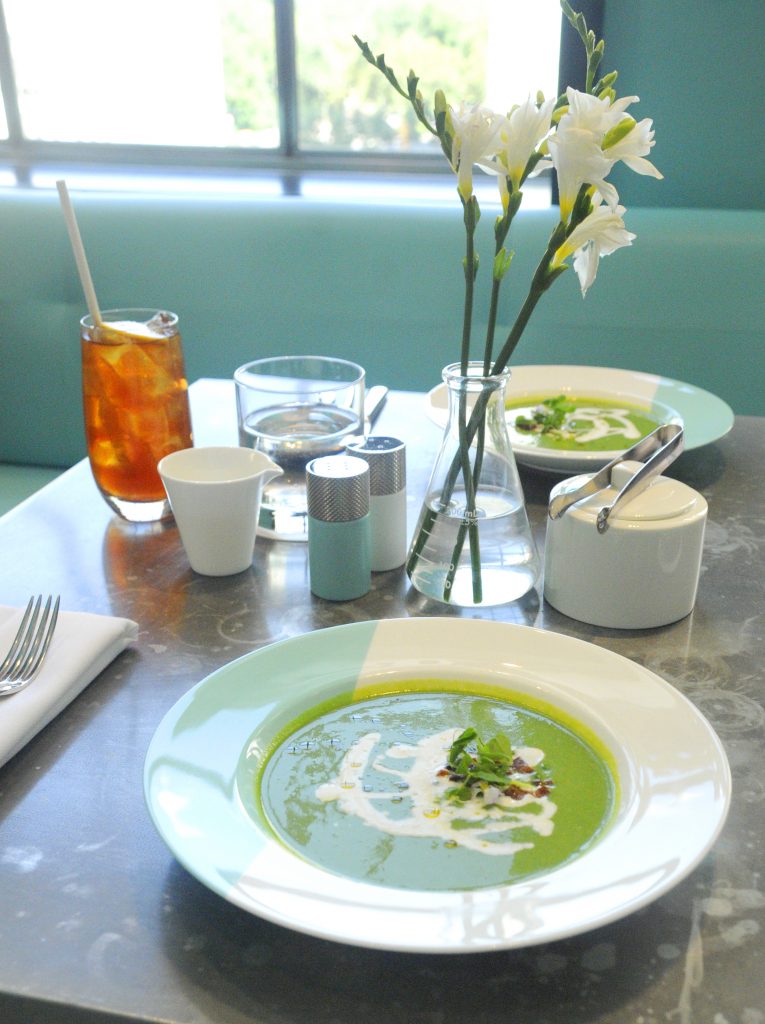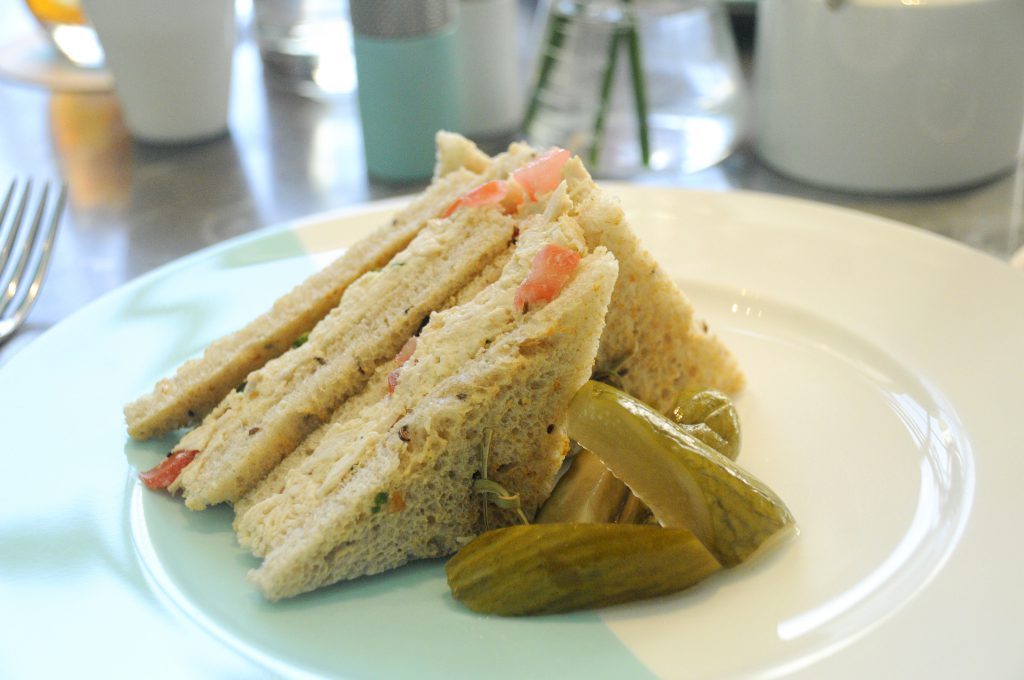 BLUE BOX CAFE
When you're a self-professed Audrey Hepburn fan, how can you pass up a chance to have breakfast at Tiffany's? The intimate Blue Box Cafe opened last November at the flagship Tiffany and Company, and almost a year later reservations were still hard to come by. Be prepared with the same "wait-then-hurry" mindset you need to purchase concert seats through Ticketmaster, as online-only reservations go live at 9 a.m. each day for 30 days out, and all spots were typically gone within 3 minutes. (It took two attempts to get a lunchtime slot, so technically I had brunch at Tiffany's, which actually seems the perfect alternative for a Millennial fashion blogger and her "Instagram husband.")
The cafe is a delicate explosion of Tiffany blue, with silver and amazonite accents to break up the legendary monochromatic palette, and our table overlooked a stunningly sunny afternoon on Fifth Avenue. Save back some money for lunch: At a flat $42 per person, it wasn't our cheapest meal. I ordered the chilled pea soup with bacon and creme fraiche, and the CLT ("Charles Louis Tiffany"/"Chicken Lettuce Tomato") club sandwich.
P.S. Martha Stewart also visited the Blue Box Cafe over Thanksgiving, so apparently she and I are basically BFFs with the same taste in cafes.
---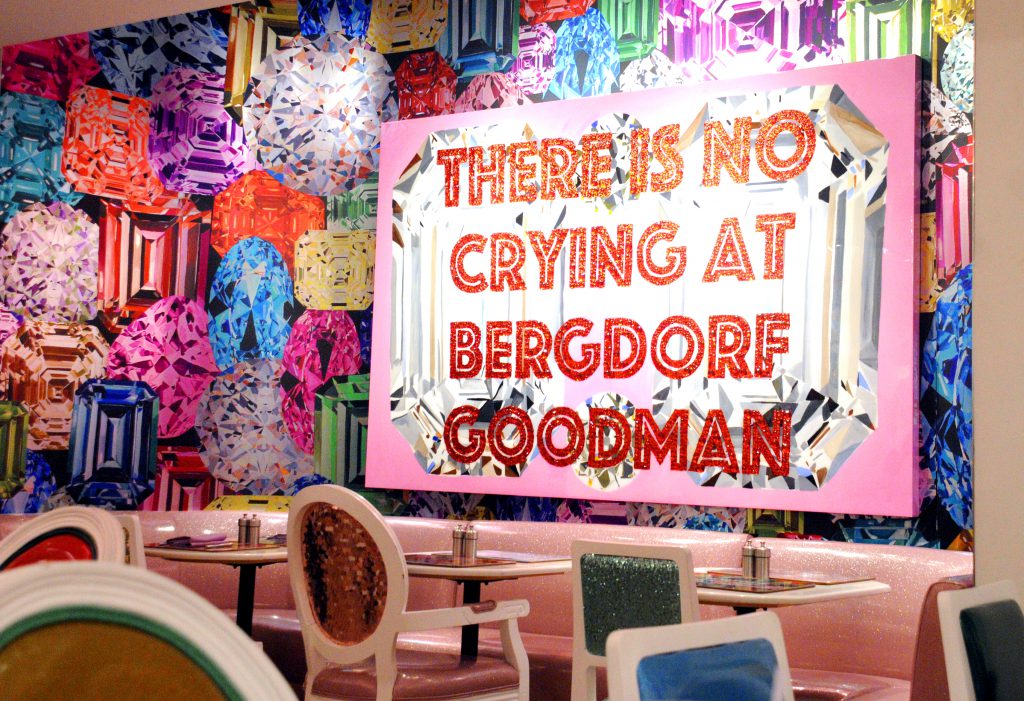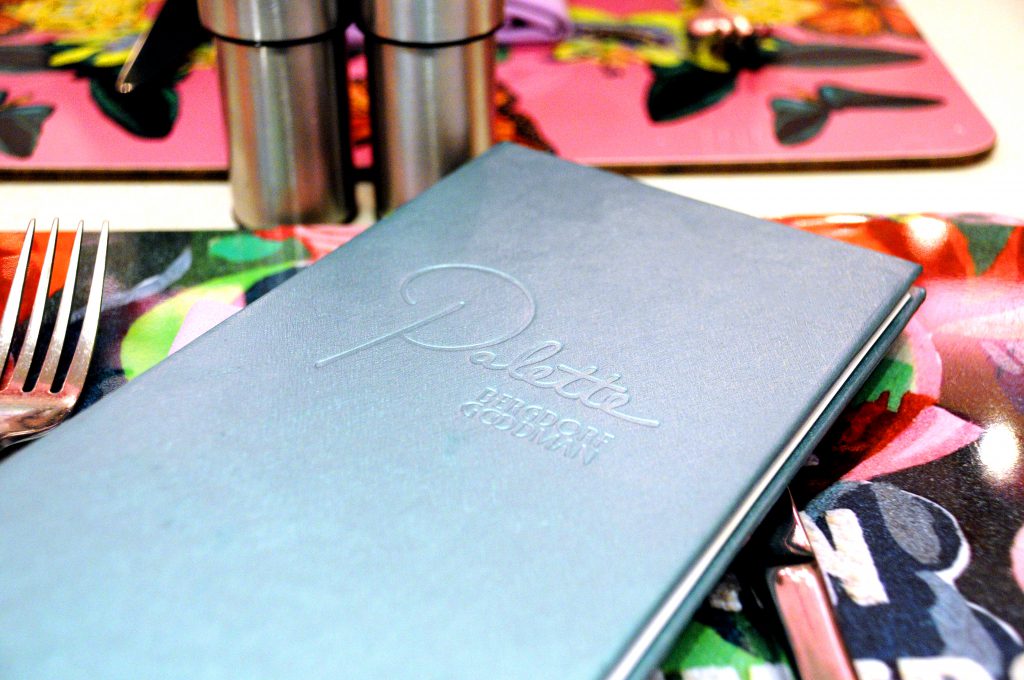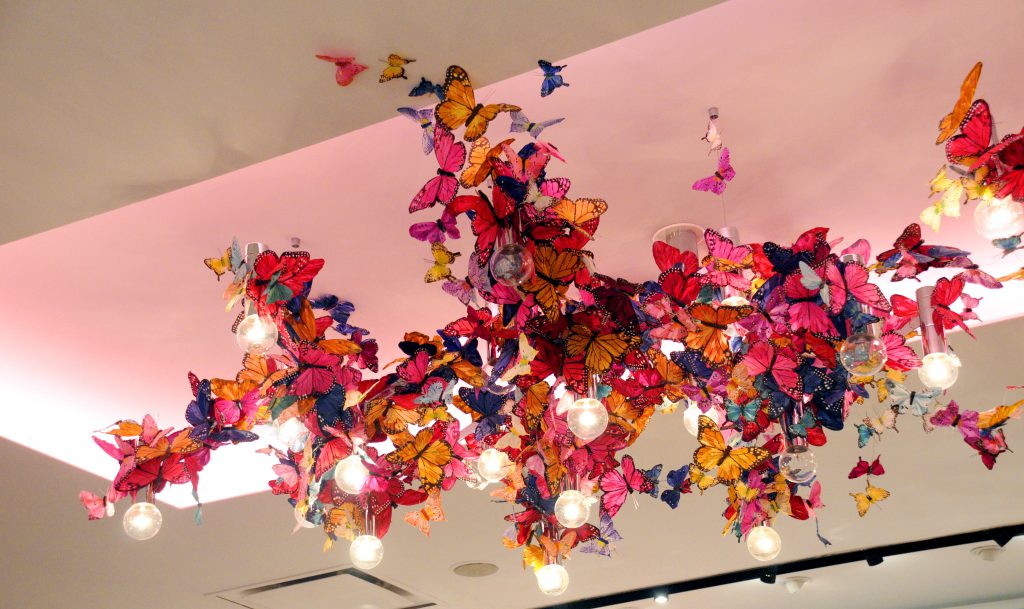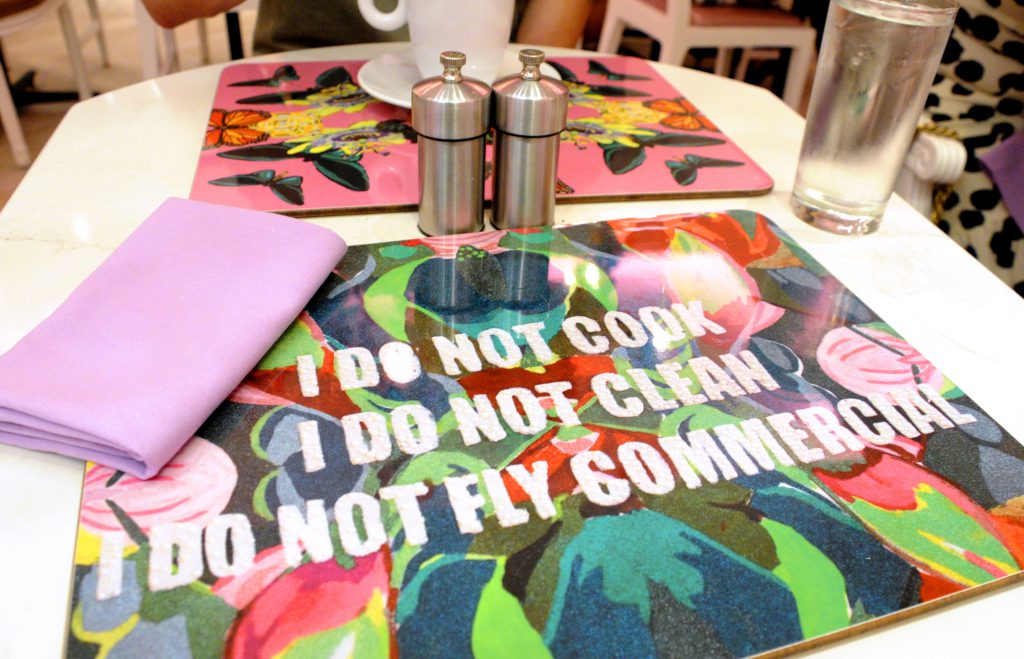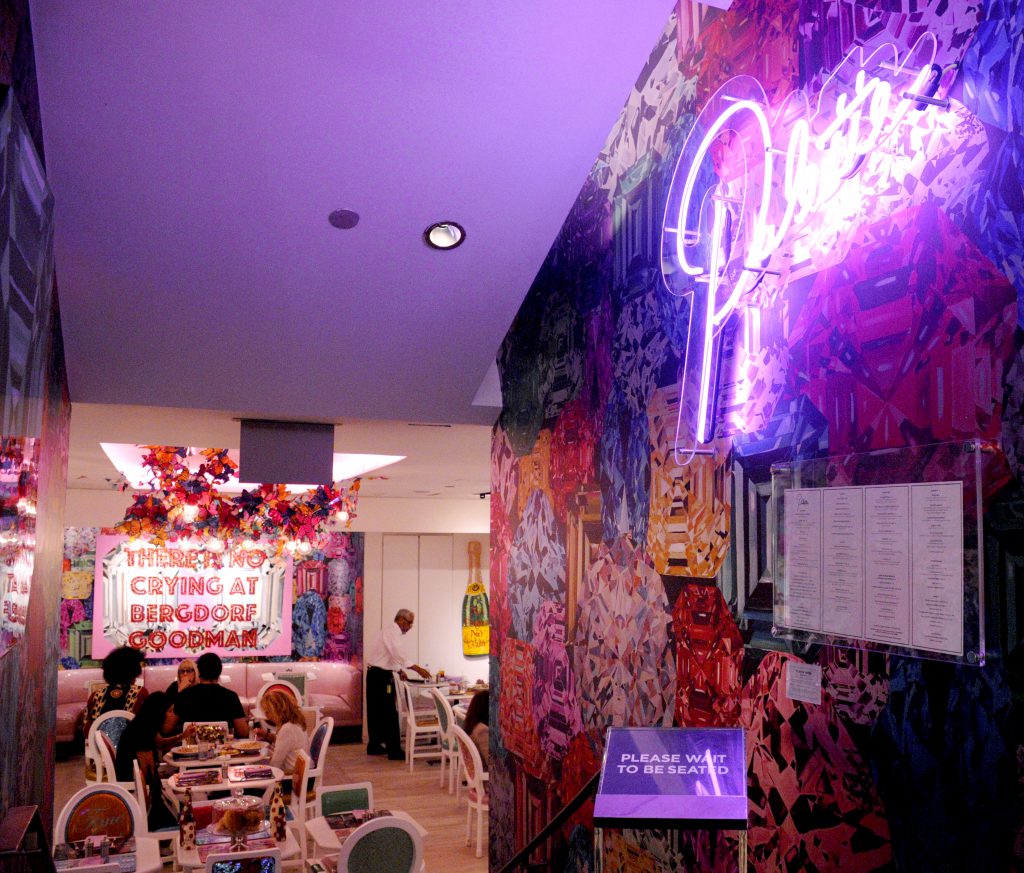 PALETTE AT BERGDORF GOODMAN
While on Fifth Avenue, it's the perfect opportunity to stroll past the decorated shop windows and, if your budget allows, step into Louis Vuitton, Bulgari, Cartier and Gucci. My destination this time: Linda Fargo's fashion mecca, Bergdorf Goodman. More specifically Palette, the cafe hidden on the department store's cosmetics floor, which currently houses the colorful (in more ways than one) Andy Warhol-esque pop art of Ashley Longshore, who has celebrity fans like Blake Lively. Her whimsically snarky witticisms often inappropriate for younger audiences — such as "In case you're wondering where I am … I'm lounging naked, having my cake and eating it too" and "Please let me drink my champagne in peace" — and bold portraits of Frida Kahlo and Audrey Hepburn temper the femininity of the iridescent, sugary pink booth seats and overhead installation of butterflies.
---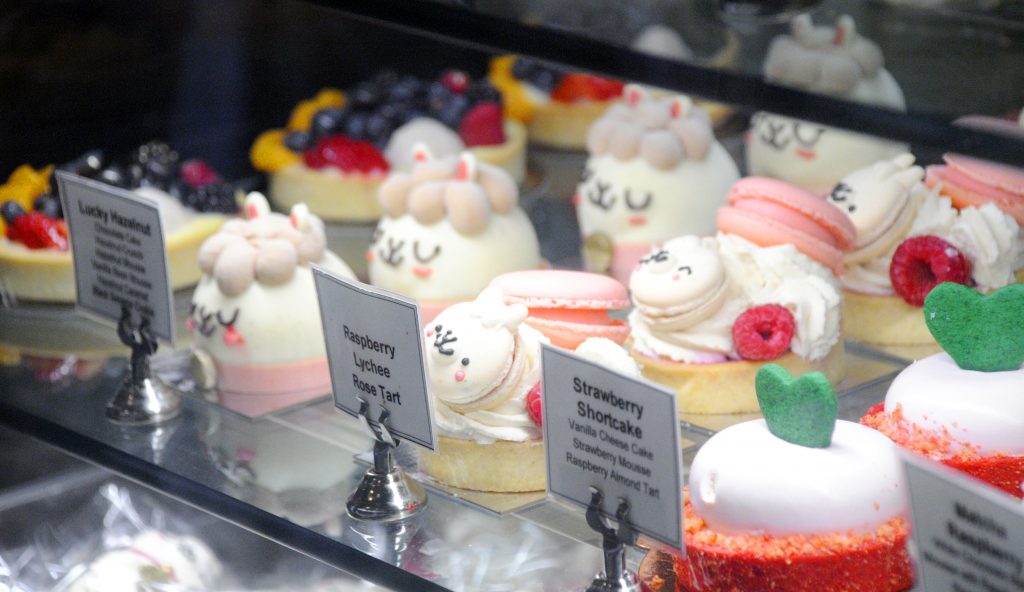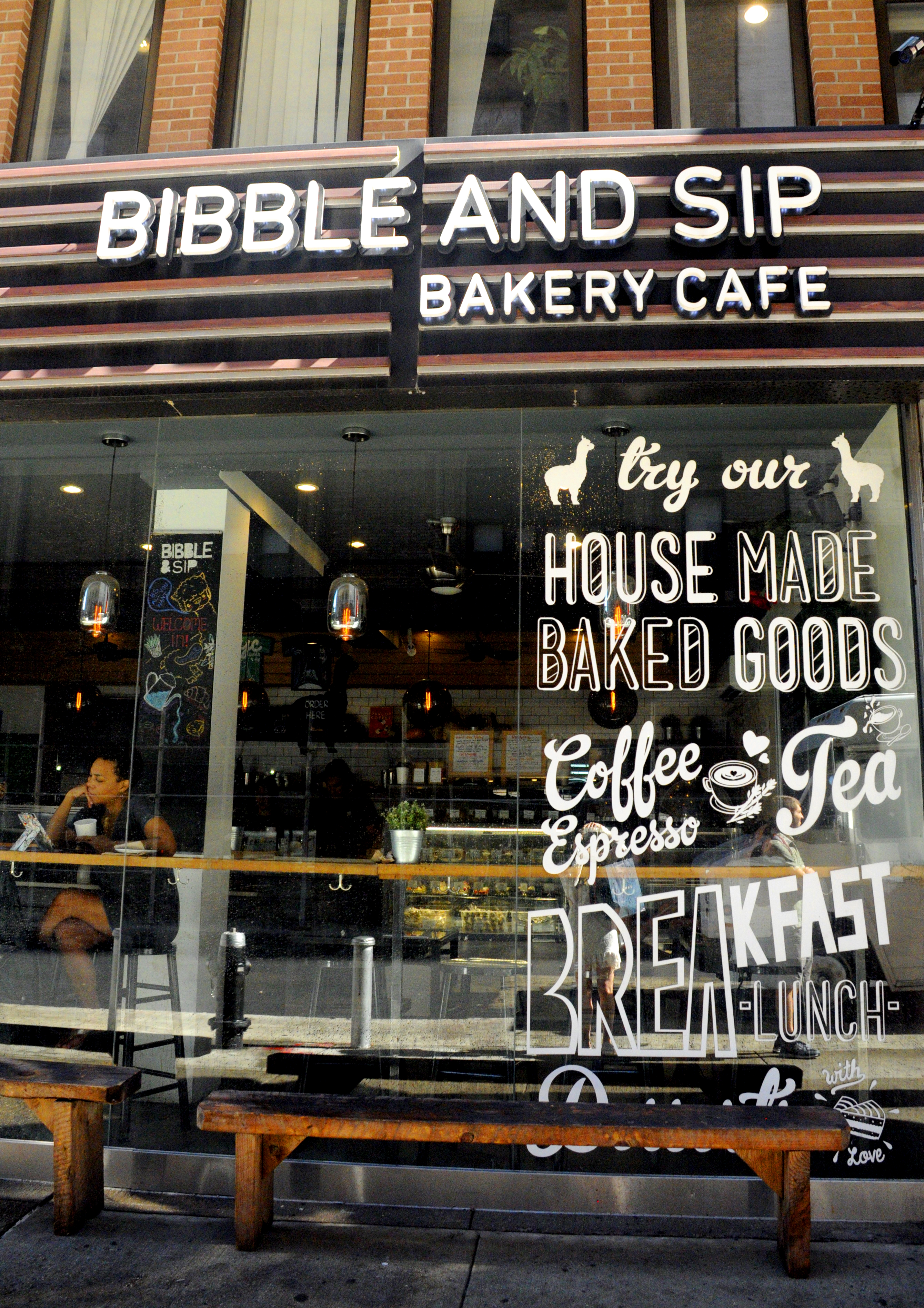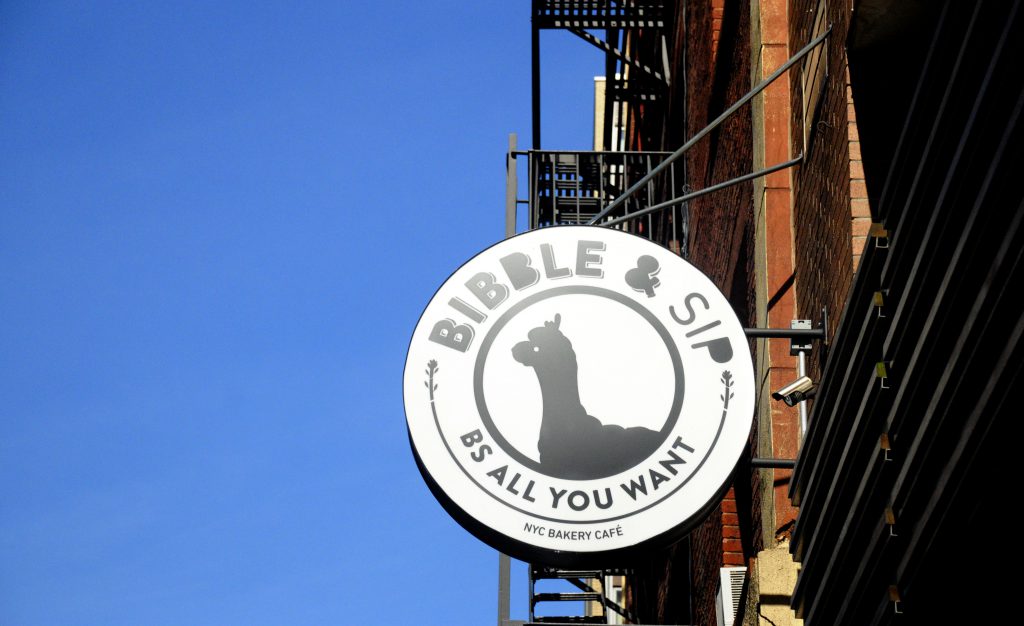 BIBBLE & SIP
How could you resist starting your morning with this adorable llama? Just a few blocks from our hotel in the Theatre District, we walked to Bibble & Sip to quickly grab some pastries in the shapes of characters from My Neighbor Totoro and raspberry croissants filled with whipped mascarpone before hopping on the subway for that day's adventures.
---
COTE
There's a reason Cote earned a Michelin star and Gordon Ramsey's respect within its first 5 months of business. The Korean-American steakhouse takes barbecue to a new, more selective stage with simple-yet-mouthwatering starters like jalapeno pickled carrots and spicy scallion salad, side dishes like the kelp-topped egg souffle that melts in your mouth, and high-quality cuts of meat such as American Wagyu. If you're not squeamish about raw meat, make sure to check out the lower level's dry-aging room on your way to the bathrooms.
After stalking the completely-booked reservations page for a month, I managed to catch a last-minute cancellation for Labor Day weekend, and I'm glad I did. If you're a carnivore, I highly recommend the Butcher's Feast (ours pictured above, minus the vanilla soft-serve ice cream with soy-caramel sauce for dessert). It's $48 per person, but enough food for a full day — so plan as if you're going to your parents' house for Thanksgiving.
---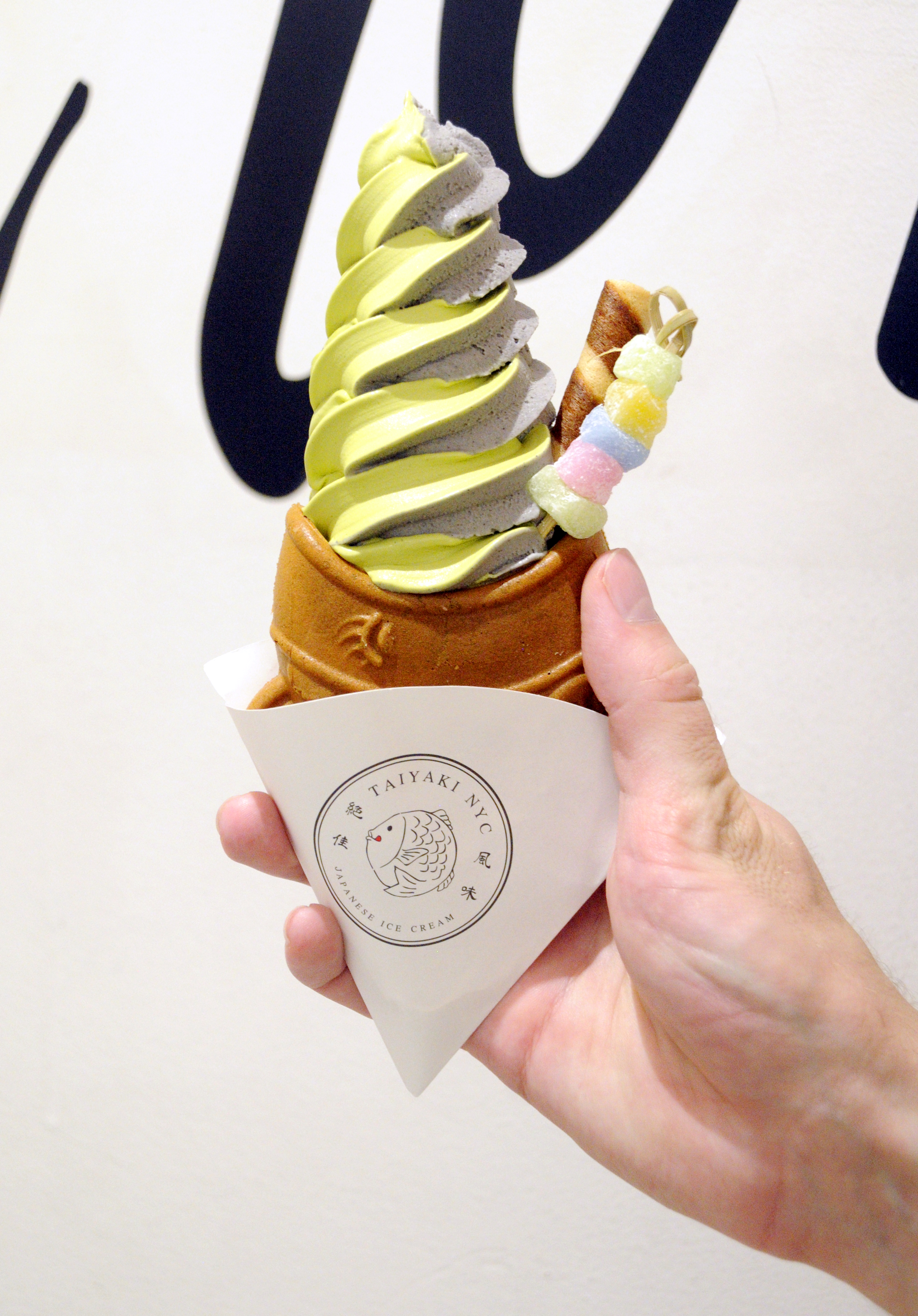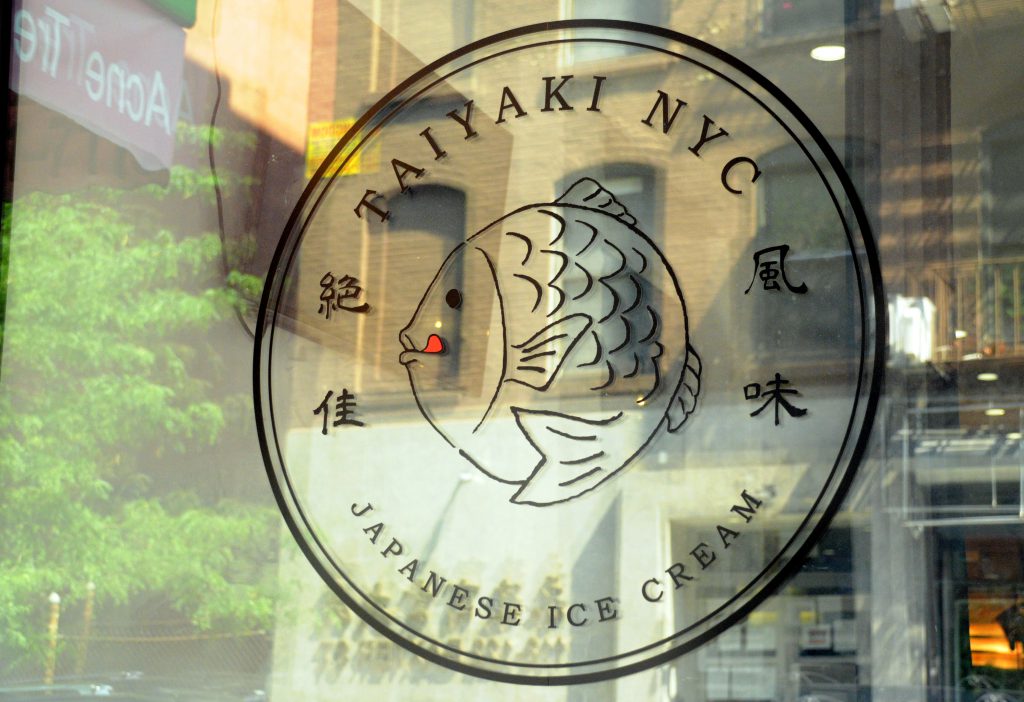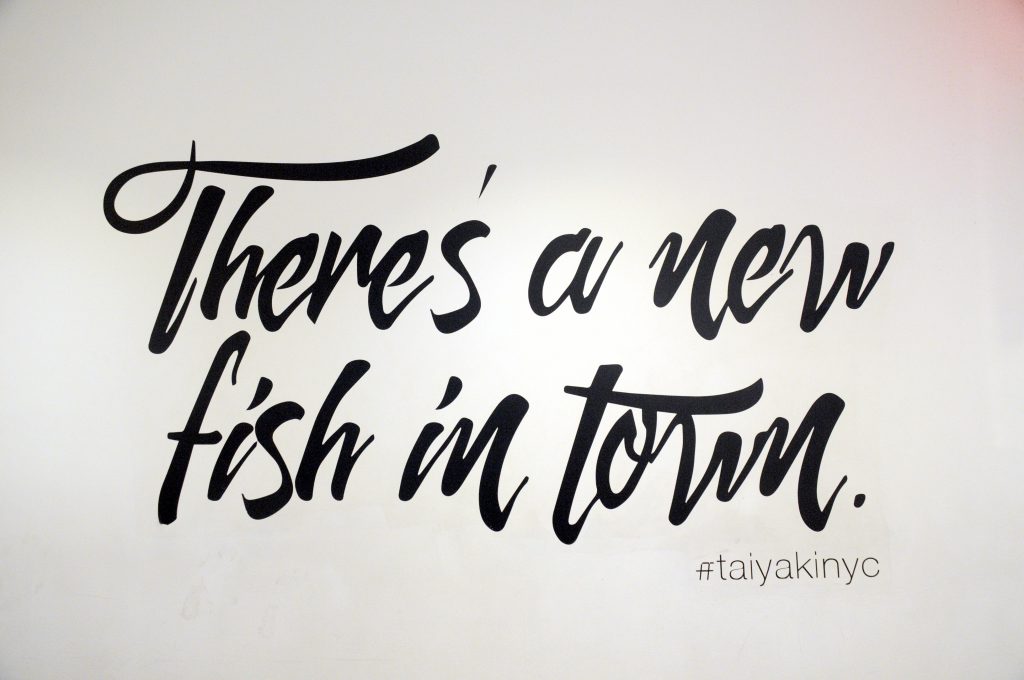 TAIYAKI NYC
Did someone say taiyaki? Taiyaki, a Japanese dessert of bean paste and custard inside a fish-shaped pastry that I loved buying from a neighborhood shop when I studied abroad in Sapporo, gets an Americanized, Instagrammable makeover with the addition of ice cream and scrumptious toppings. Head to Manhattan's Chinatown to pick up one of Taiyaki NYC's signature flavors, such as "Straight Outta Japan" with black sesame and matcha ice cream or the ever-photographed "Unicorn" taiyaki with rainbow sprinkles and — you guessed it — a unicorn horn. Bonus points if you buy the matching unicorn floatie for your drink.
---
HONORABLE MENTIONS (a.k.a. places I don't have photos of):
The Raines Law Room: A dark and cozy speakeasy-style cocktail bar with an old-school academic feel (no pun intended … or maybe I did intend it?) where we were witnesses to an old-school blind date.
Mari Vanna: Let's say you have a cute, Russian grandma. If she had a yearning to create a spot in the U.S. that reminded her of home, I figure it would look something like Mari Vanna. But don't be fooled by the Victorian curtains and white porcelain dishes: The bar at the front of the restaurant is home to some drinks that separate the brave (my husband) and the fearful (me). Horseradish vodka? No thanks.
Vin et Fleurs: An adorable bistro in Soho where we happened to sit down for lunch at a table next to Chiara Ferragni before she headed off to another NYFW show. Added plus: It's a short walk to Laduree's Soho location.
Sugarfish: Love sushi? Go here and order one of their "Trust Me" sets. That's all I need to say … Oh wait, also: Their tuna sashimi and Nigori sake are fabulous.
Want to read more of my NYC travels?
NYFW: Style Fashion Week runway show
NYFW: Saks It-List Townhouse
Harry Potter and the Cursed Child at the Lyric Theatre