Maybe it's the birth of wee Prince Louis Arthur Charles, another royal baby for the world to go crazy about. (Not gonna lie, I'm already a sucker for the adorable photos of Prince George and Princess Charlotte that Kensington Palace releases from time to time.) Maybe it's the upcoming royal wedding of Prince Harry and Meghan Markle, which has inspired wedding viewing parties (complete with tea and hats, of course!) at Indy's own Tilly's Tea Room and Tina's Traditional Tea Room in Carmel. Or maybe it's Who What Wear's recent roundup of the late Princess Diana's fashion choices and how you can create a modern look with her poise and style.
Whatever the cause, British fever is back. As I'm gearing up for Tilly's sold-out royal wedding celebration, I can't help but be fascinated by the return of gorgeous headwear–more specifically, the fascinator.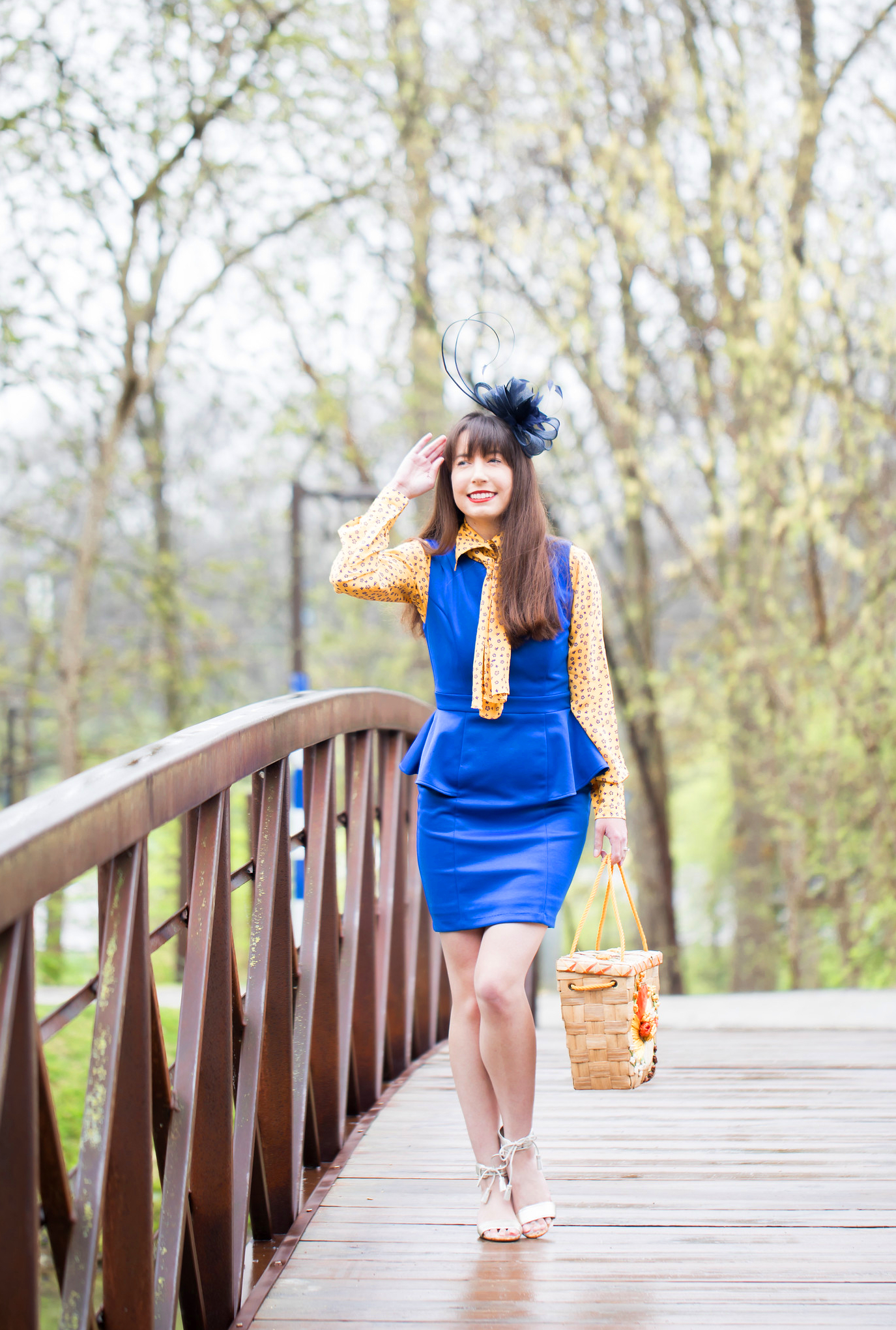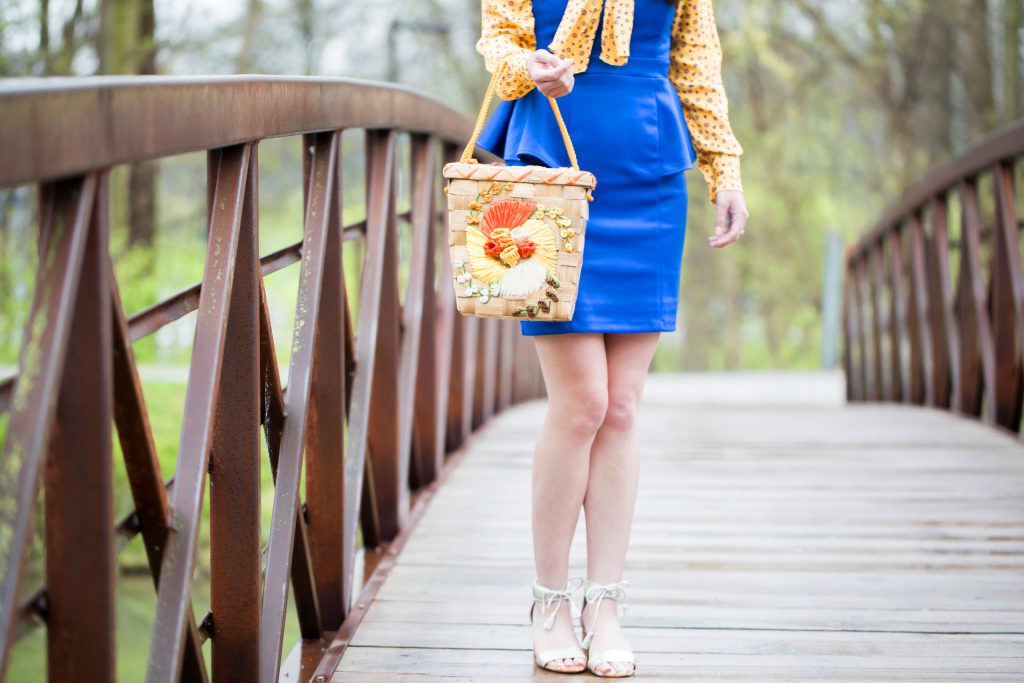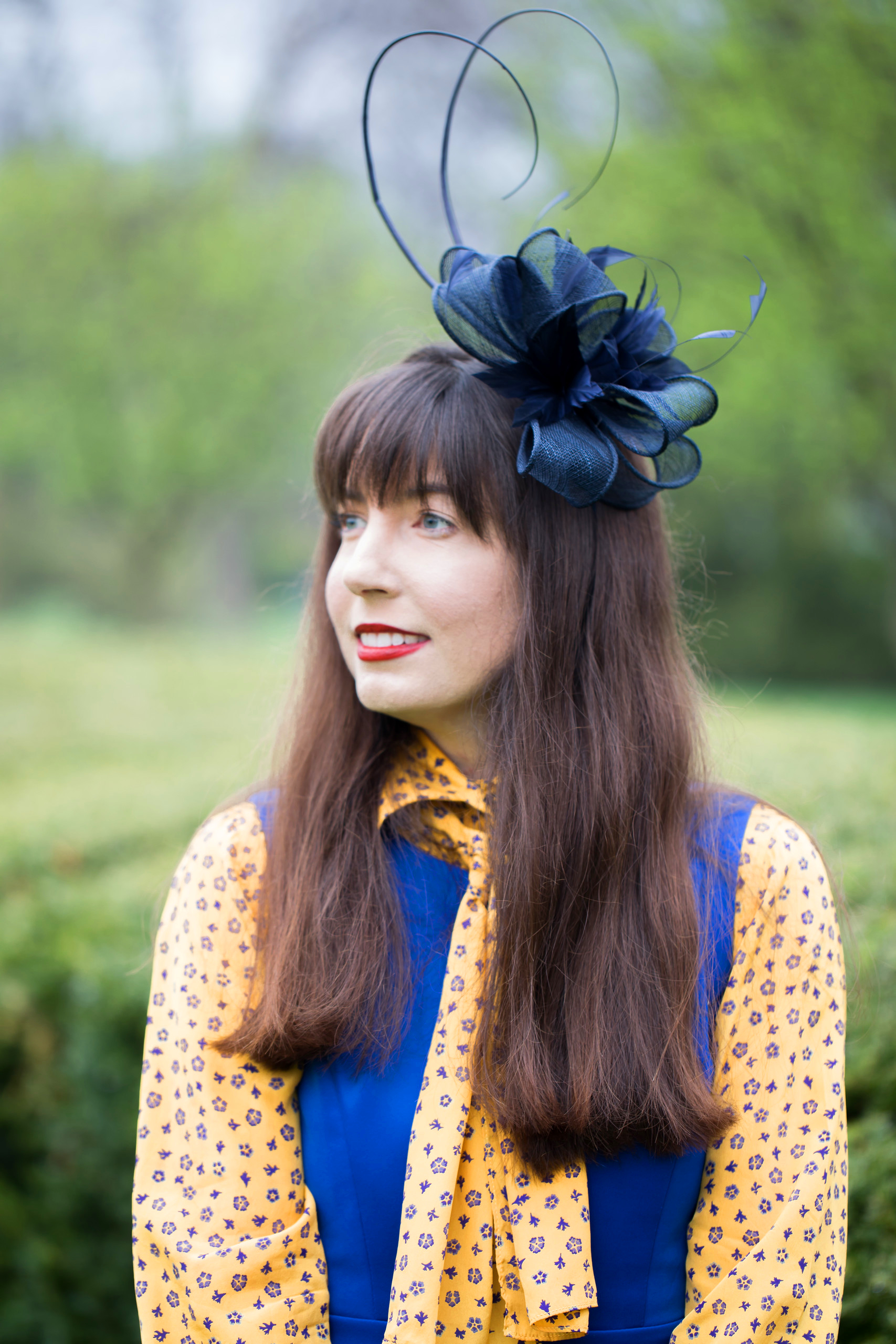 If you're looking for fabulous headwear that's affordable, here's my secret: Etsy. I bought this navy fascinator from Etsy seller Anna Wang and loved it so much that I bought a second one with a veil for the Tilly's party. (You'll have to wait for a peek at that one!)
So, what to pair with a fascinator? Anything from a frilly dress to a pantsuit, if you ask me. Here, I'm pairing mine with a vintage floral Valentino blouse (much further "across the pond," ha!), a peplum dress, sandals and a straw bag I picked up at a garage sale for $5.
TIP: Where to find vintage couture? I got lucky with this Valentino through The Toggery in Broad Ripple, thanks to seeing my friend Laura Walters of Style Riot styling it on a mannequin in an Instagram story for her picks of the week. After practically stalking The Toggery's employees (sorry, guys–they were so polite, too, despite my nagging) all day long hoping it wouldn't sell before I got off work, I managed to walk out of the store with the blouse and its matching skirt for a reasonable price. And that, my friends, is how you do couture on a budget.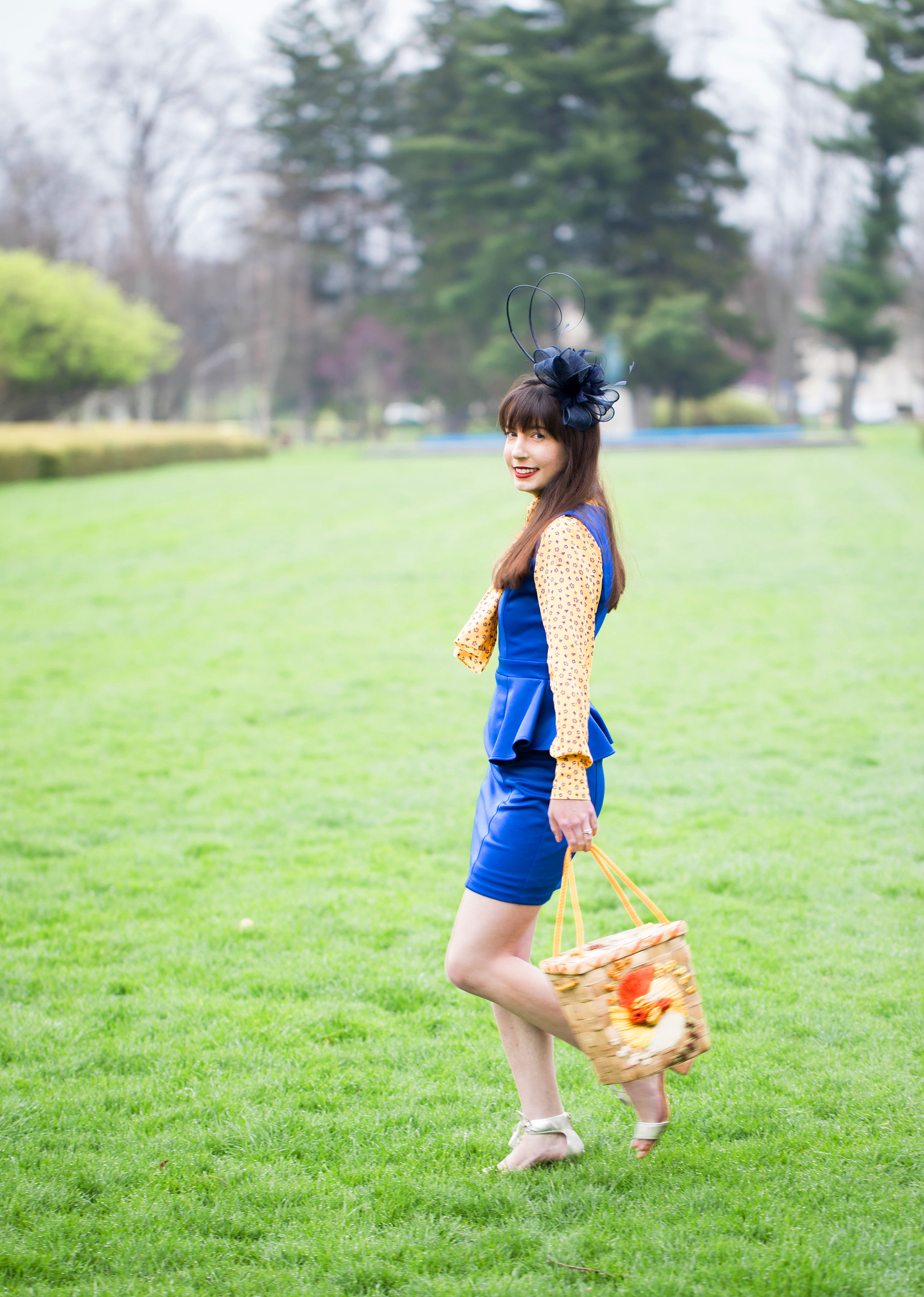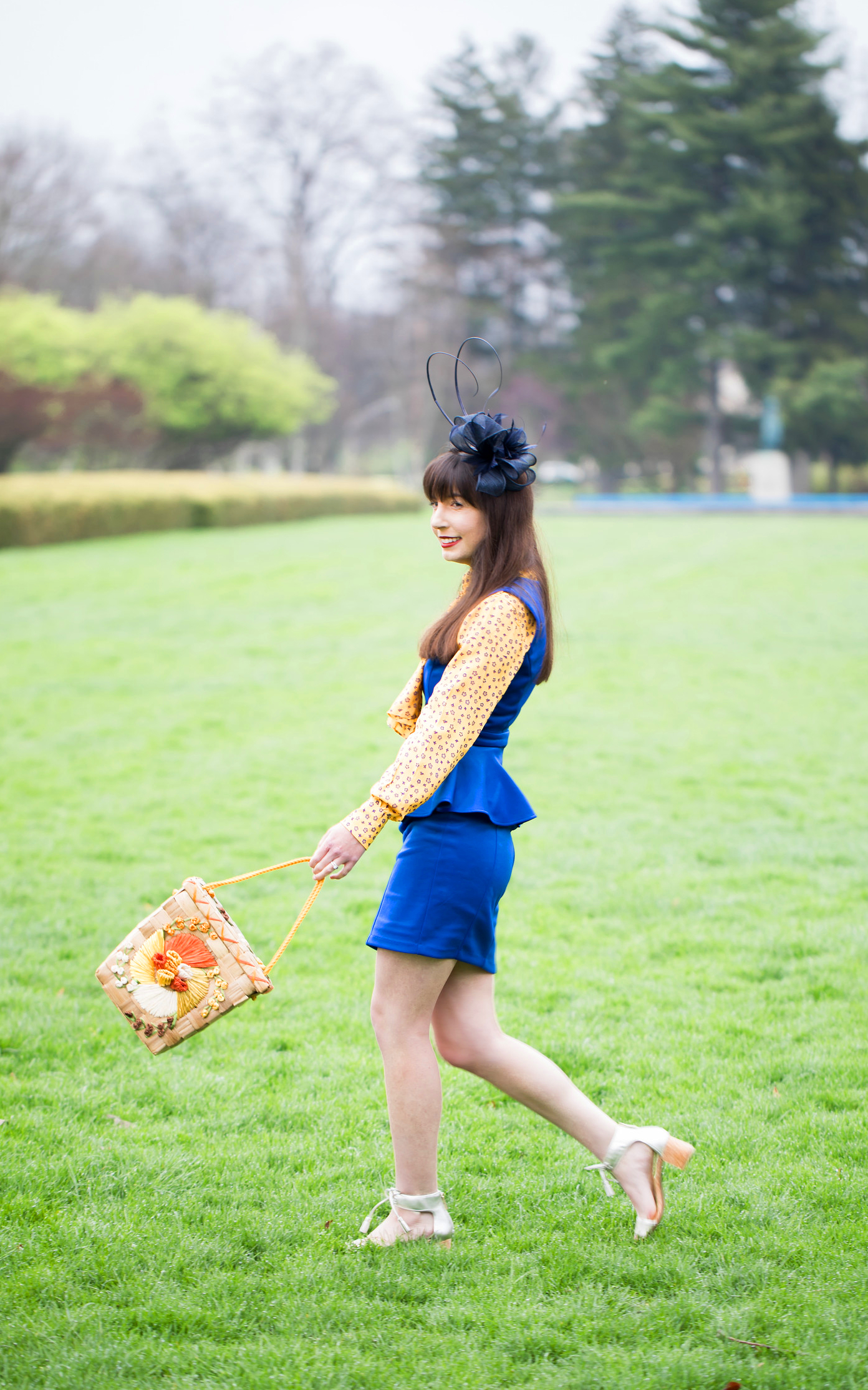 All photos by Kaylee Creighton Photography
OUTFIT DEETS:
Navy fascinator: Anna Wang
Yellow floral blouse with neck scarf: vintage Valentino
Royal blue peplum dress: JCPenney (years ago)
Gold-and-cork sandals: Carson's
Orange floral straw bag: Garage sale find!