Everyone, let me introduce you to my new favorite donut spot: Carmel's Donut Refinery, a create-your-own donut bar that's as kid-friendly as it is chic and Instagrammable. Think neon-pink lucite clipboards, signs that spell out wise witticisms like "I've got 99 donuts 'cause a friend ate one" and "Feed me donuts and tell me I'm pretty" (because hello, that's what we all want deep down inside) and toppings to release our inner children. Why yes, I'll top a donut with strawberry icing and Fruity Pebbles, thanks for asking.
Here's a look at Donut Refinery's soft opening on May 5: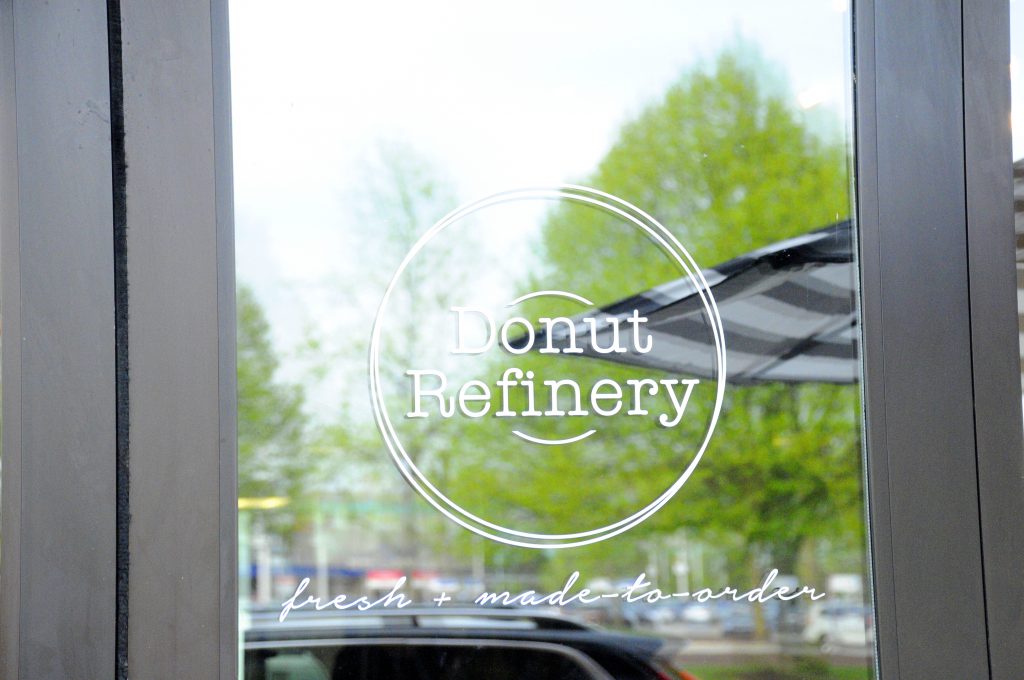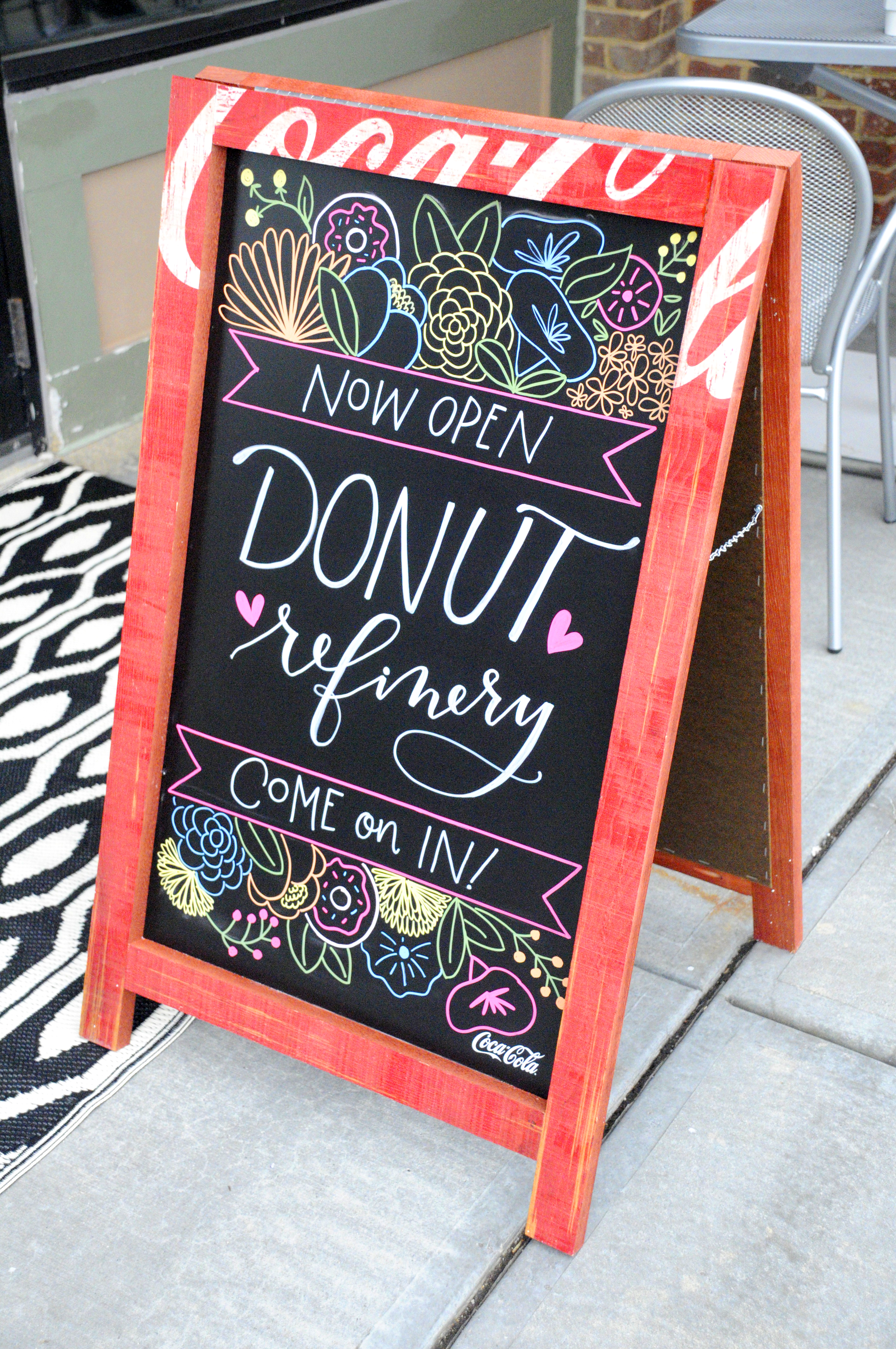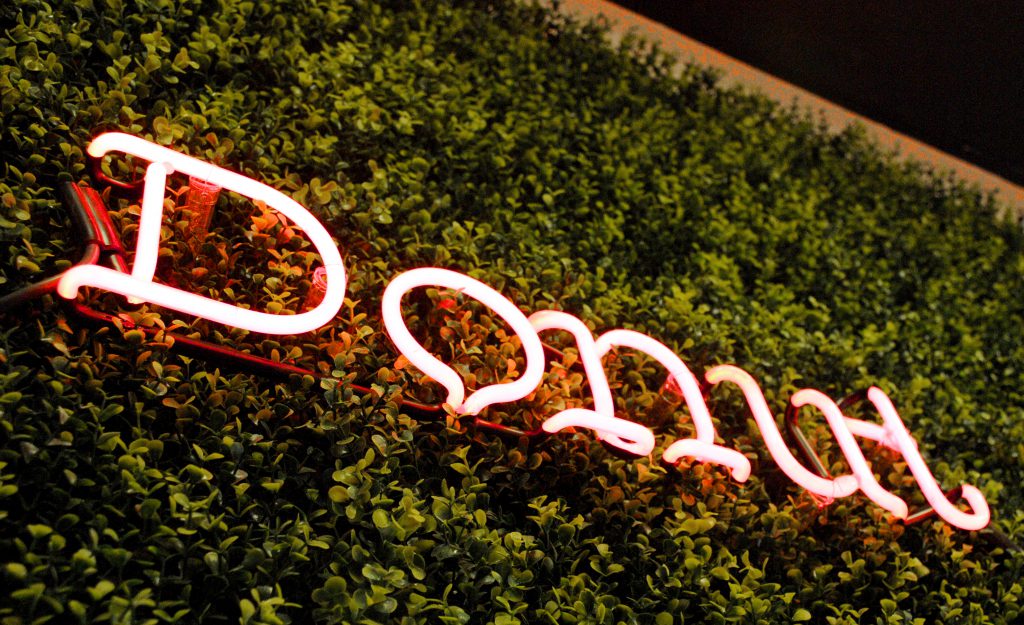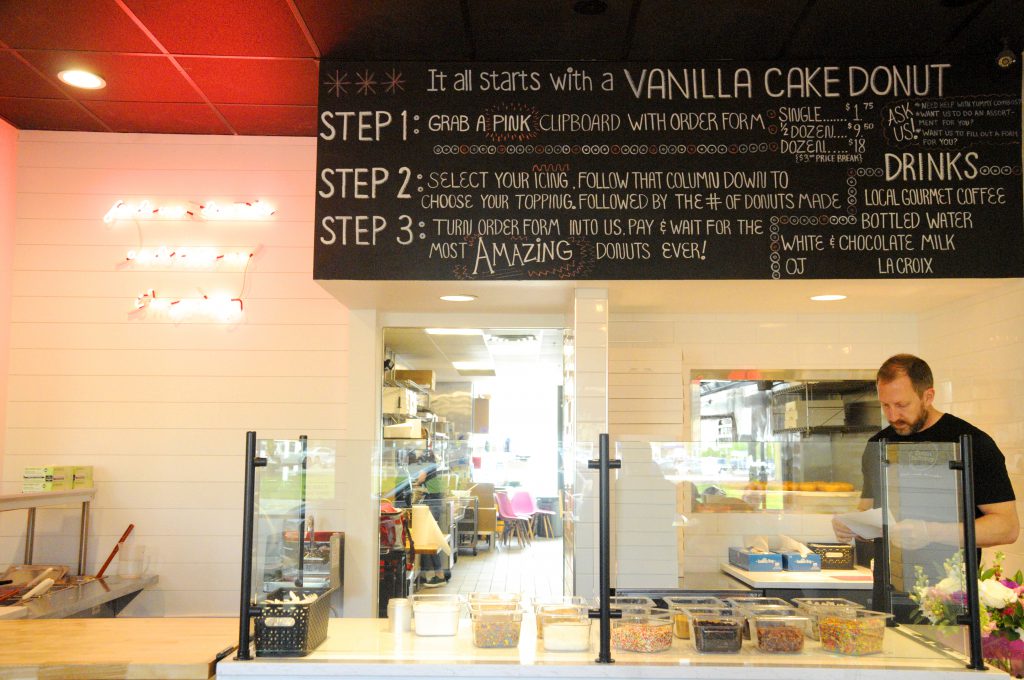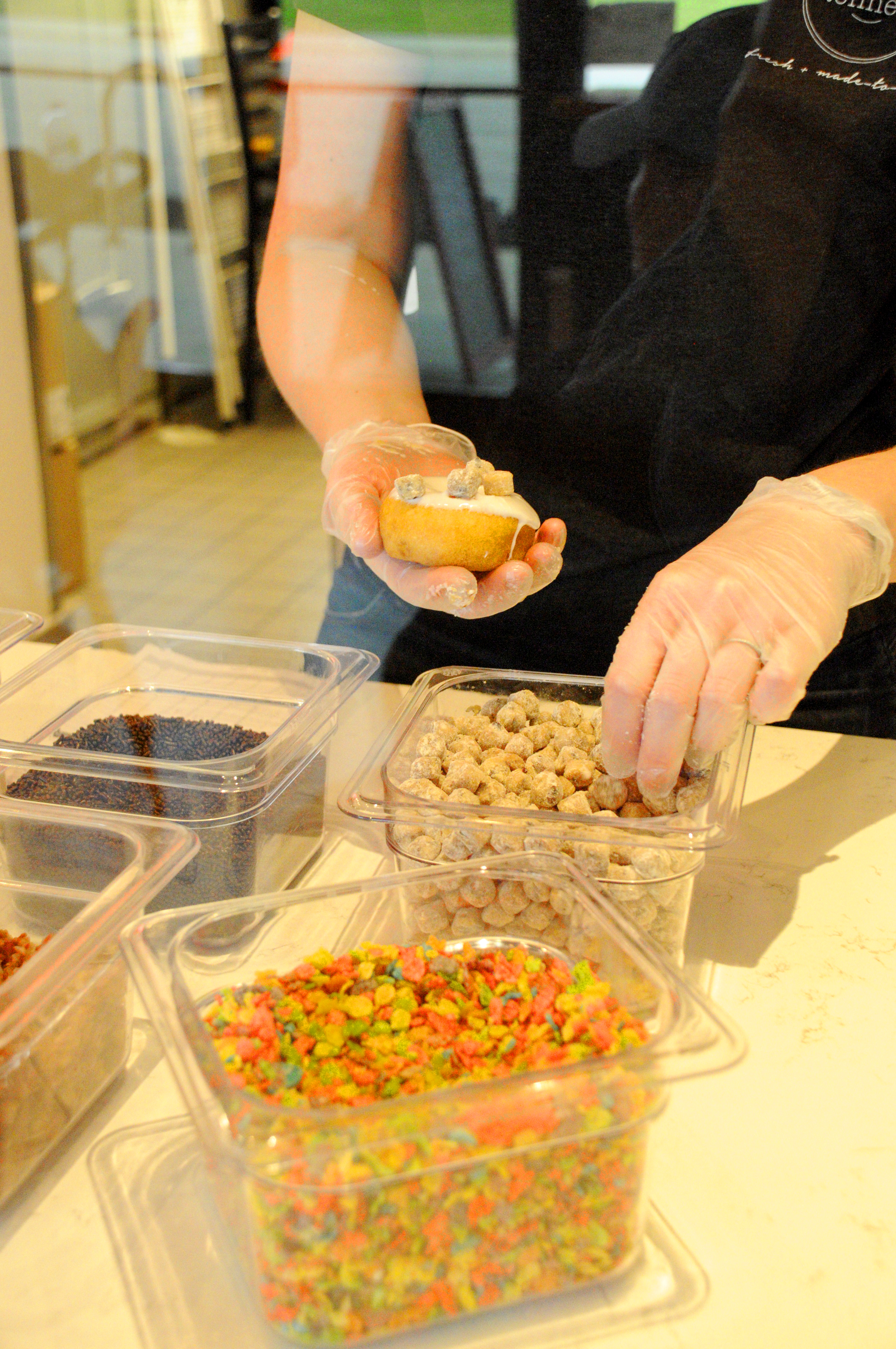 How Donut Refinery works: Grab one of the order forms, which is a detailed matrix of options for your donuts: icing (strawberry, lemon and maple are examples), toppings (like sprinkles, Oreos and bacon) and optional additional drizzle (I highly recommend the Nutella!). Then sit back in one of the shop's mod pink chairs and watch as your donuts are decorated in front of you.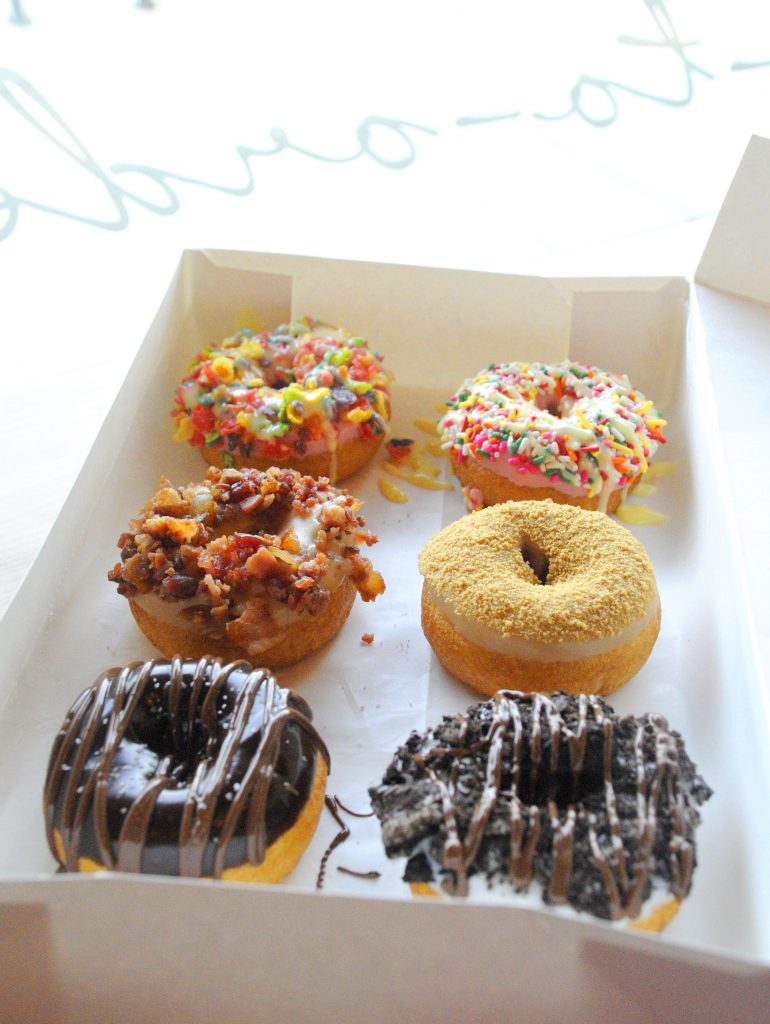 What I ordered (clockwise, from top left): Strawberry glaze with Fruity Pebbles and lemon drizzle; strawberry glaze with rainbow sprinkles and lemon drizzle; caramel glaze with graham cracker crumbs; vanilla glaze with crushed Oreos and Nutella drizzle; chocolate with sea salt and Nutella drizzle; and maple glaze with bacon.