I've never considered myself an "influencer." (Mostly because level of influence is something that can only be determined by those around you, not yourself. Then again, I'm a linguistics nerd who reads a lot into nuances, so that might just be me.)
Fashion blogger. Writer. Chronicler of stories. That's how I prefer to describe what I do.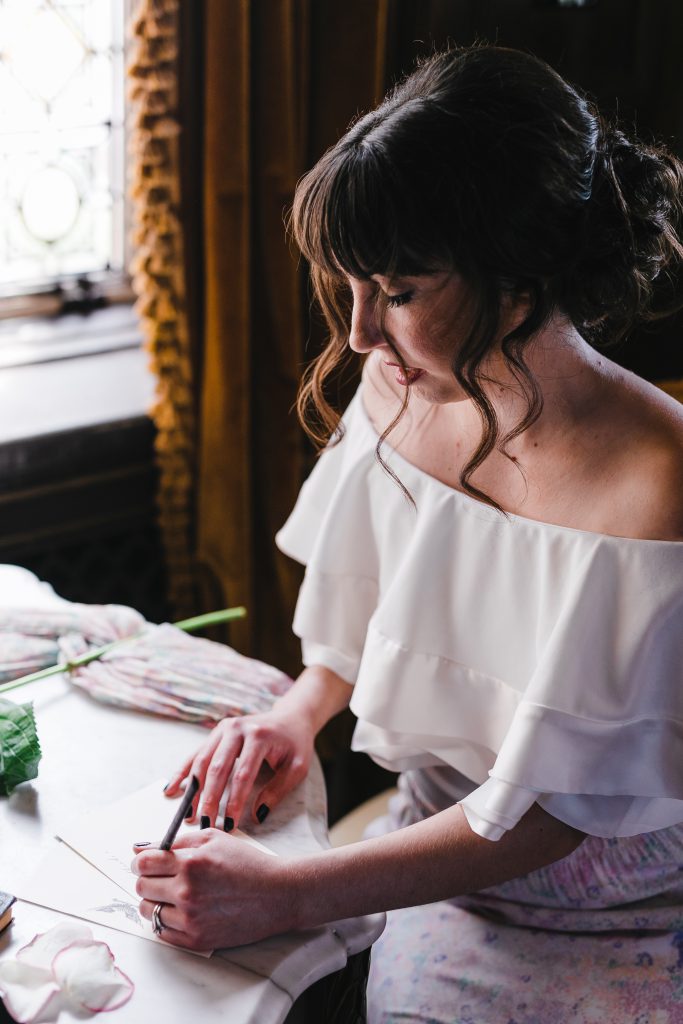 Last weekend, I joined fellow Indy fashionistas Starla Kay Mathis, Leslie Bailey of Indy Maven and Valerie of Zurri Boutique on a educational panel about blogging at Macy's Castleton Square Mall location. In between a fall trends fashion show and a rotating series of DIY stations, the four of us answered questions ranging from how we got started to why we cover particular events to what advice we would give up-and-coming bloggers. Miss the event? Indy vlogger Jennifer Evans shares her fave looks from the fashion show (starting around 3:30) and highlights from the panel (about the 10:45 mark) in her vlog.
In chats before the panel, it seemed to me that all of us felt some anxiety; as none of us have huge social media followings and most of us do all this work outside of a 9-to-5, were our experiences even worthy of sharing?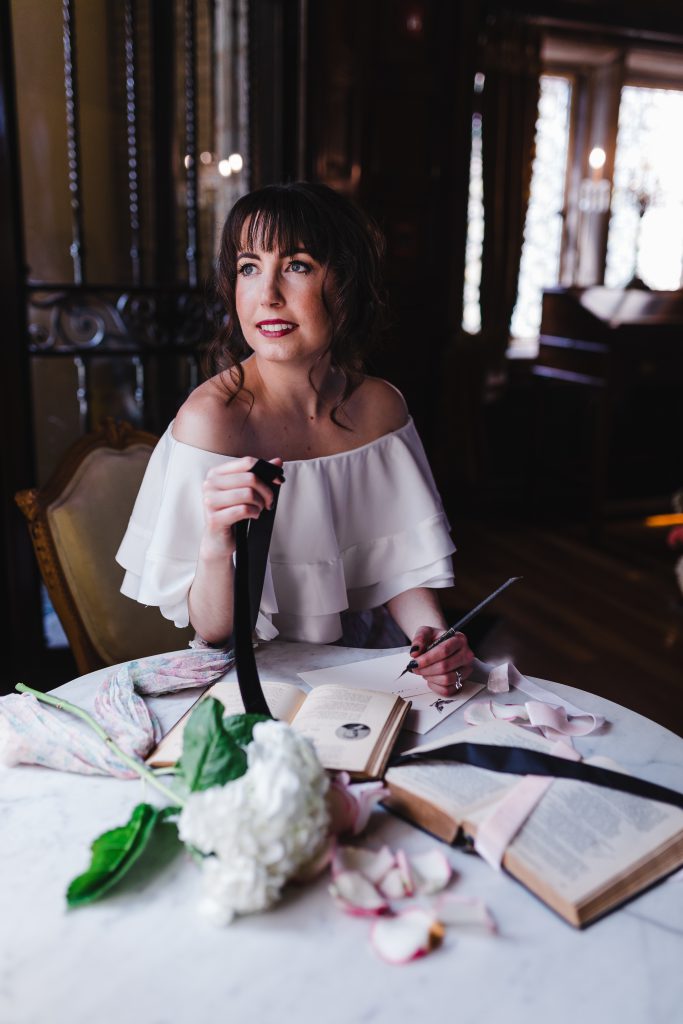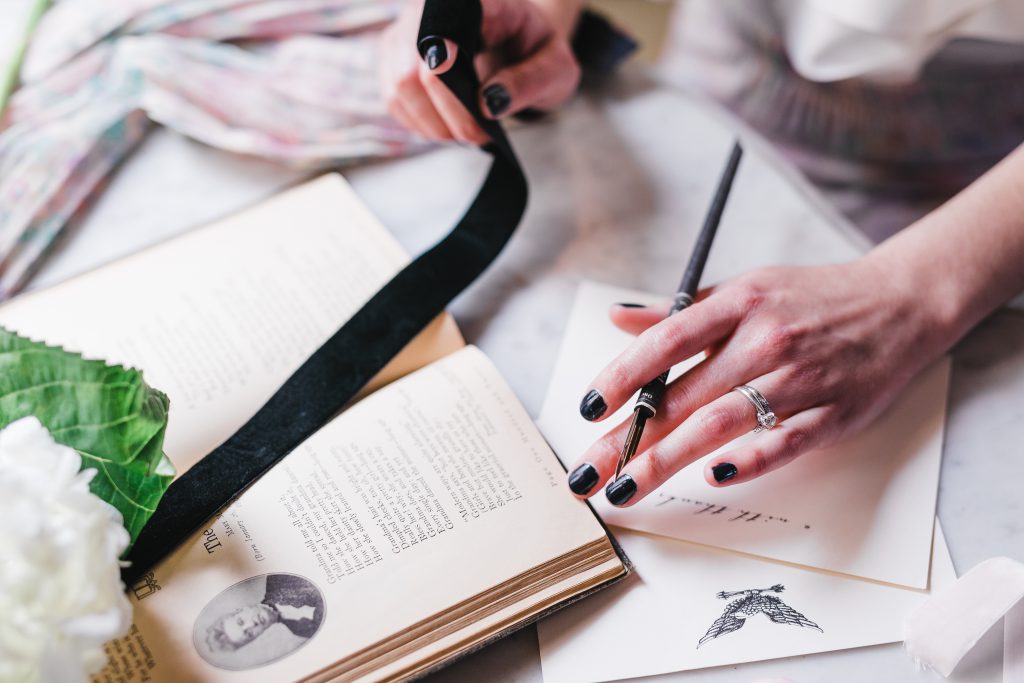 Of course, feeling like your own journey isn't worthy of publication is only natural. That's the typical reaction I receive when I meet a designer or artist whose work I admire and ask to profile them. "Wait, you want to profile me? I'm not that interesting." Or, "I don't even know what I'd talk about."
Why are we so humble about our own stories? What makes us think our path to success, however we define it, isn't good enough to inspire someone else?
My theory is that it's because we're in the middle of our stories, still waiting for something bigger and better, not yet realizing that it's the small moments that make us relatably human and intriguing. In the middle, our lives are still full of possibilities, even exceptionally unlikely ones, and with the golden hope of some grand recognition repeatedly playing out in our imaginations (why hello, Pulitzer prize I dream of someday winning for an as-of-yet unknown masterpiece), the lives we actually lead feel dull and grey. Like they say, the days are long and the years short, and those long days force us to look at what we lack, what we struggle with, what's keeping us back from a dramatic, film-worthy finish.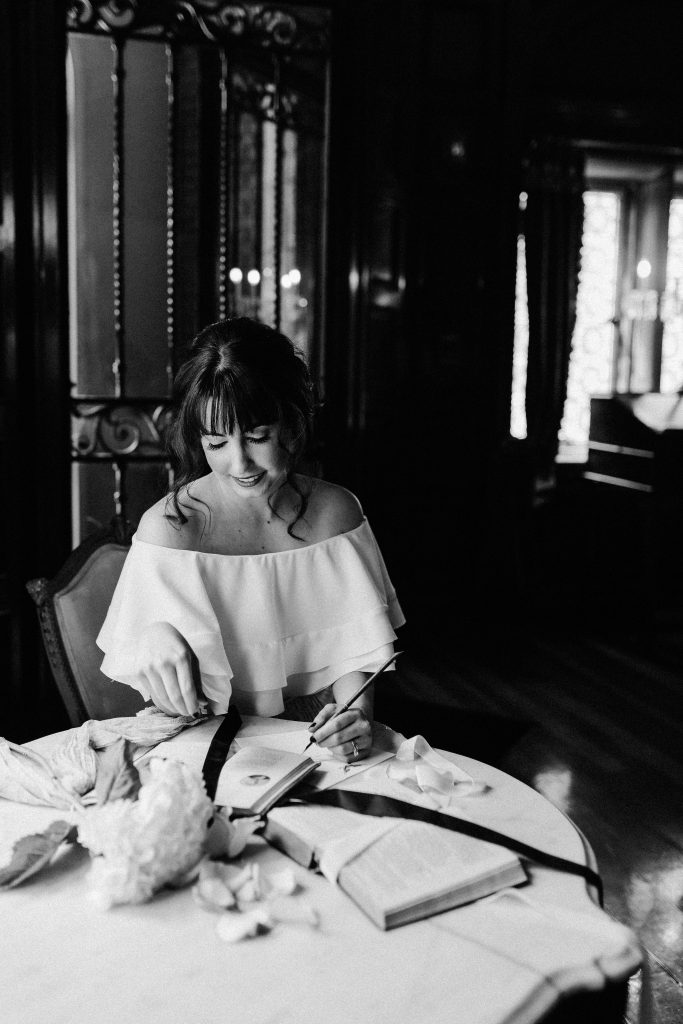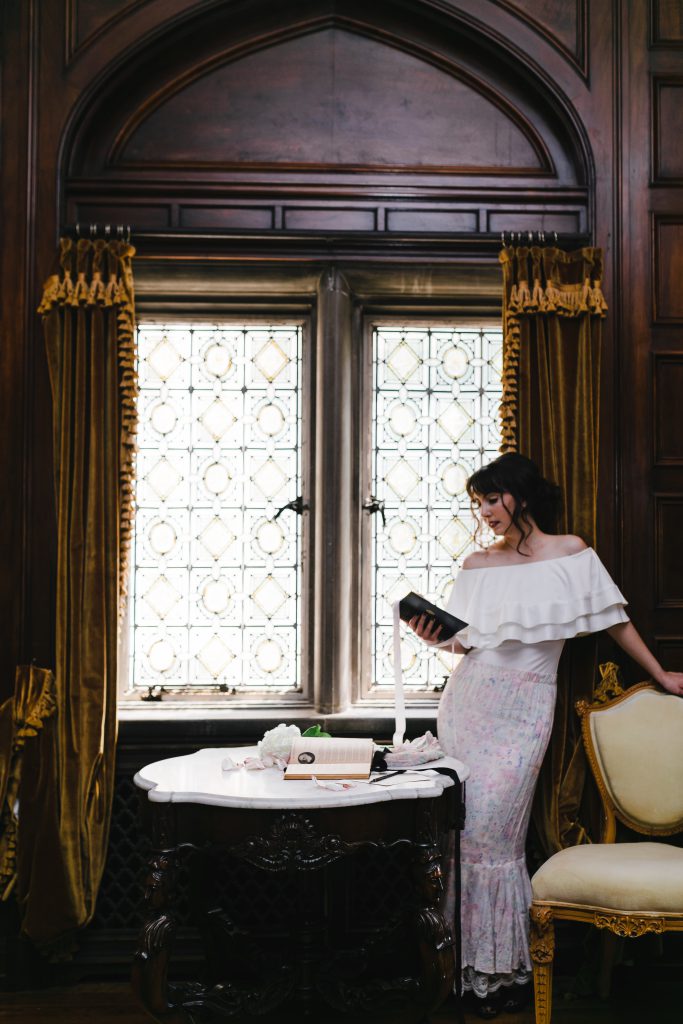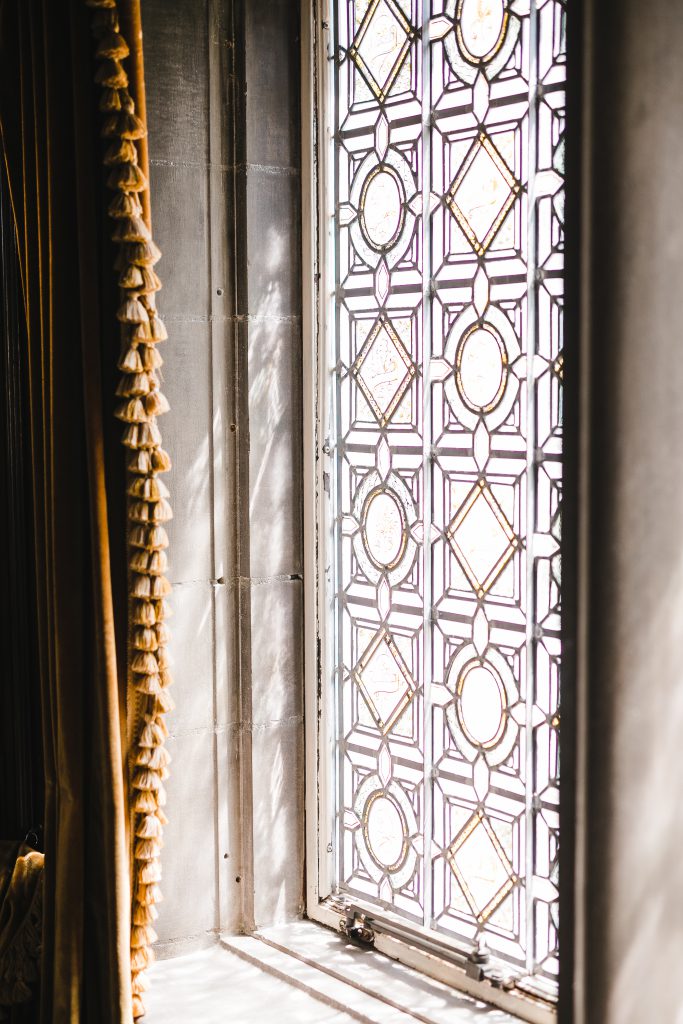 It's better to think of ourselves as just the first few books of an ongoing series. Sure, we still have time until the climax/battle/denouement, but that doesn't mean our stories aren't page-turners in the beginning, too. (When I was 11, I was obsessed with "Harry Potter and the Sorcerer's Stone," so much so that I read it 10 times. TEN TIMES. And, as we Potterheads know, the story was only hinting at the gripping plot we'd discover years later.) Why shouldn't we give ourselves the same courtesy?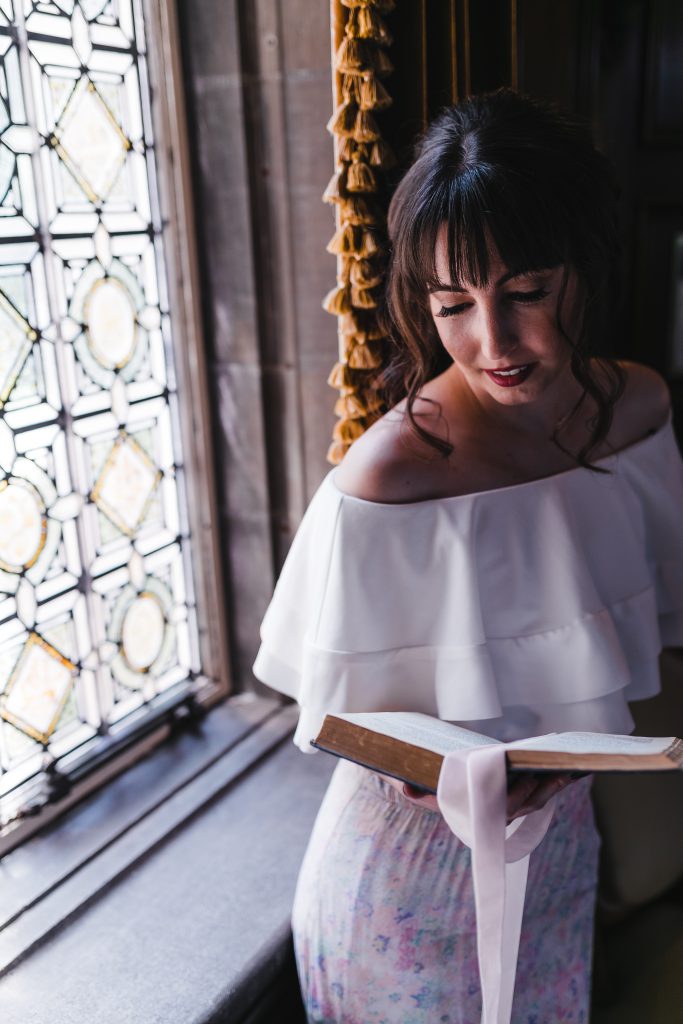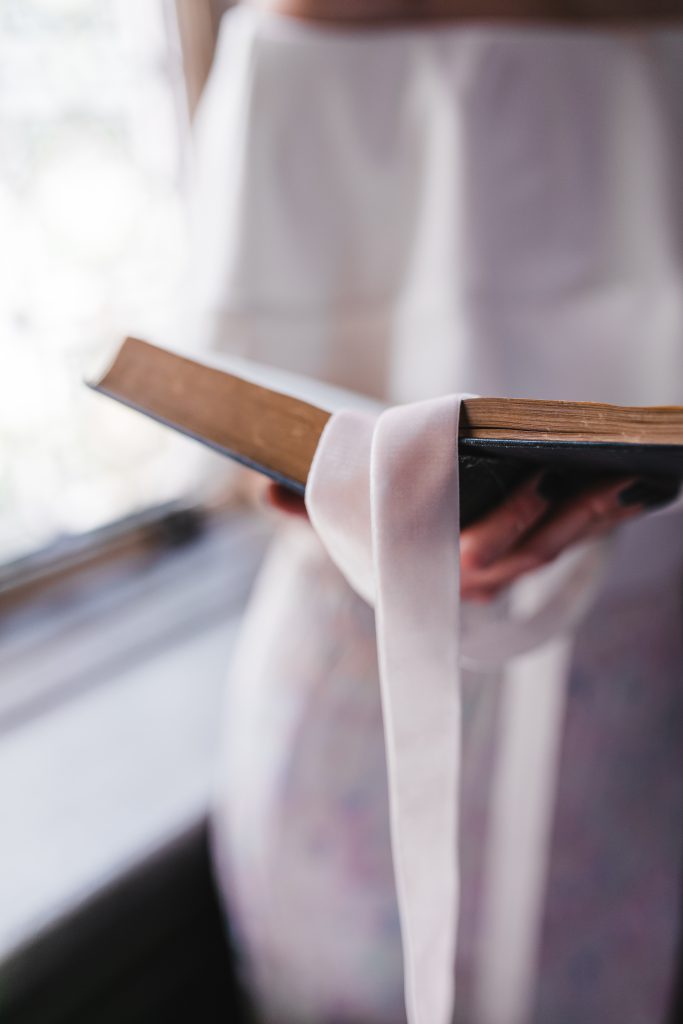 Why do you think we are so humble about our own stories? I'd love to hear your thoughts!
PHOTOS: Beth Wilson Photography
VENUE: Laurel Hall
MAKEUP & HAIR: Tara Dumser and Kortney Norris, Salon 1 | 4
Want to see more from my "Modern Victorian" series? Check out the first and second looks.