I'd like to call it the Downton Abbey effect: It seems like in every high-end boutique and fast-fashion mecca alike, there's a ruffled silk blouse or flowy Gunne Sax copycat maxi dress in the window. Like when I stopped by Zimmerman's new brick-and-mortar in Las Vegas in July and saw their latest collection, full of dainty lace-and-ribbon outfits in pastel florals and neutral tones that would be perfect for a 1910s Blair Waldorf. And if you've flipped through what many consider to be the world's fashion bible — I'm talking about the September issue of Vogue, in case you're unaware — you've seen some of the biggest designers taking cue from the styles of a century past: Michael Kors' three-spread ad showcasing models in herringbone jackets and Victorian-inspired lace-up boots in an opulent turn-of-the-century manor; Celine's black-and-white photograph of luxe cashmere coats over work-appropriate wear, in a way that seems edgy and cool enough for the Mick Jagger vibes the ad's model evokes from the page; and of course Chanel, long known for its classically feminine silhouettes, channels its original founder with long pearls and ruffled necklines that Lady Mary Crawley would approve of.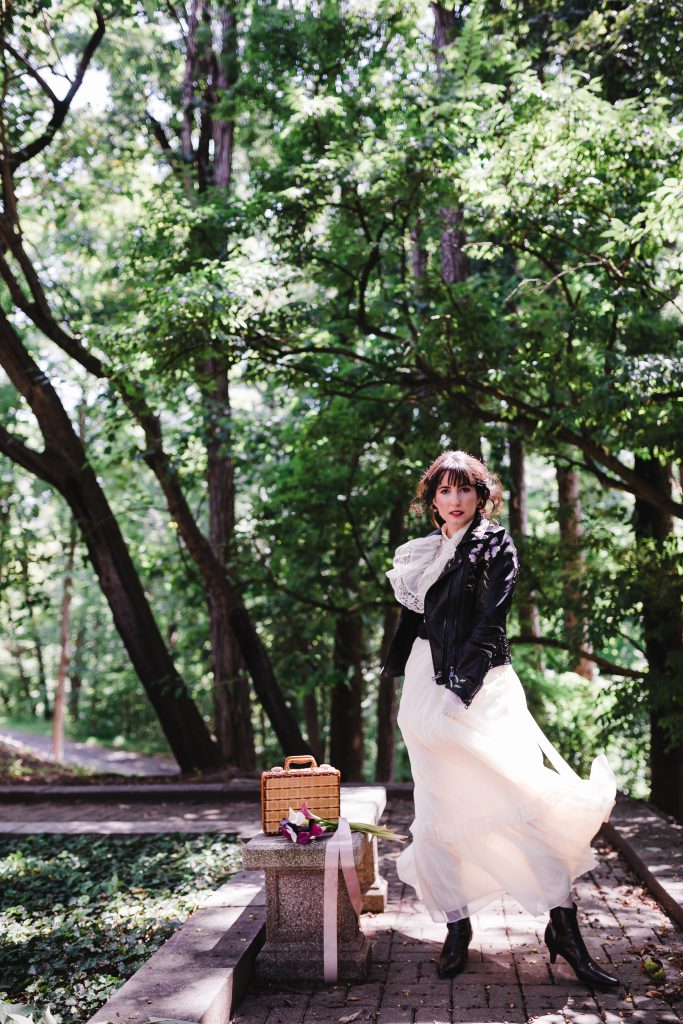 I don't pretend to be ahead of trends — in fact, sometimes I'm the last holdout, vehemently rejecting a trend simply on principle — but when I planned a full day of modern Victorian and Edwardian fashion at Laurel Hall in Indianapolis months ago, I couldn't have imagined that an offbeat style I personally love would be the focus of so many elite collections and campaigns.
Now that it's September — past the unofficial end to summer, Labor Day, and before the start of NYFW and the countdown to the Downton Abbey movie release later this month — I'm kicking off a four-part series with tips to incorporate Victorian and Edwardian style into your wardrobe, often for much less than the reinvented versions you'll see online and in magazines. First up, the simplest way to bring a vintage day dress to (modern) life: a leather jacket. It's one of the easiest outfit formulas: Pair something soft, flowy and feminine with something else structured and androgynous. I also pulled a pair of French lace gloves, a petite picnic-basket purse and vintage black bow-tie belt for even more romantic, Jane Seymour-in-"Somewhere in Time" vibes.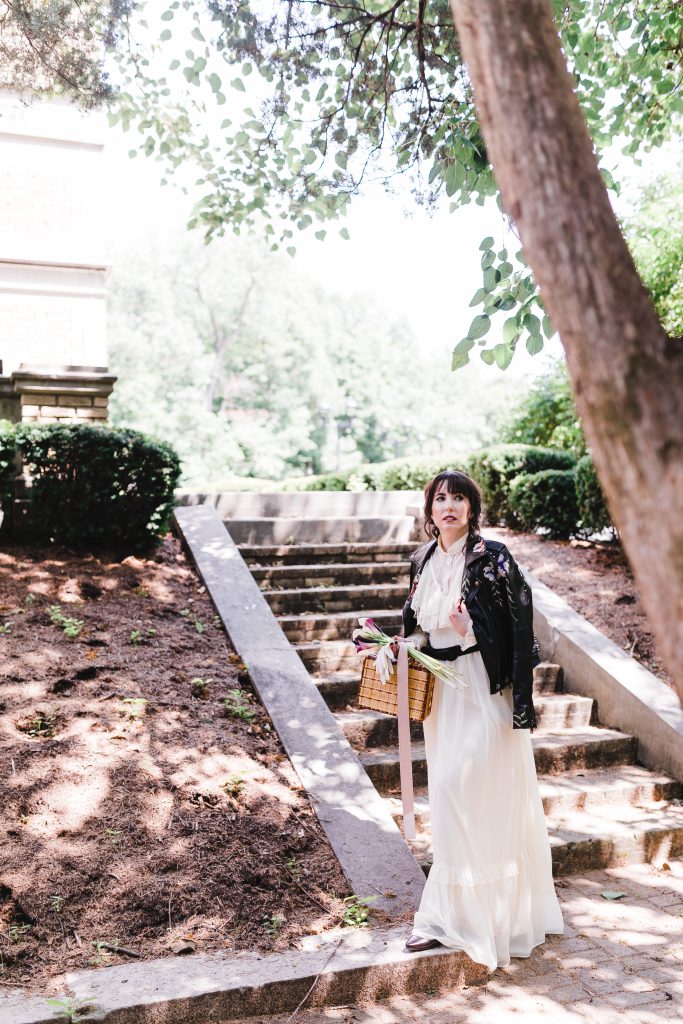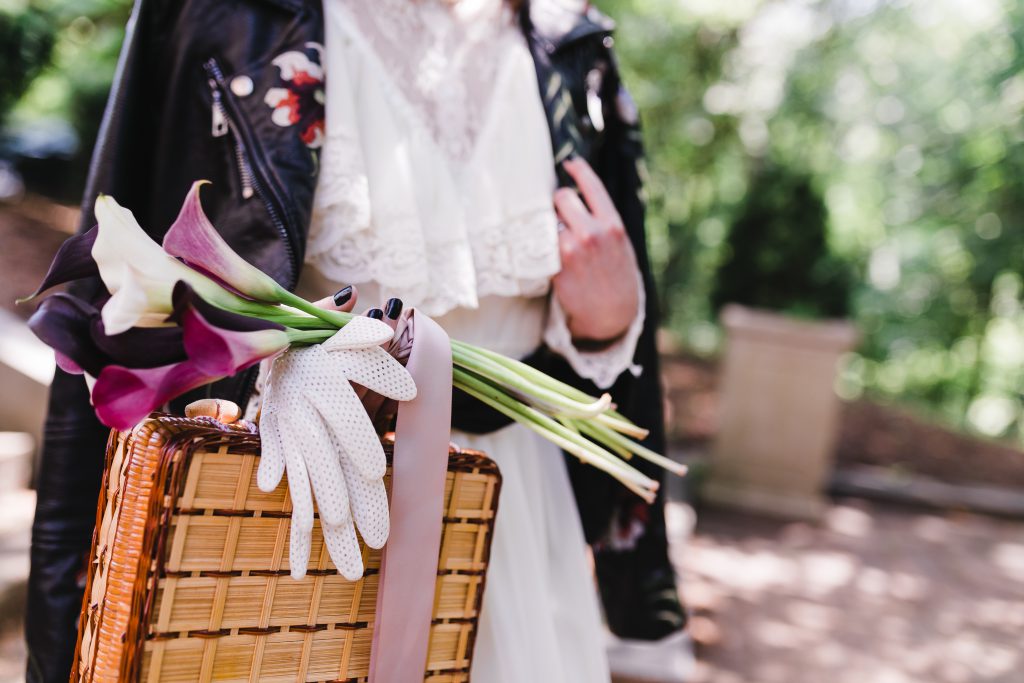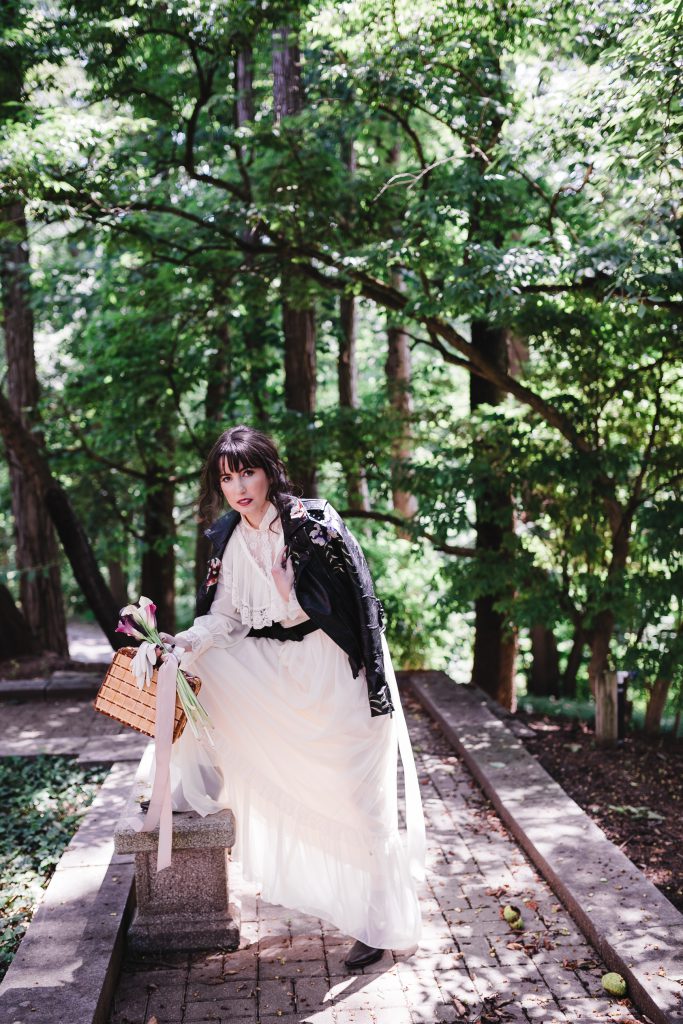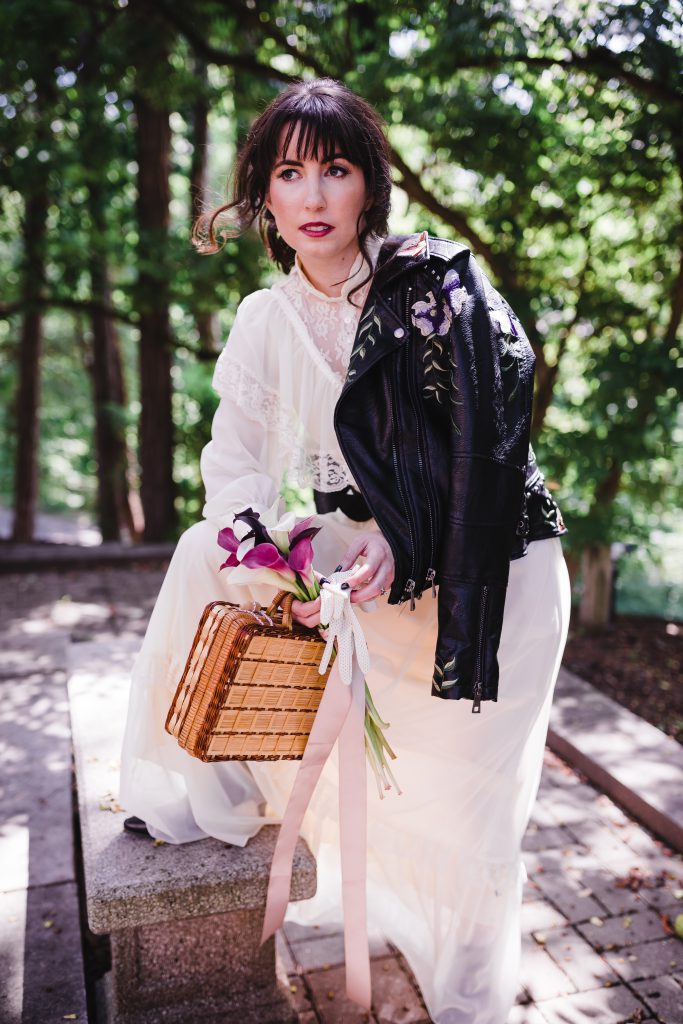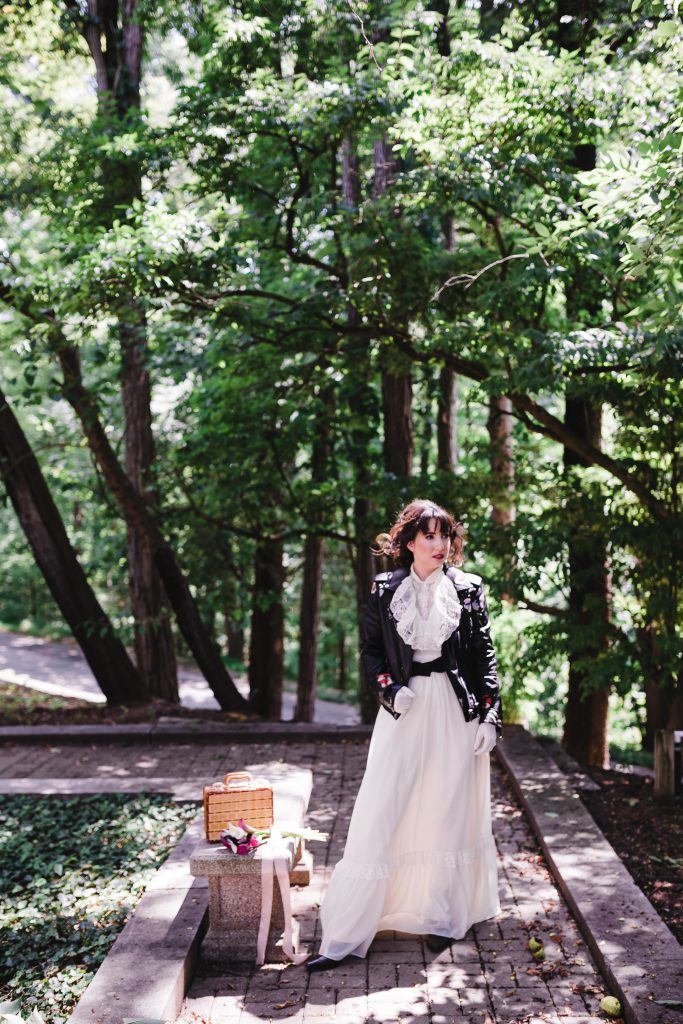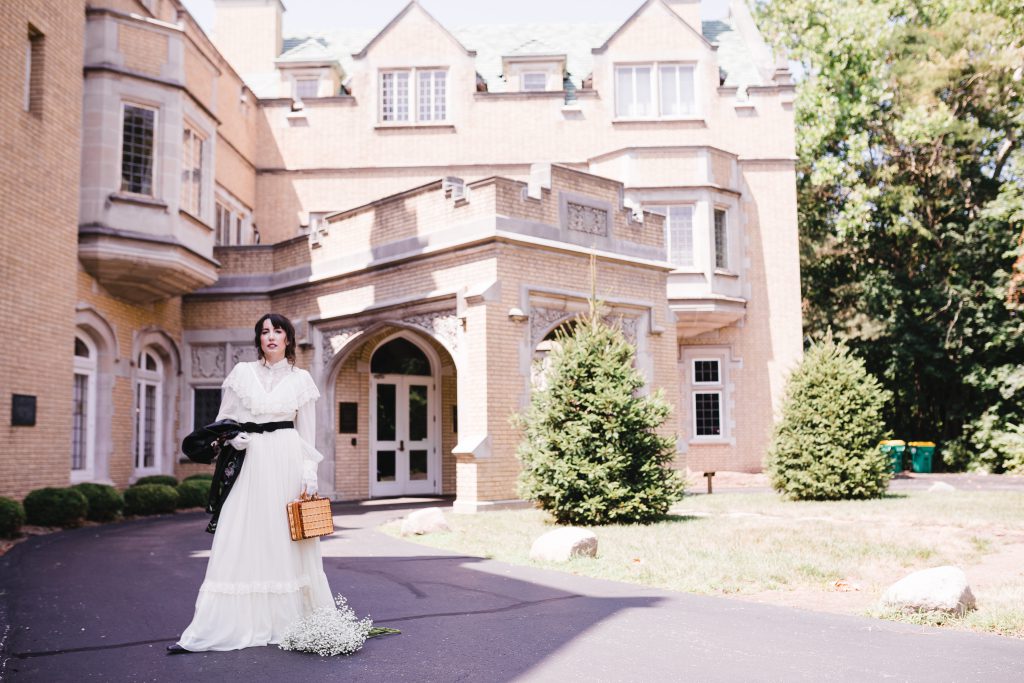 PHOTOS: Beth Wilson Photography
VENUE: Laurel Hall
MAKEUP & HAIR: Tara Dumser and Kortney Norris, Salon 1 | 4
DRESS & PICNIC-PERFECT PURSE: Rebel Vintage