This is the second part of a 4-part series on adding Victorian flair to everyday fashion. Read the first part.
And so with the sunshine and the great bursts of leaves growing on the trees, just as things grow in fast movies, I had that familiar conviction that life was beginning over again with the summer.

F. Scott Fitzgerald, The Great Gatsby
Sure, summer may be nearing its end, but there's nothing like that sudden desire, when the Labor Day cookouts are over and dusk creeps in earlier like an unwanted tide, to cling to the soft golden warmth and wear every sundress and pair of espadrilles in your closet in a vain attempt to keep fall at bay. And when the temps start dipping ever so slightly — or sometimes all at once — that's the ideal time to pull out some vintage cover-ups.
Here's my Victorian take on a sunny, late-summer afternoon ensemble: pairing a (decidedly more modern) floral sundress with a luxurious, deep aubergine velvet jacket from the early 1900s — a score from Zodiac Vintage on Virginia Avenue — and a bold watercolor umbrella from Evansville, Ind., artist Emily Gartner in place of a dainty parasol.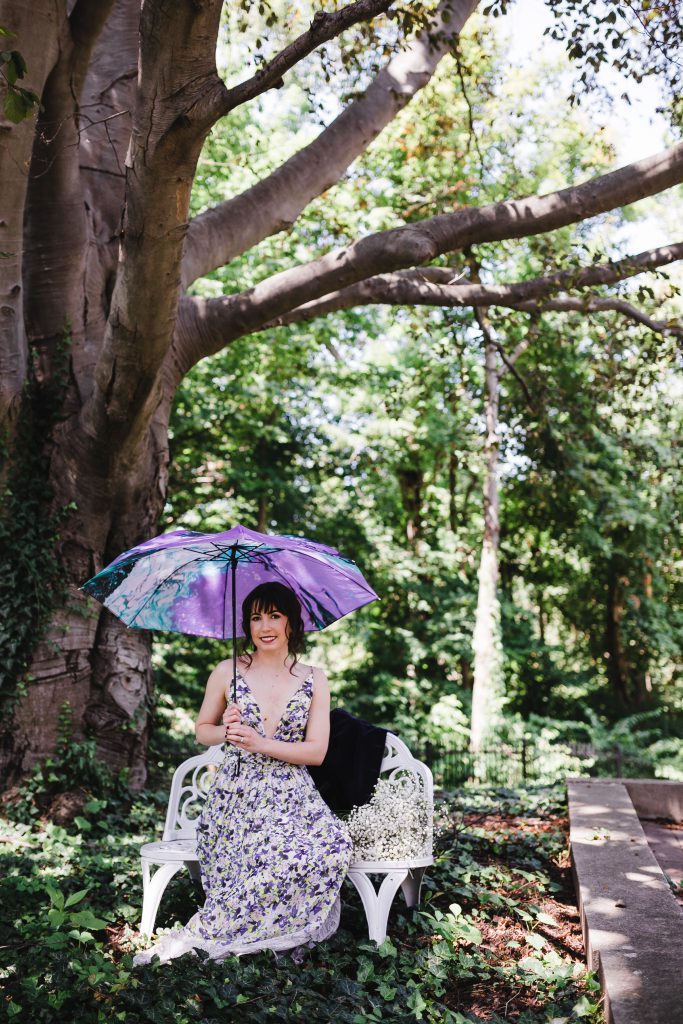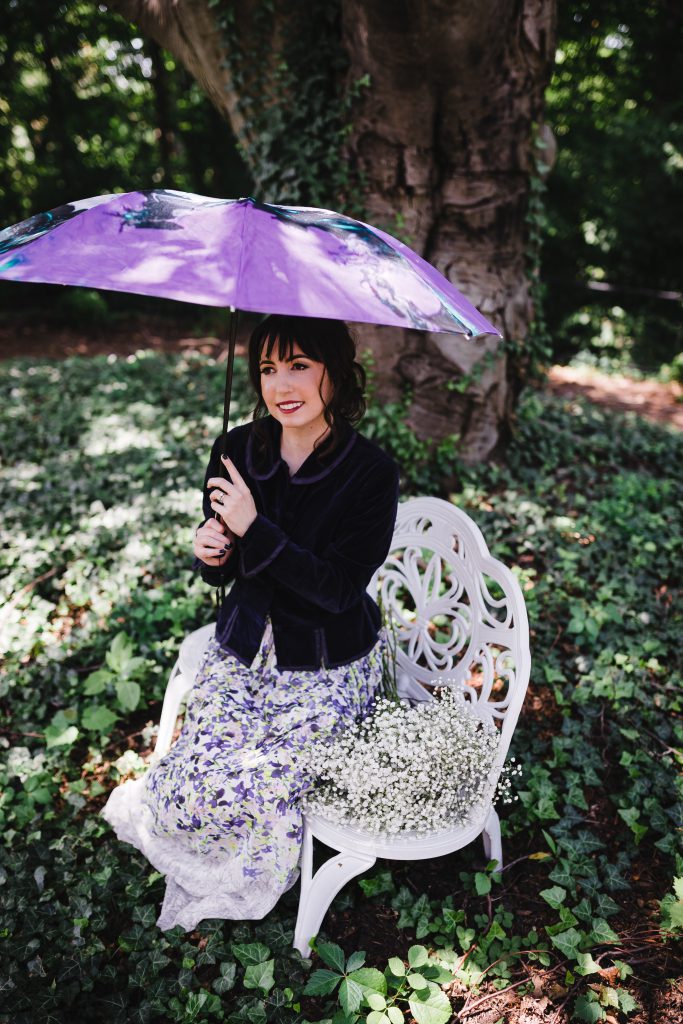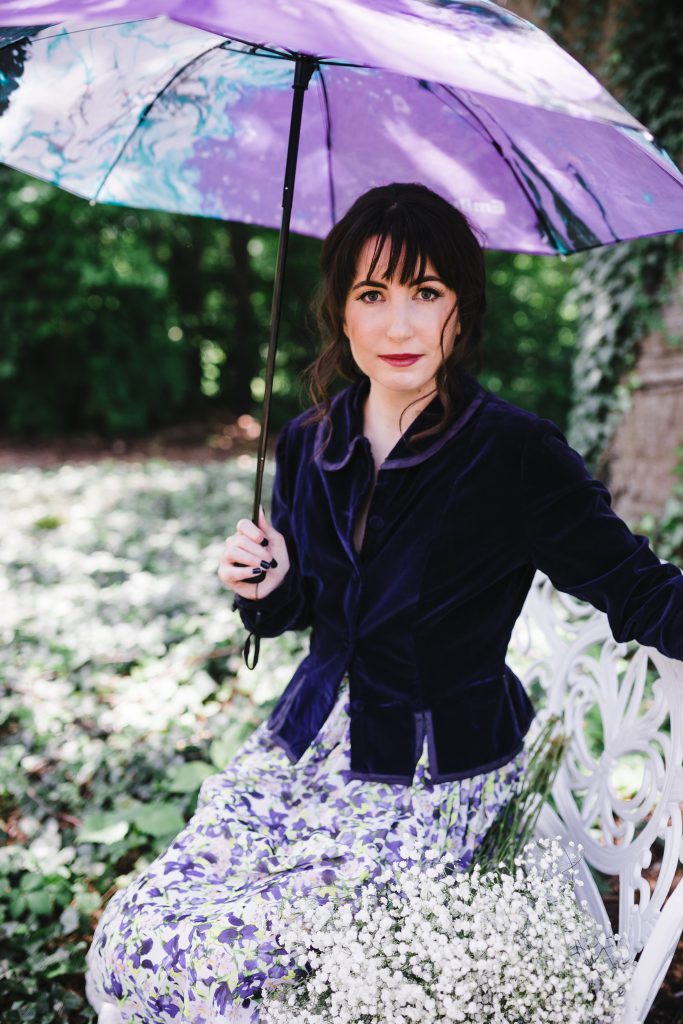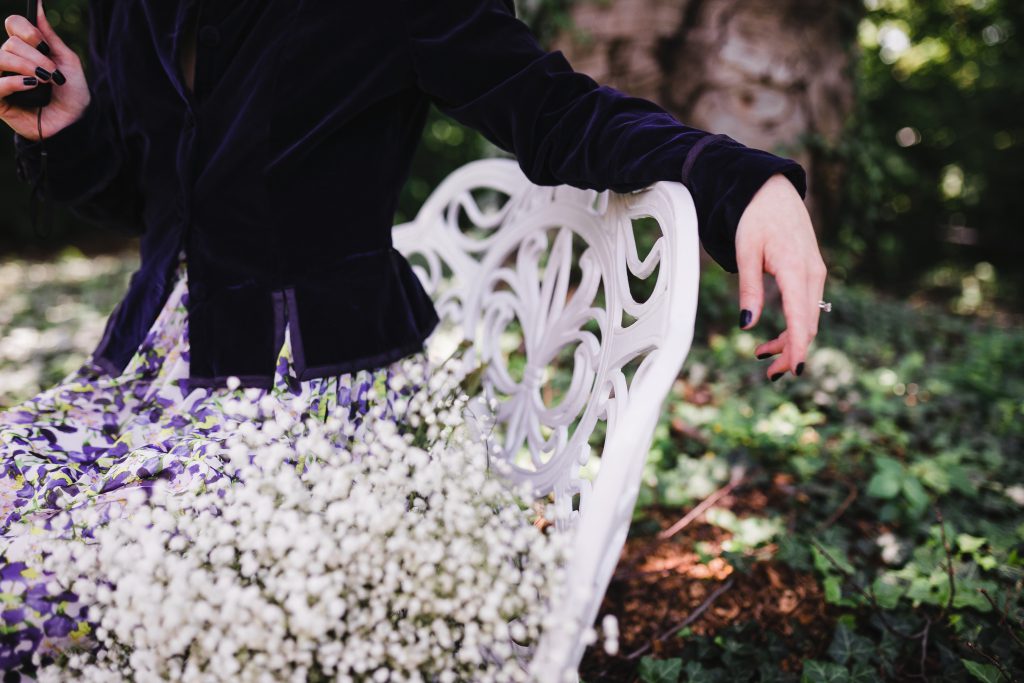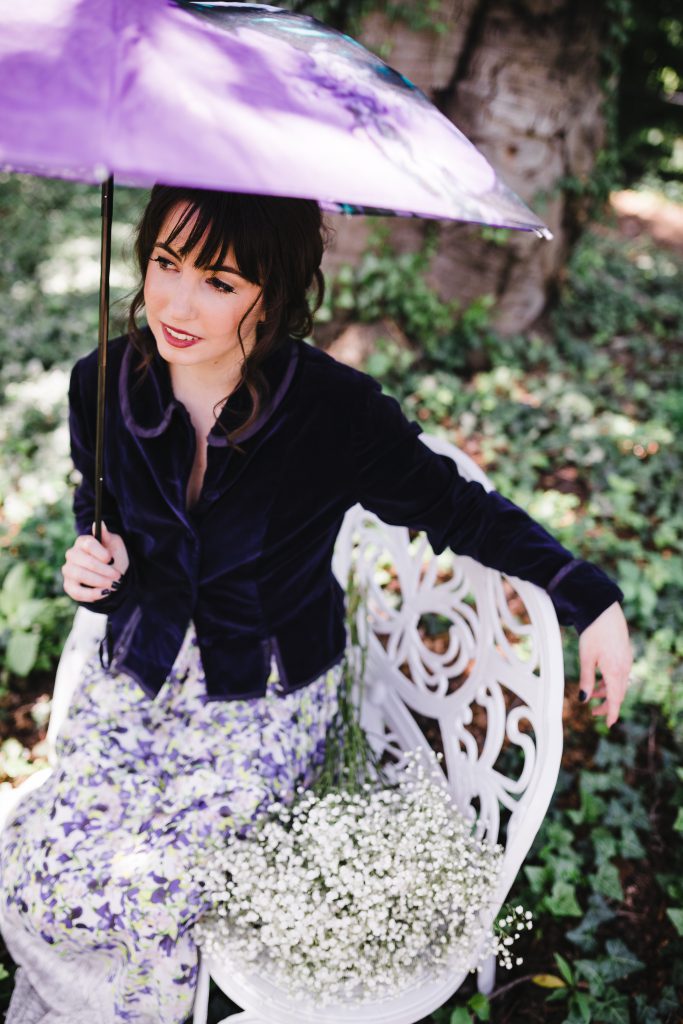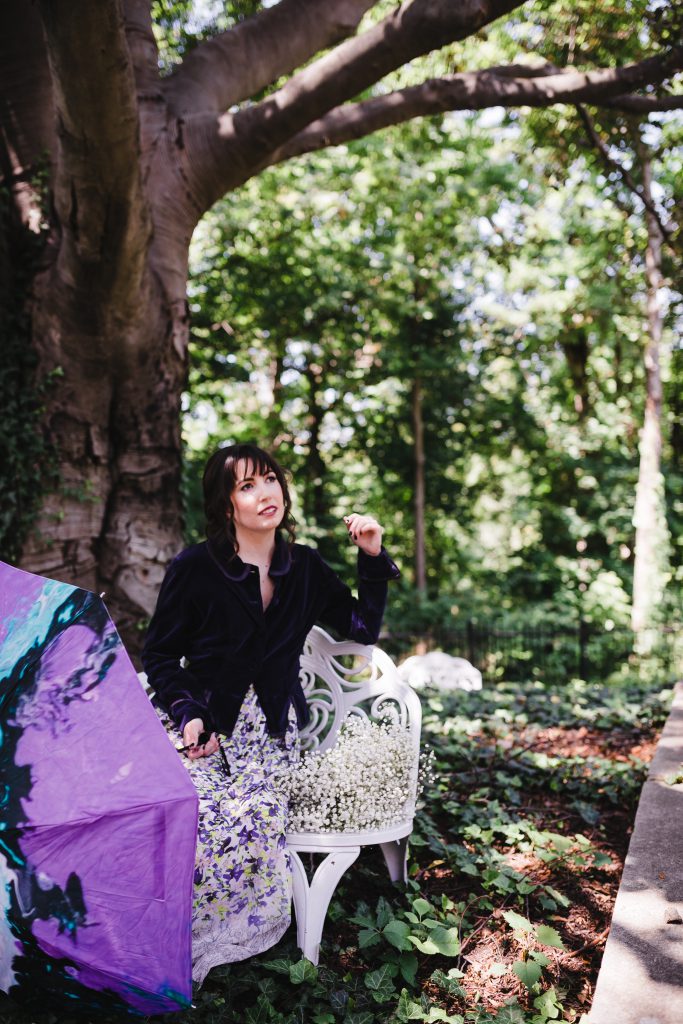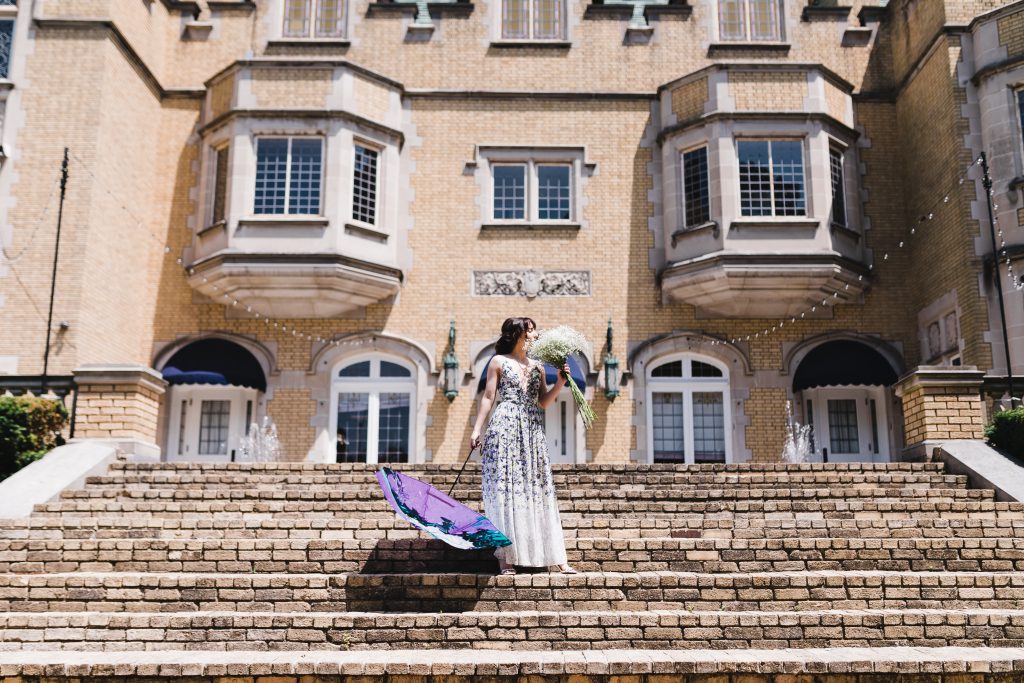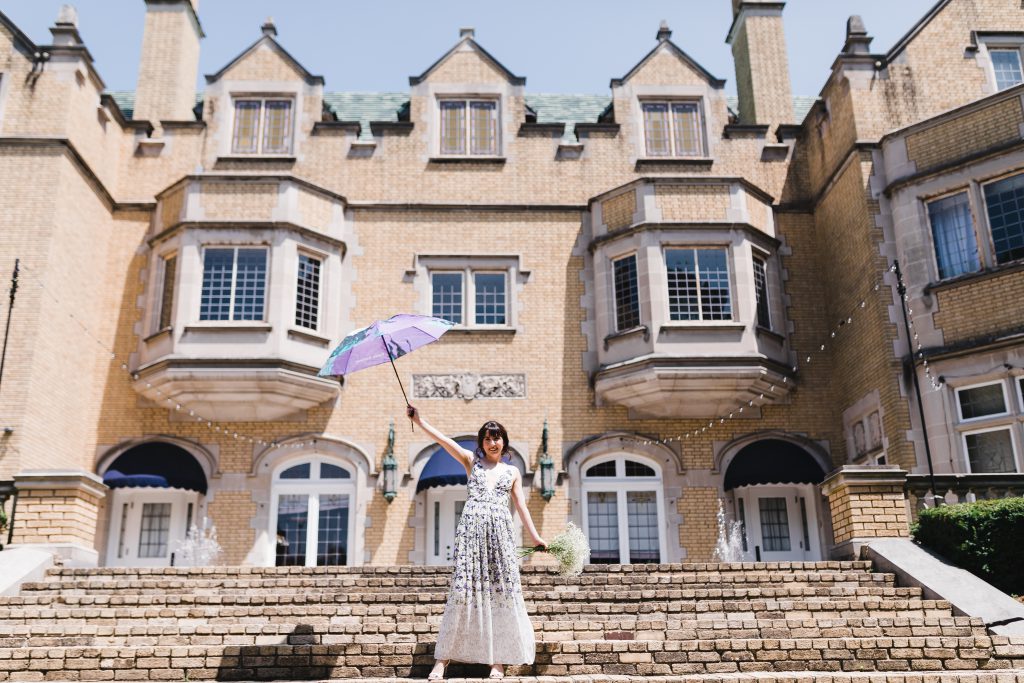 PHOTOS: Beth Wilson Photography
VENUE: Laurel Hall
MAKEUP & HAIR: Tara Dumser and Kortney Norris, Salon 1 | 4
EARLY 1900s VELVET JACKET: 9 Lives Vintage
UMBRELLA: Emily Gartner Designs