You know the old adage, "No white after Labor Day?" Yeah, we're just gonna throw that rule out, because chic is chic regardless of time of year. Need proof? Well, you've come to the right place.
This past weekend was Indianapolis' second annual Diner en Blanc, a pop-up dinner picnic where invitees dress up in all white, pack a dinner and tablescape, then converge at a "secret" location in the city with more than a thousand others. (Curious about how it all started? Check out my post from last year's event.)
This year's super-secret location? The Bicentennial Plaza in downtown Indy, where we snacked on salmon and indulged in chocolate truffles under a perfectly blue sky (thank you, Mother Nature!). Where we danced in the interactive fountain of glowing, rainbow-colored blocks. Where we posed inside a giant magazine-cover booth, twirled linen napkins in the air and cheered musical performances while lazing about the makeshift white-couch-and-rug social spaces.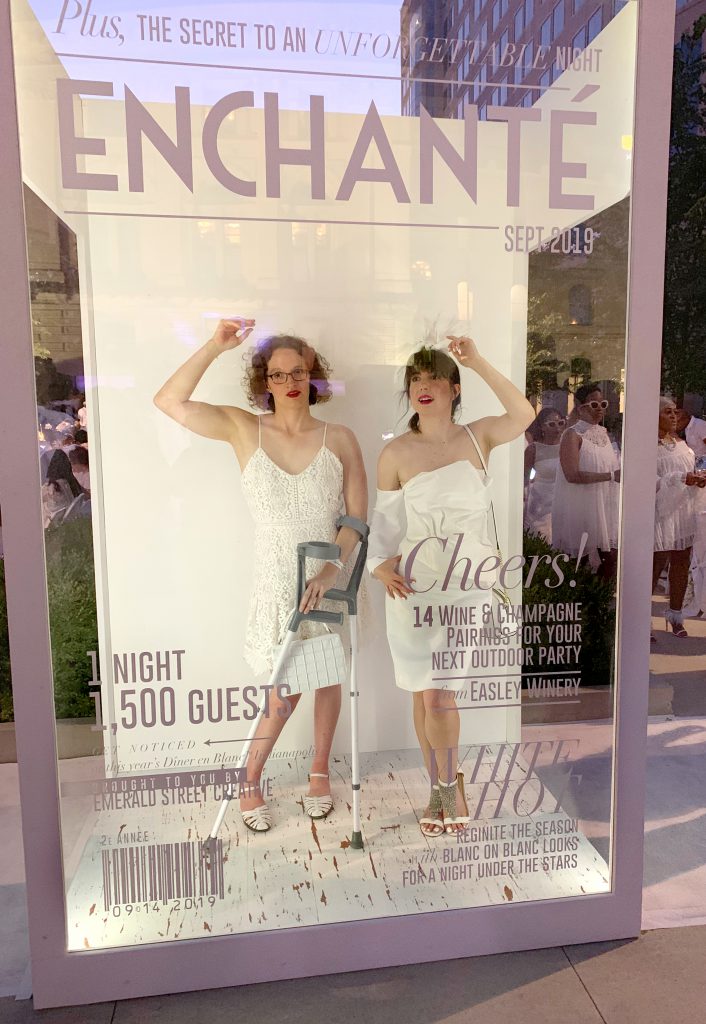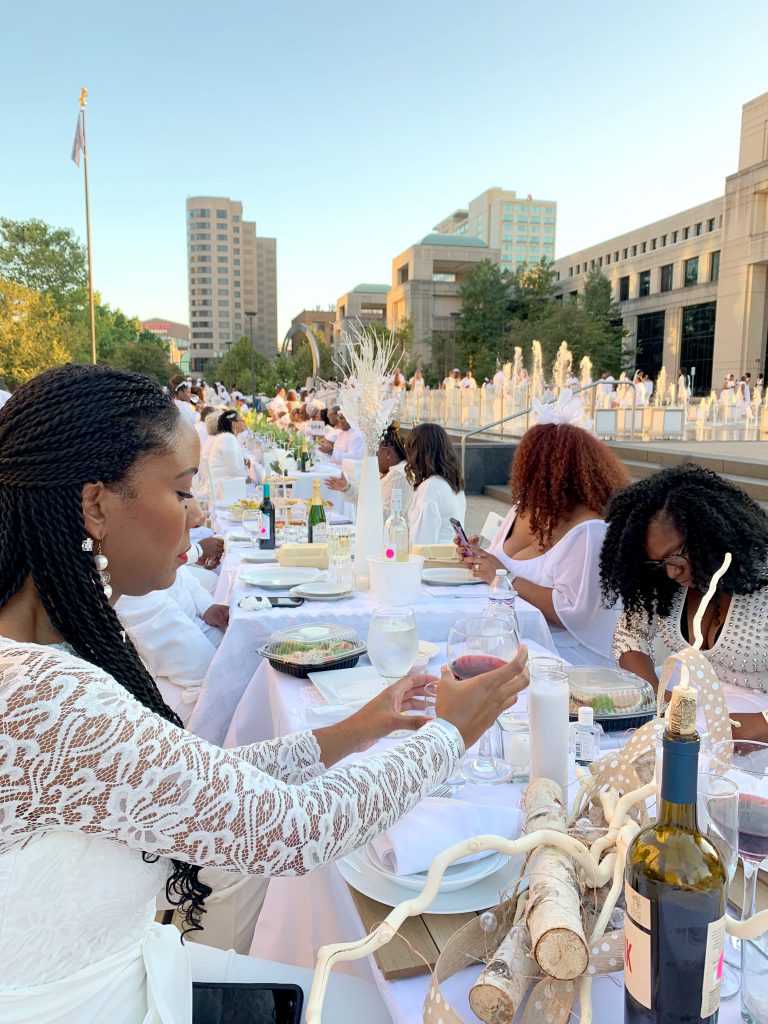 Diner en Blanc is like a grown-up prom — what with planning a chic outfit, primping and setting a lot of high expectations on one evening — but without any of the stigma that comes with not having a significant other. Sure, a lot of attendees turn Diner en Blanc into a romantic night out, but you'll often also see tables of best friends or a small family reunion. (Like my table neighbors, an adorable mom-and-daughter duo at their first Diner en Blanc.) Since my husband's not a huge fan of events involving crowds, my date for the evening was one of my best friends since 5th grade.
As you've probably noticed, attendees go all out with table decorations. This year alone, I saw gilded cupcake-carrying Ferris wheels, 2-feet-tall Eiffel Towers, complex driftwood centerpieces and even a 3-table-wide, light-up canopy for both ambience and privacy. That said, you won't see much on our winter-themed tablescape this year; the table we rented was wobbly and unstable, and after my 16-inch-tall fluted vases with glass florals fell over (twice) onto our table neighbors' dinner plates, we threw in the towel. Guess you live, you learn, then you plan better for next year. At least we had faux-fur placemats and chair covers and some adorable custom cookies from Cute as a Button in Carmel!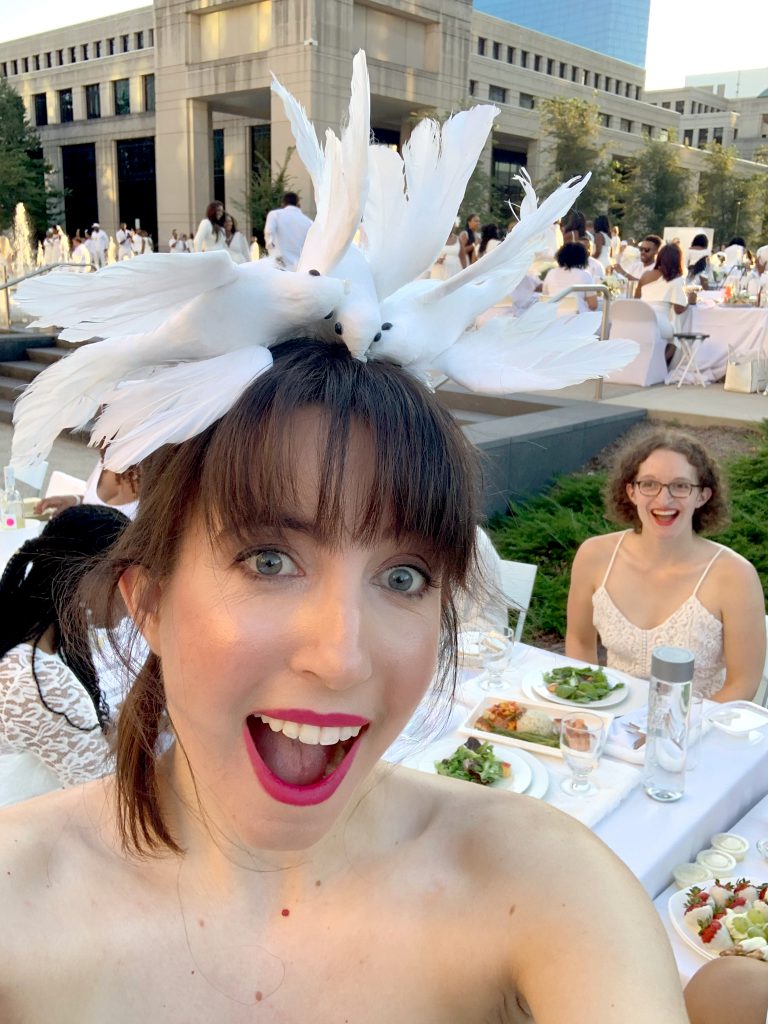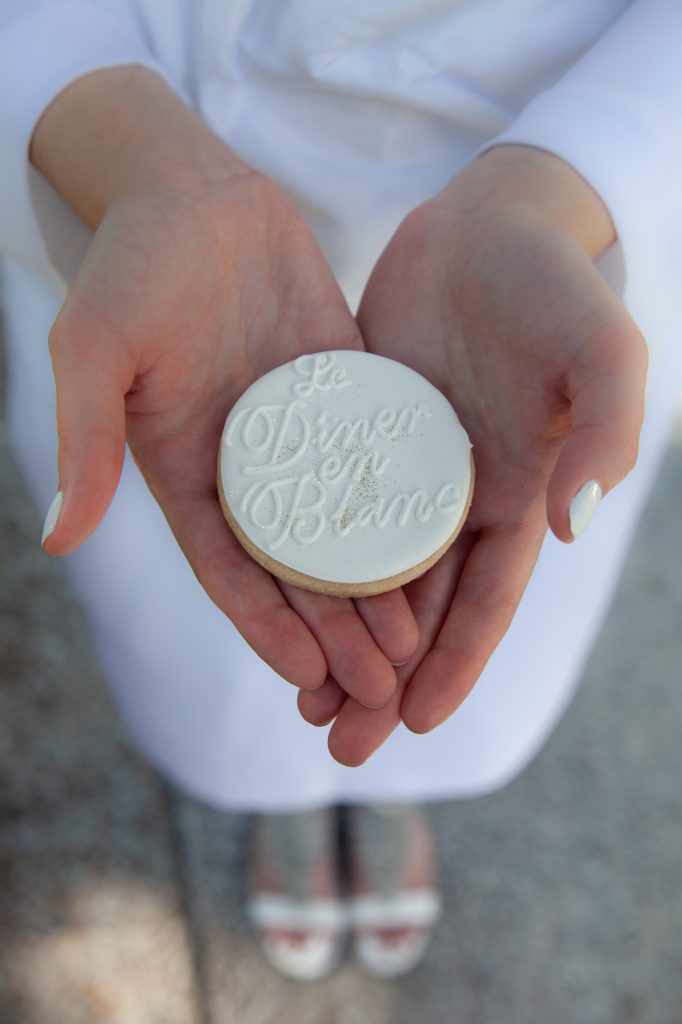 One of the couples traveling on our bus had even more reason to celebrate on Saturday — they got engaged! — and as they hopped back on board, her carrying a gorgeous, full bouquet of flowers and him busting some smooth victory moves, their friends coordinated celebratory cheers from the rest of us. That, to me, is the essence of what makes DEB so much fun: Beyond the glitz and glamour, it's an evening of reminding ourselves that we're all one big, happy family when it matters. (One big, happy, extremely well dressed family.)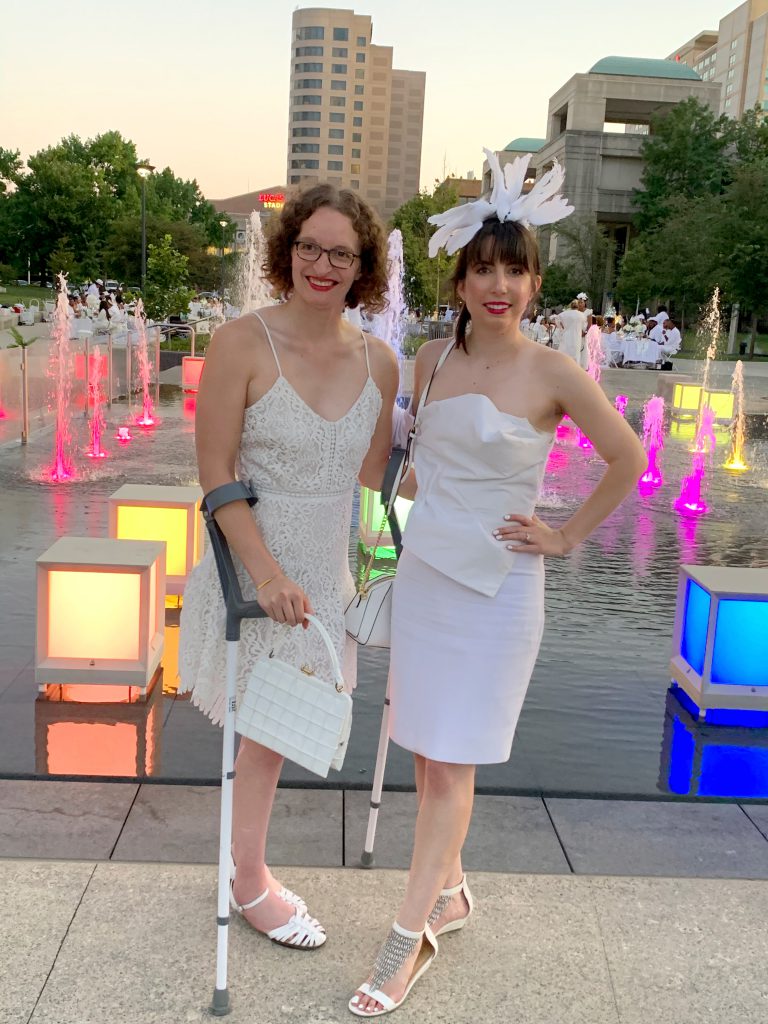 I have to give a shoutout to all of the female entrepreneurs who made my DEB experience awesome this year, including the four women who plan for months to bring their DEB vision to life. (Jessica and Monica, this includes you!) Plus Rebecca at Merle Norman Cosmetics; Dora, the Etsy-based milliner who made my triple-dove headpiece; and Leila of Curvy Custom Bride, the "imagineer" for my two-piece, "futuristic Dior" ensemble (as she calls it). Some of you may remember when I interviewed Leila back in February. How that interview came about: While attending Rebel Vintage's grand opening in SoBro, I ran into my friend, photographer Faith Blackwell, who was in the middle of chatting with Leila. Faith made the official introduction — and so, months later, after Leila and I collaborated on an avant-garde custom piece for DEB, it's only fitting that Faith was the one to capture the final look in this photo shoot near Newfields' Lilly House.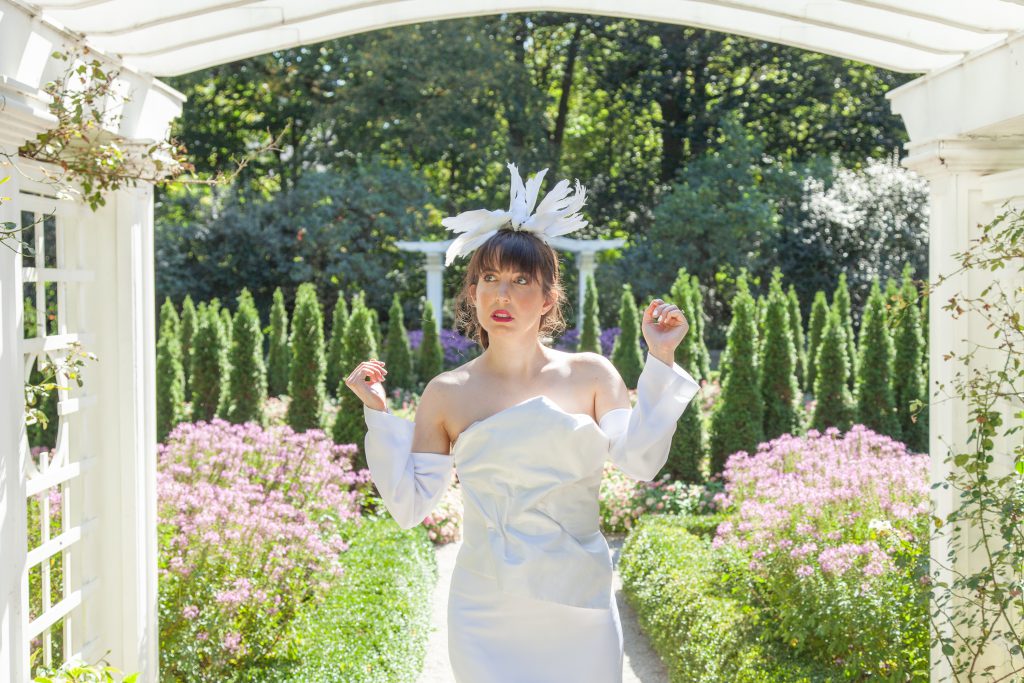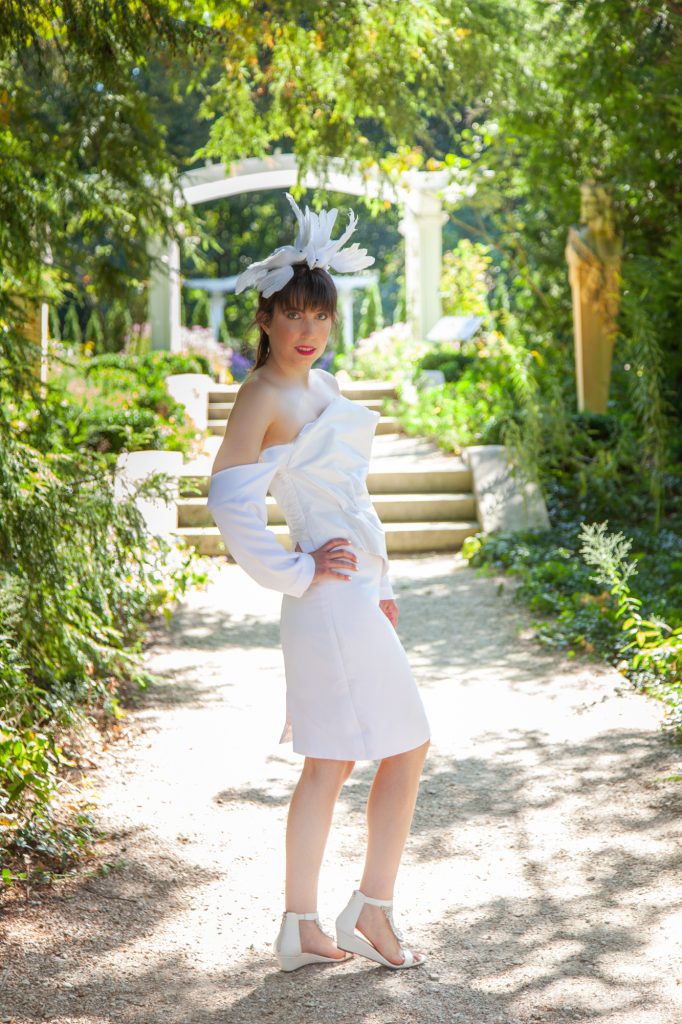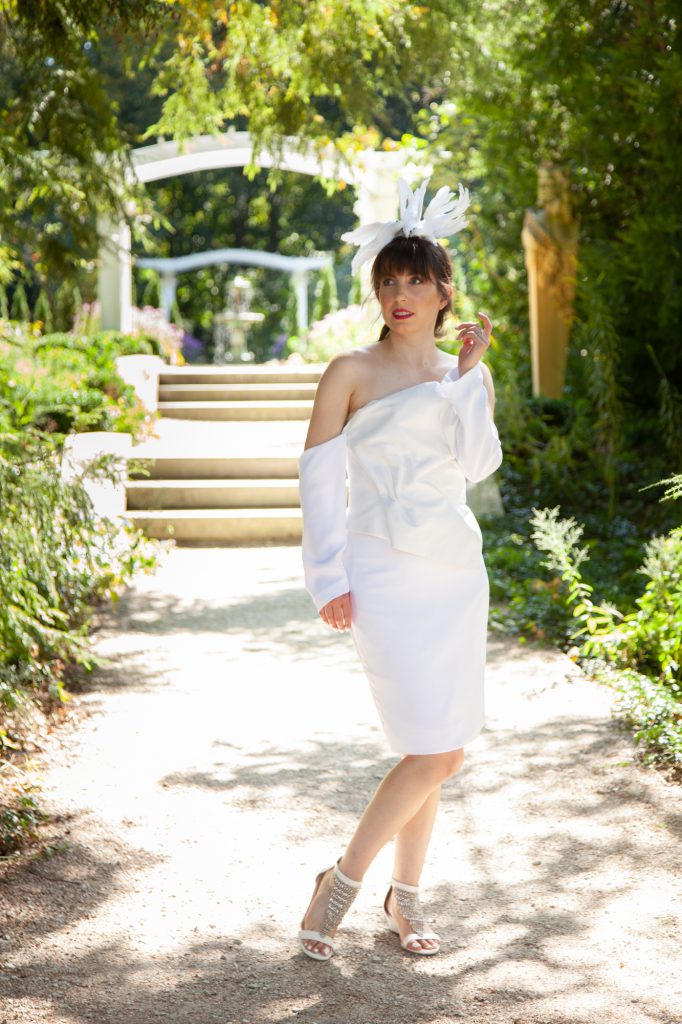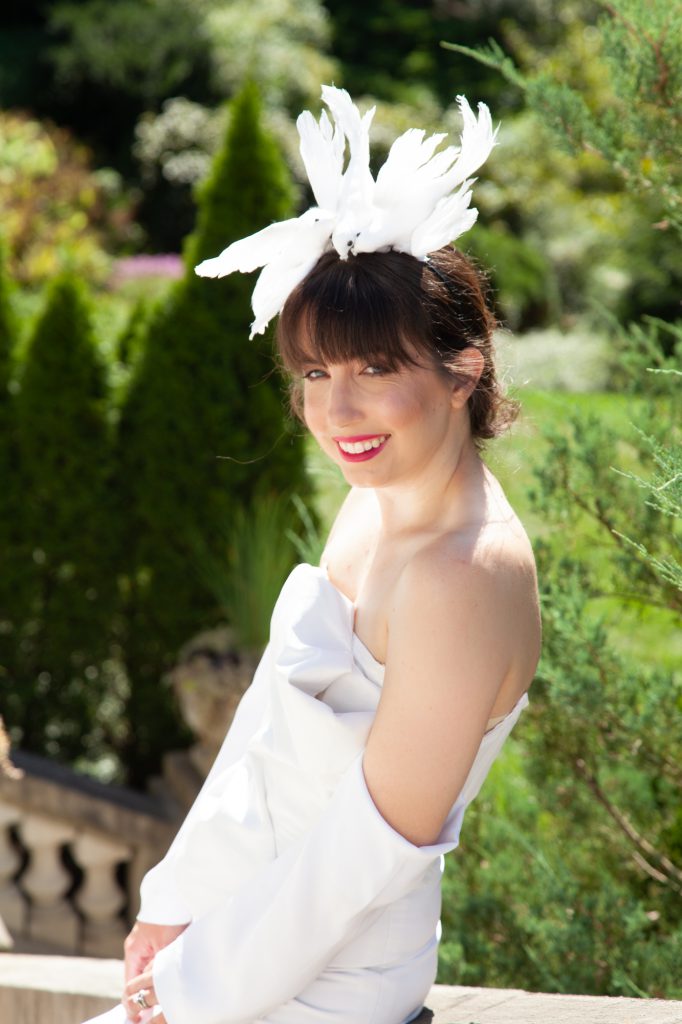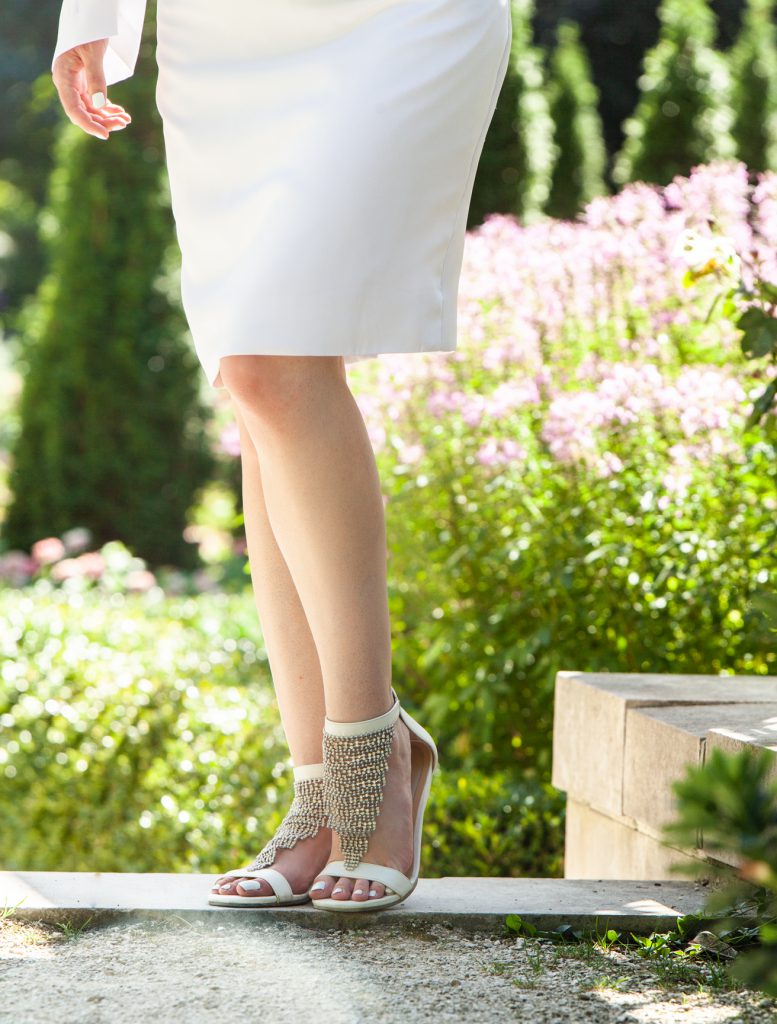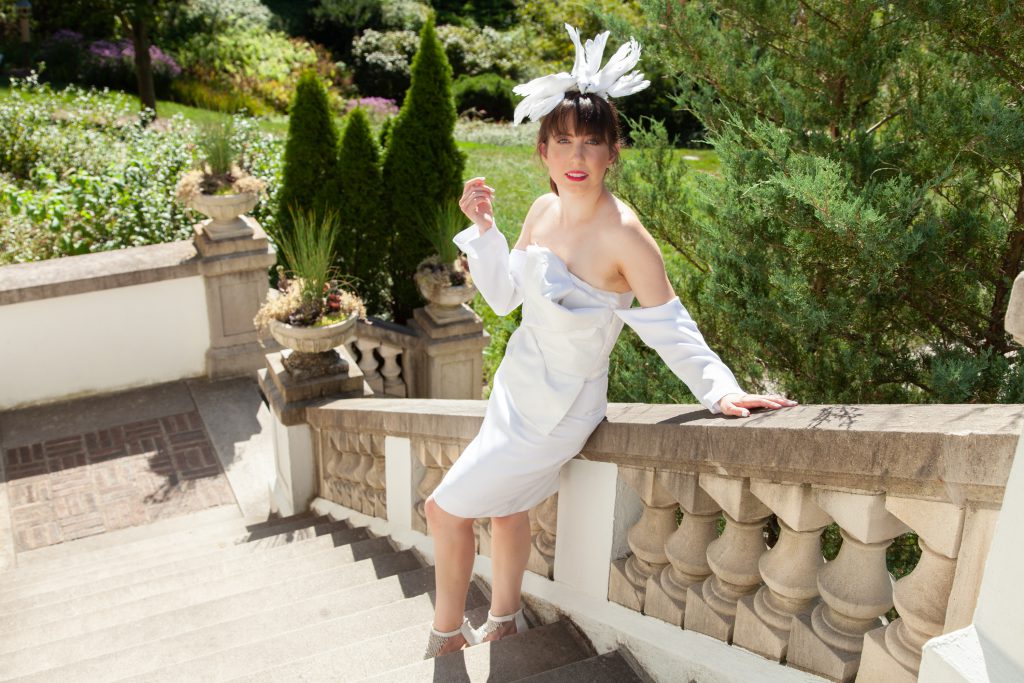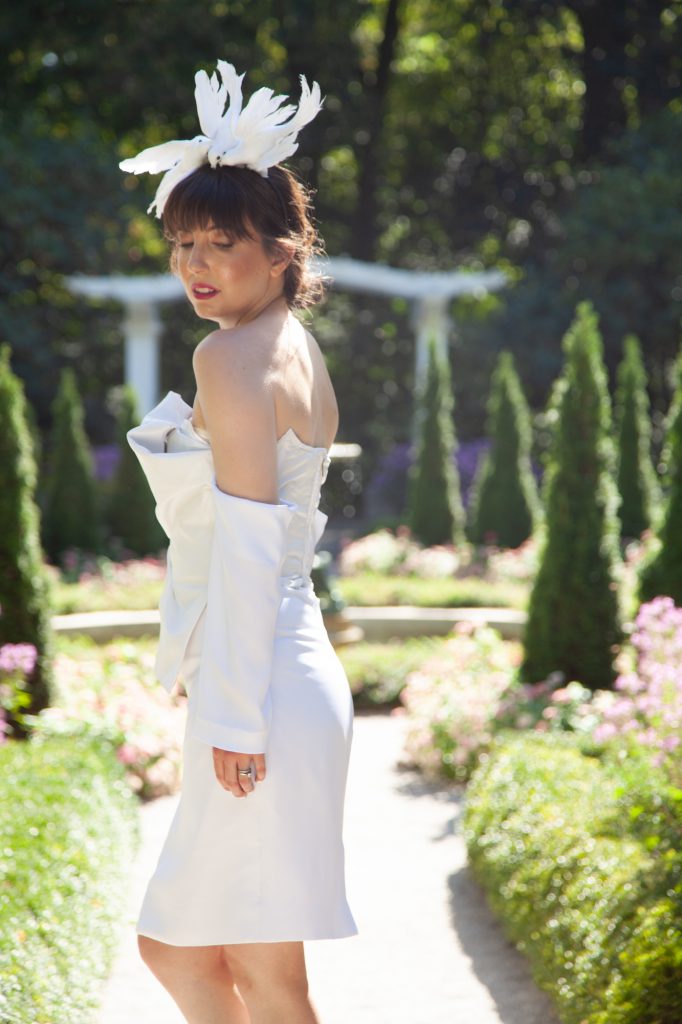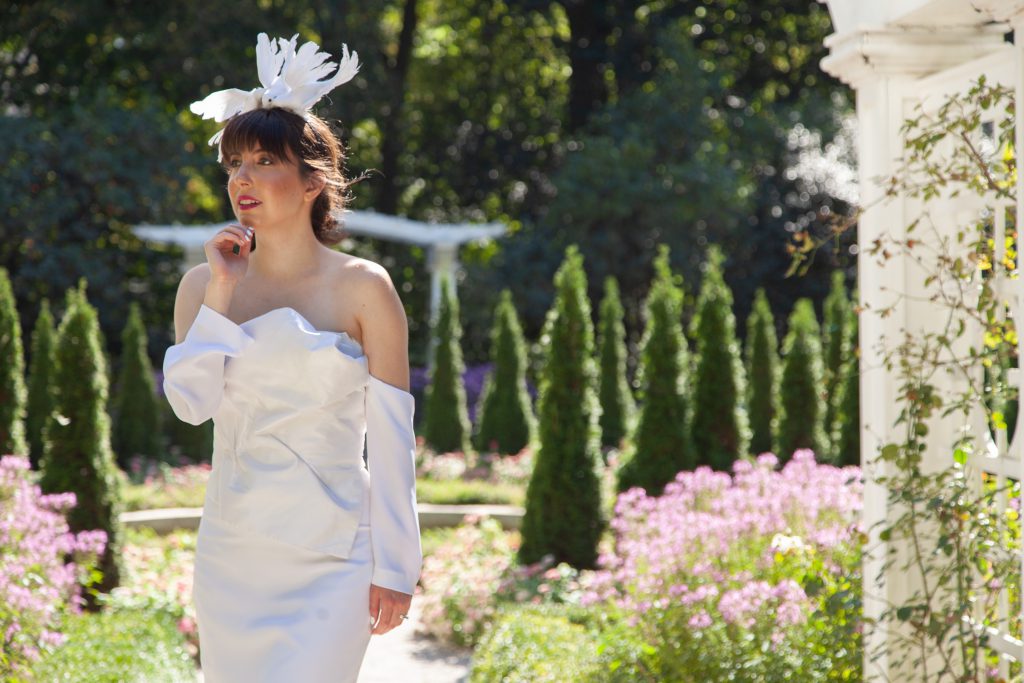 Did you attend Diner en Blanc this year? What was your favorite moment? Share in the comments!