I'll admit it: At first, I was intimidated by Niloo Paydar. To be clear, not by Niloo herself. She's about my height, with a warm disposition and wonderful sense of humor. It was her figurative stature, formed in my mind from months of hearing her name dropped in conversations with other members of Newfields' Fashion Arts Society, that intimidated me before I had even met her. Her wealth of knowledge about 20th century designers – ranging from those with local connections like Blass and Halston to ones who exemplified global innovation like Miyake and Yamamoto – was enough to make me feel like a phony fashionista.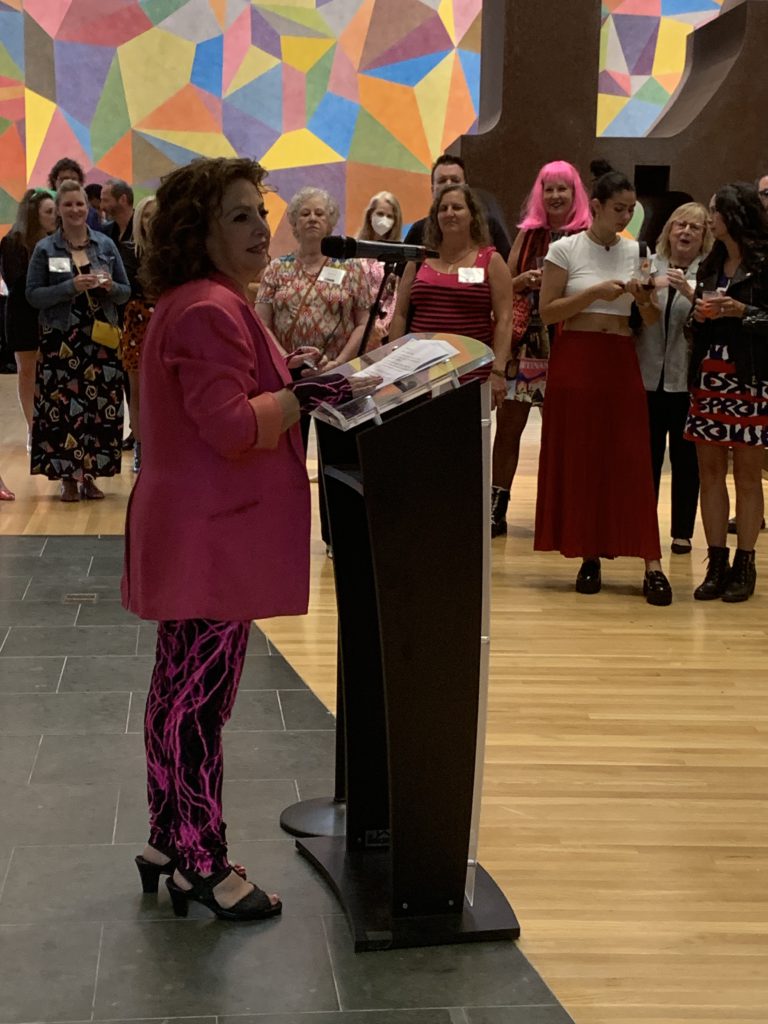 Even if you don't personally know Niloo, her legacy is clear from the textile collections staged at Newfields/Indianapolis Museum of Art over the past three decades. She's been the head curator behind more than 30 exhibits, from whimsical Bes-Ben hats to gorgeous Moroccan rugs. Her most recent success: the acquisition of thousands of pieces of memorabilia from the family of Indiana-raised designer Stephen Sprouse, including fashion sketches from when he was a teenager, Polaroids of him and some recognizable friends (why hello, Debbie Harry) and numerous outfits. These items could easily have been donated to FIT or another bigger city museum, but Niloo helped ensure the late designer's archives would be treasured and shown much closer to home.
See my recap of the "Rock | Art | Fashion" exhibit opening to glimpse a few highlights from the acquisition.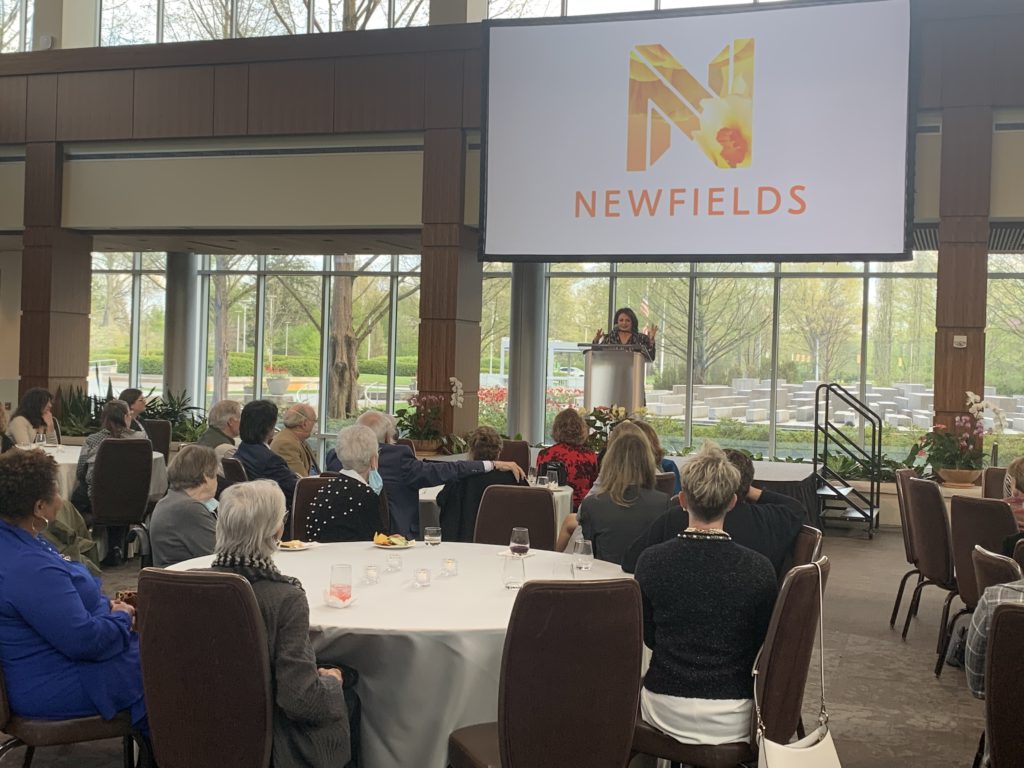 Last month, Newfields hosted a farewell party in honor of Niloo and her 36 years as curator of textile and fashion arts ahead of her move to the East Coast. As you could probably imagine, it was an emotional night in the museum's Deer Pavilion, full of heartfelt testimonials and parting gifts, including an oh-so-appropriate handbag from Stephen Sprouse's 2001 collaboration with Louis Vuitton (the opening of which earned an adorable onstage gasp from Niloo and audible remarks of awe from the audience). It was also an unofficial reunion for members of the former Fashion Arts Society as we reminisced on fan-favorite events like the annual Hats Off luncheon, group trips (like that time we traveled to Denver to see the Dior retrospective), speaker panels and exhibit-opening celebrations.
In fact, it was one of those celebrations — the 2019 "Matsuri" gala for the opening of an exhibit honoring Rei Kawakubo, Issey Miyake and Yohji Yamamoto — that helped me get over my initial intimidation. One evening after a gala planning meeting, as other members of the committee packed up for home, Niloo engaged me in conversation, asking me what I was wearing to the gala. Suddenly we were excitedly looking at photos on our phones and sharing outfit ideas, and in that moment she was no longer Niloo the acclaimed curator. We were just two girls at heart who love fashion.
Best of luck out East, Niloo! And thank you for everything you've done for Newfields and Indiana.