It's hard to believe that after months of conference calls, meetings, research and planning, the Japanese fashion gala at Newfields is in the past. Like a wedding, it was glamorous and fun — and over in a flash, it seems. Thankfully, that's what photos are for, and luckily for you, I'm a fan of photo recaps.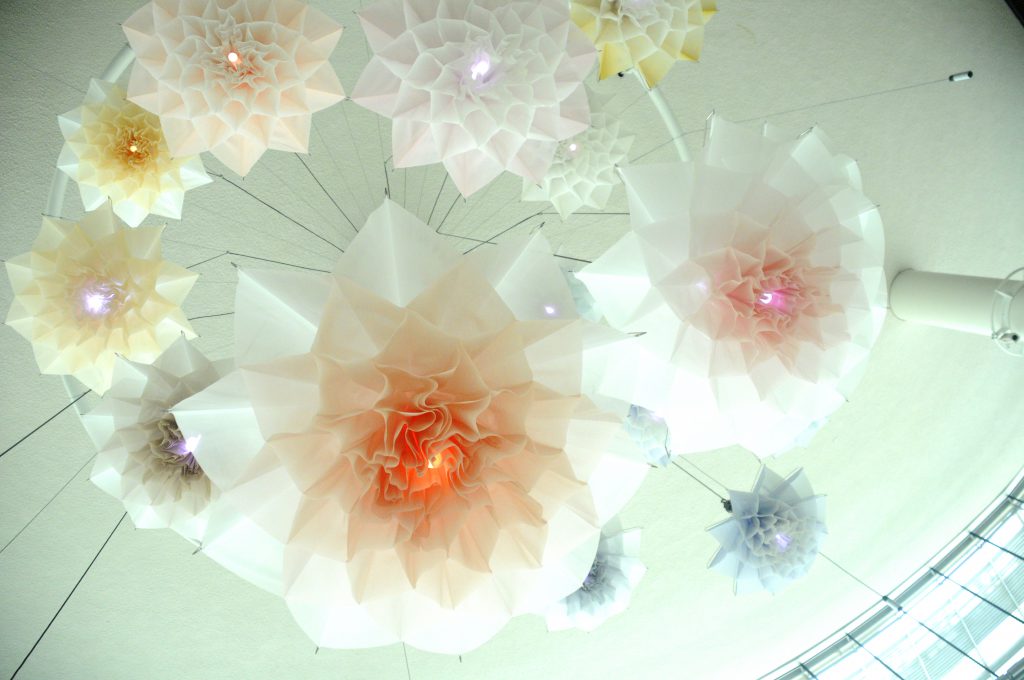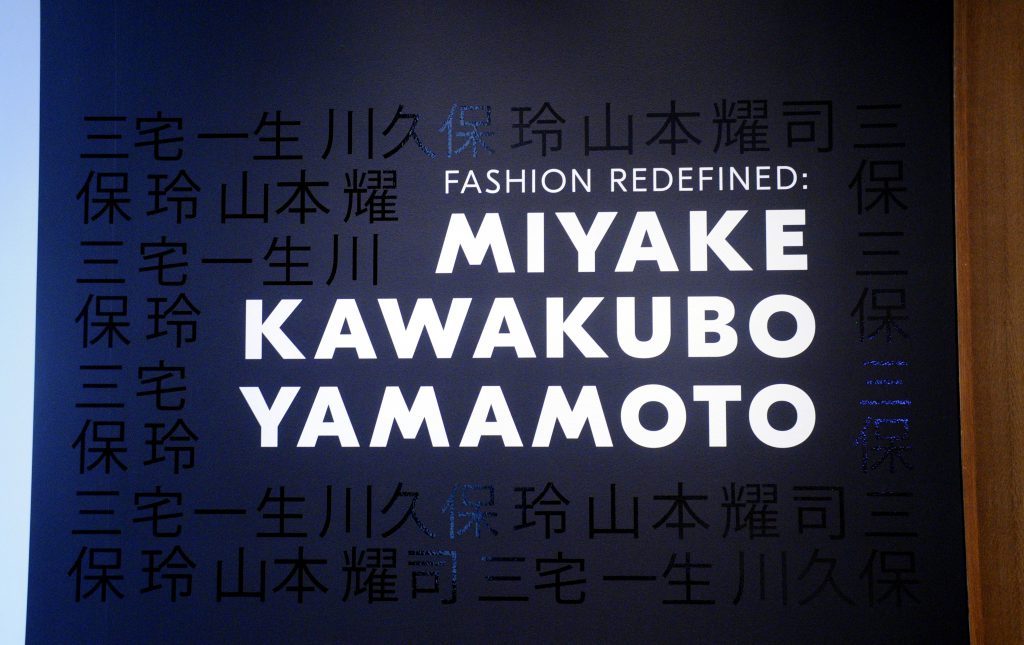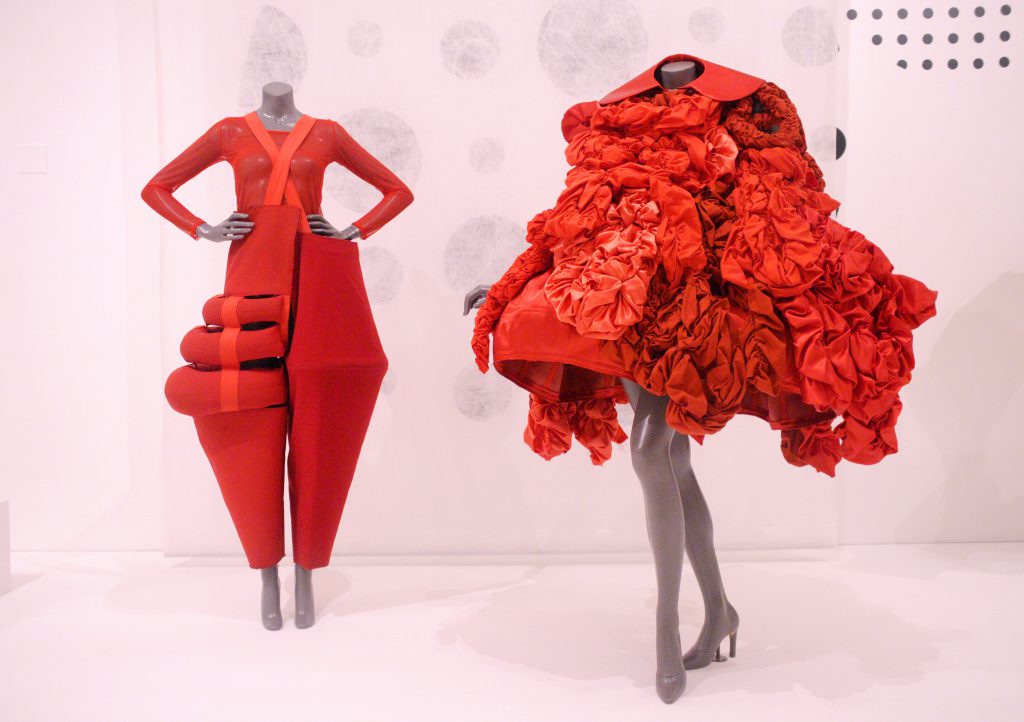 Passing under the lobby's newest installation, "Meadow" — dangling origami-style pastel flowers that gracefully fold in and "rebloom" — about 100 gala attendees showed up in their finest. Some were inspired by traditional Japan, wearing hand-embroidered kimono with obi, and others pulled contemporary styles straight from recent Japanese runways. I found inspiration from a little of both, as you'll see at the end of this post. See the official red-carpet photos.
Taiko drummers, origami demonstrations, sushi cakes that fit in the palm of my hand, sake toasts, a red carpet… The celebration, named "Matsuri" after the Japanese word for festival, was in honor of Newfields' newest exhibit, "Fashion Redefined: Miyake, Kawakubo, Yamamoto" and held in collaboration with the museum's Fashion Arts Society. (In all transparency, I'm a member of FAS and was on the planning committee for this gala.) The exhibit highlights an '80s fashion movement from three legendary Japanese designers — Issey Miyake, Rei Kawakubo (creator of Comme des Garcons) and Yohji Yamamoto — who influenced Parisian fashions and introduced a wave of couture that emphasized a different female silhouette, one more architectural and often with fuller layers and asymmetry.
A few of my favorite pieces from the exhibit: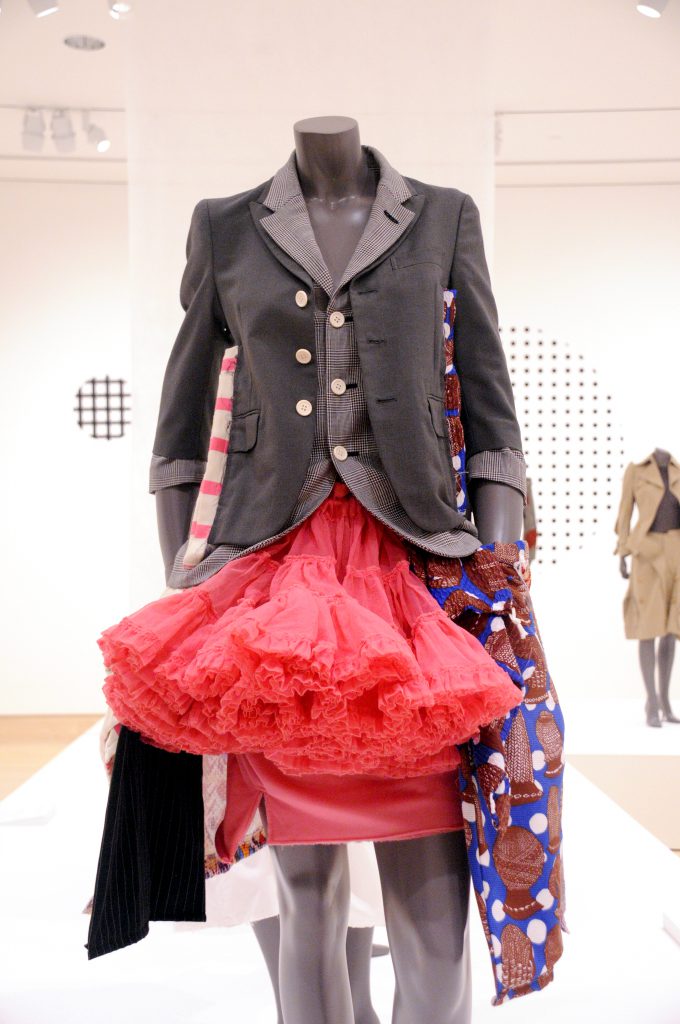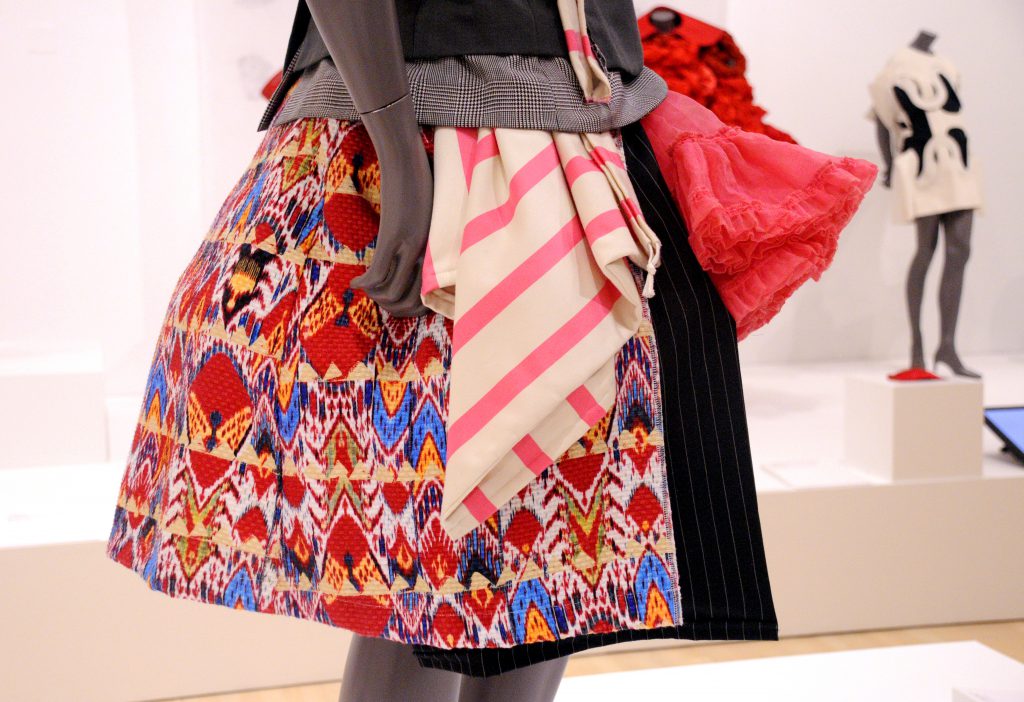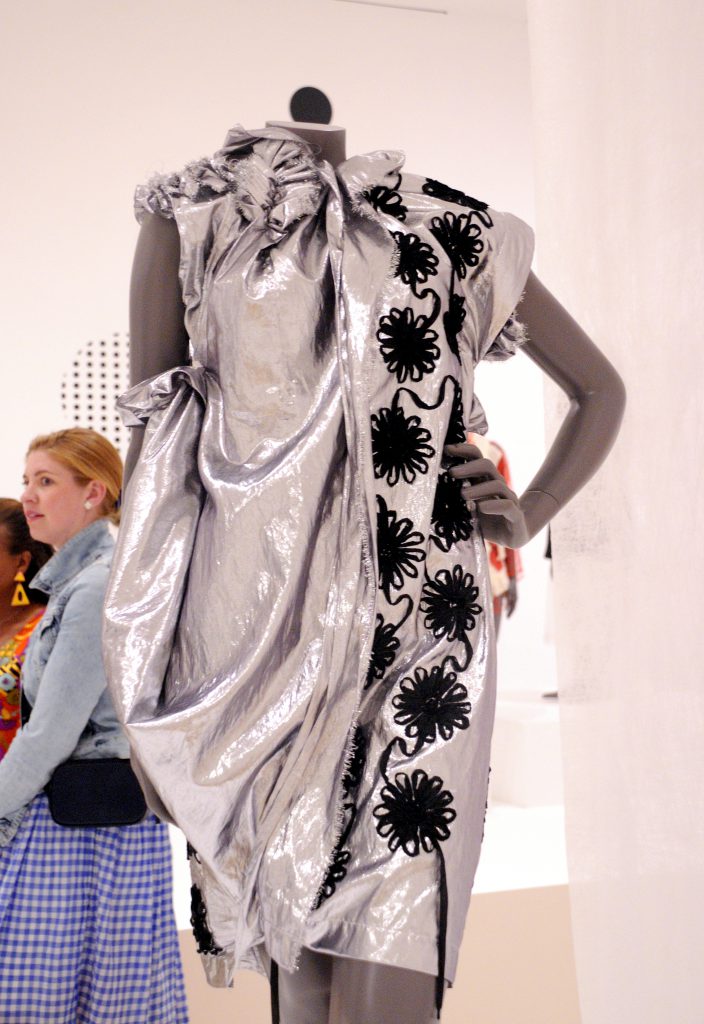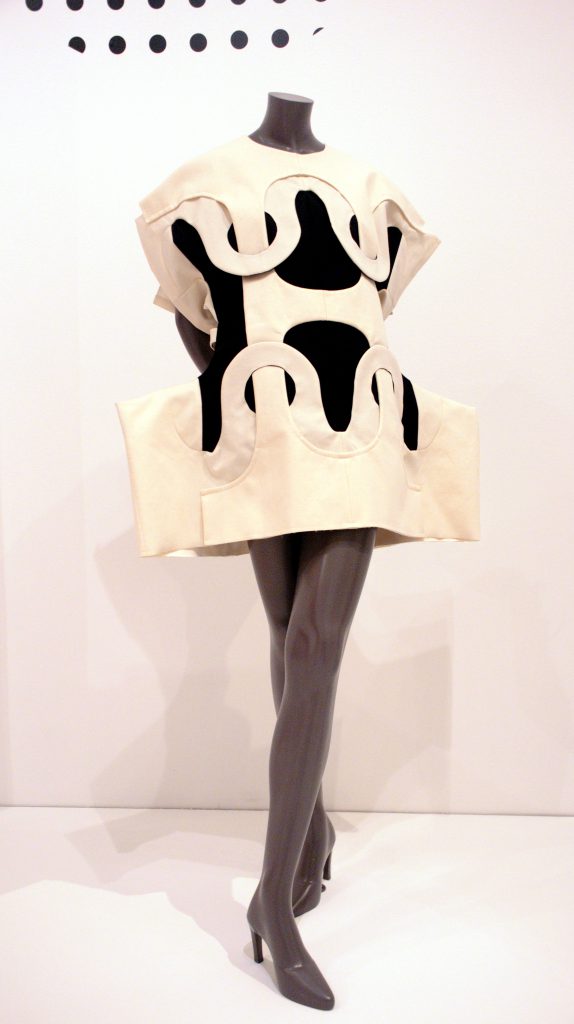 Let's be honest: As much as I would've loved to walk the gala red carpet in an amazing Miyake or Comme des Garcons, my budget just doesn't allow it. So I searched for inspiration among my other favorite Japanese designers, some of whom learned under the brilliant minds of those featured in the exhibit. Designers like the colorful Tsumori Chisato, the elegant Tadashi Shoji and the one I ended up choosing: Hanae Mori.
Thanks to a fellow gala planning committee member who, after stumbling upon this delicate silk-and-metallic-gold Hanae Mori wedding dress from the '80s (yes, complete with the original shoulderpads!) with silk-tie waist, button-down back and draping on the sleeves, immediately thought of me and texted the shopping link. Heart-eye emojis for days with this vintage piece, guys.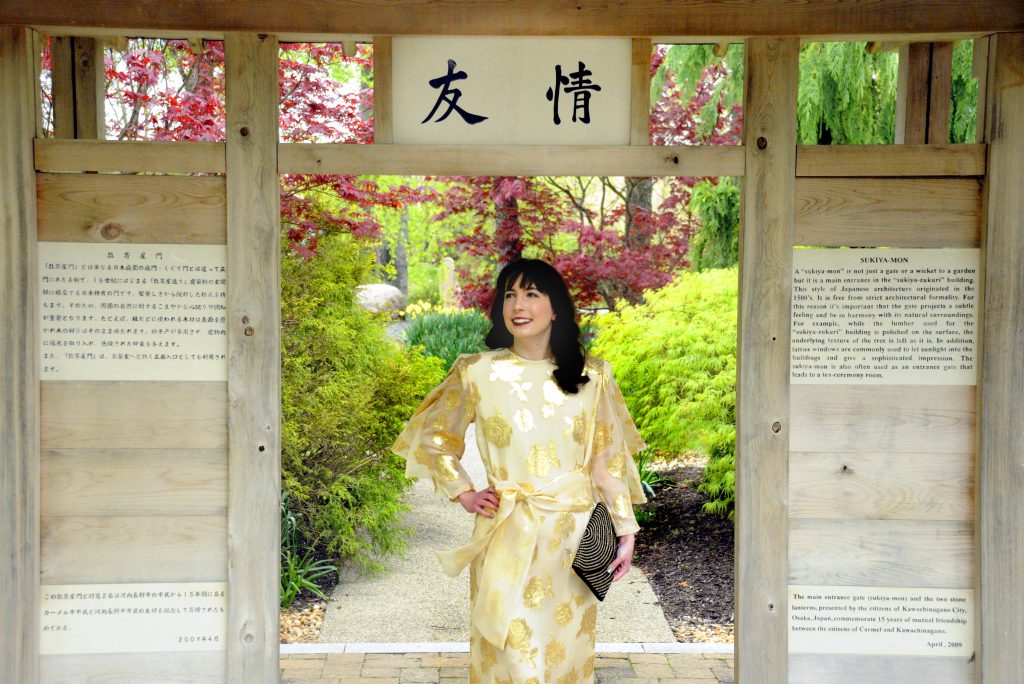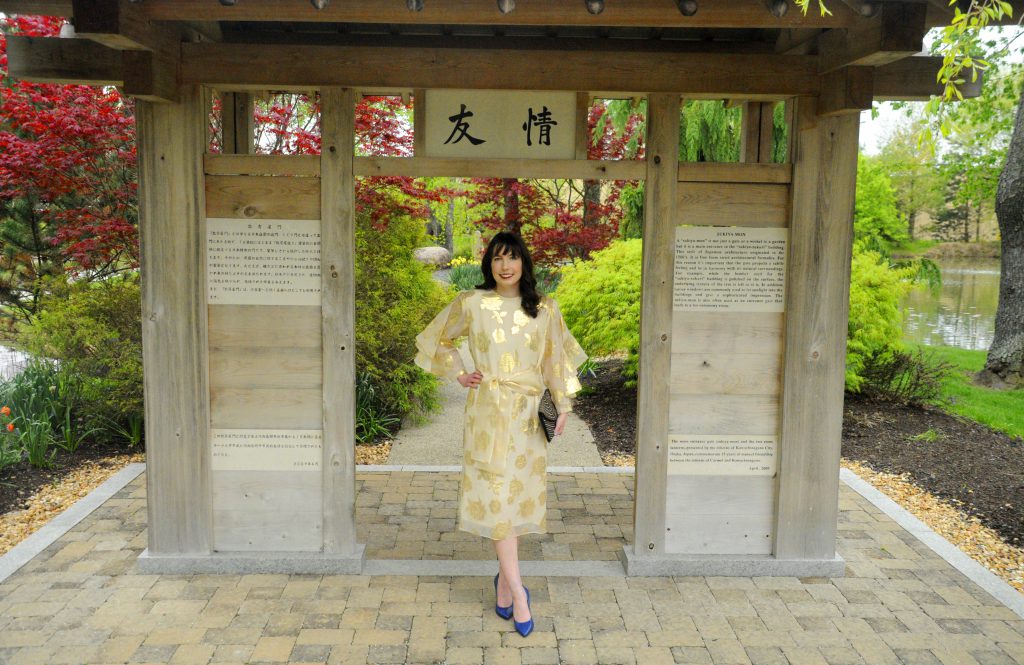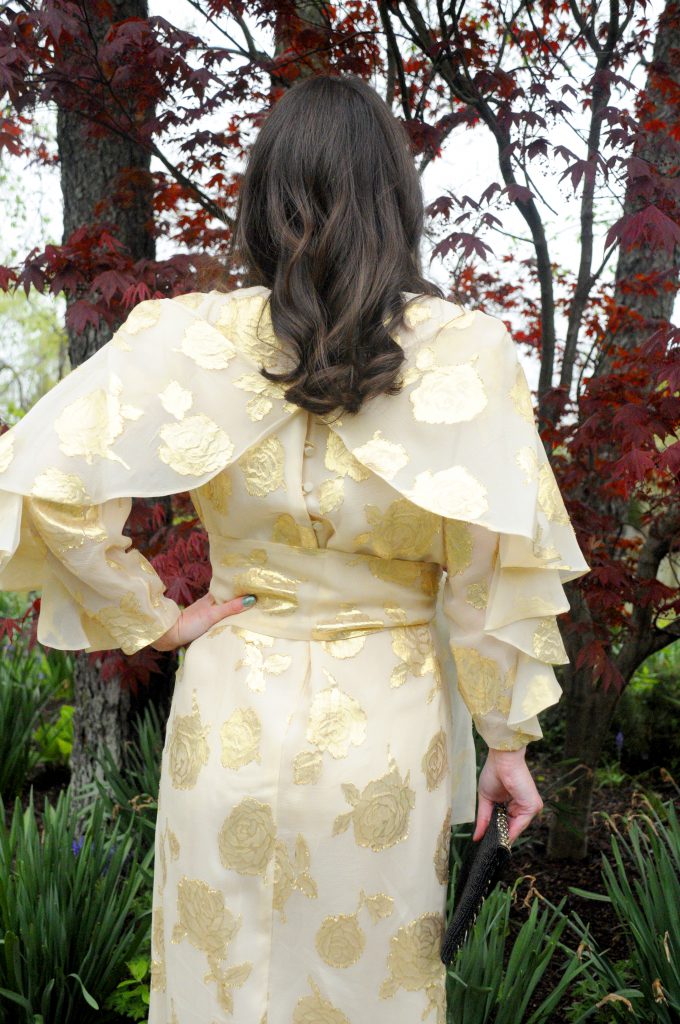 Trivia question: Where am I in these photos? Hint: It's in Central Indiana.
If you guessed the Kawachinagano Japanese gardens in Carmel, ding ding ding! (Sorry, I don't have any cool prizes, but you get the satisfaction of being right.) Tucked away between the Monon and Carmel's City Hall, it was the perfect spot for pre-gala outfit photos — especially because last month Carmel was commemorating 25 years of sister-city camaraderie with the park's namesake, the city of Kawachinagano in Osaka. Fun fact: The two kanji characters written on the gate above my head say "Yuu-jyou," which means "friendship."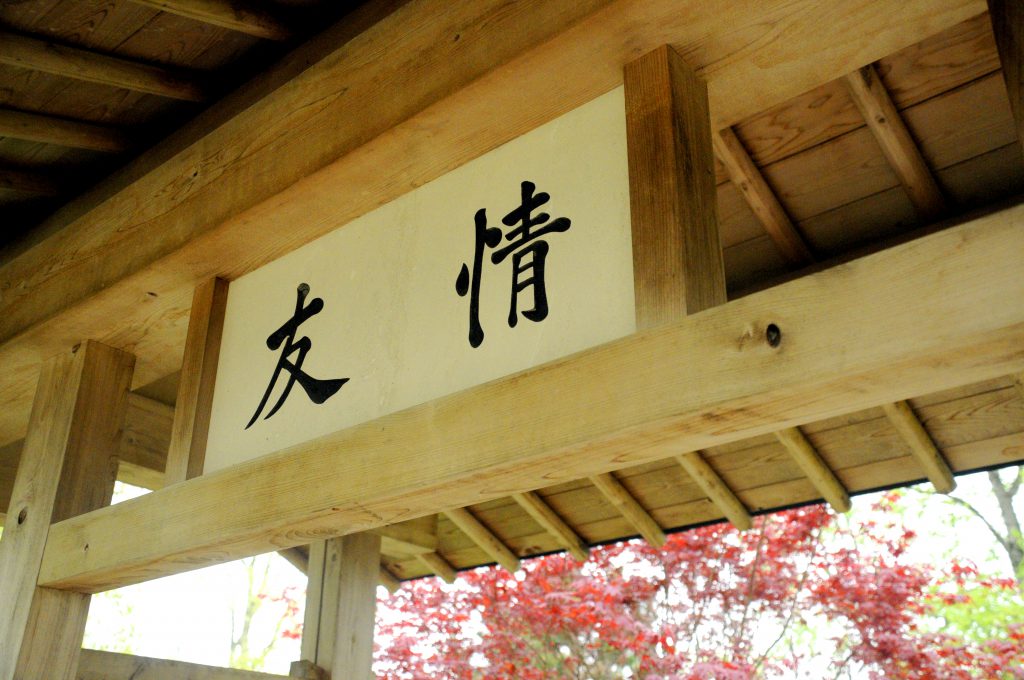 Thanks to Newfields and its Fashion Arts Society for inviting me to be on the planning committee for Matsuri, and letting me geek out about two of my passions!