What happens when you combine bold streetwear with contemporary line art? The answer: the KOMÄFI x Tara Magan Art collaboration. Here are a few of my snaps from the collaboration's pop-up launch at the Re:Public space on East 10th Street.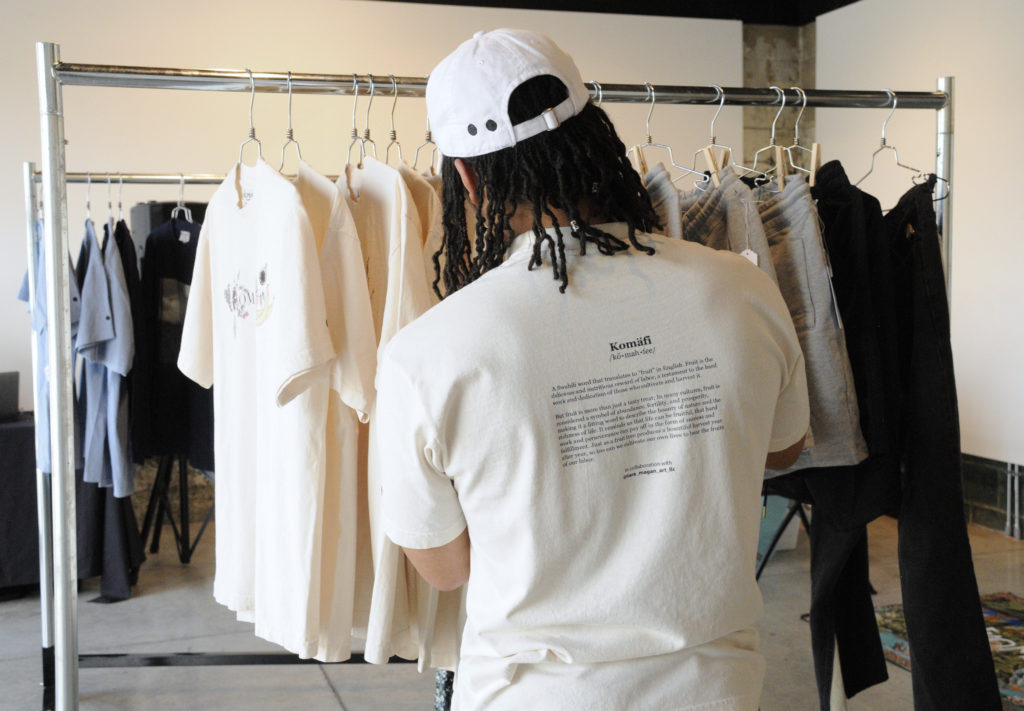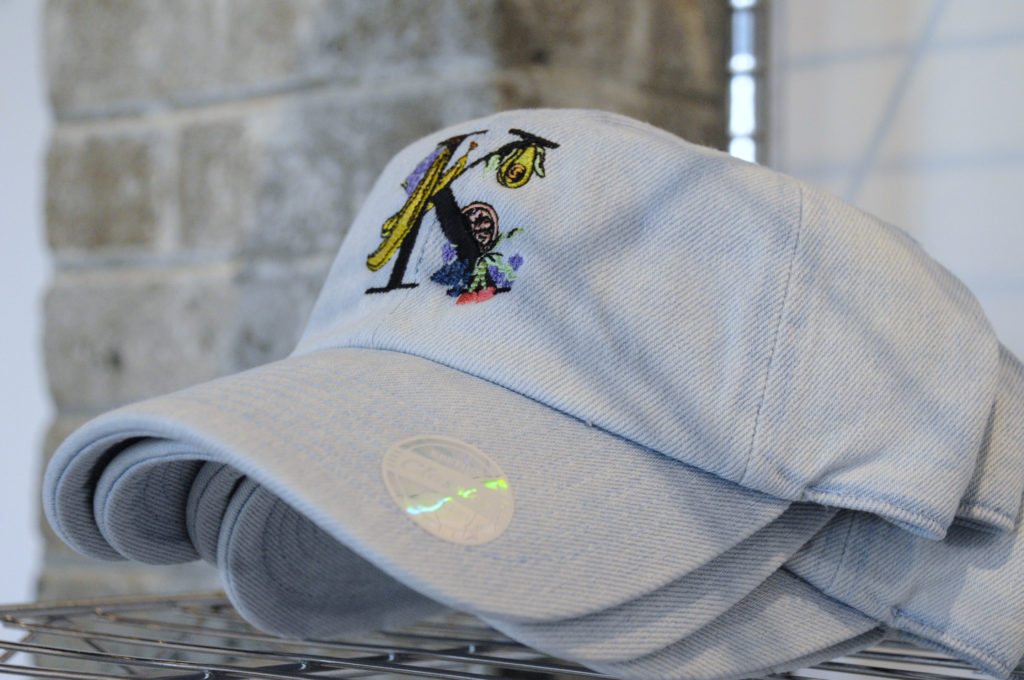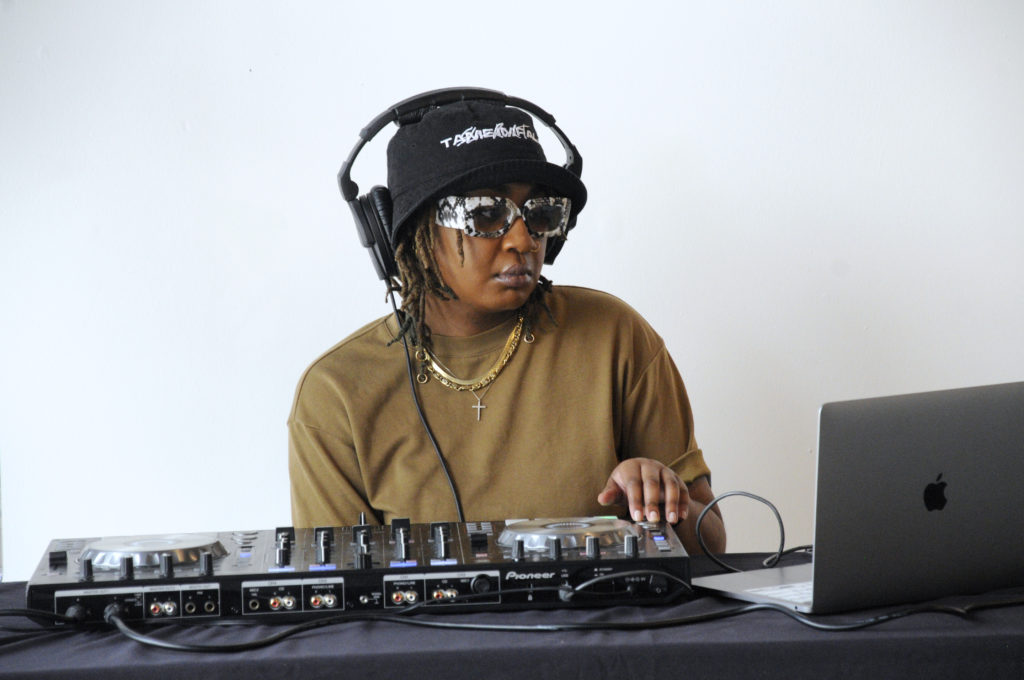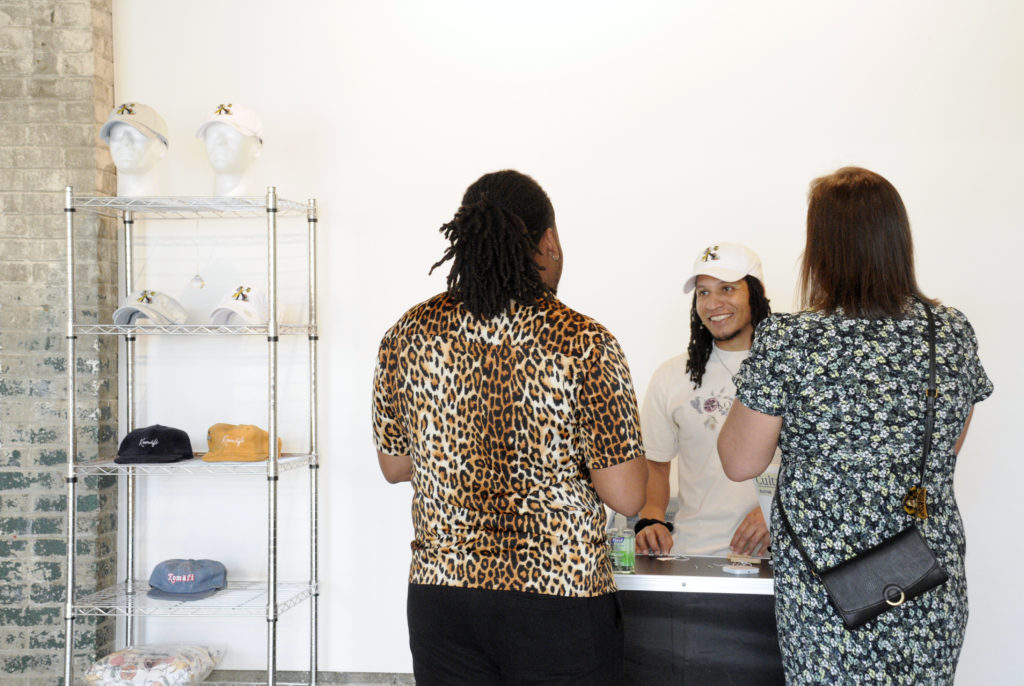 One of the best things about intimate pop-ups like these: It's a who's who of the local creative scene, with visitors like The Eighteen Art Collective's Kyng Rhodes, whose vibrant large-scale paintings have graced the walls of Newfields and Gainbridge Fieldhouse. Not gonna lie, I felt justified in my fashion taste when Kyng, sharply dressed in a fabulous leopard-print button-up, bought the same KOMÄFI x TMA hat I did. (Pale blue for the win, in case you're curious.)
KOMÄFI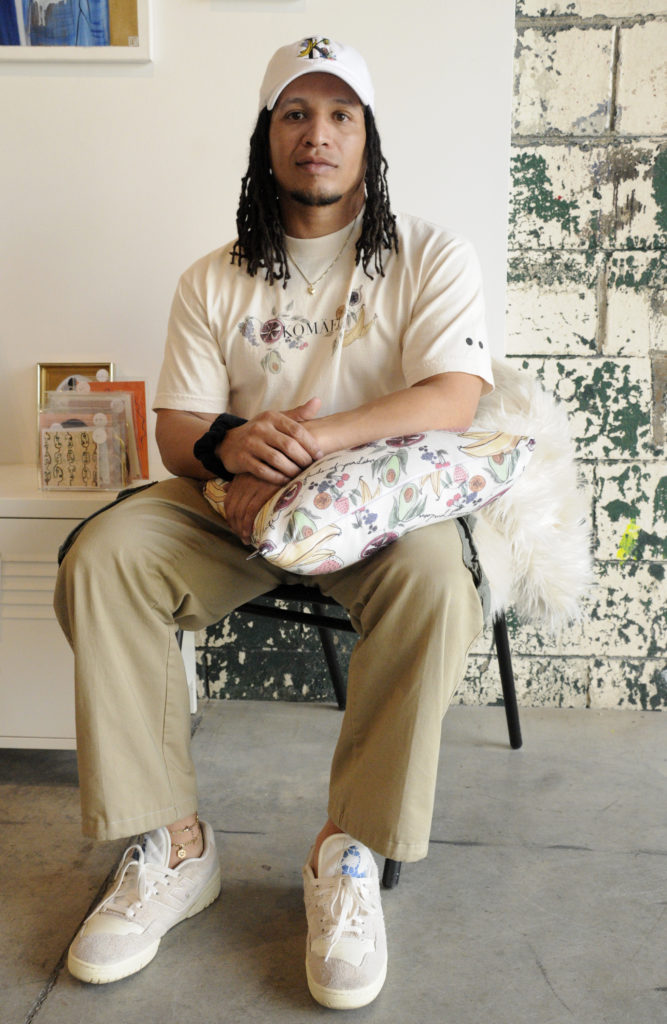 I first met Cahmelan Porter, the founder of local clothing company KOMÄFI, years ago at Pattern's Street Expo at the Circle City Industrial Complex. In the time since, Cahmelan's grown his brand, showcasing a collection during Indiana Fashion Week in 2021. His signature: small-batch streetwear items like T-shirts and jackets, tags all hand-numbered.
Cahmelan and Tara's collaboration was two years in the making: Originally planned as a tribute to barrier-breaking bicycle champion Marshall "Major" Taylor in 2021, preceding the unveiling of his larger-than-life mural and the 2022 exhibit about him at the Indiana State Museum, a discovery led Cahmelan to pivot. When he started his brand, KOMÄFI was a name he created, a word that ideally would have no preconceived notions or associations. When he learned "komafi" is the Swahili word for "fruit," he felt compelled to follow this new idea of living fruitfully.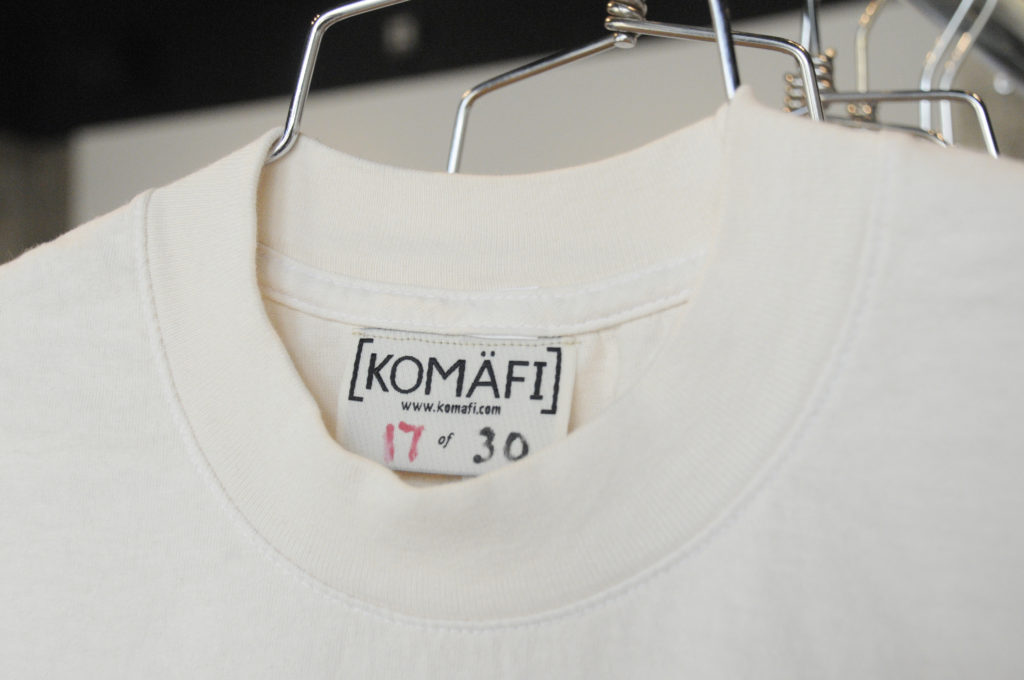 TARA MAGAN ART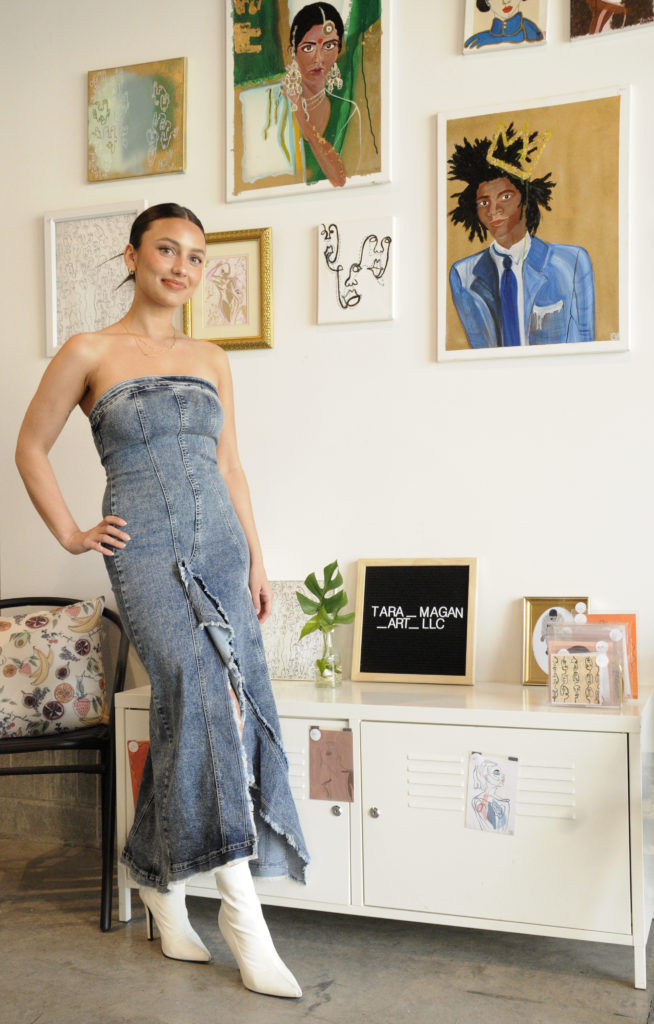 Tara Nastoff's whimsical line drawings of bananas, pomegranates and cherries bring to life Cahmelan's concept of fruitful living on not only the previously mentioned ballcaps but also pillows and T-shirts, the latter of which are produced in South Central Los Angeles.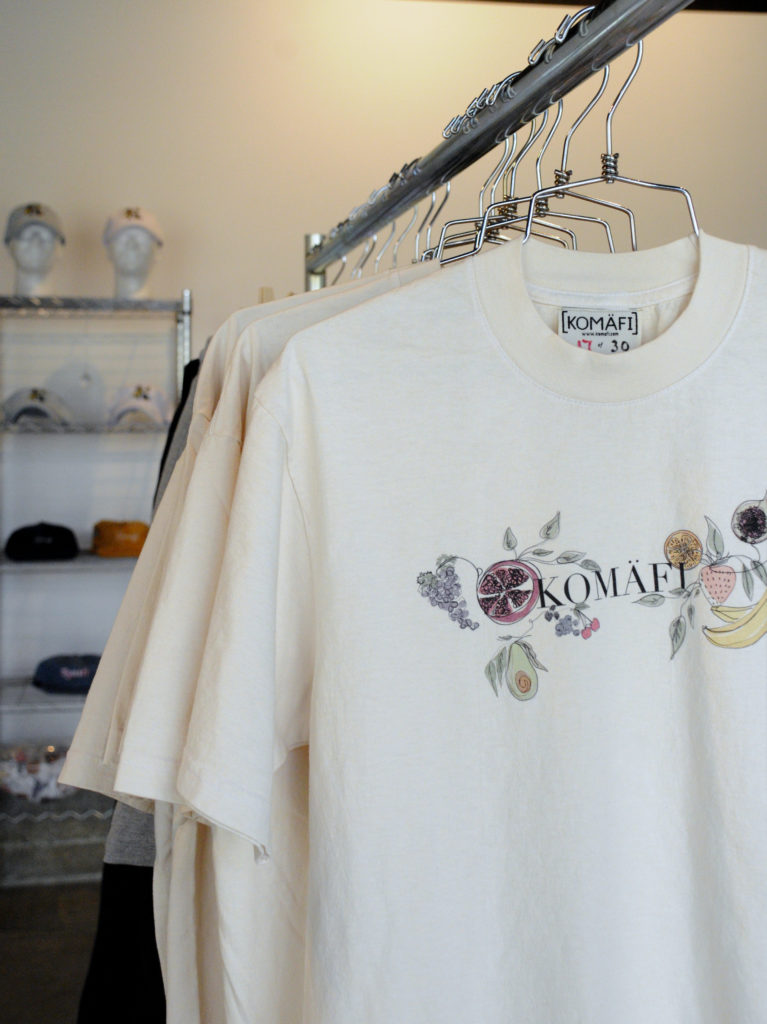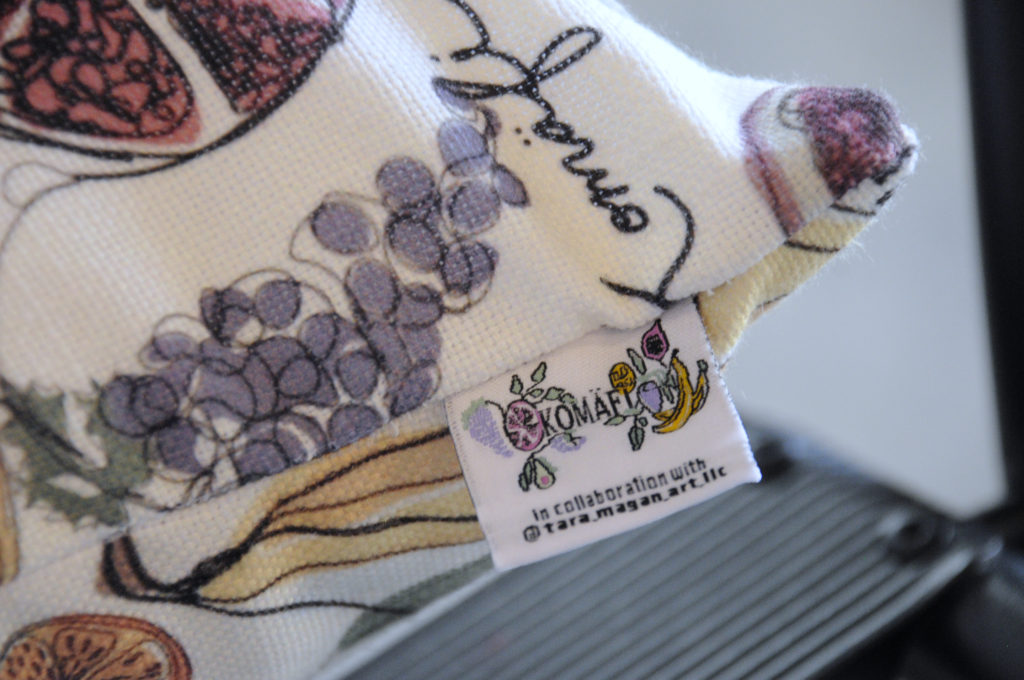 A lot of my graphics are hard lines and very sharp. Tara has softness and elegance in her work, so it was a perfect match.

Cahmelan Porter, founder of KOMÄFI
The final KOMÄFI x TMA collaboration might not have been the tribute to Major Taylor they had originally planned, but the spirit of the bicycling champ still had its place alongside gilded portraits and feminine line art in Tara's gallery space.