If you're visiting Leila Breton's SoBro studio, it's a safe bet that she'll be jamming to her favorite soundtracks while she's sewing, measuring and cutting fabric. Music and theatre were her first loves, after all, and her connection to the costume shop where she worked in college.
The designer behind Indy's Curvy Custom Bride didn't set out to work in fashion. It was Leila's dream to become an actor, but when she turned 30, on a whim she decided to buy a sewing machine and teach herself to really sew. After creating a last-minute Victorian steampunk costume for the 2010 San Diego Comic Con, "it was amazing how soon people wanted me to make corsets for them — and they would pay for them," she says.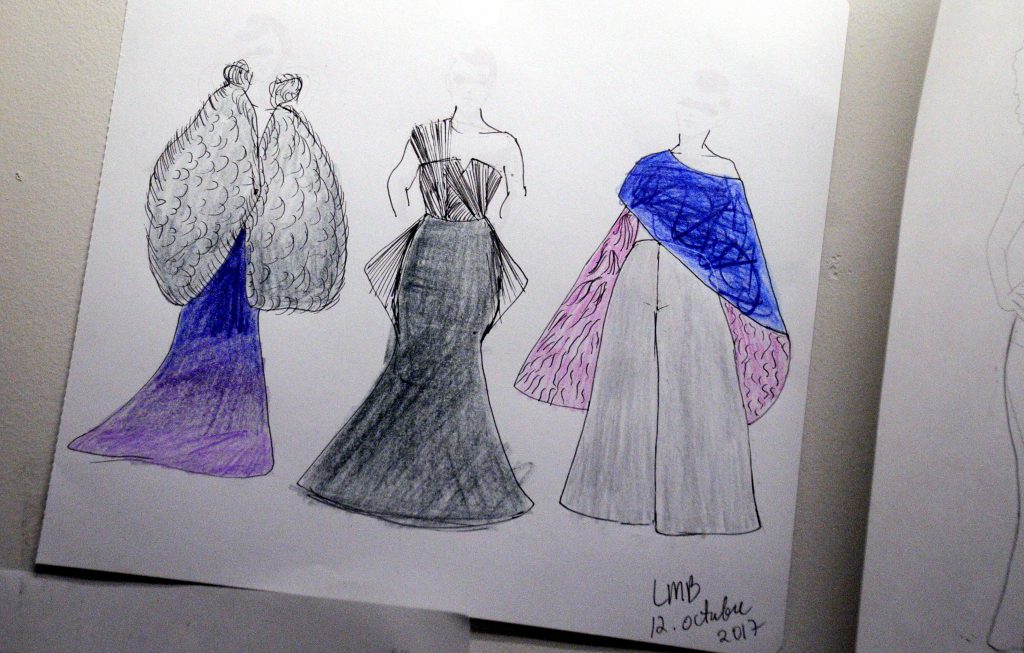 And so Leila founded her business, previously called the Three Dresses Project, and began creating formal gowns that were often described as "Greek goddess meets runway model." Her niche: custom wedding dresses and alterations to help brides feel their best. But soon it blossomed into something more.
"Yeah, I make clothes, but I think my calling is people." Leila holds up the ocean-blue mermaid gown with a bejeweled waist she had just finished altering only moments before I walked in. "The woman who will wear this dress, who is 4-foot-11, will think, 'I fit in this world.' The psychological aspect of this draws me in more than even the fashion part of it."
As a petite fashionista myself, I totally get it. No matter who you are, your body will never be so-called "perfect," and there's a good chance that whatever you buy off the rack will need some tailoring to not emphasize it. (True story: I spent more money on adjustments to my wedding reception dress than the dress itself. Being small-boned can be costly.)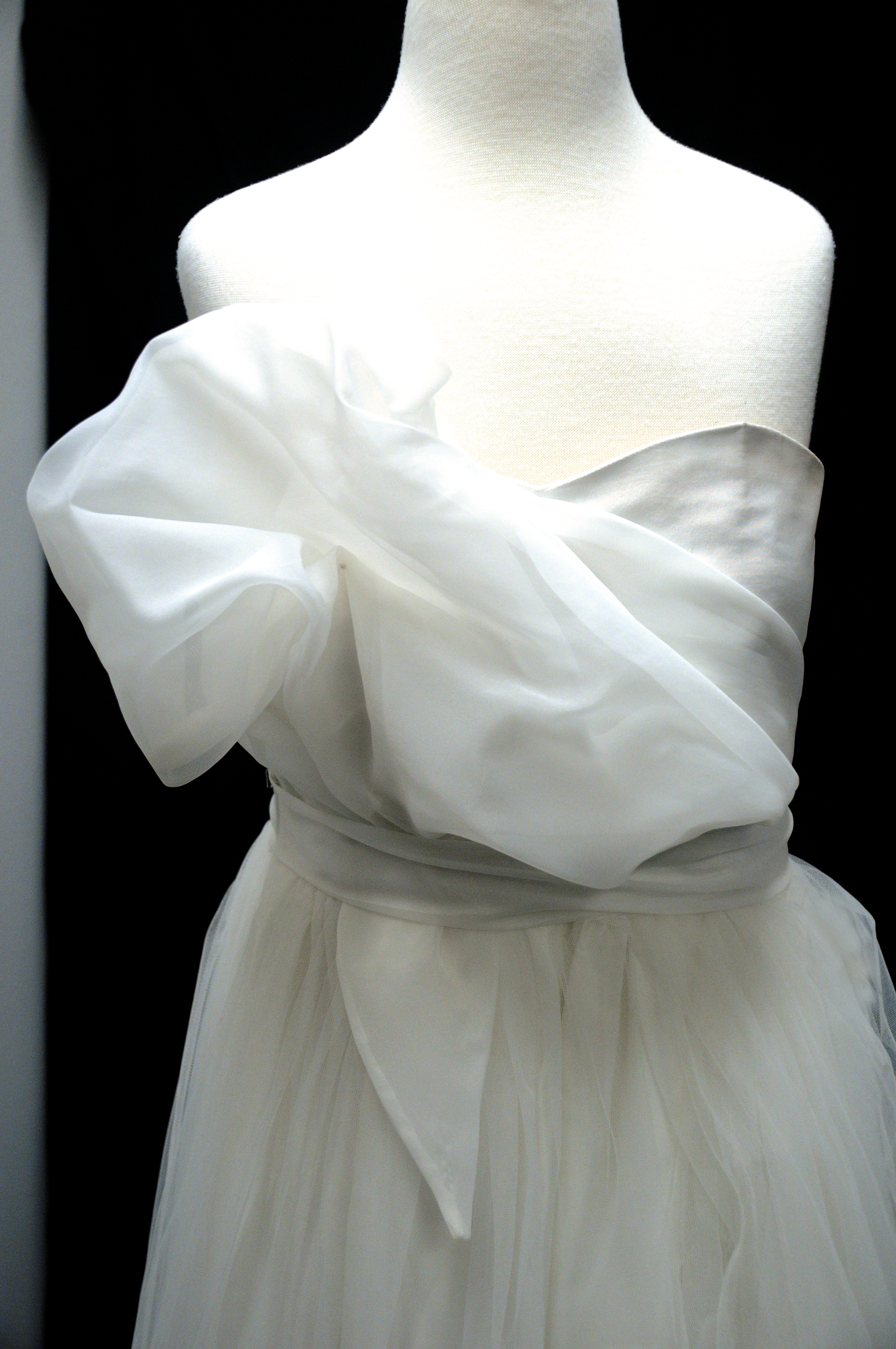 With all the small tasks (and often big price tags) on brides' minds, Leila hopes to ease a bit of the burden.
"Brides come in so stressed, and their appointments become more like sessions in a holding space. It's easier to talk to strangers who don't have all the baggage. I can tell if something's different about them: how they're holding their breath, how their eyes move."
That's how Leila comes to learn more about the worries her brides carry: a mother diagnosed with cancer, friends who won't be able to make the wedding, fears for the future. One of her clients living with a terminal illness had been told she had 15 months to live. At a bridal session with Leila, she told the designer she "couldn't go yet" because she wanted to experience her wedding day. And Leila gently reassured her: "You ARE getting your wedding."
"Nothing in the world is more precious than your life," she says. "My mind jumps from the mechanics of what I do to the people for whom I do it."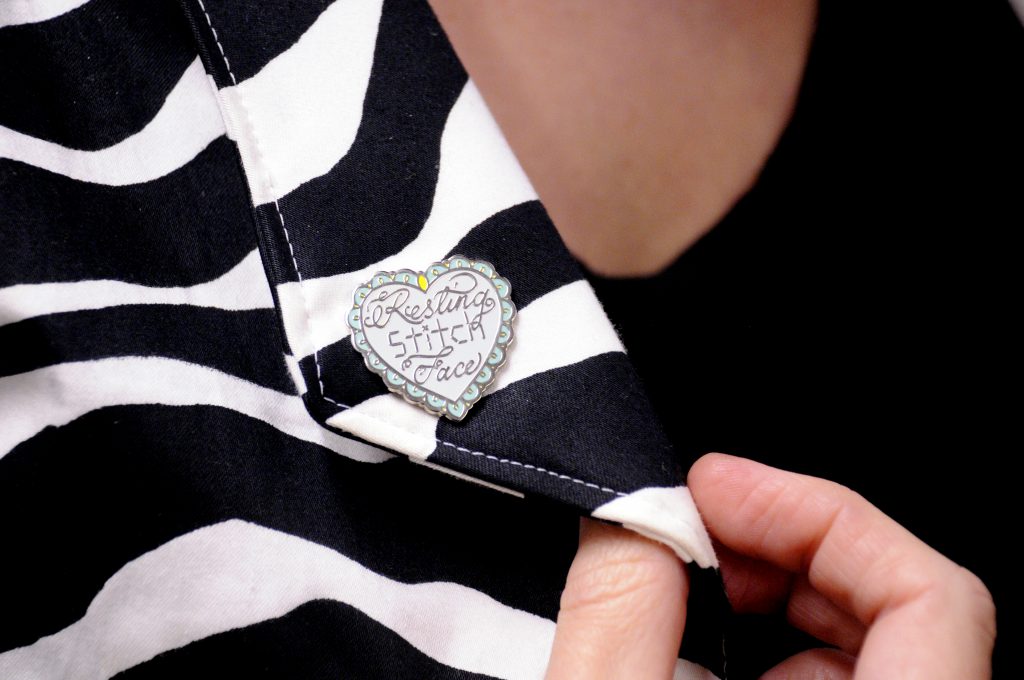 Leila shows me some of her current commissions, including a Tim Burton-esque wedding dress of dark gray silk charmeuse with a train of black chiffon, and photos of previous designs, like a vow renewal gown made from the bride's original wedding dress and a silk gown for an artist's showcase opening — which Leila sewed and the artist hand-painted.
As we look through her pieces together, she acknowledges that this is a much different future than what she had imagined as a 20-something.
"If someone had asked me when I was younger, I definitely wouldn't think, 'Wow, I'm proud of this dress I made!' I would've thought, 'Oh, I guess I failed as an actor.'"
But her passion for musical theatre is still there, subtly: As Leila works in her studio, the tattoo of a sewing needle on her left hand peeks out from under her sleeve. The needle's single thread travels along her forearm, splitting into five threads that form a bar of music notes including a quarter rest — symbolic of how little rest she gets.

I make clothes, but I think my calling is people. The psychological aspect of this draws me in more than even the fashion part of it."

— Leila Breton, Curvy Custom Bride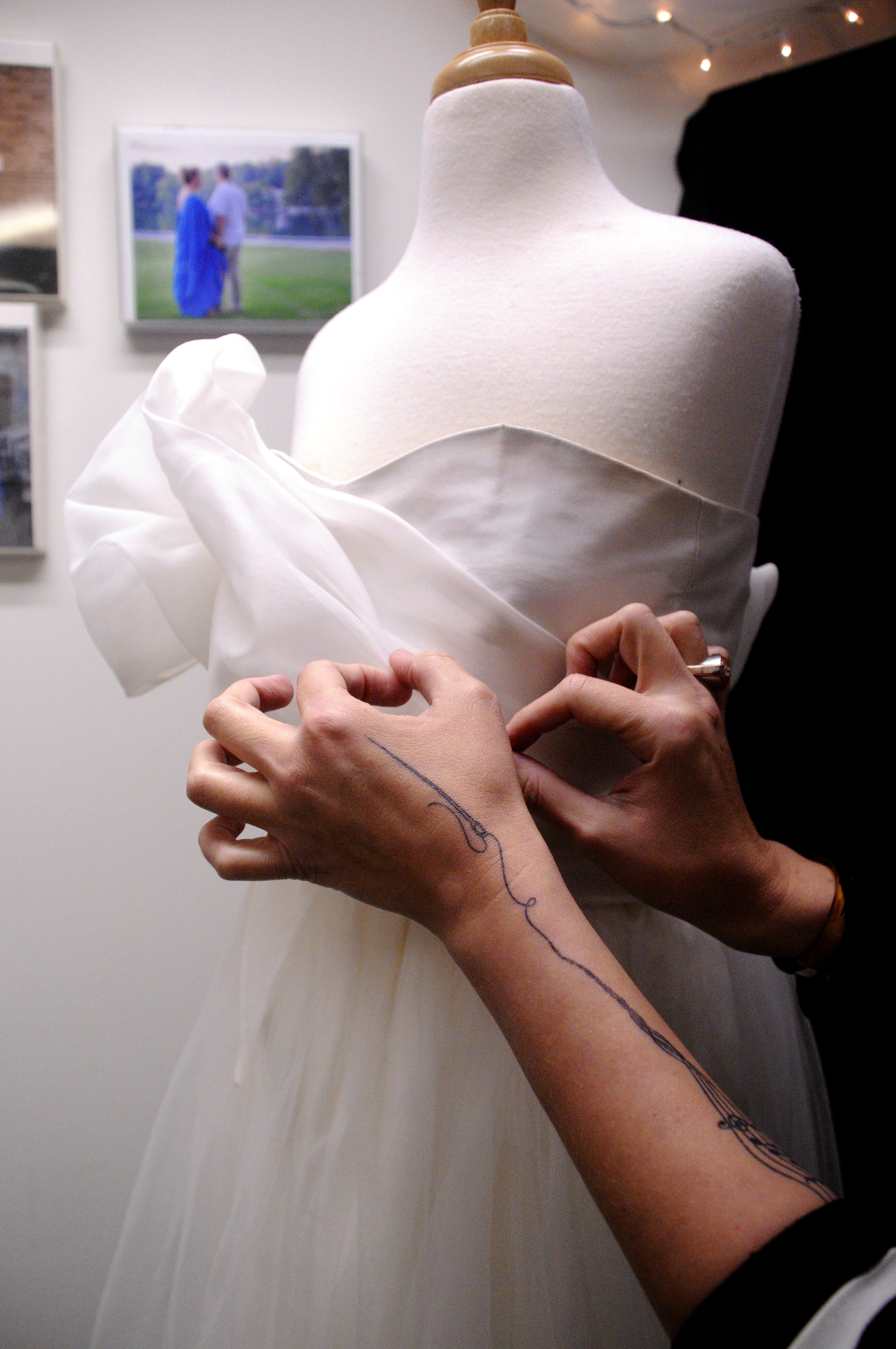 FOR MORE:
Leila Breton, Curvy Custom Bride
1111 E. 54th Street, Suite 138
curvycustombride.com