This is the story of a procrastinator. With the Stephen Sprouse exhibit opening coming up on my calendar, I knew I wanted to arrive in something vibrant, edgy, even a little playful. And just like with the "Matsuri" gala in 2019, I knew my budget required something Sprouse-esque rather than true Sprouse vintage. But here it was, only days from the opening celebration, and I had found nothing that fit both my vision and my bank account.
While in Washington, D.C. for work this weekend, I stumbled upon Mercedes Bien, a small vintage shop in the Adams Morgan neighborhood with a gorgeous curated collection: mid-century embroidered Ikat clutches next to silk caftans, vintage Chloe and Blass and Prada paired with striking and eclectic no-label pieces. That's where I saw this fully beaded, barely worn '80s French Collezioni dress hanging up on a side wall. Stars, swirls, geometric color-blocking — this dress' personality shined through even more intensely than its sequins.
I wish I could say the moral of this story is that sometimes procrastination's OK — but the real truth here is that supporting local businesses can happen anywhere, not just at home. What's been your favorite local-business find when you've been out of town?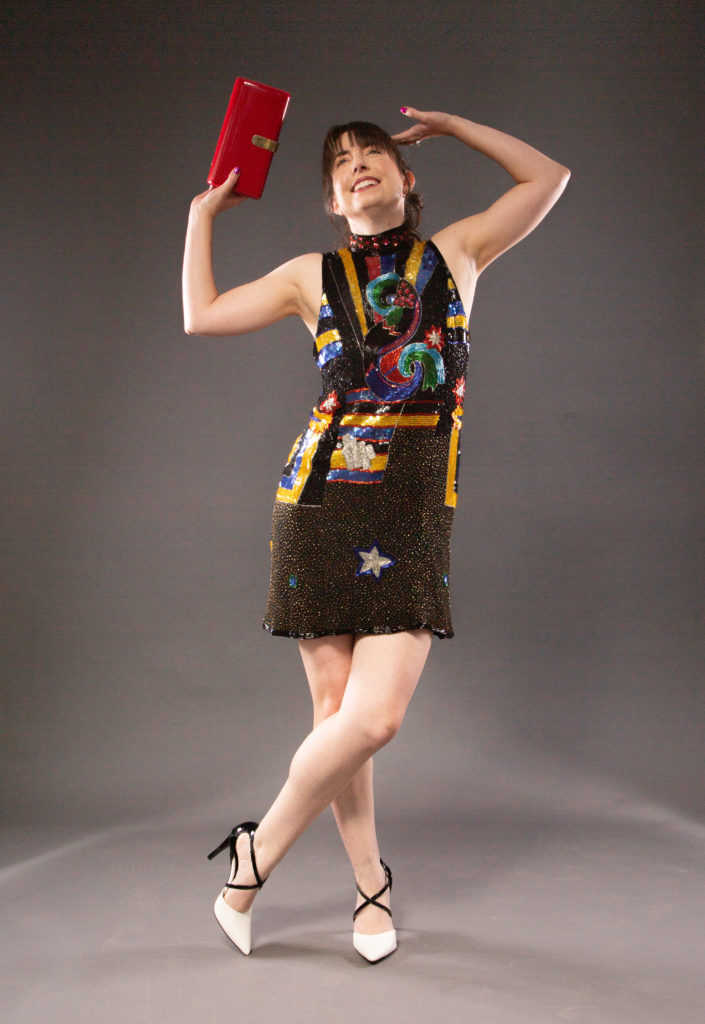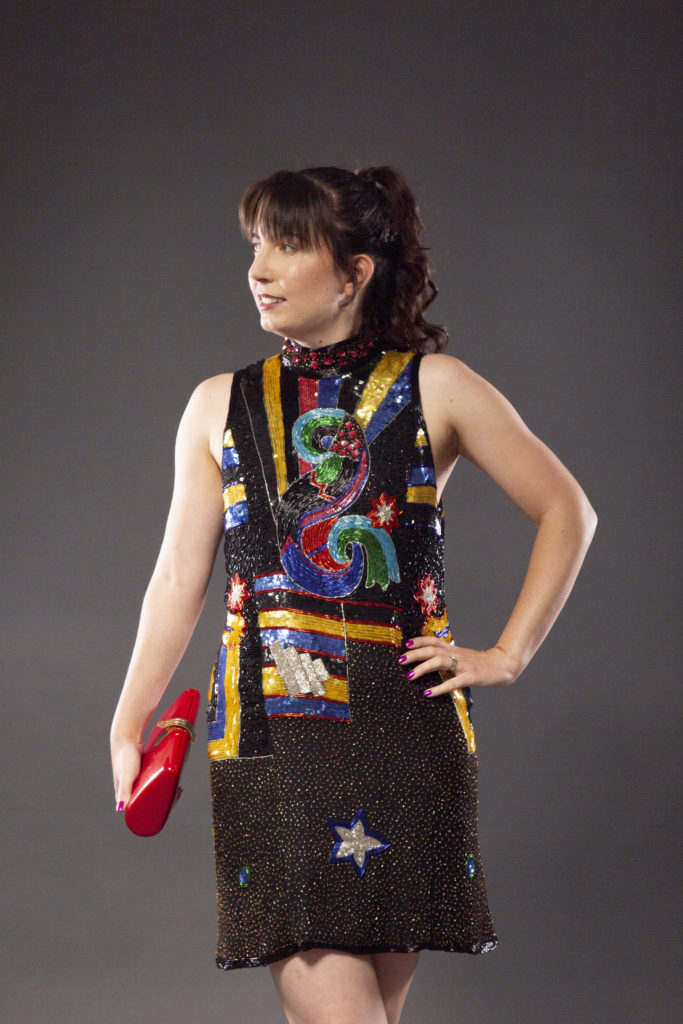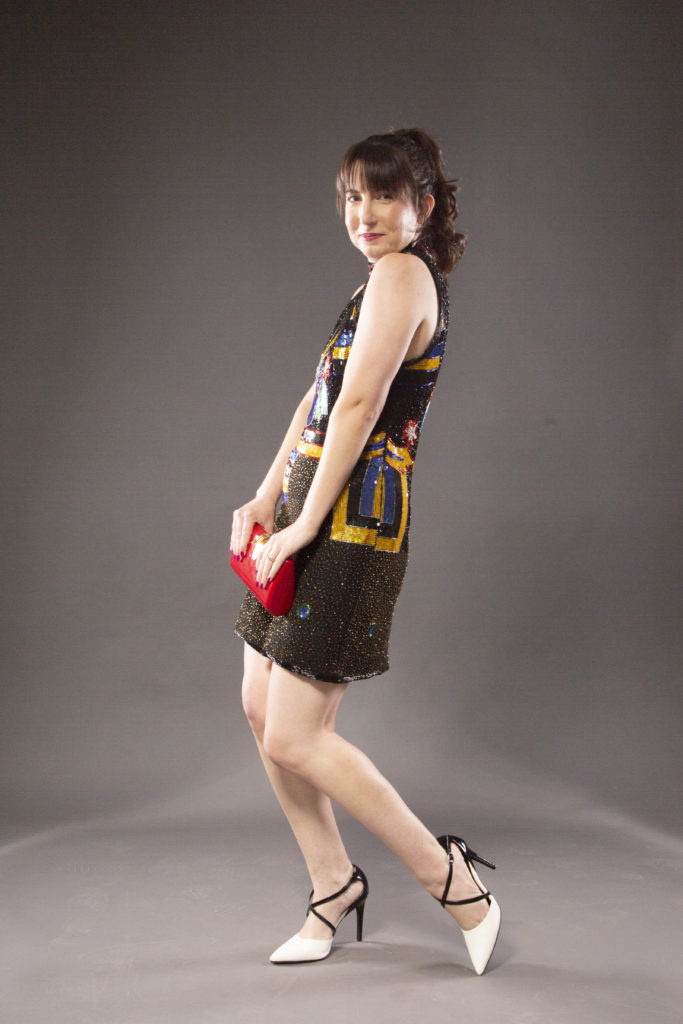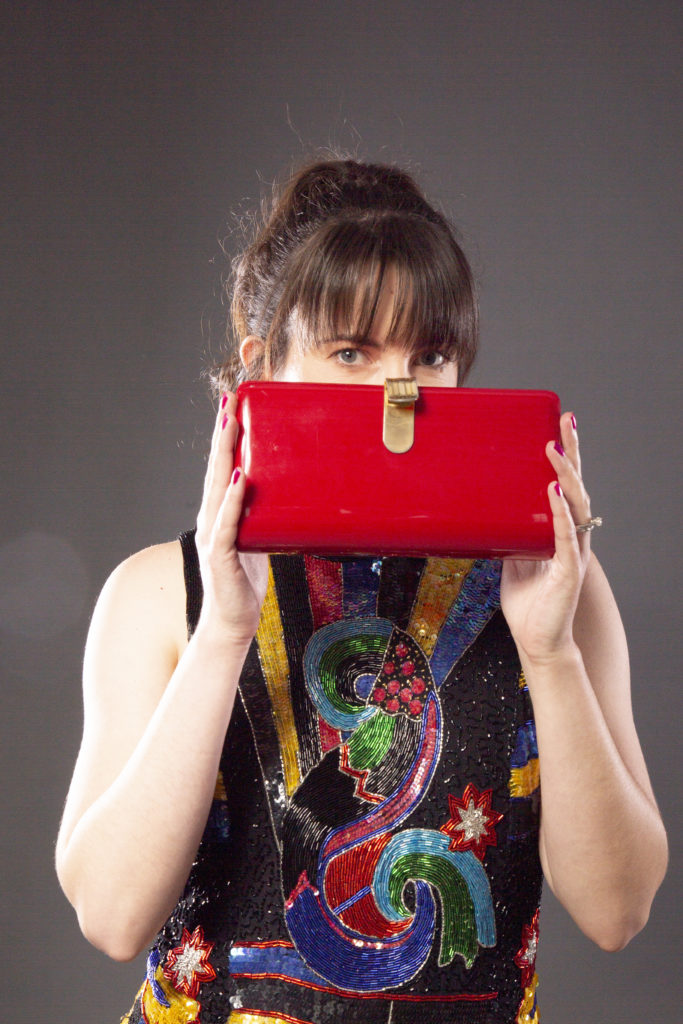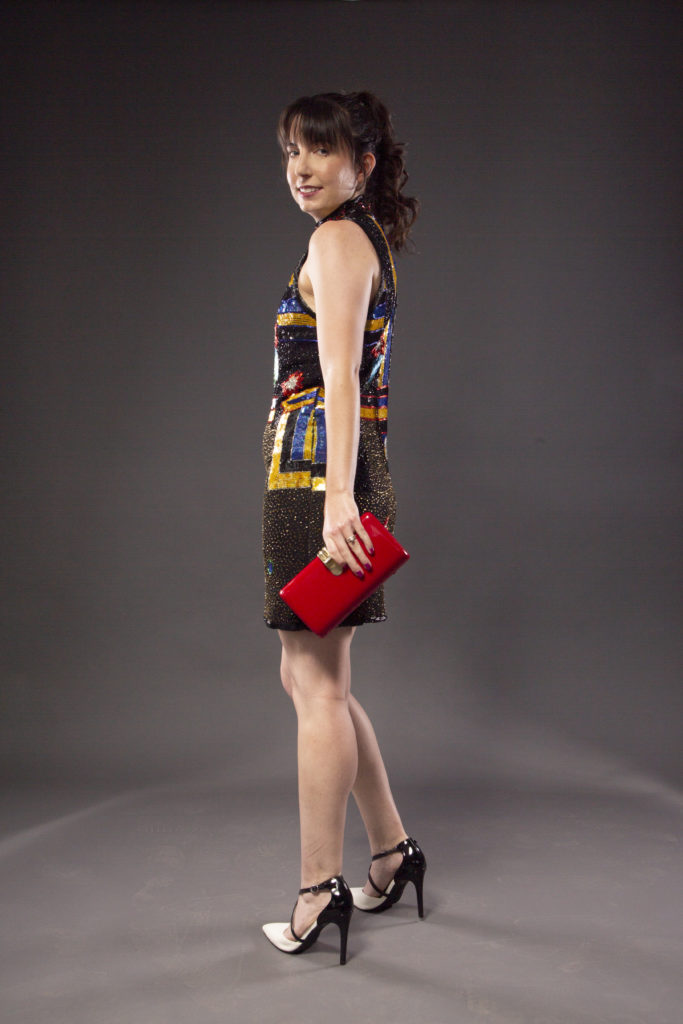 DETAILS:
Photos: Chantal Dominique Photography
Makeup: Jon Gregory
Hair: Kaleb Talarico
Dress and clutch: Mercedes Bien Vintage, Washington, D.C.