In just a few weeks, New York City's ever-hustling energy will escalate for one of my favorite events of the year: New York Fashion Week. Last September, I was lucky enough to attend a few shows, experience Saks Fifth Avenue's "It List" townhouse, shop sample sales from both NY-based and international brands, network with fellow bloggers and simply enjoy the fashion buzz while I could — even when I felt like the most underdressed person in the room.
This year, like so many other fashionistas, I'm limited to watching the runway livestreams from the comfort of my own couch (possibly in pajamas, because why not?). Sometimes it can feel like the world's fashion epicenter is inaccessible, but that's what Indiana Fashion Week is here to change for Hoosiers, according to its founder Denisha "Dlang" Ferguson.
You may remember my interviews with Dlang and several members of her team back in May, when they were only weeks out from hosting the state's inaugural fashion week. Kicking off the week was a youth design competition in collaboration with Goodwill, then a day of networking and education with industry pros from New York and the culminating runway show of established and emerging local designers. Dlang brought in the big names — including reps from Fashion Week Online and Refinery29, and Fern Mallis, the creator of NYFW and former executive director of the CFDA — to share their expertise and bring some of that Big Apple glam to the Midwest scene. Big local names were involved too: Legendary opera soprano Angela Brown graced the stage for an informal conversation (and an impromptu note or two), Indianapolis Mayor Joe Hogsett officially recognized Indiana Fashion Week with a proclamation, and First Lady of Indiana Janet Holcomb awarded Fern with the inaugural Trailblazers of Fashion Award from the Indiana Fashion Foundation.
Continue scrolling to meet the Indiana designers featured during Indiana Fashion Week's media night, as well as some highlights from the industry day educational panels.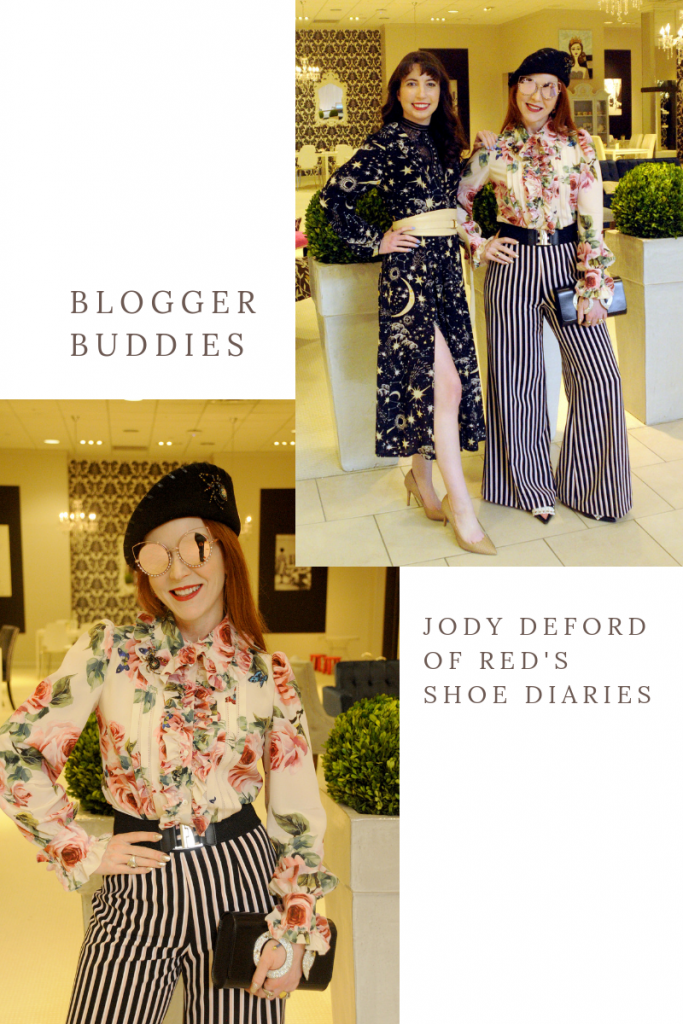 ---
MEET THE DESIGNERS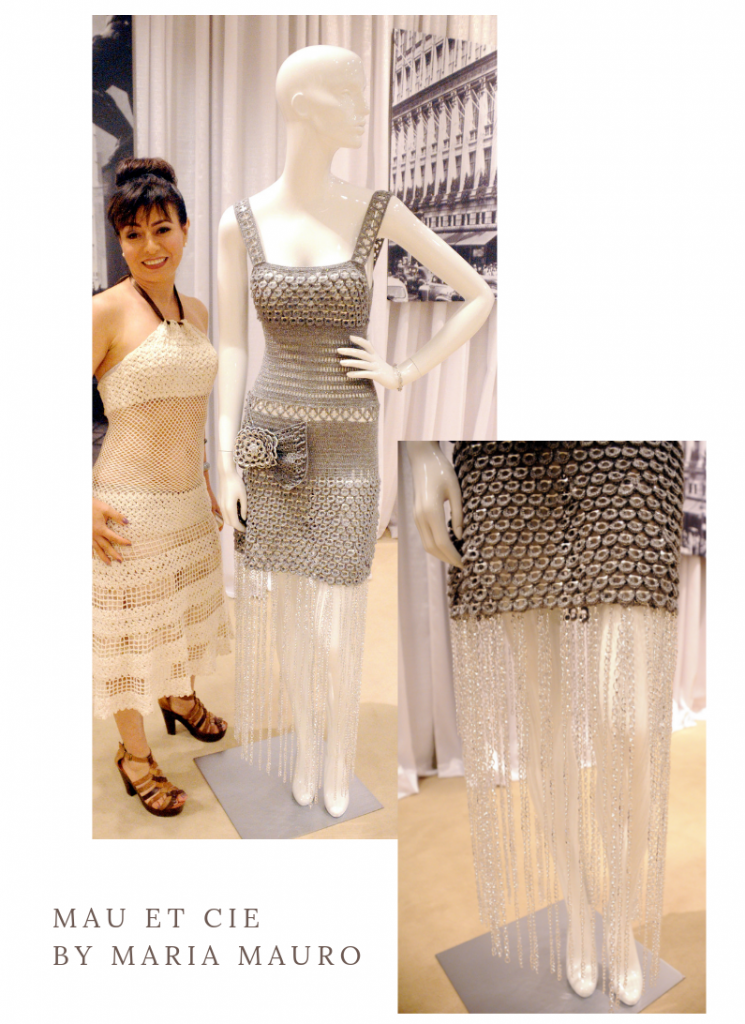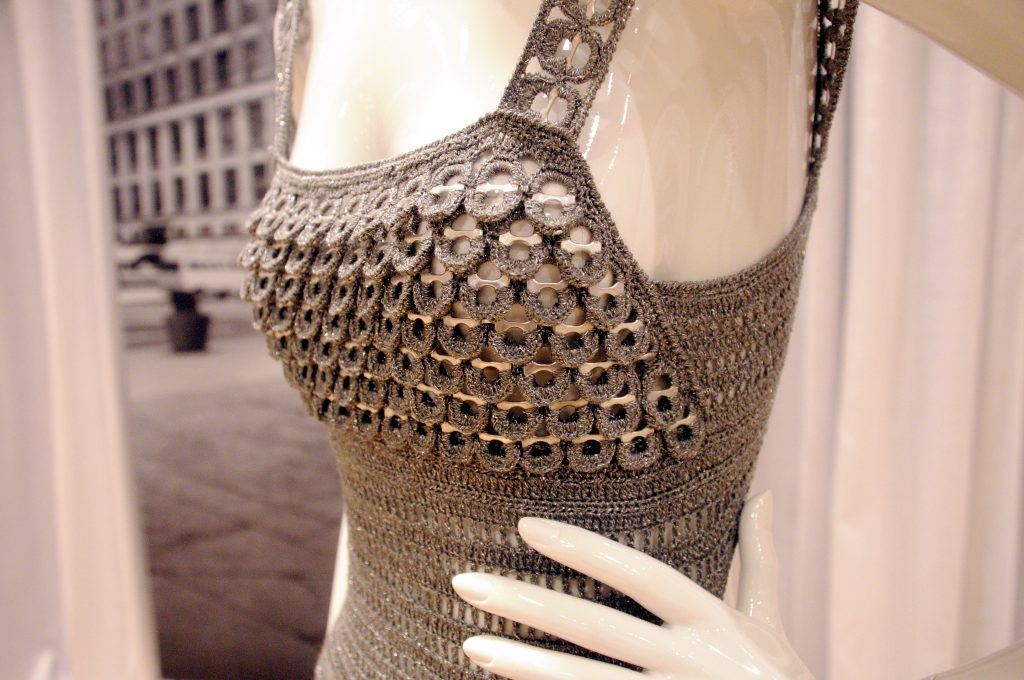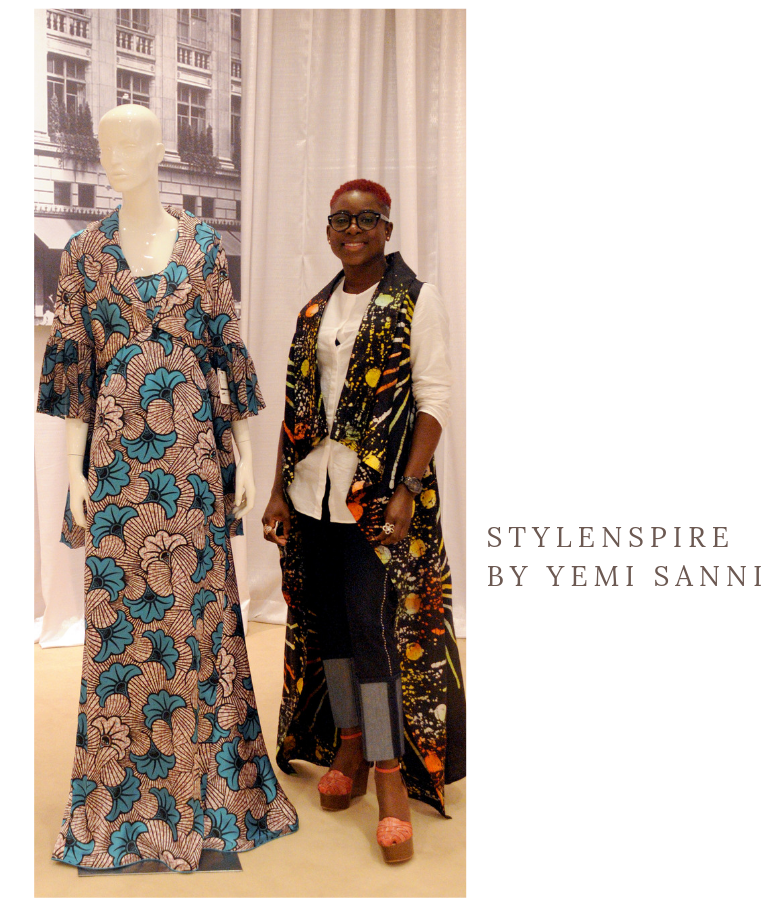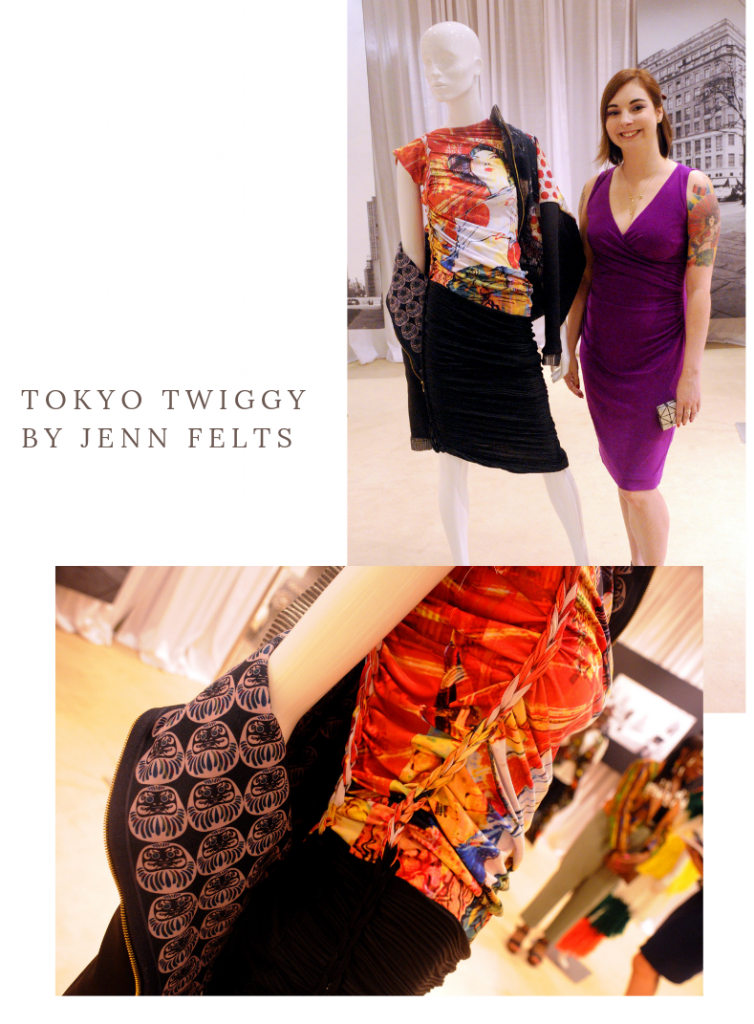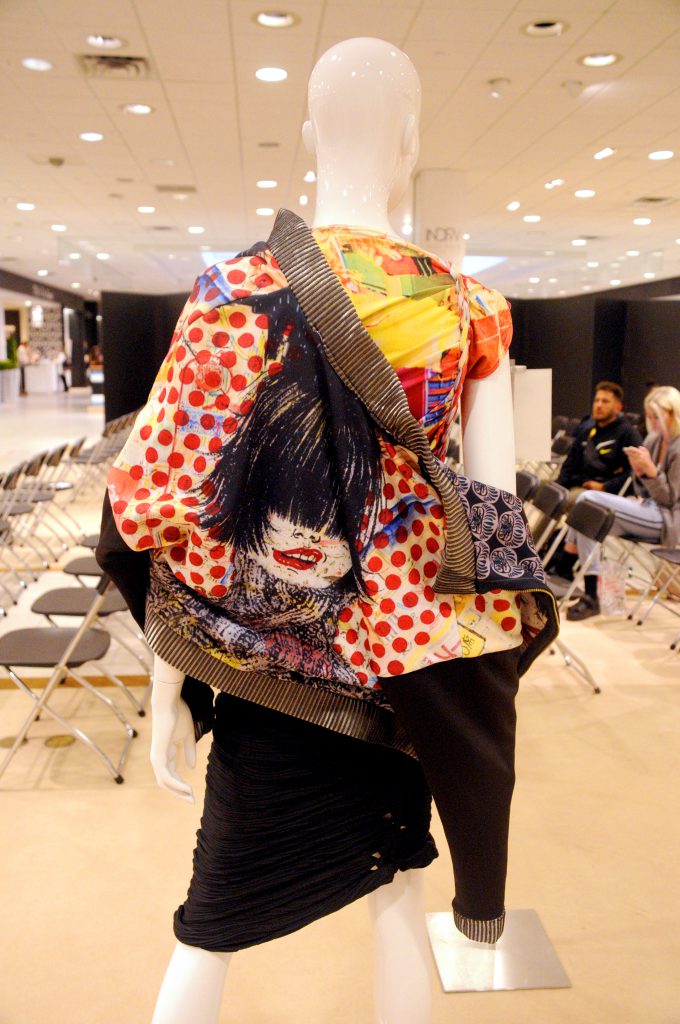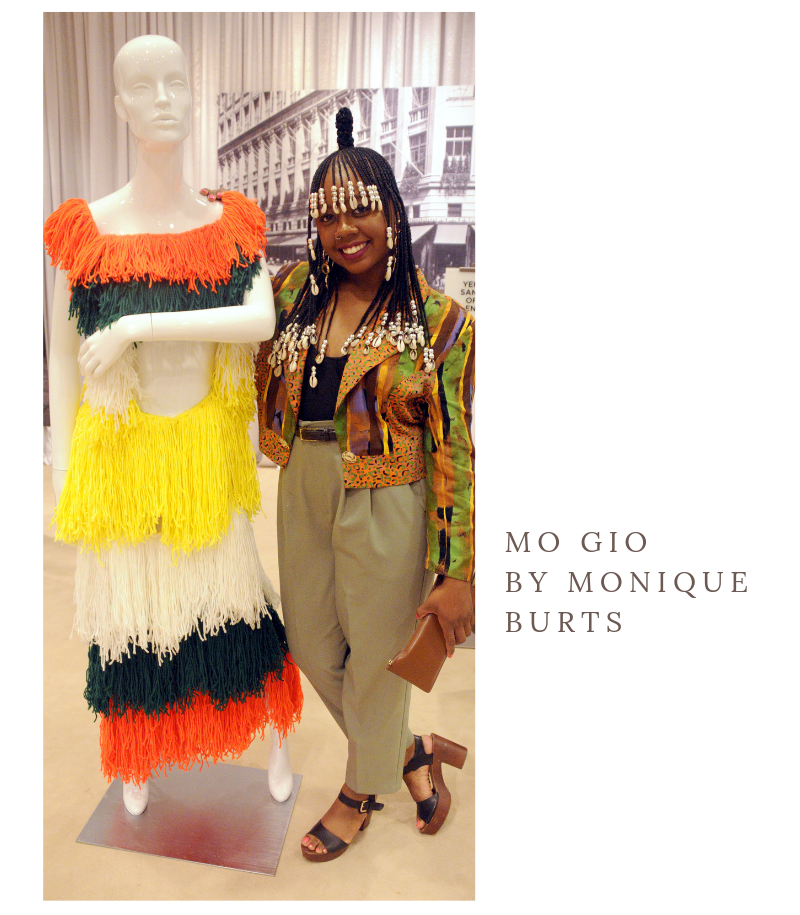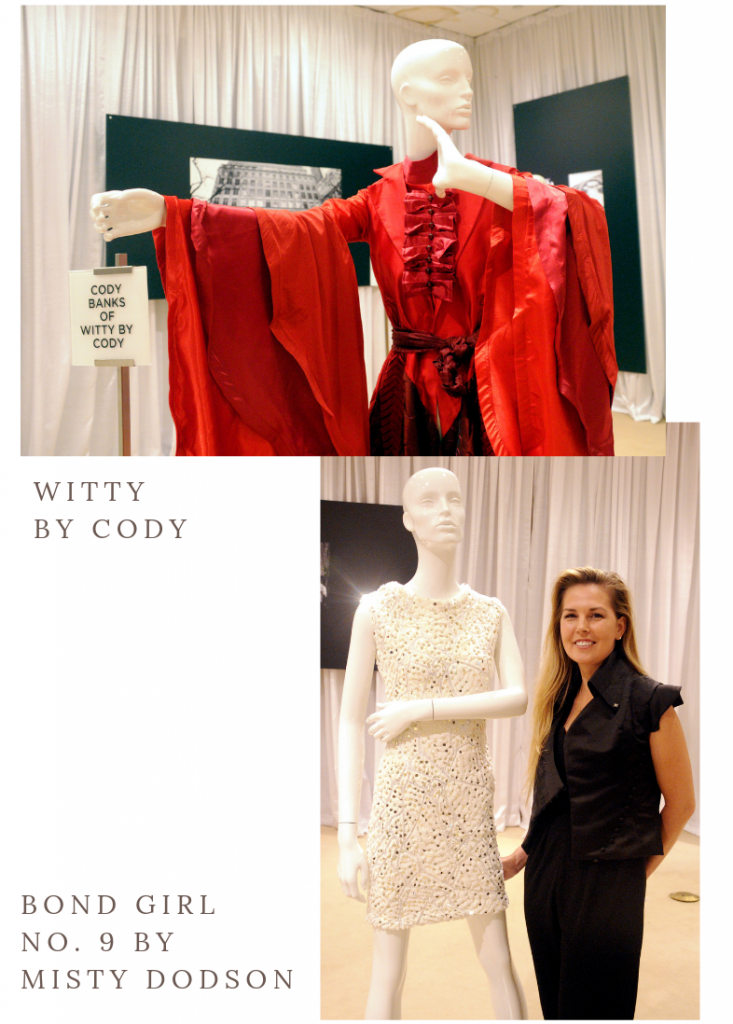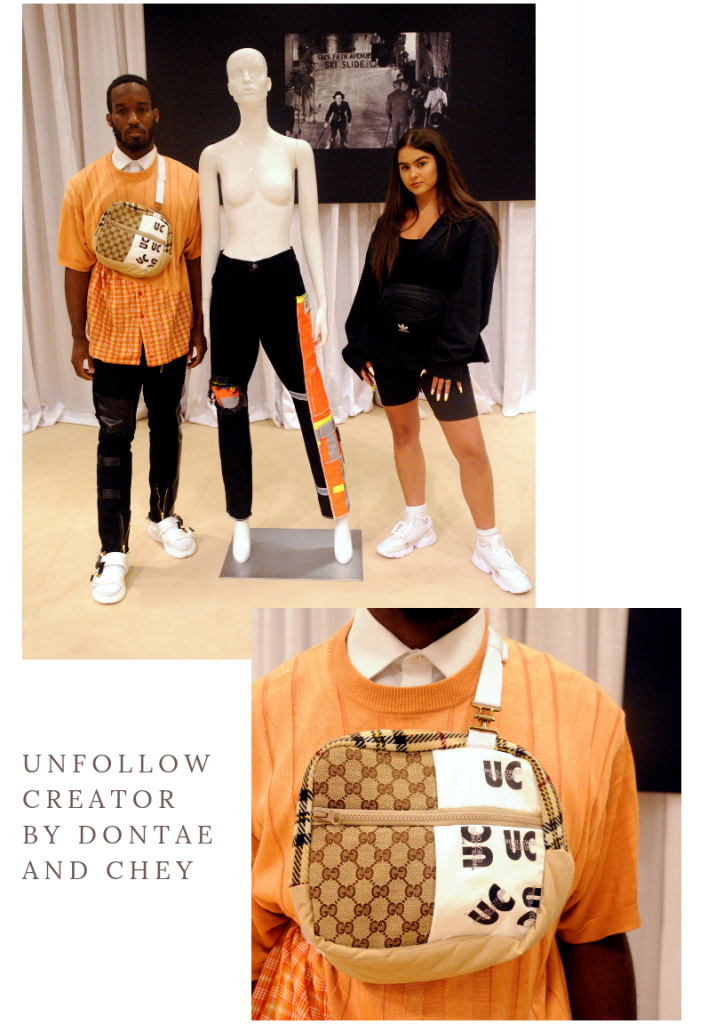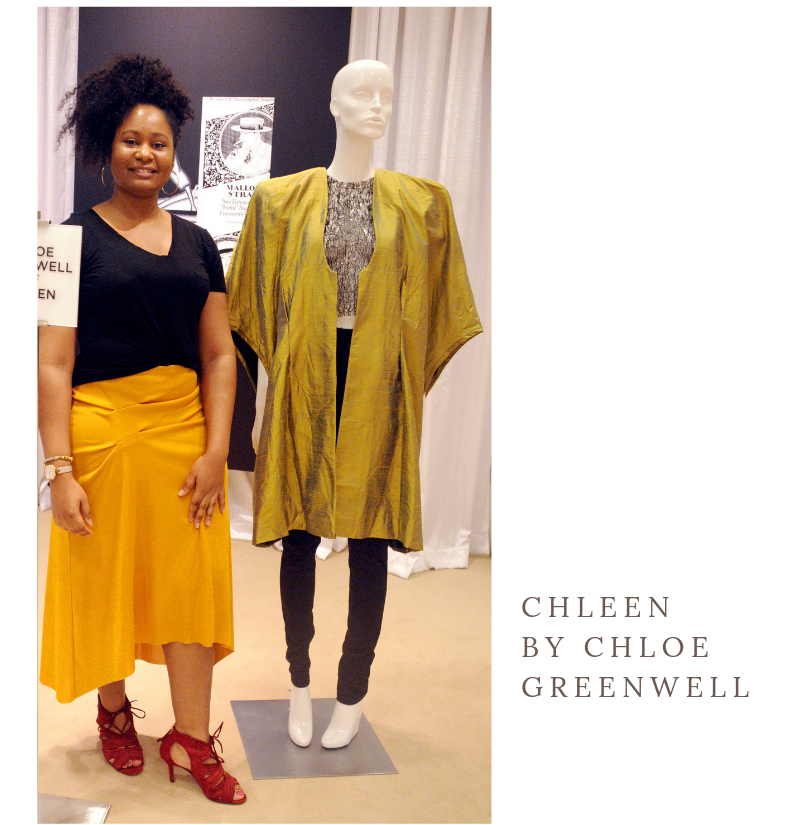 ---
FEATURED GUESTS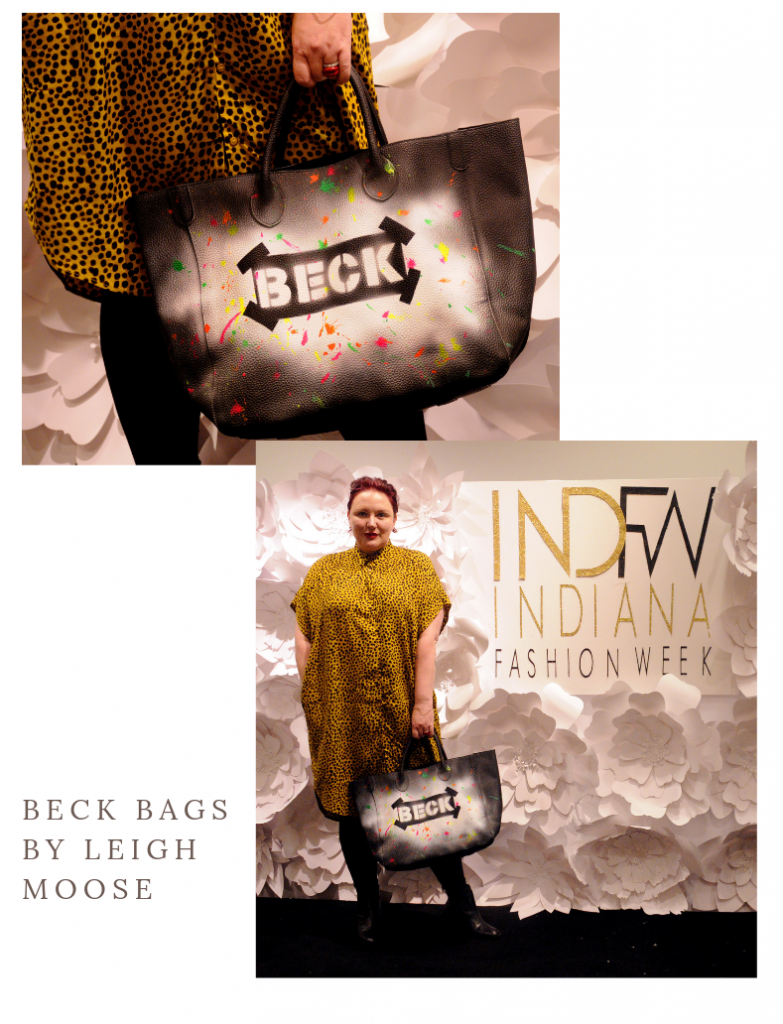 PANEL:
"Our Industry: Maximizing and Expanding in Indiana"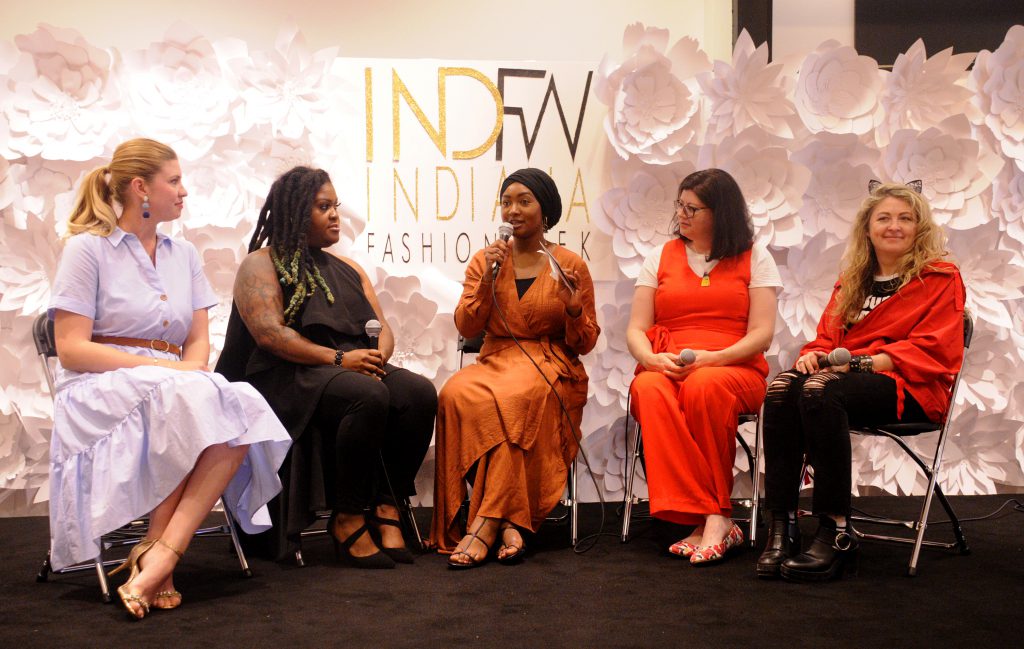 POLINA: I've been in the fashion industry for awhile now, and I think that from a community standpoint, we're absolutely thriving … but what we are missing is some key ingredients to help [designers] get to the next level professionally. That looks like something as basic as a cut-and-sew facility: a place where designers can bring their patterns and fabrics to have clothing made. It seems like a simple thing, but we don't have it. A lot of times, people are forced to go overseas for that, which is crazy complicated and expensive.
MEGHAN (on a museum internship early on in her career): Imagine these crazy beautiful 1880s gowns dripping with what looks like drapery tassels and chandeliers, and now I'm thinking, 'Wow, I didn't know this was something I could do, as a career.' And I ended up springboarding that internship into being the Costume and Textile Collections Manager at the Chicago History Museum. They have the second largest costume collection in the world, after the Met. Just being able to explore history through the lens of clothing — everybody wears clothes, everybody knows what it's like to wear clothes, you can put yourself into that corset, you can imagine how that feels, you can look at that pair of shoes and think, 'Oh my God, every day? Seriously??' I love the immediacy of that, the expression of history.
MADISON: From what I can see, our fashion community is vibrant and flourishing. I met Dlang from a Pattern event years ago when we were commissioned to fill up the windows at the old Nordstrom. They said, 'Let's do something fun with these windows,' and immediately I saw how dynamic Dlang was, and I think we're in a very good place with events like this … Our [Indianapolis Museum of Art] curator, Niloo [Paydar], has been working for years to put a Japanese fashion collection together: Comme des Garcons, Issey Miyake, very significant designers and significant pieces are in the collection right now that are known worldwide. I believe part of the draw for Indiana can be this world-class collection.
PANEL:
"This is Fashion! The Evolution of the Industry"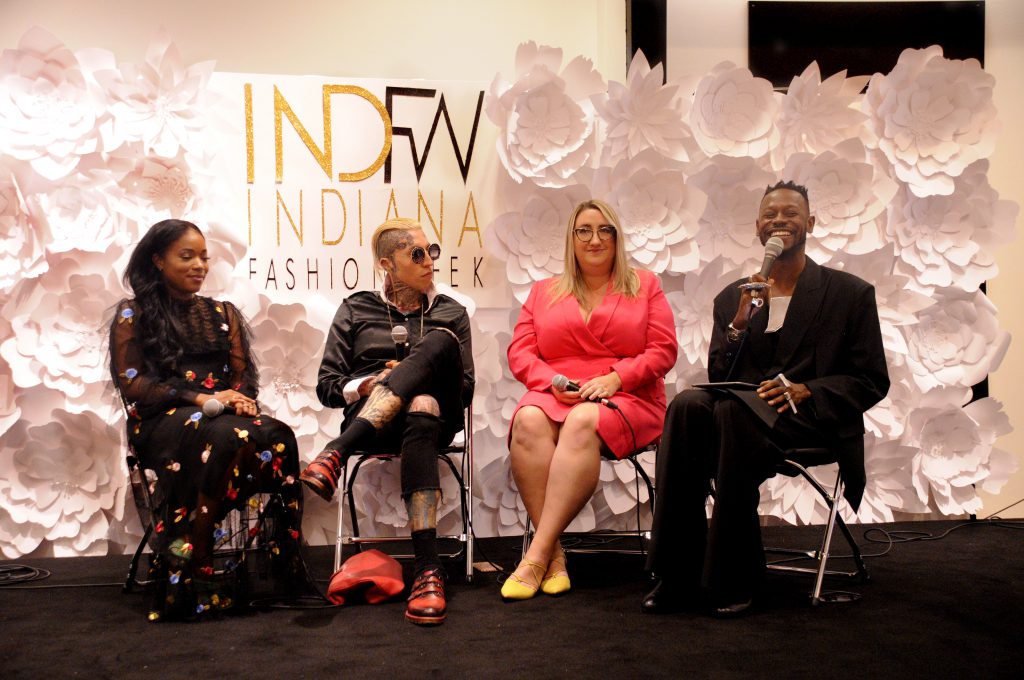 CHANNING: I didn't know I wanted to be in fashion. I was a broadcast journalism major but I graduated in 2009, which was the start of the recession, and no one was hiring … I started a blog for my senior year portfolio, which I turned into 'Channing in the City,' which gave me media clips to help me move to New York. It took me three years … I've written for people who are now my peers, and they respect me because they know I'm not above doing anything, that I'll actually carry my weight.
In addition to sharing her tips for networking your way to an editor job in a competitive market, Channing also discussed the role of fashion industry pros with current buzzword issues such as diversity, calling for more than just handpicking "a token black girl, a curvy girl, maybe a gay man" for a fashion campaign. How can we better define and display diversity?
CHRIS: I feel like favors are worth more than money sometimes [in this industry]. You're gonna need it down the road, and some things you just can't buy.
Chris, global digital director for Fashion Week Online, is known for his tattoos — even branding himself an 'Intergalactic Tattoo Module' on his Instagram bio because 'instead of a model, people can see how I did it.' He shared his backstory as well, launching his personal brand initially on Myspace (yep, we went ALL the way back), then Facebook and now Instagram — and how social media is crucial for fashion pros, regardless of which platform you use.
SARAH: I've loved fashion since I was a child. I was a five year old who said I was going to be a fashion designer AND a lawyer. I grew up reading Vogue and would go to the library and check out the magazines. I'm from Michigan originally, so there wasn't a fashion community around me, but it was something I loved, and I was doing tiny amateur fashion sketches as a kid. Then when I hit puberty, I went from a beanpole to curvy, "chubby" … There was no in-between for me: I was skinny and then I was not, and all of a sudden I couldn't see myself in fashion anymore. It became something I loved from afar. 'I love fashion, but that's not for me, I can't be part of it.' … When I finally started my blog, I didn't do it for the monetization. I did it because I saw the power of representation of plus-size women.
Sarah is now a lawyer — so half of her childhood dream came true — who also advocates for plus-size inclusion in fashion through her blog, Curvily.
ELLIOT: People have watched my career and asked me, 'How have you done all that you have on the way to where you are now?' And the thing I tell people is I always remain a student. You will ever, ever, ever, forever be learning in this industry because it changes every day.
Elliot, whose previous life includes being a pastor, led the panel interview and added his own easily quotable witticisms and wisdom from his experiences in New York's fashion industry, including working together with Fern Mallis, the founder of New York Fashion Week.
"Style of Greatness" Interview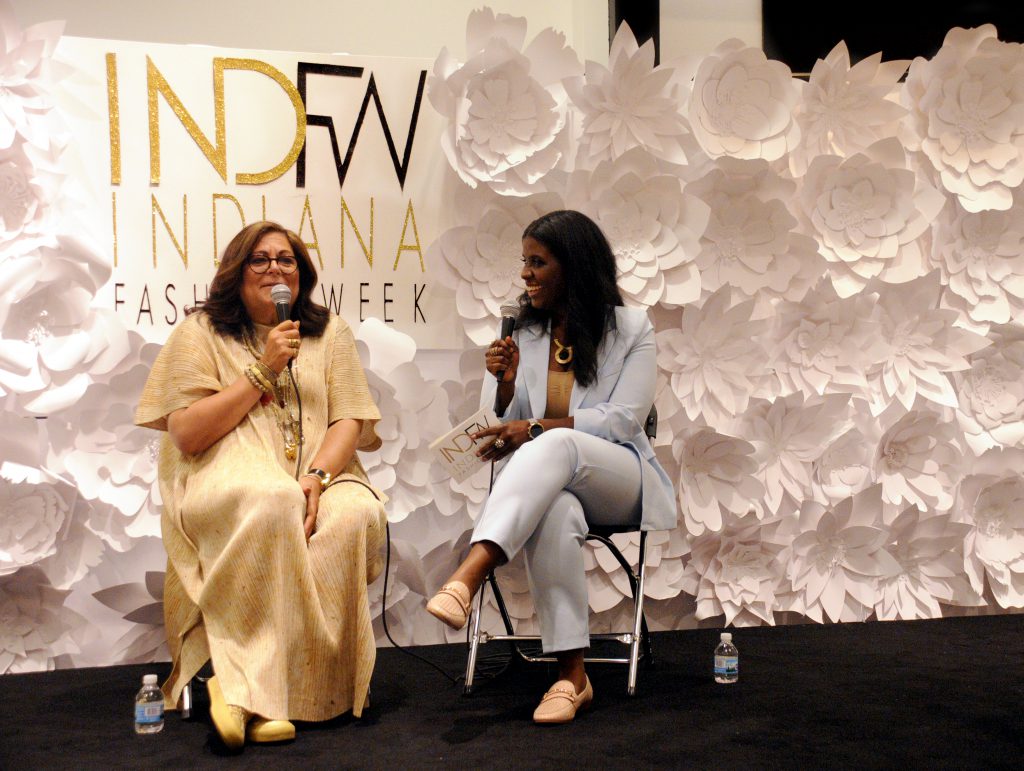 DLANG: What do you want to share with us about who you are?
FERN: I'm a product of that bustling, hustling Garment Center. My dad was charming, one of the most intelligent men I ever knew. He'd beat everybody at Trivial Pursuit. As a family, we traveled all the time — which I can't stress how important that is for any business and career; get away from your computer and your phone and go somewhere because it's the most educational thing you could do. I had a mother who was clearly Martha Stewart before there was ever a Martha Stewart. She knew how to make anything out of anything. She'd pick up a tomato crate off the street, and when we'd come home it would be upholstered and painted and she'd made a pillow and a blanket and we'd put our dolls in it. She'd find a broken bicycle wheel and she'd wire it and make it a lamp. We'd come home from school and the walls would be a different color every few days until she decided what color she liked.
… Every day can be a challenge. Getting a car service in New York trying to get to your next appointment is a challenge. (laughs) Everything you do — ordering something, trying to go through an airport — is a challenge. So you just do what you have to do. I don't really think of it that way, and I've never looked at those things as challenges. 'Opportunity' is the better word. In my 20s, I went to college at the University of Buffalo and got a bachelor's degree in fine arts because my older sister was going to Pratt, and it was very expensive and we lived in Brooklyn. I won lots of awards in high school — the 'Best Dressed' award, a fashion design award — and I thought I'd go to FIT, but my dad said, 'No, you're not going to fashion school. You're going to get a liberal arts education, and if you're going to do something in fashion, you'll do that later.'
On one of her favorite memories of Indiana native Bill Blass: Bill, who I adored, was one of the few who people called Mister Blass. When he was retiring, he had a show [in Bryant Park] at 10 in the morning, and Hurricane Floyd was in New York, a massive hurricane. If you're in tents with a hurricane and rain, no matter how good those tents are, there's water, and it's dripping in places you can't imagine. I remember that the show was very touch-and-go, and Bill was pacing back and forth, smoking his cigarette — he was a big smoker — and his show was not just the press and his editors, it was his women, the 'Bill Blass women' who wore his clothes, and they were arriving in front of Bryant Park, up the steps, umbrellas blowing in the wind, soaking wet. Everybody was trying to get in there; it was running as late as could be. I remember getting on the mic and saying, 'Please be patient. People are still coming and we want to let Bill Blass have his final show.' (pauses and starts tearing up) I get emotional about it because it was such a special moment. We waited and waited, and there was water dripping everywhere, and the music was all like Aaron Copland: old, fabulous American music … (pauses again and asks for tissues from the volunteers) Don't get me talking about when we had to close the tents for 9/11, or else I really will start bawling. Anyway, Bill was already backstage, and all the models were ready, and he said, 'Fern, cancel it. We don't have to do it. I've made the collection, the clothes look beautiful and I'm proud of them. They'll be in the showroom, the editors will see them. This is too dangerous and too scary.' I said, 'No, we're not gonna do that. We're not letting you leave this way.' And the show went up, and it was gorgeous. And, like me, there wasn't a dry eye in the house.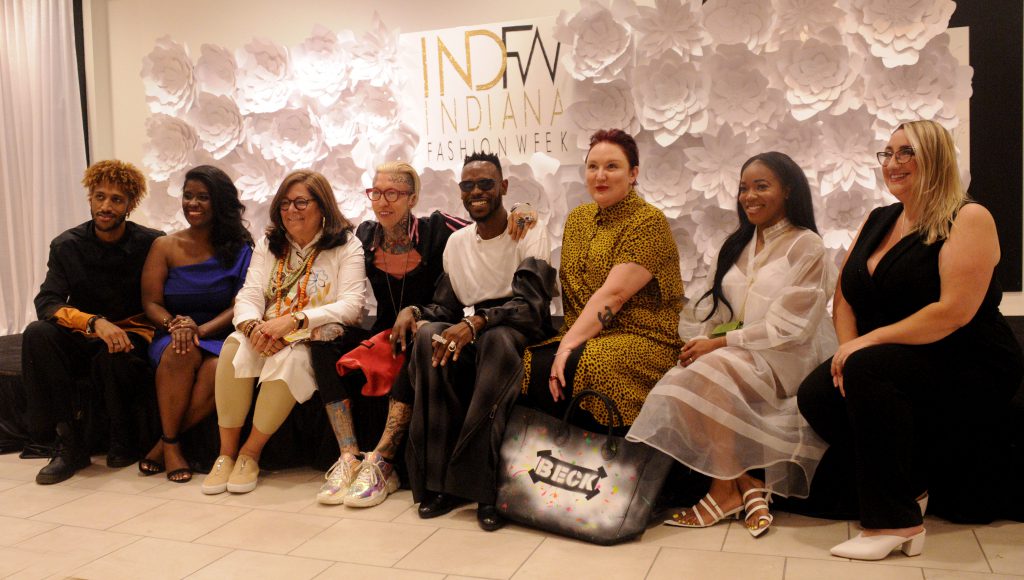 Learn more about Indiana Fashion Week and the Indiana Fashion Foundation at indianafashionweek.com. Until next year!