It's no secret that my favorite place in the world is Japan. Just ask my friends. They'll tell you that my first love wasn't my husband — or any of the guys I dated before him — but instead was this island nation 6,000 miles away that I have felt connected to ever since I was a kid, even before I visited it for the first time (or second, or third) or started studying Japanese.
That connection extends to fashion too, of course, but probably not in the way you might think. Whenever I mention Japanese fashion to others, I get one of two reactions: one of amusement, imagining me in the carefully layered contrasts of bright and wild Harajuku street style, or one of awe and amazement, envisioning me in a yukata (summer kimono) or shrine maiden costume. It doesn't surprise me that a nation known for mixing the modern with the traditional immediately brings to mind this dichotomy, but there's so much more to Japanese fashion than stereotypes.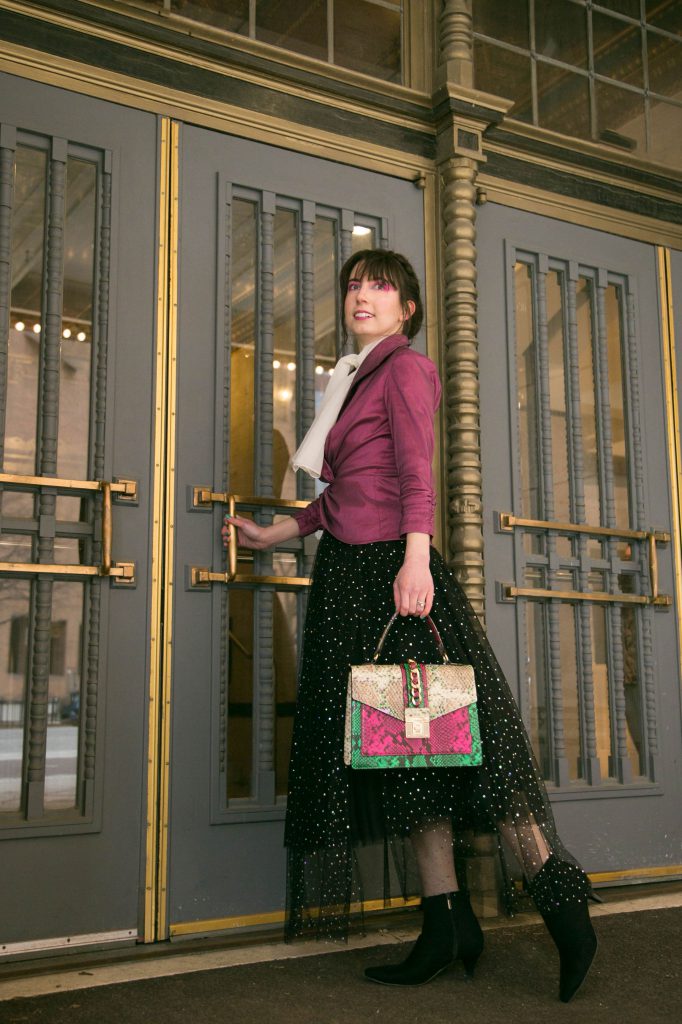 Japanese designers have made themselves part of the American experience for decades. Like Issey Miyake, who was the creator of Steve Jobs' iconic black mock turtlenecks. Or Rei Kawakubo, whose play on asymmetry and architecture in fashion was featured in an exhibit at the Met in 2017. And Tadashi Shoji, the designer behind my ruched-front blouse above, has been the go-to guy for red carpet looks for celebrities like Octavia Spencer (who's worn his work about 20 times) and Janelle Monae (he designed her 2014 Met Gala cape) as well as the designer of all of the gowns you see on the girls in the Tournament of Roses Parade's Royal Court.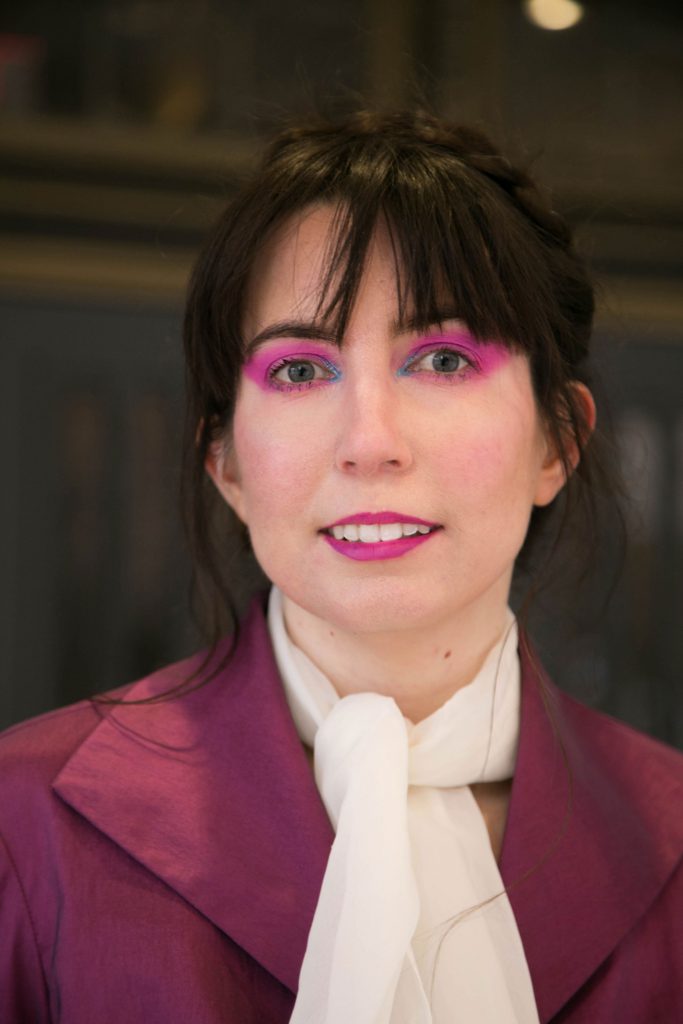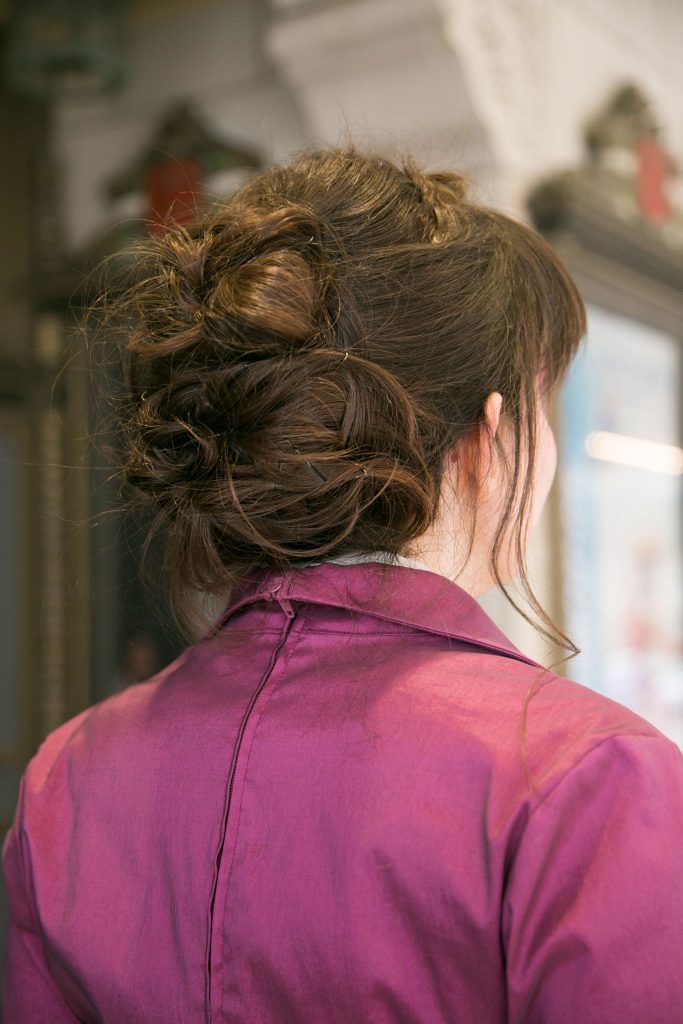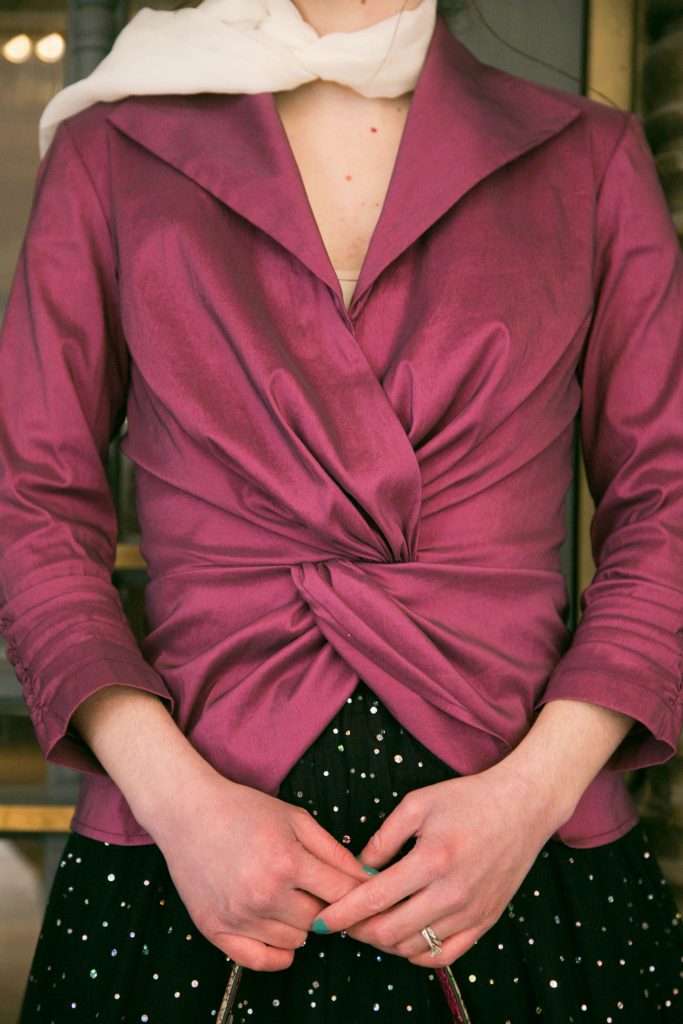 What I love most about Japanese fashion is the overall play on how materials are used to create shape. Whether it's Miyake's famous "Pleats Please" collection or Kawakubo's meticulously structured pieces that may not necessarily be the easiest (or most comfortable) to wear, looking at a piece from their runways is often a study in form. Take this Shoji blouse, for example: Although it's much simpler and made for the everyday woman, it still has a few surprises up its sleeve. (Yeah, yeah, I had to go there. 😉 ) It zips up the back, so the ruched front is actually one connected piece.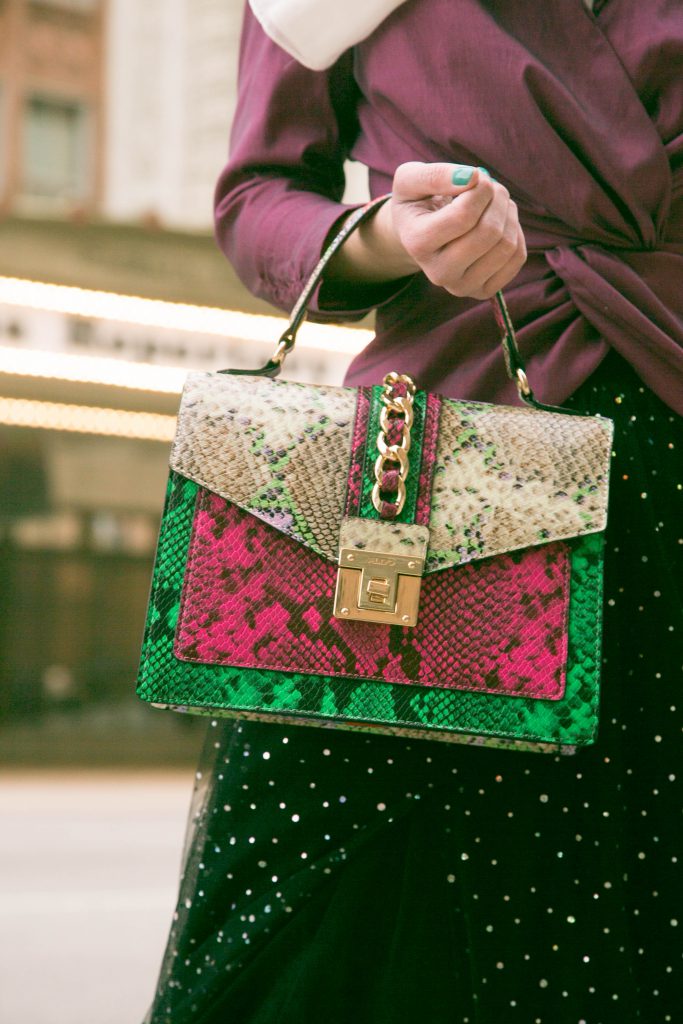 Interested in learning more about Japanese fashion? Newfields is kicking off a year of Japanese art and design exhibits with a collection of about 60 couture masterpieces by Miyake, Kawakubo, Junya Watanabe and Yohji Yamamoto next month. It all starts with a gala titled "Matsuri" — the Japanese word for "festival" — filled with performances, food and a first look at the new exhibit. (Yours truly is part of the gala planning committee, and I can tell you it will be fabulous!) Learn more about the gala and the exhibit, which runs through the end of the year.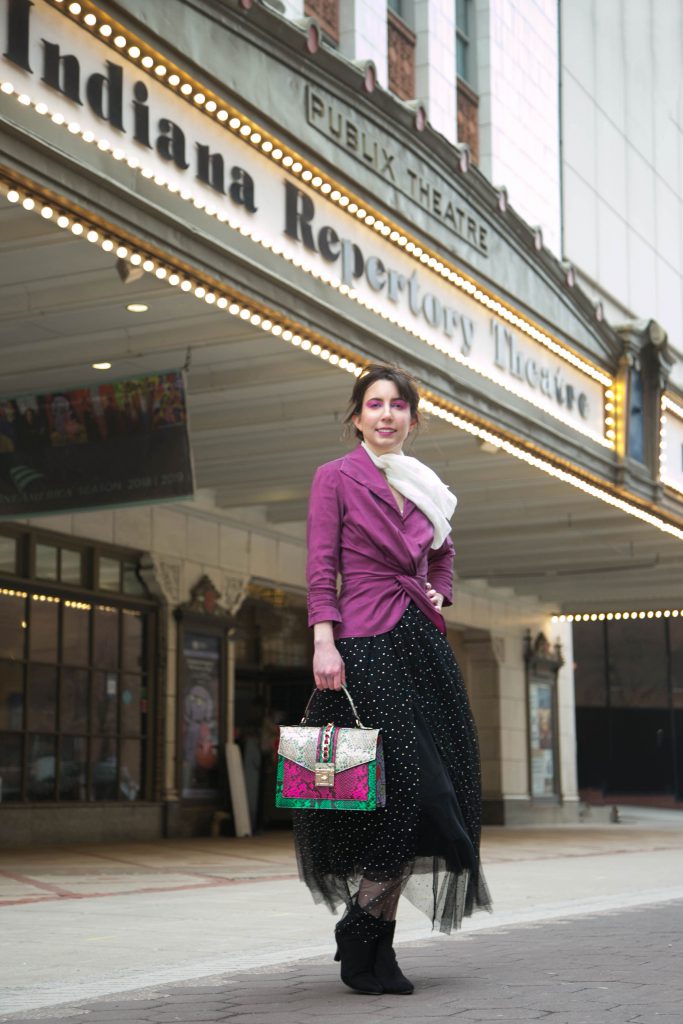 Photographer: Chantal Dominique
Ruched blouse: Tadashi Shoji
Black tulle skirt: Anthropologie
Handbag: Aldo (same print in a similar style here)
Location: Indiana Repertory Theatre