It's a flurry of people, a chaos you wouldn't normally expect to see on the main floor of the Central Library : racks of clothes rolling in to conference rooms, a full headshot setup overlooking 9th Street, designers with pins in their mouths securing some last-minute alterations, makeup artists with their jumbo eyeshadow palettes and traveling suitcases of cosmetics, and a series of ever-flattering ring lights stationed in the foreign-language children's book section.
Sure, it's unexpected, but that's what gives the Meet the Artists fashion show its glam: a runway under the glass-roofed modern addition to the library, literally an evening under the stars — and maybe even one for the books. (Forgive the pun, but how could I possibly resist?)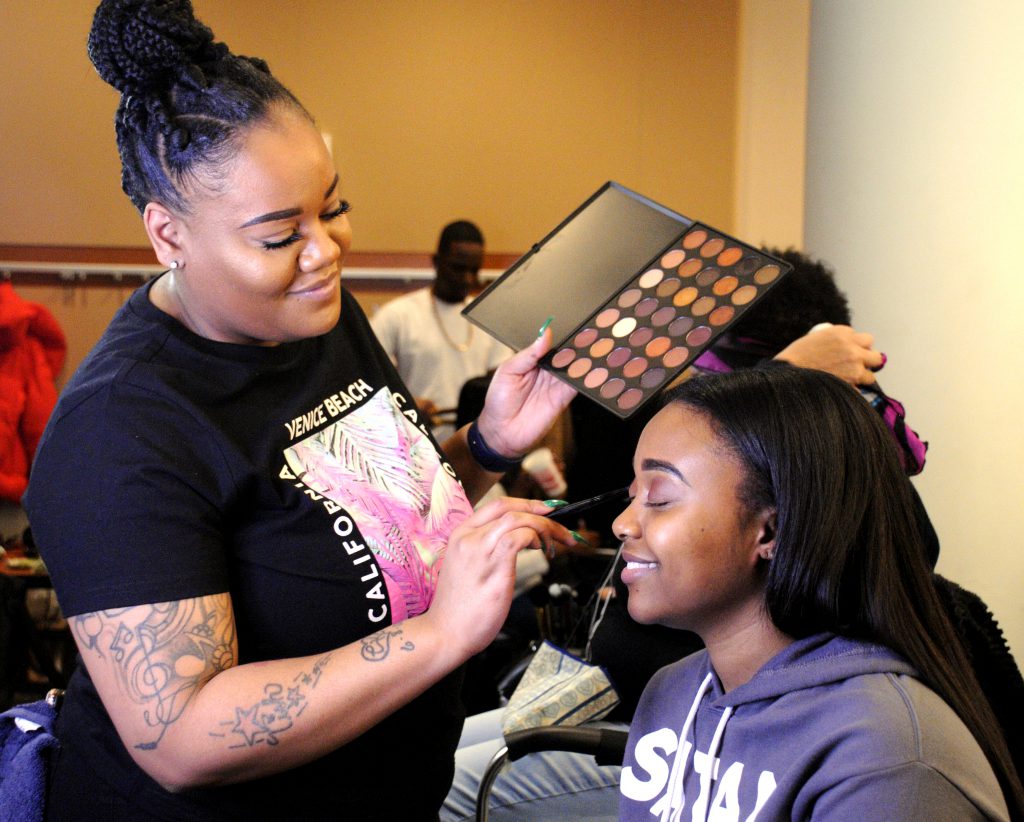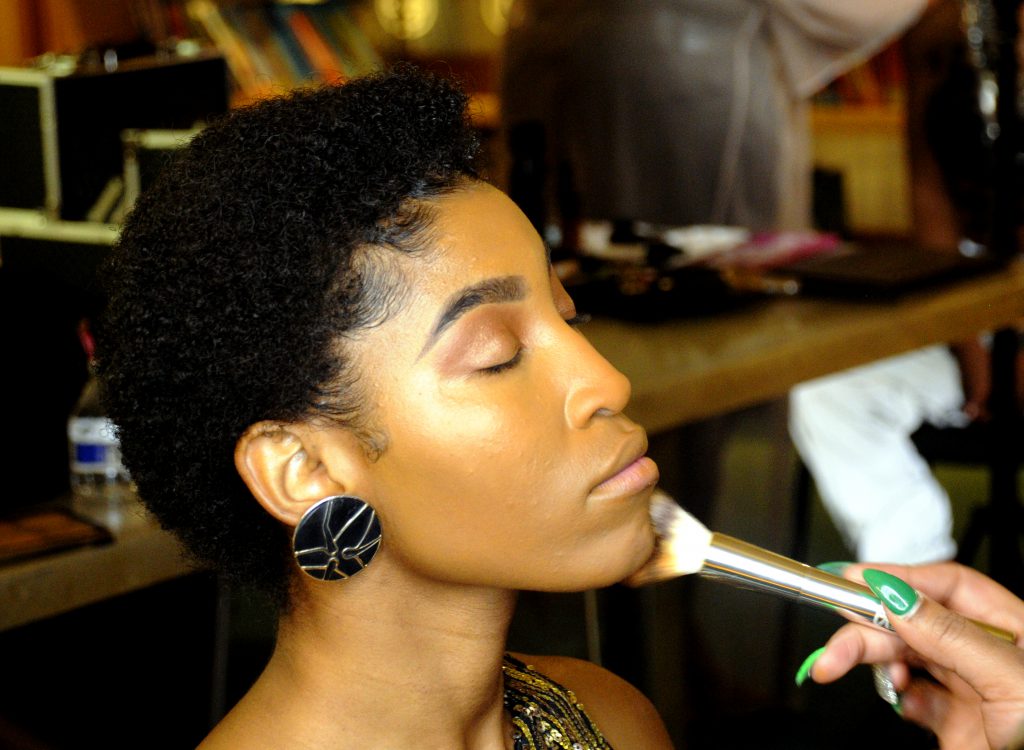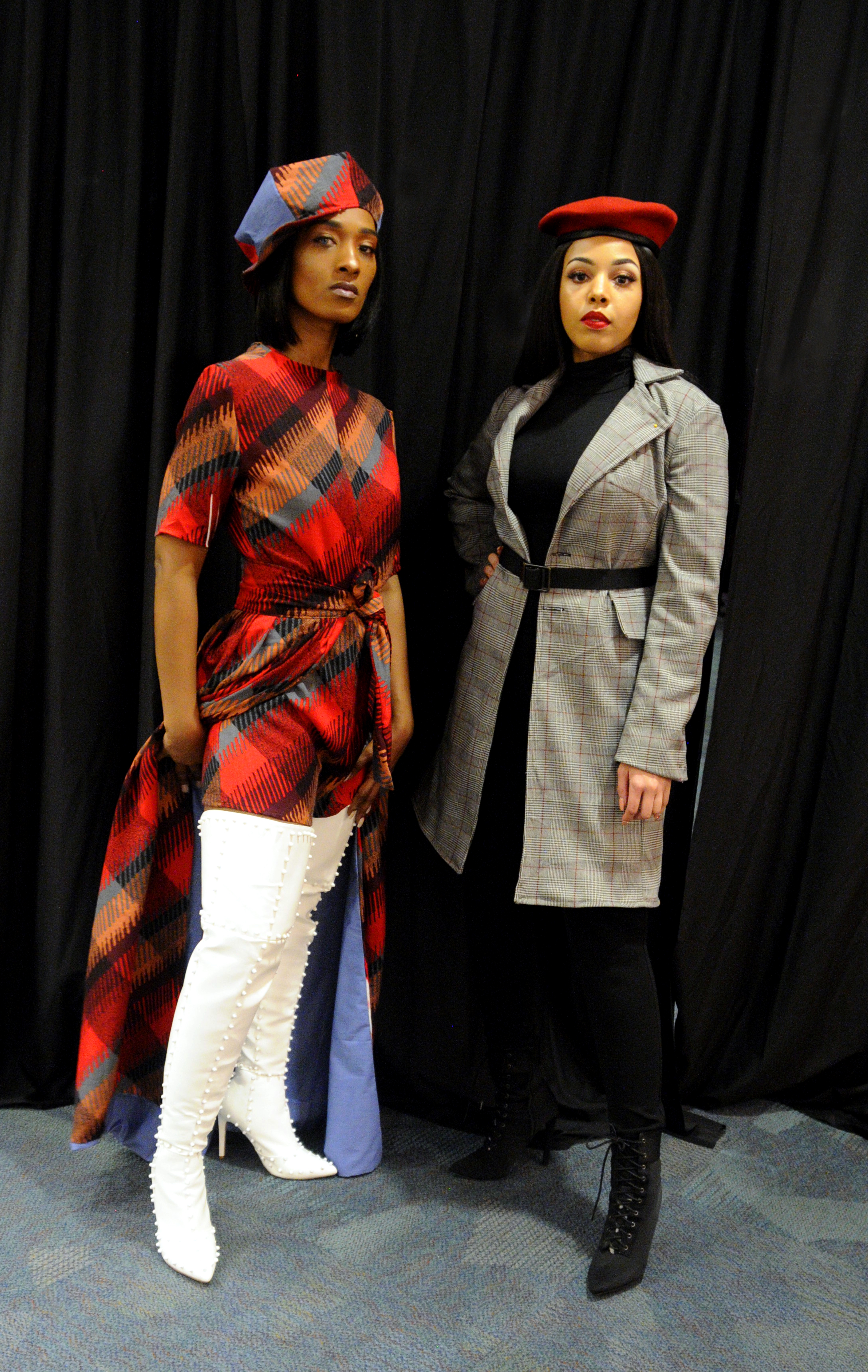 For 31 years, Meet the Artists has sought to celebrate the creative contributions of Indy's African-American community. From art displays to blues bands to spoken word performances, the February event is an evening of entertainment for everyone — culminating in the night's popular finale, the runway show.
"It showcases all African-American designers and an African-American boutique, but I have diversity in the models," says Indianapolis-based celebrity fashion stylist Nicole René. "Everyone needs to know about these designers, and their fashions aren't just for African-American audiences."
Nicole is no stranger to fashion — and maybe not a stranger to you, either, if you've watched any of her regular segments on IndyStyle or Fox 59. This may have been her first time coordinating the Meet the Artists' runway finale, but she's coordinated the Indiana Black Expo's annual fashion show for the past 10 years. (See my favorite looks from last summer's show.)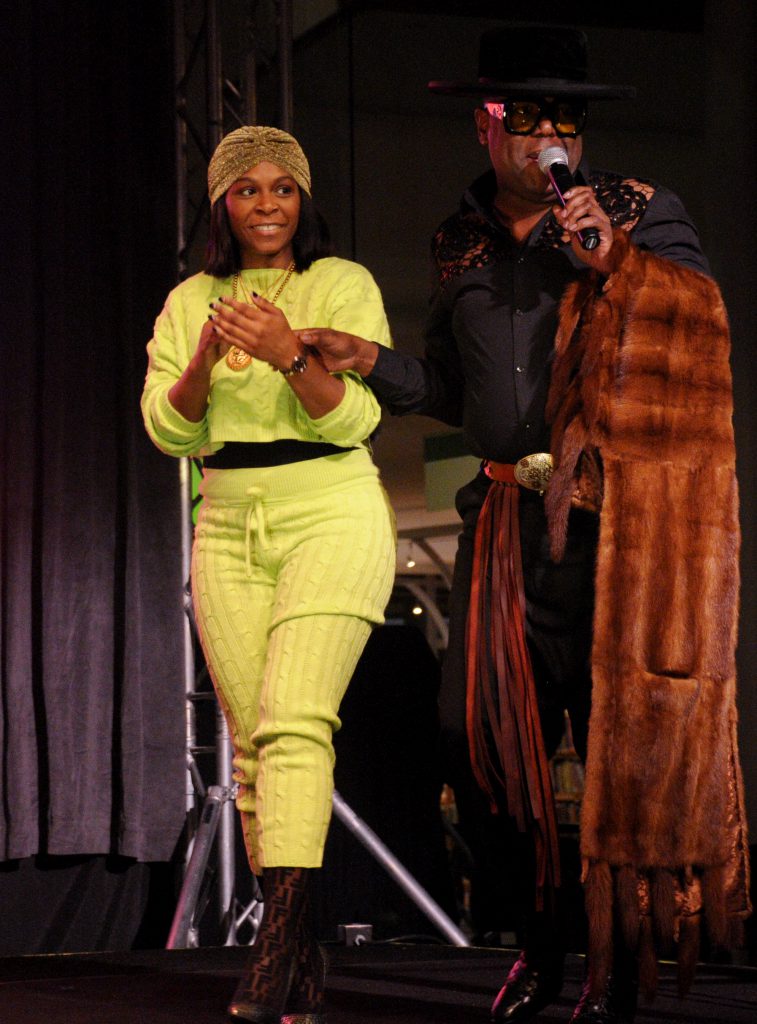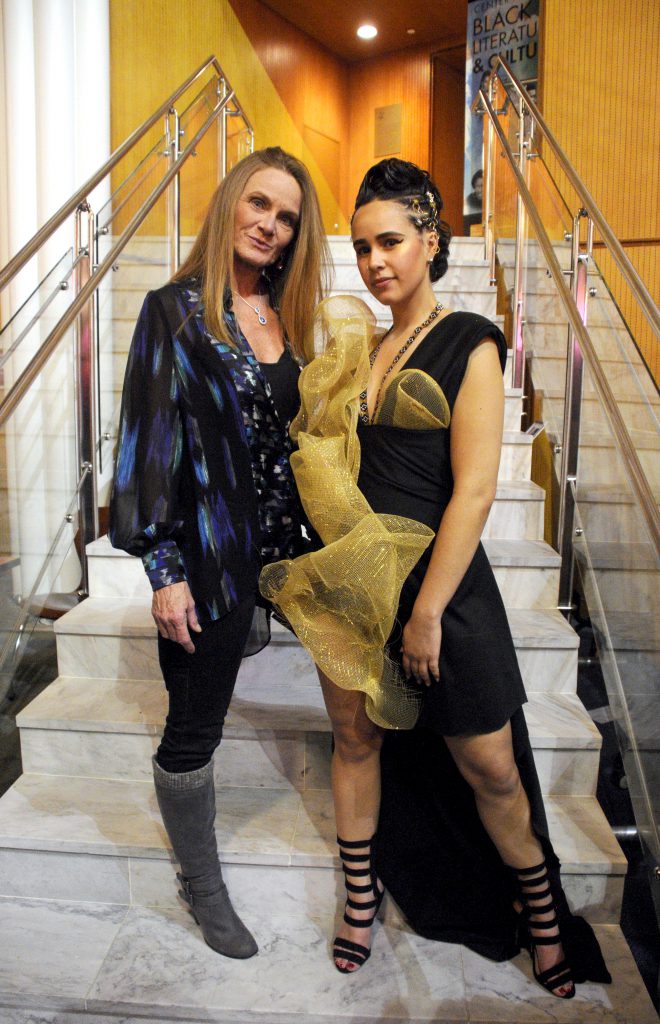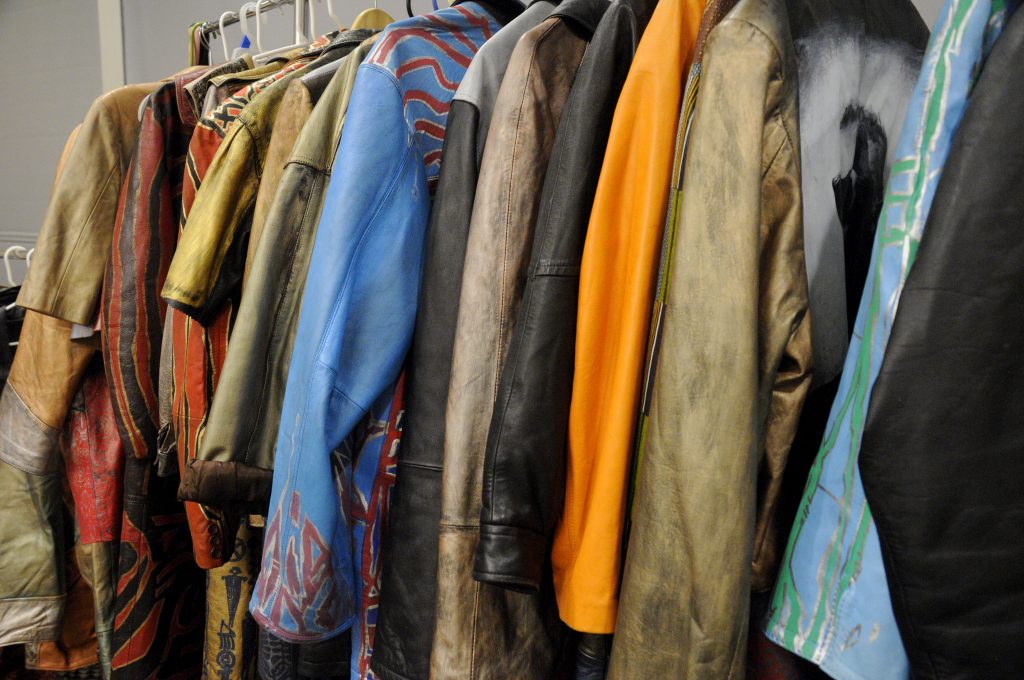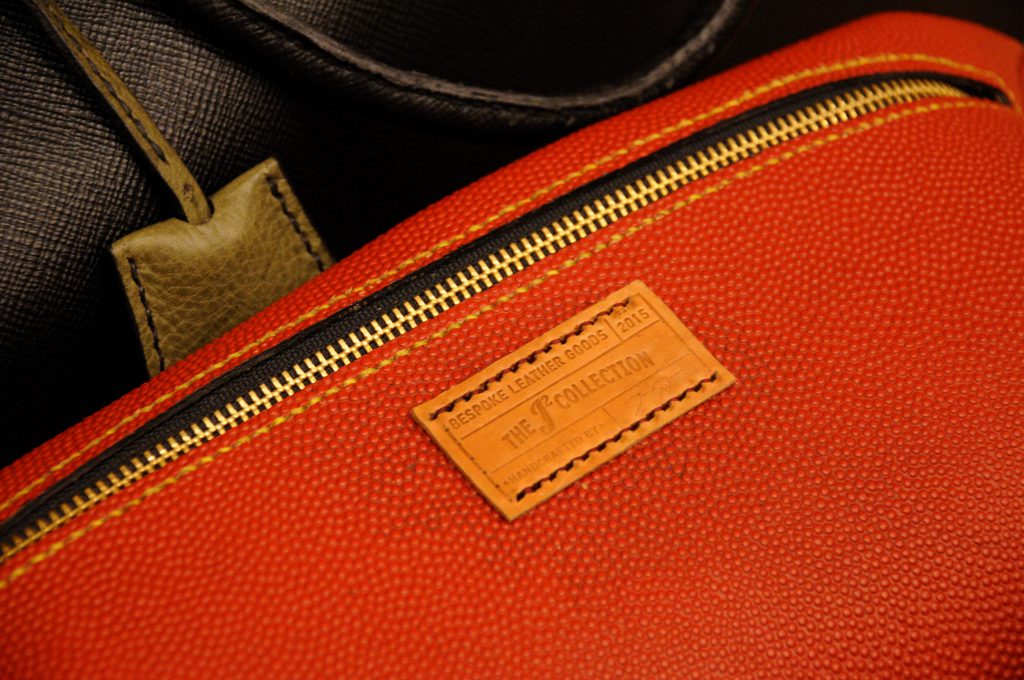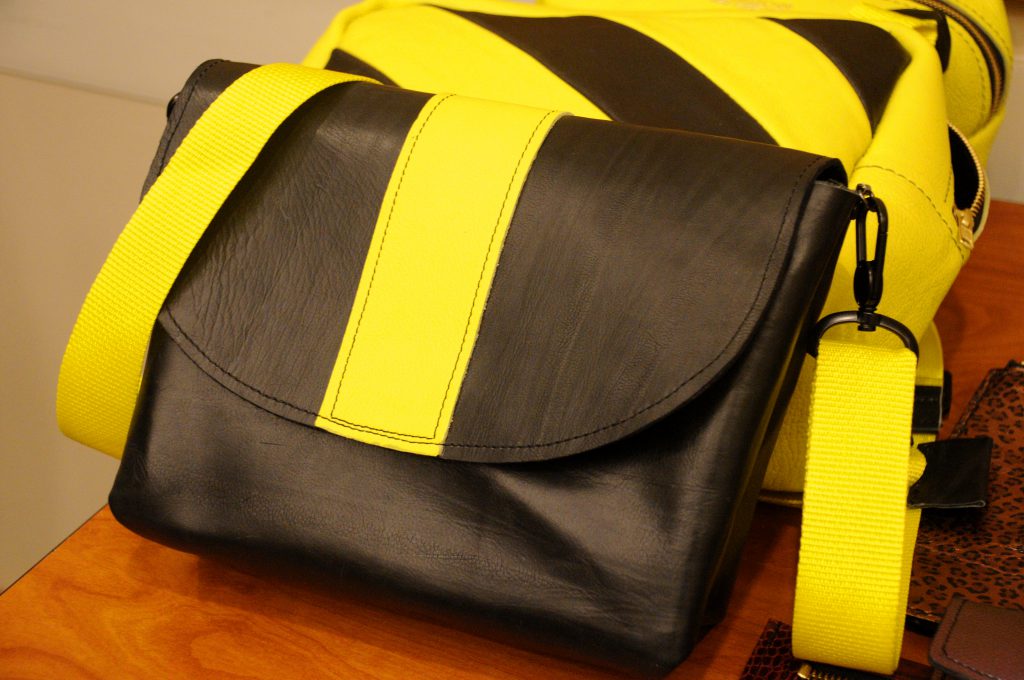 From the leatherworks experts — Julian Semaj and his J2 Collection of handbags, and Parisian hand-painted leather designer Mike Sylla (whose jackets paid homage to notable African American figures like Marvin Gaye, Prince, Martin Luther King Jr. and Ray Charles) — to the luxe architectural drama of Langston Christopher Bell's black-and-gold collection, from the bold street fashion of First Impression — not often do you see caution tape and biohazard labels on a runway — to Twistedenim's play on everyday fabrics and more pieces from Tony Arrington, Bgals Couture, Wonderfully Made Designs and Chokolate by KoKo Brown, there was a lot to see. Here are some photo highlights from the hour-long show, emceed by "The Fabulous Mr. Patrick" Bouquett :