All photos by Chantal Dominique Photography
Behind a series of hanging curtains and hidden from the view of visitors buying trinkets and outfits from booths nearby, Monique Edwards is rushing around, cell phone in hand and layers of clothes draped over her arm, stopping every few feet to answer questions or point directions. Monique is a member of the Indiana Black Expo's annual fashion show committee, and with only hours left until showtime, she's a rush of energy.
And her energy is needed. This year's "Passion 4 Fashion" show couldn't happen without the 15 designers, 60 models and 19 stylists all sharing one prep area.
Like Cassandra (pictured below), the fashion show's lead hair stylist, who shows me the photos of celebrity hairstyle inspiration lining the walls behind the styling chairs. (This year's top celebrity inspiration? JLo.) It's her second year as lead stylist, her 7th year with the Indiana Black Expo. What can I expect from this year's show? "Lots of volume, and styles that are sleek but a little wild, a controlled edge," she says.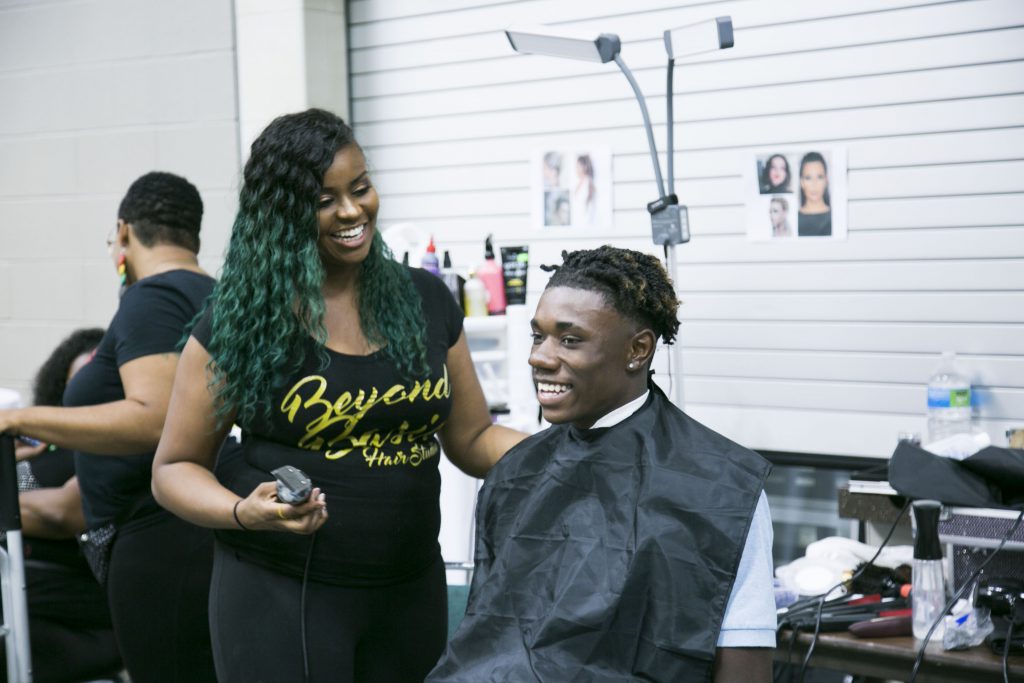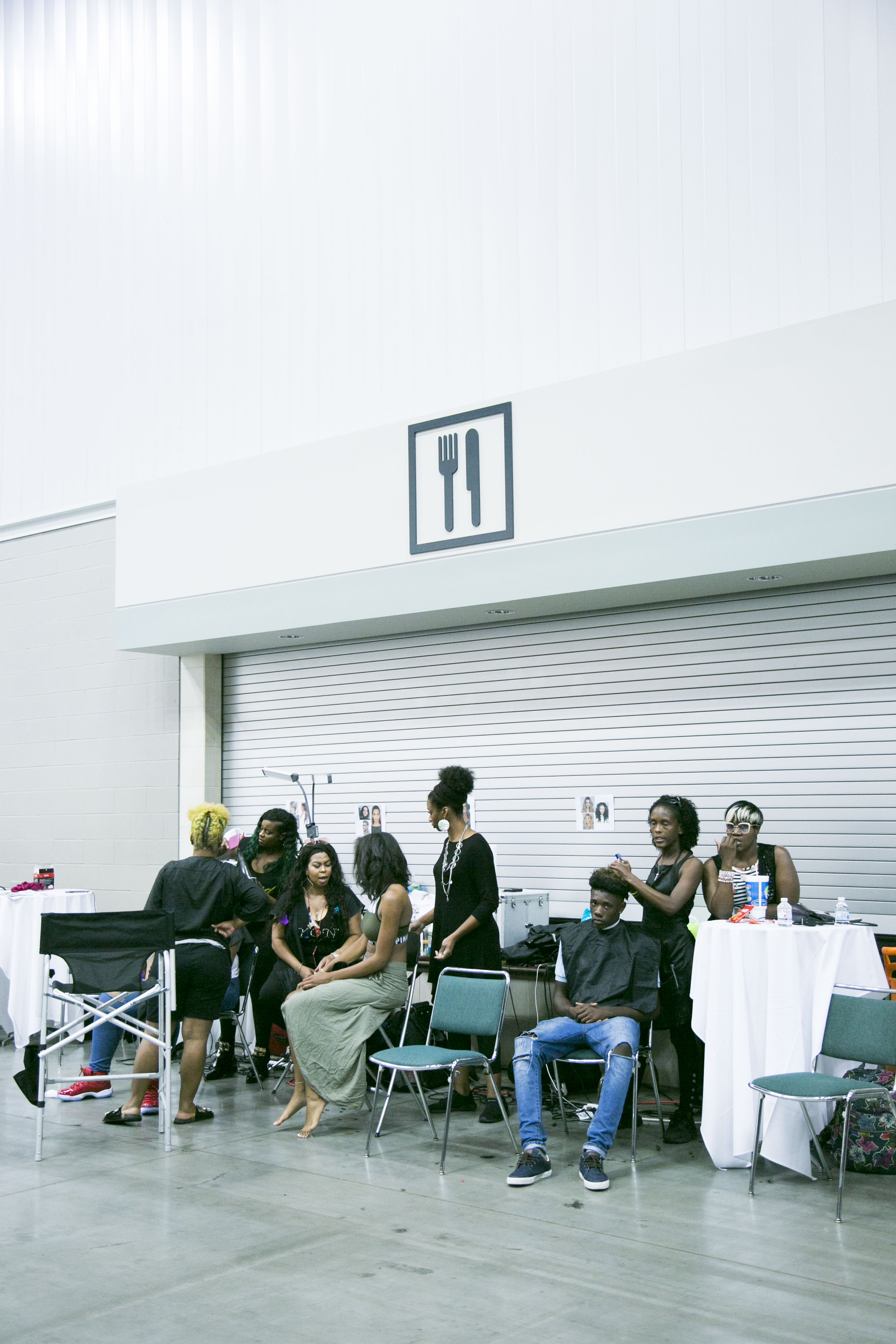 The Indiana Black Expo's fashion show also serves as a crash course in real-life styling for students at local beauty schools. Queen Peterson, a student at Fuqua Institute, finds her motivation in the transformation she sees.
"When they first come sit in the chair, they're nervous, but after they see themselves, they're like, 'Girrrrrl!'" She laughs. "I want to make more people happy and confident. It makes my soul happy to see others smile."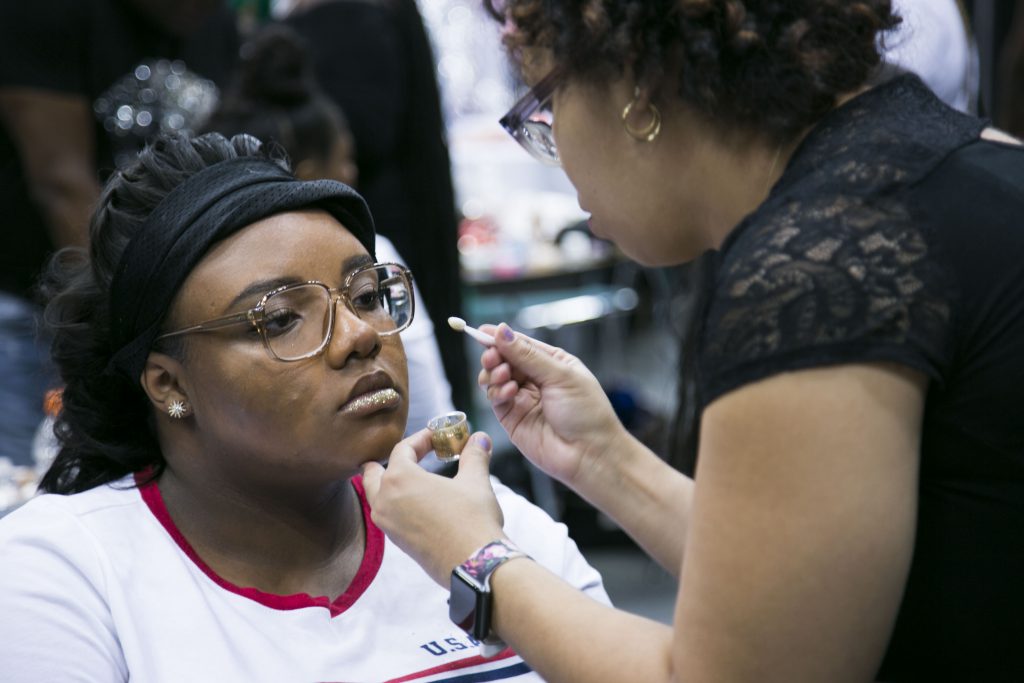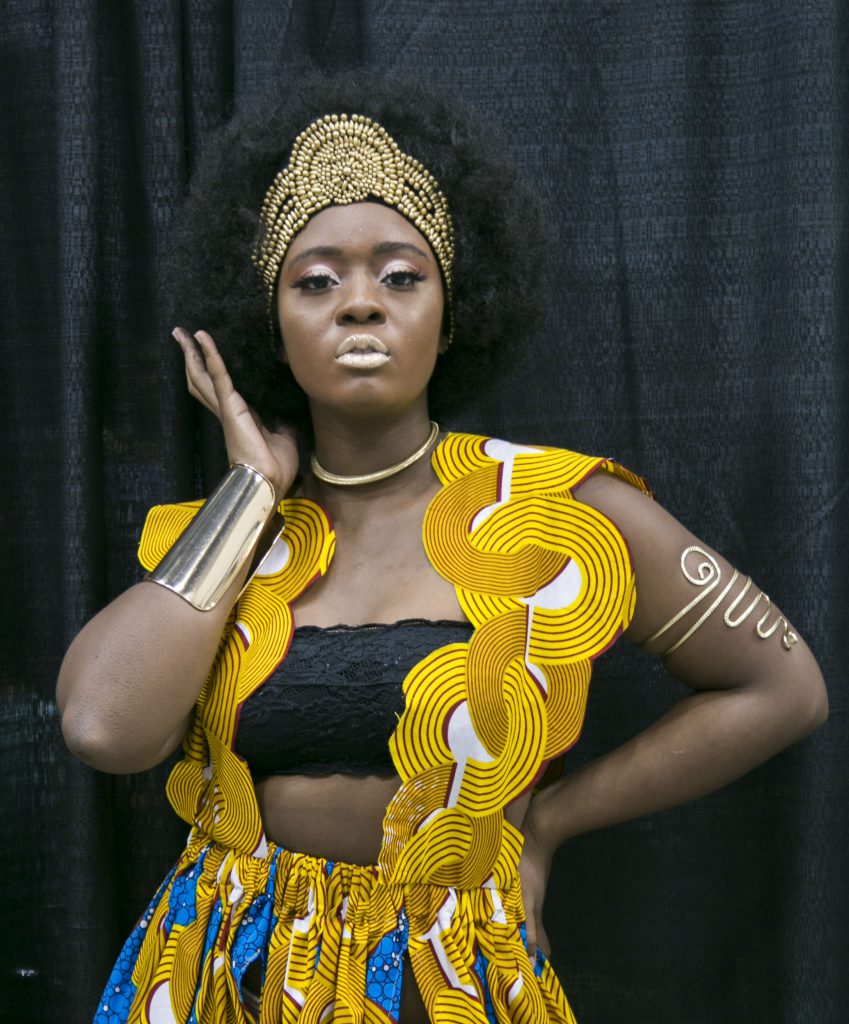 The Indiana Black Expo's Summer Celebration is only one of the organization's annual programs to recognize the achievements and contributions of African-Americans in Indiana and worldwide, but it's arguably one of its most well-known. Over 10 days, IBE's Summer Celebration hosts free concerts (the 90s kid in me appreciated that Brandy was a featured artist this year), educational workshops, job fairs, a film festival and — of course — a fashion show.
This year's audience was filled with fashionistas (and fashionable men, too) and style legends like the wonderful Alpha Blackburn (pictured below), who was inducted into Newfields' Fashion Arts Society's Hall of Fame a few months ago.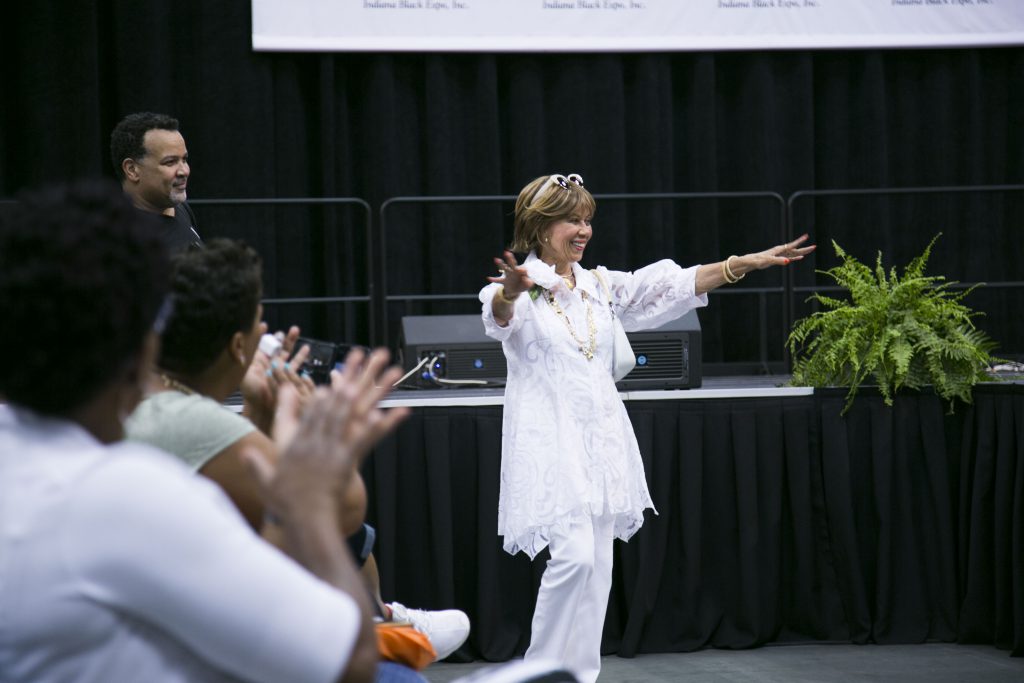 With 15 designers and almost two hours of runway ensembles, I can't possibly share everything, but here are some of my favorite looks from a runway show that honored beautiful models of all body types (yes, rock that runway, ladies!).
WHS APPAREL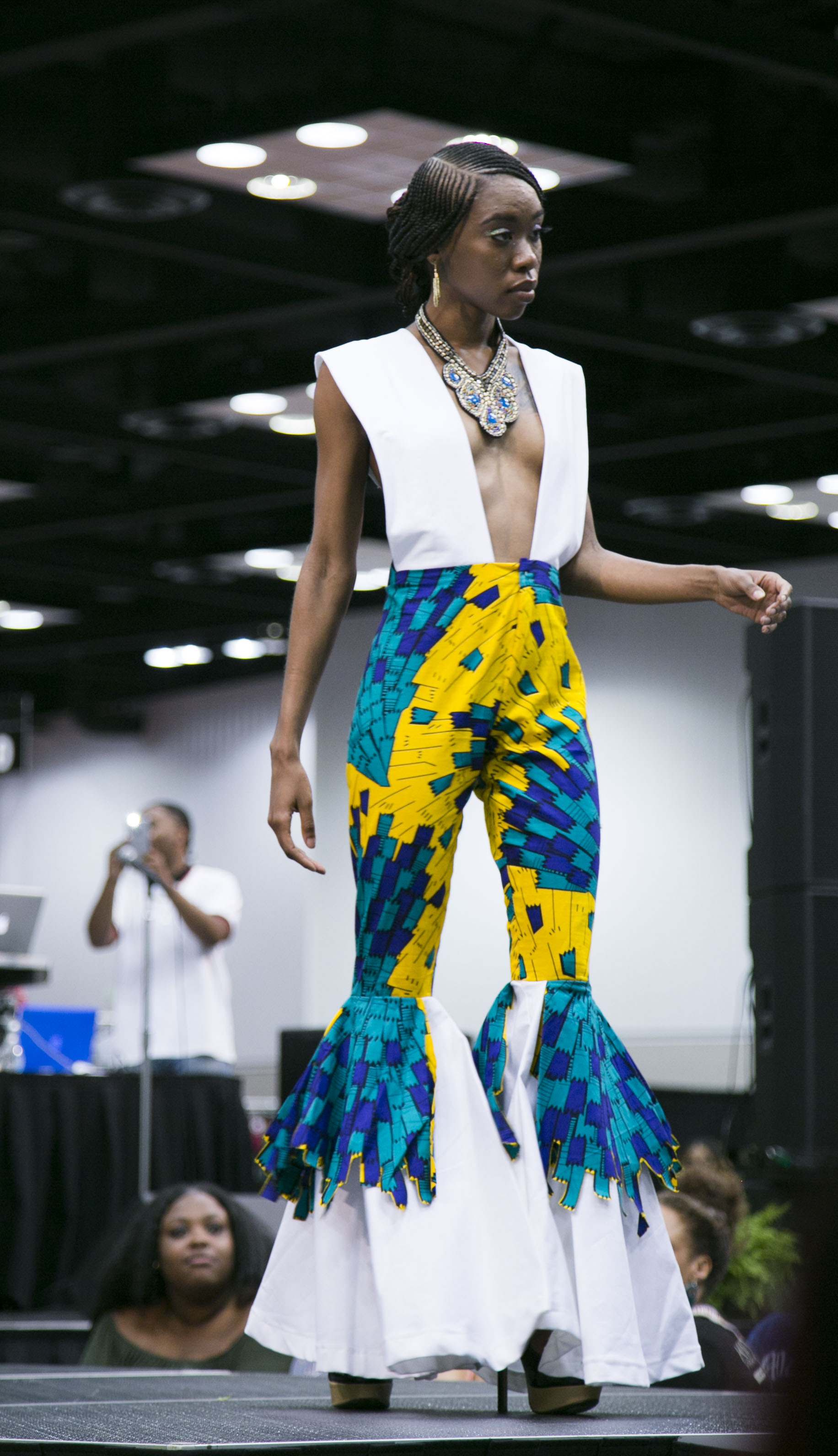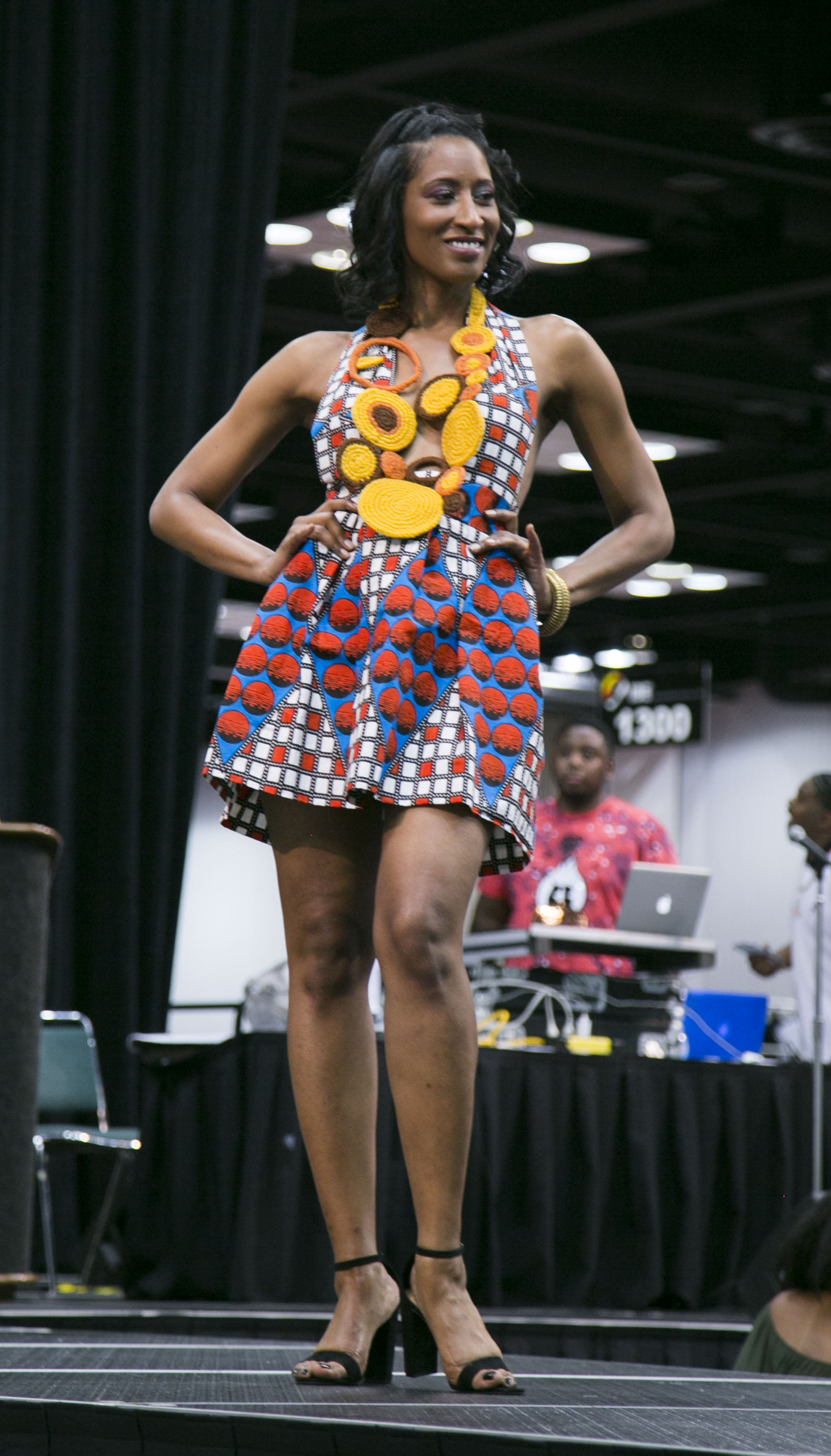 MICHELLE'S HOUSE OF DESIGN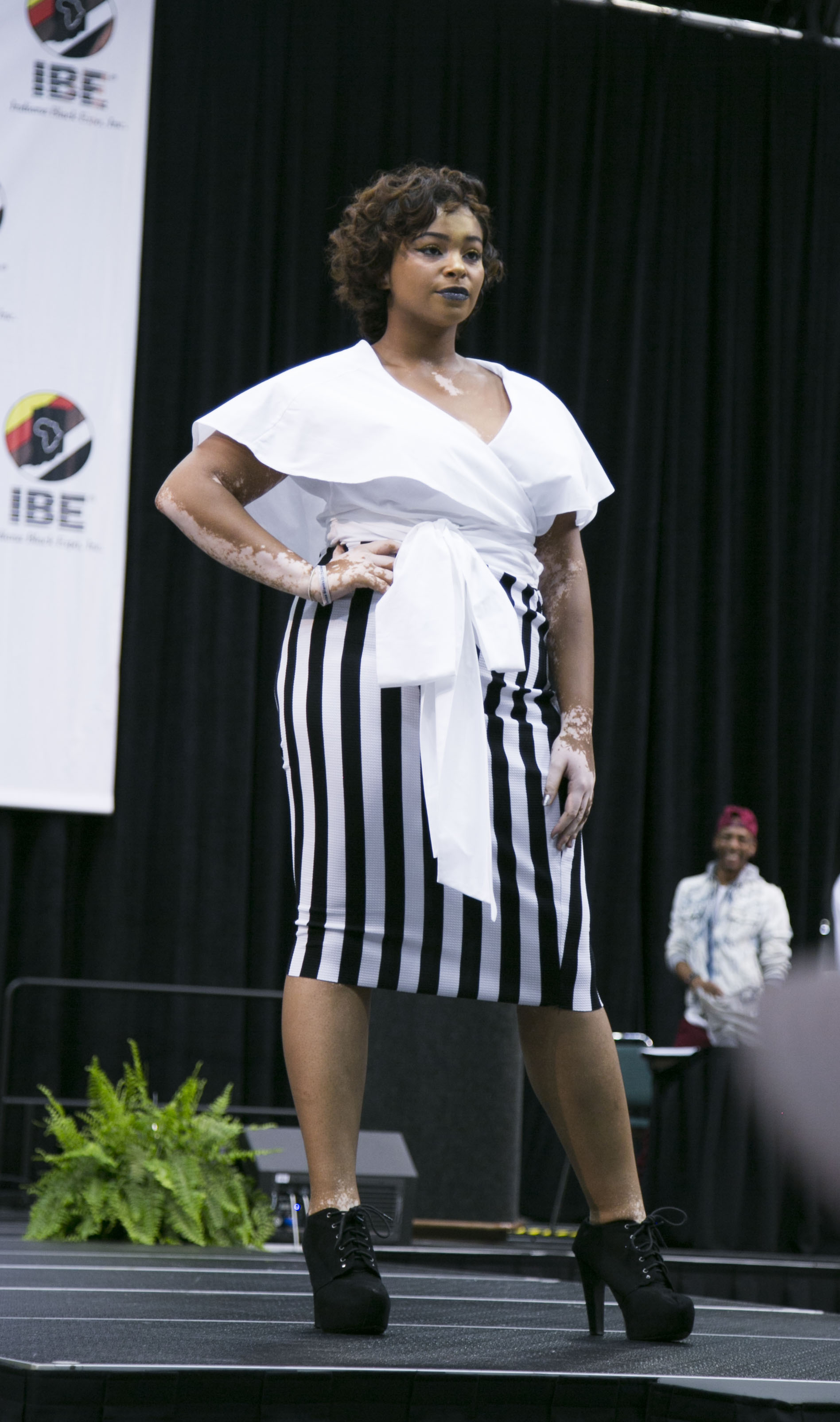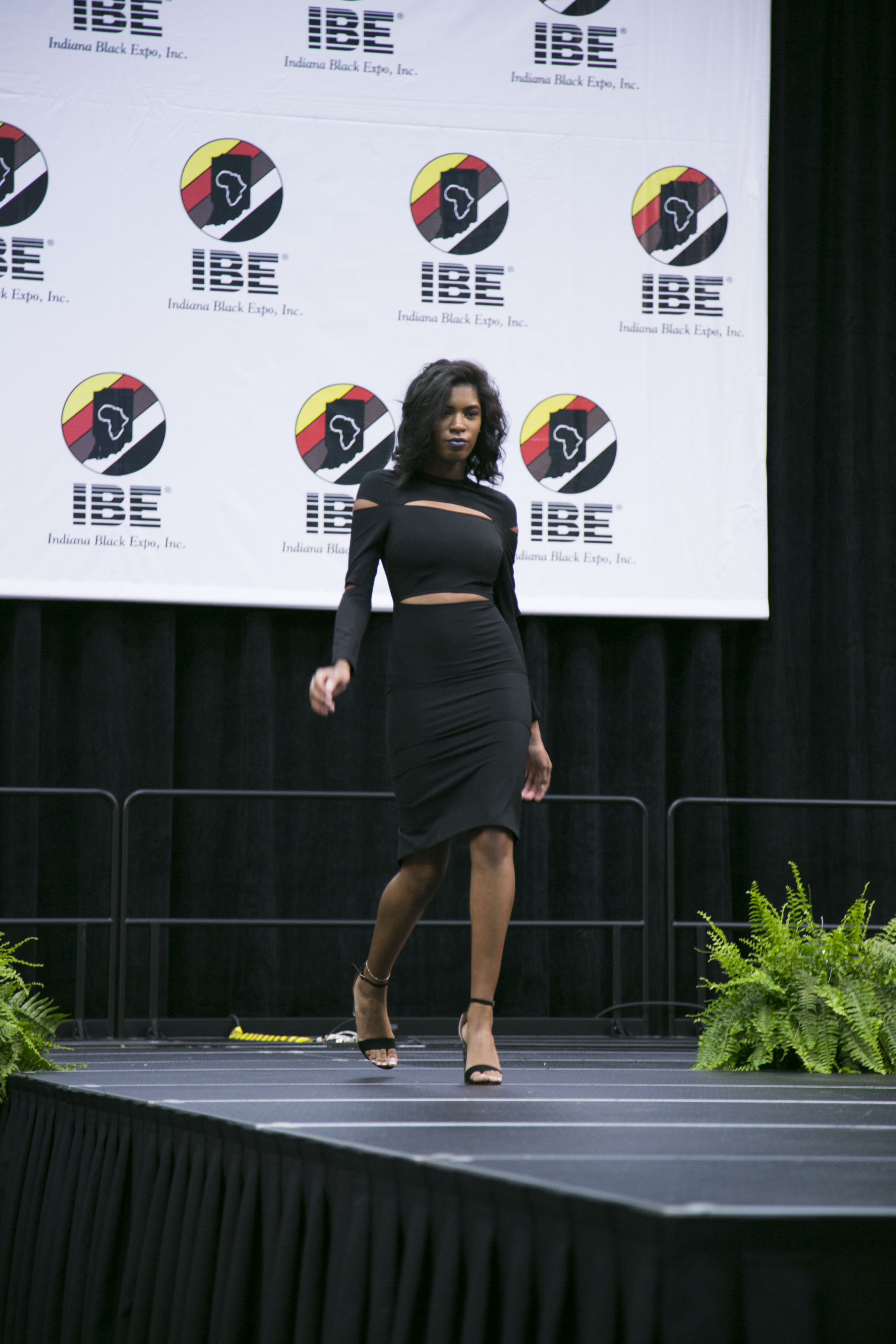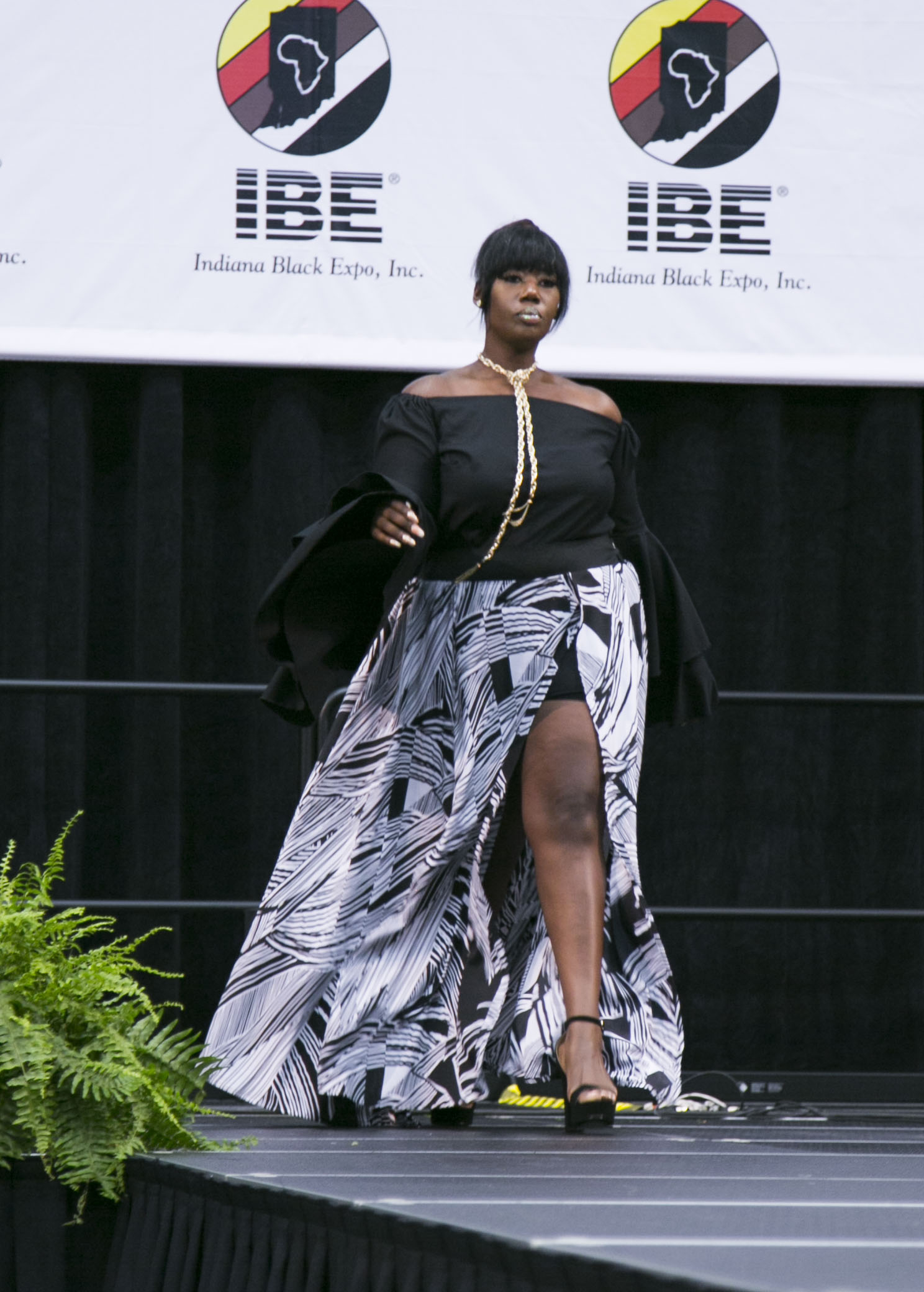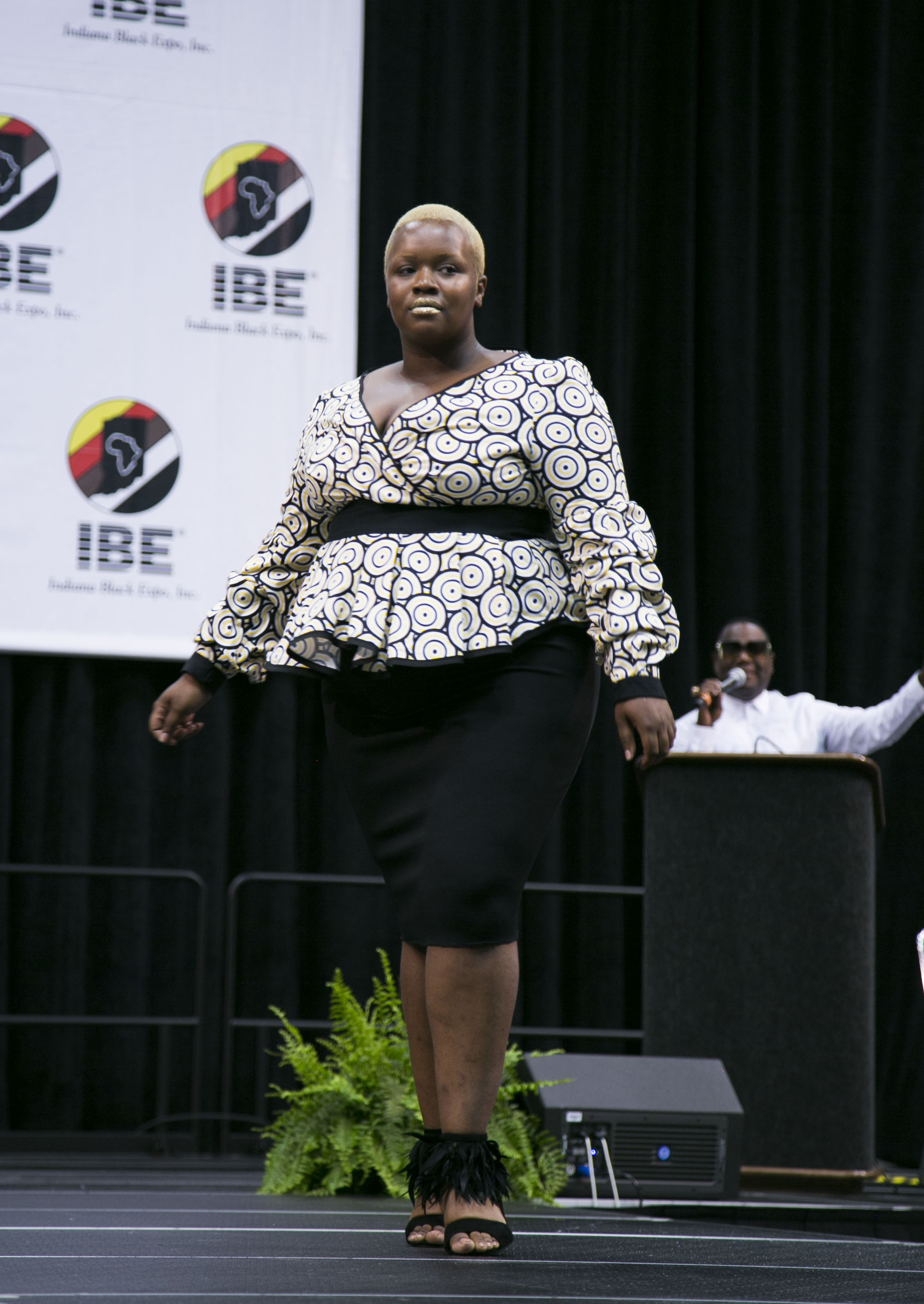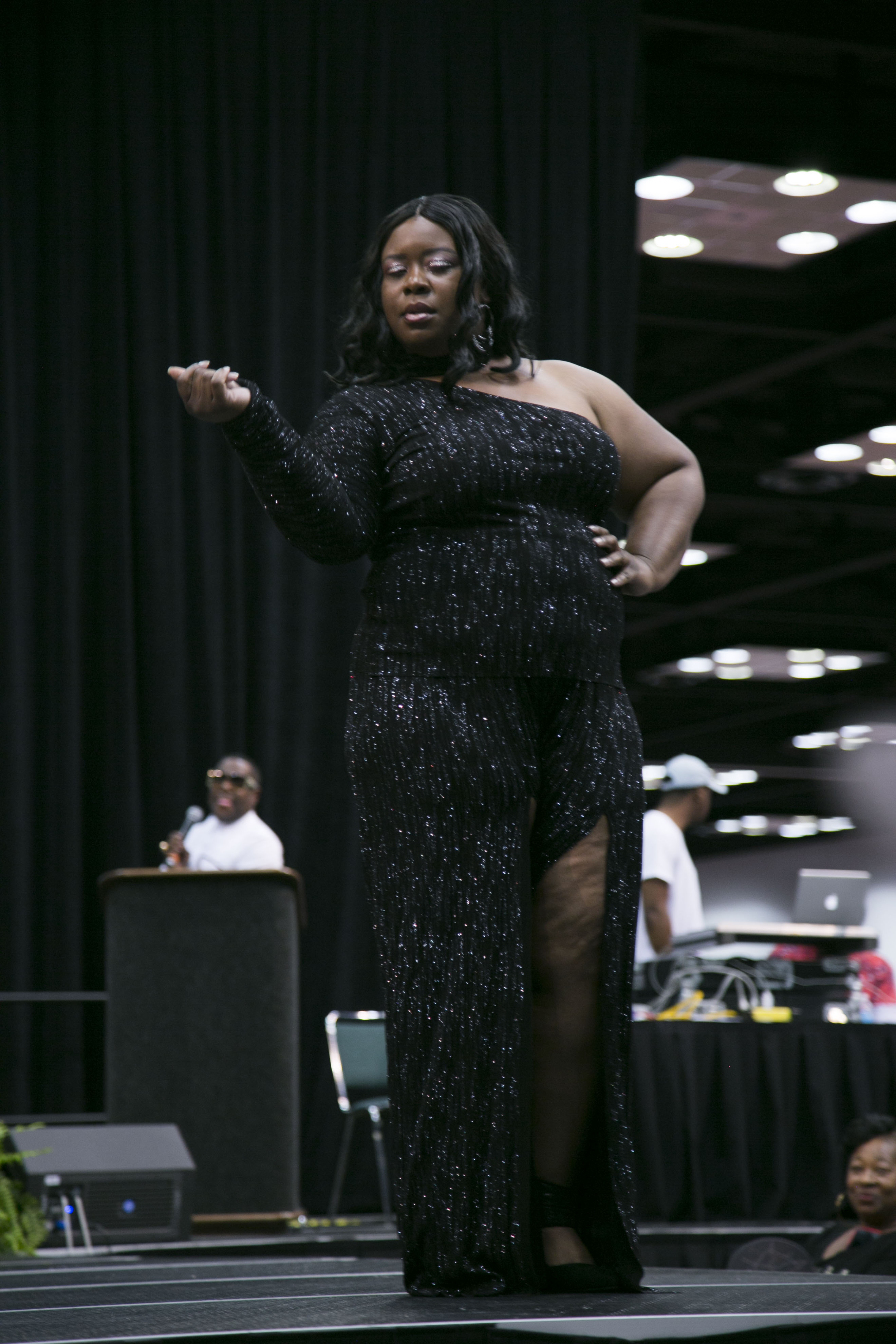 CHOKOLATE BY KOKO BROWN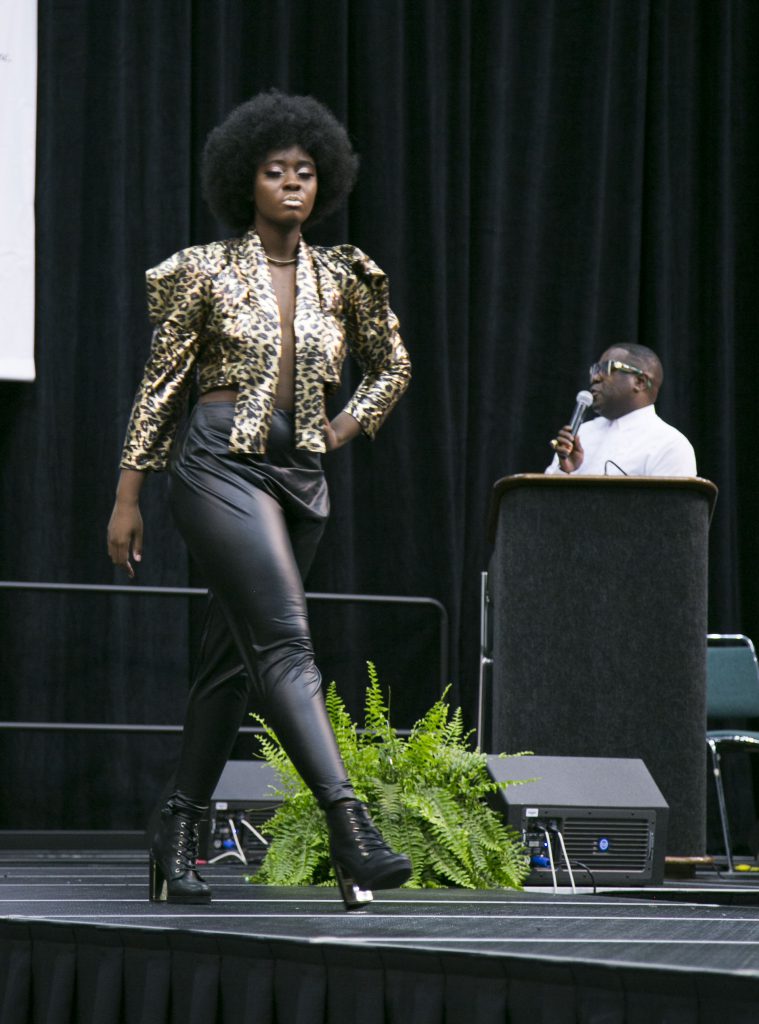 SONNY BATES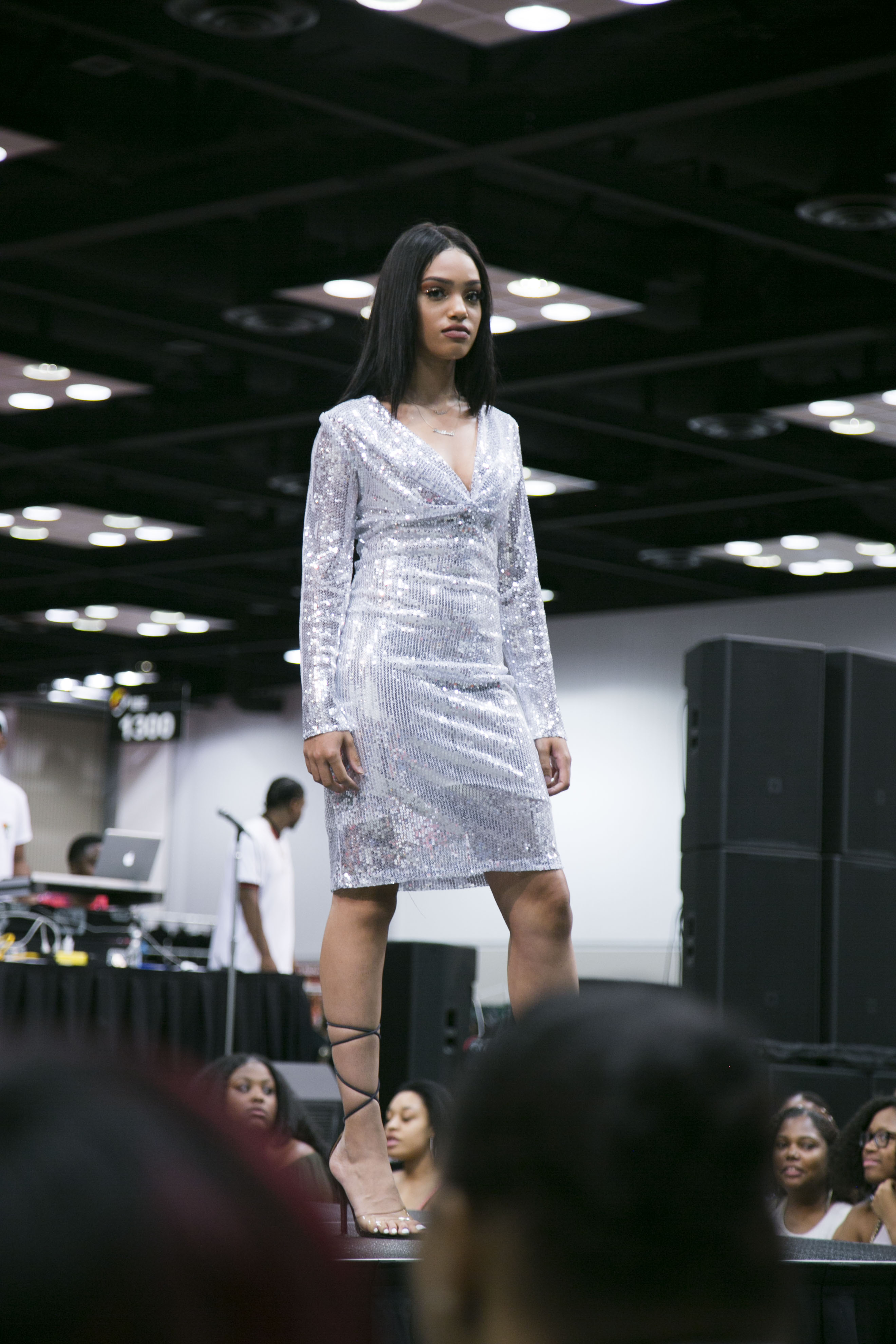 BGALS COUTURE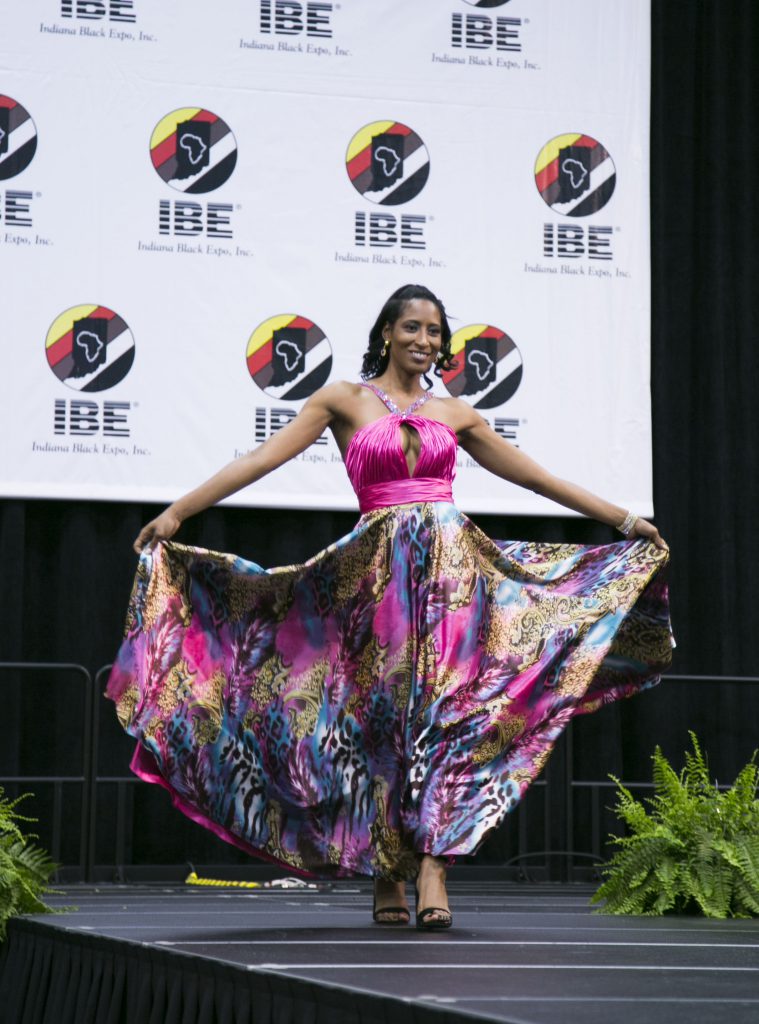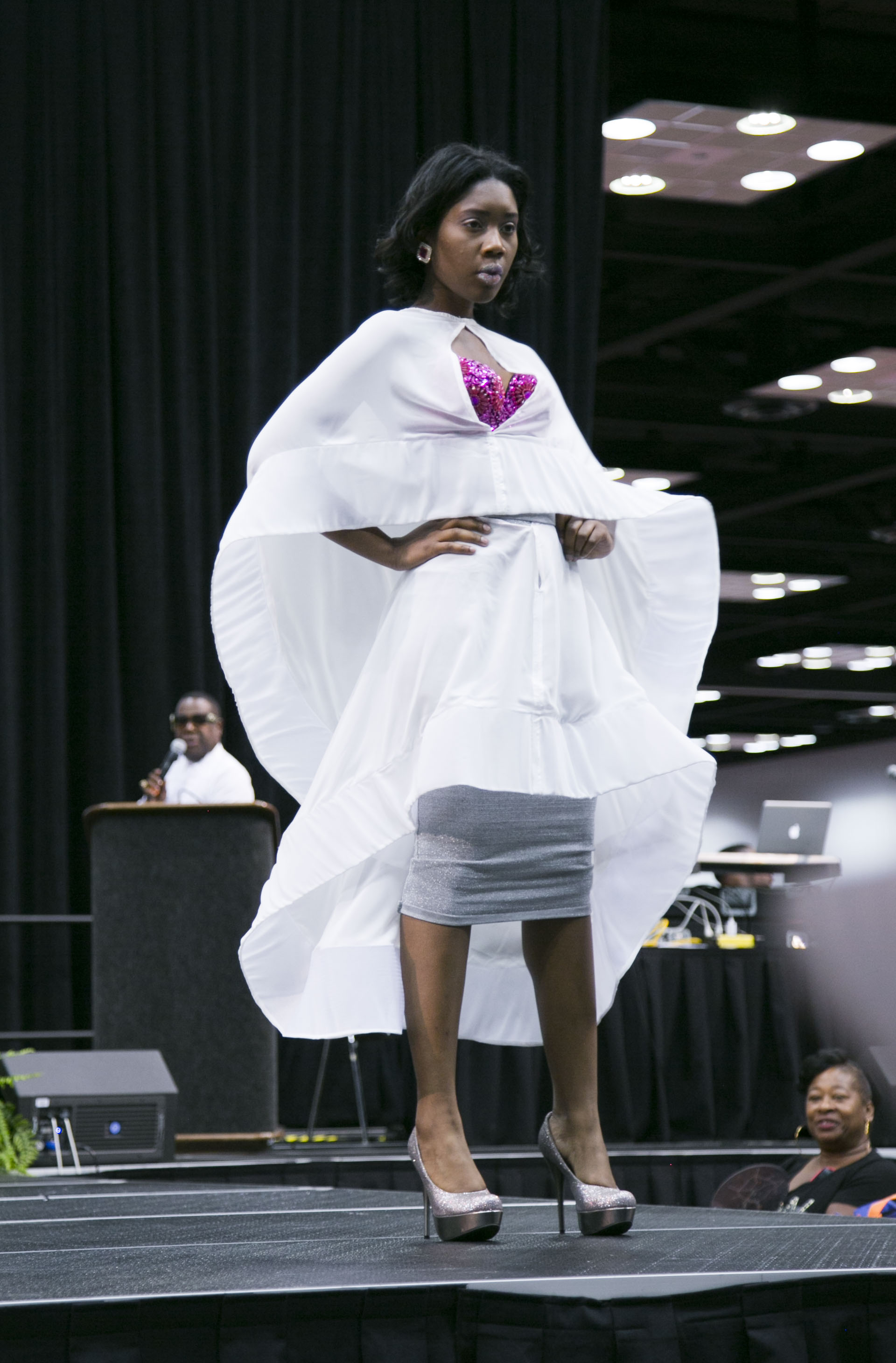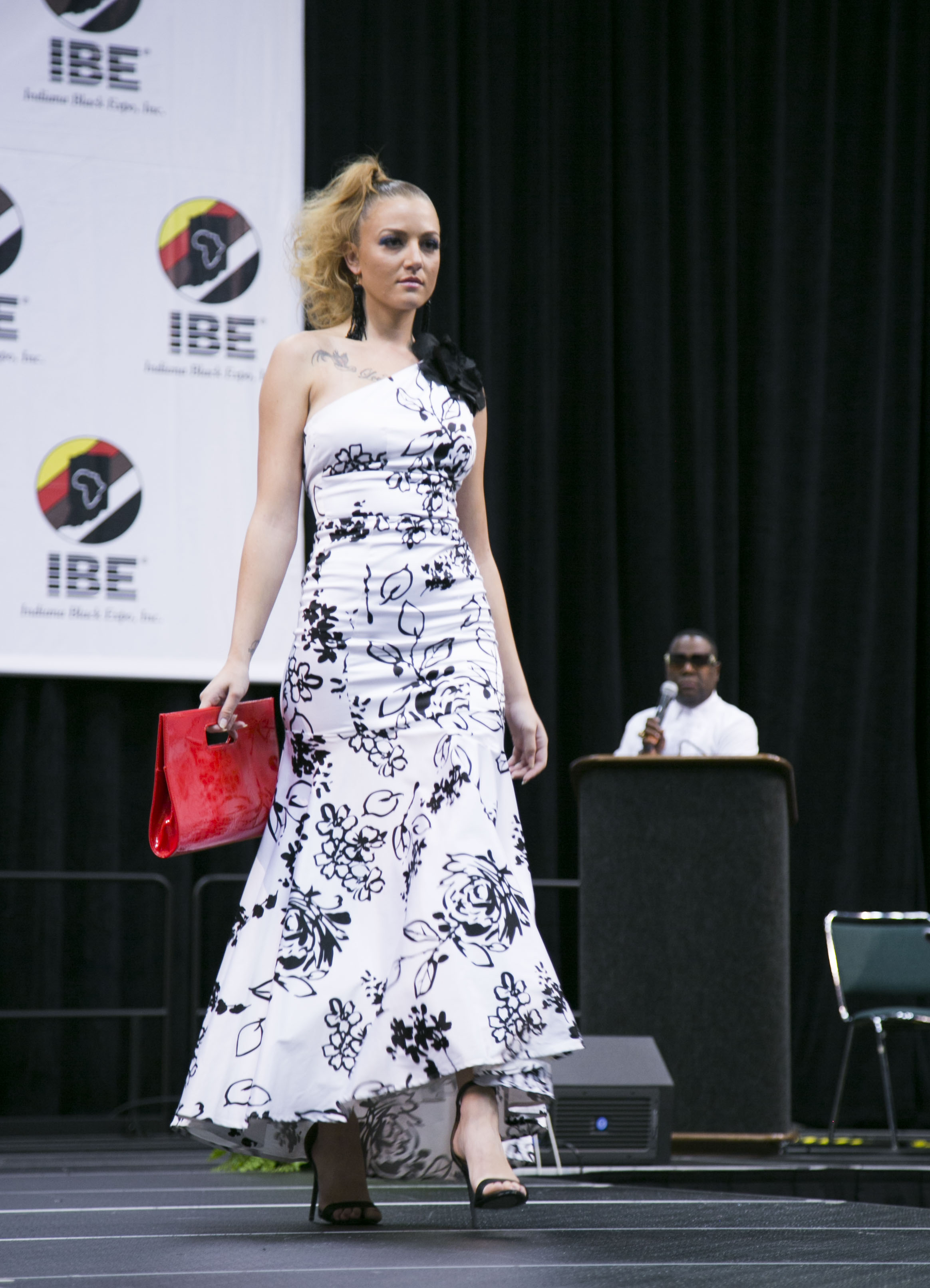 PRSVR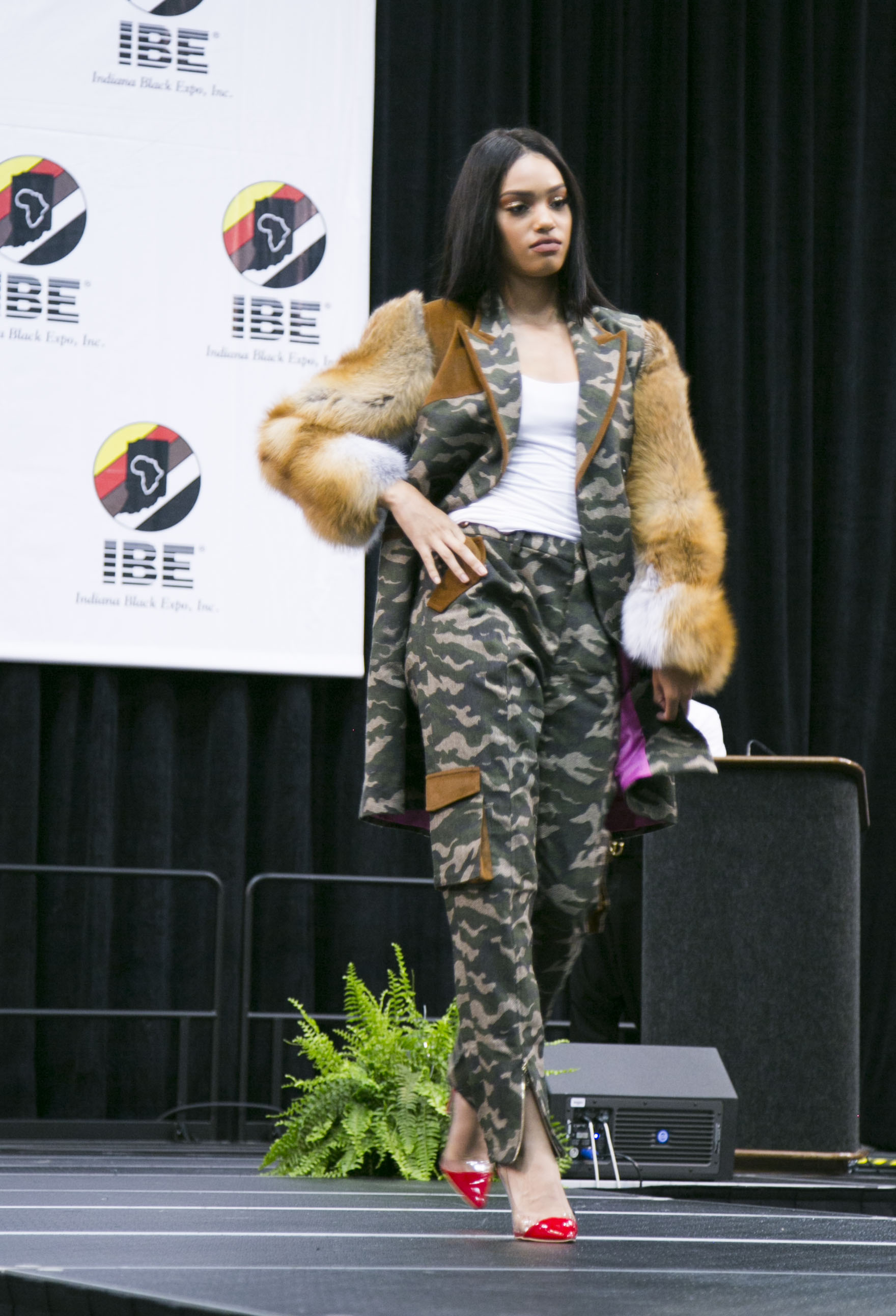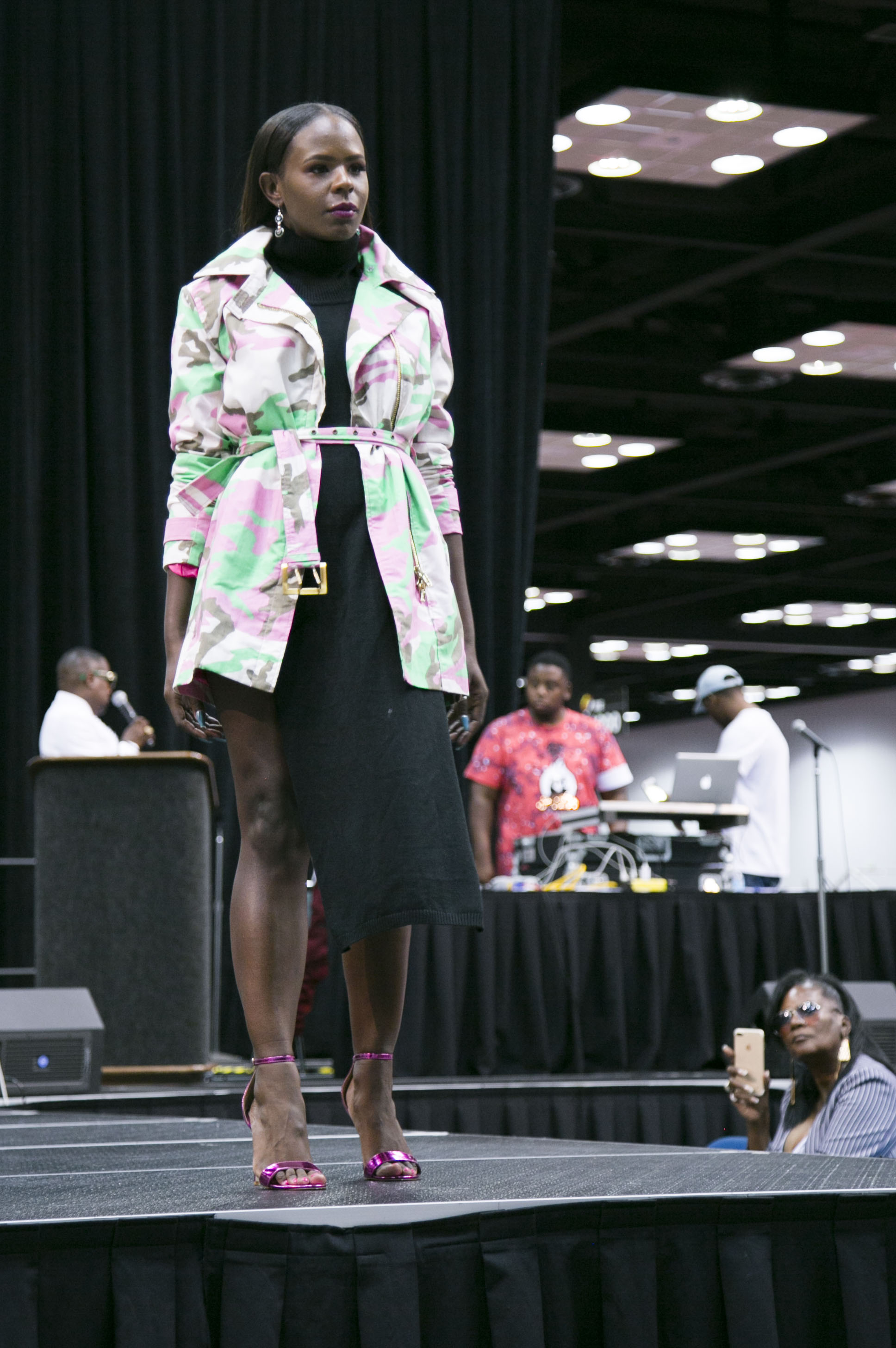 MARCHELL LAVON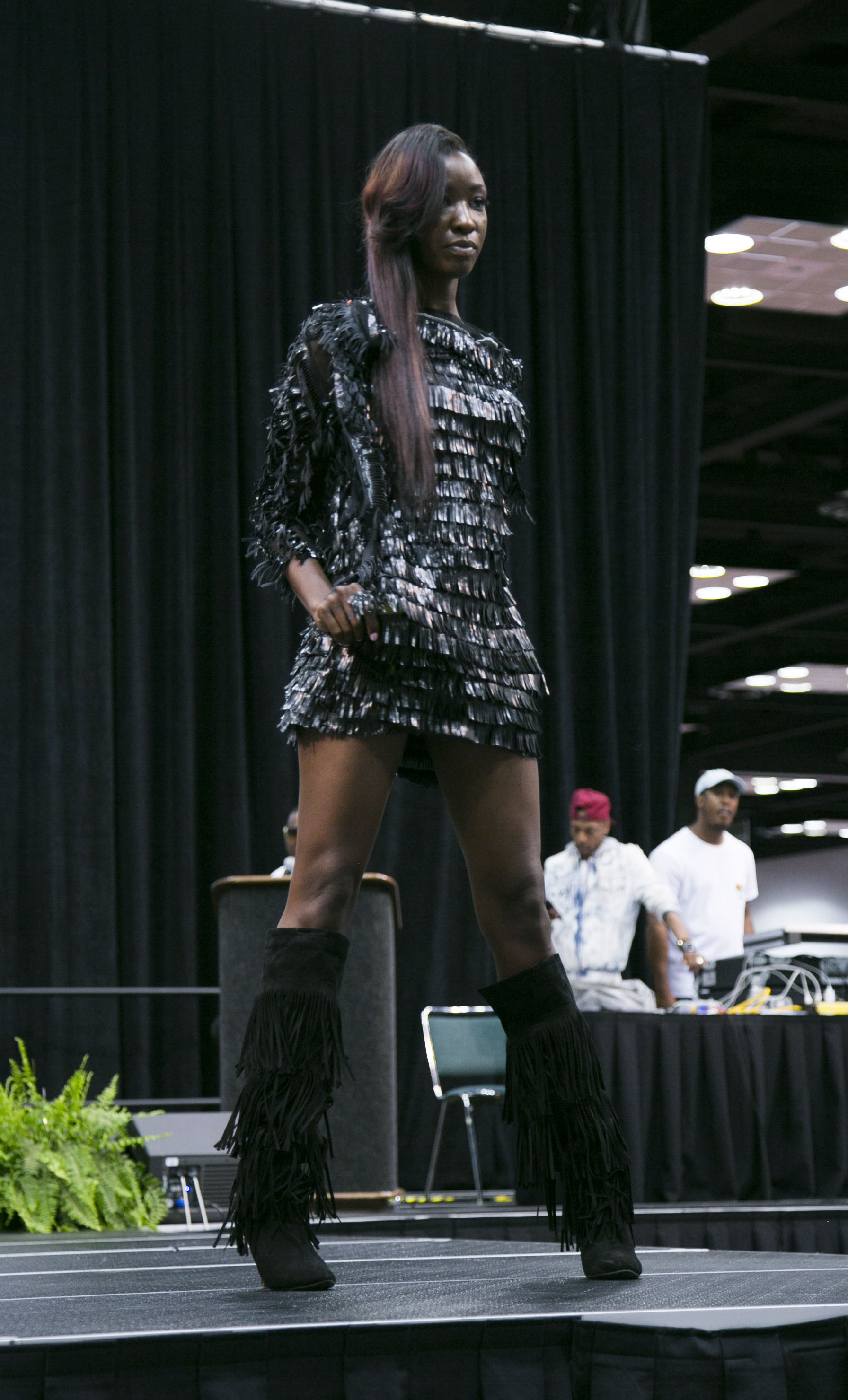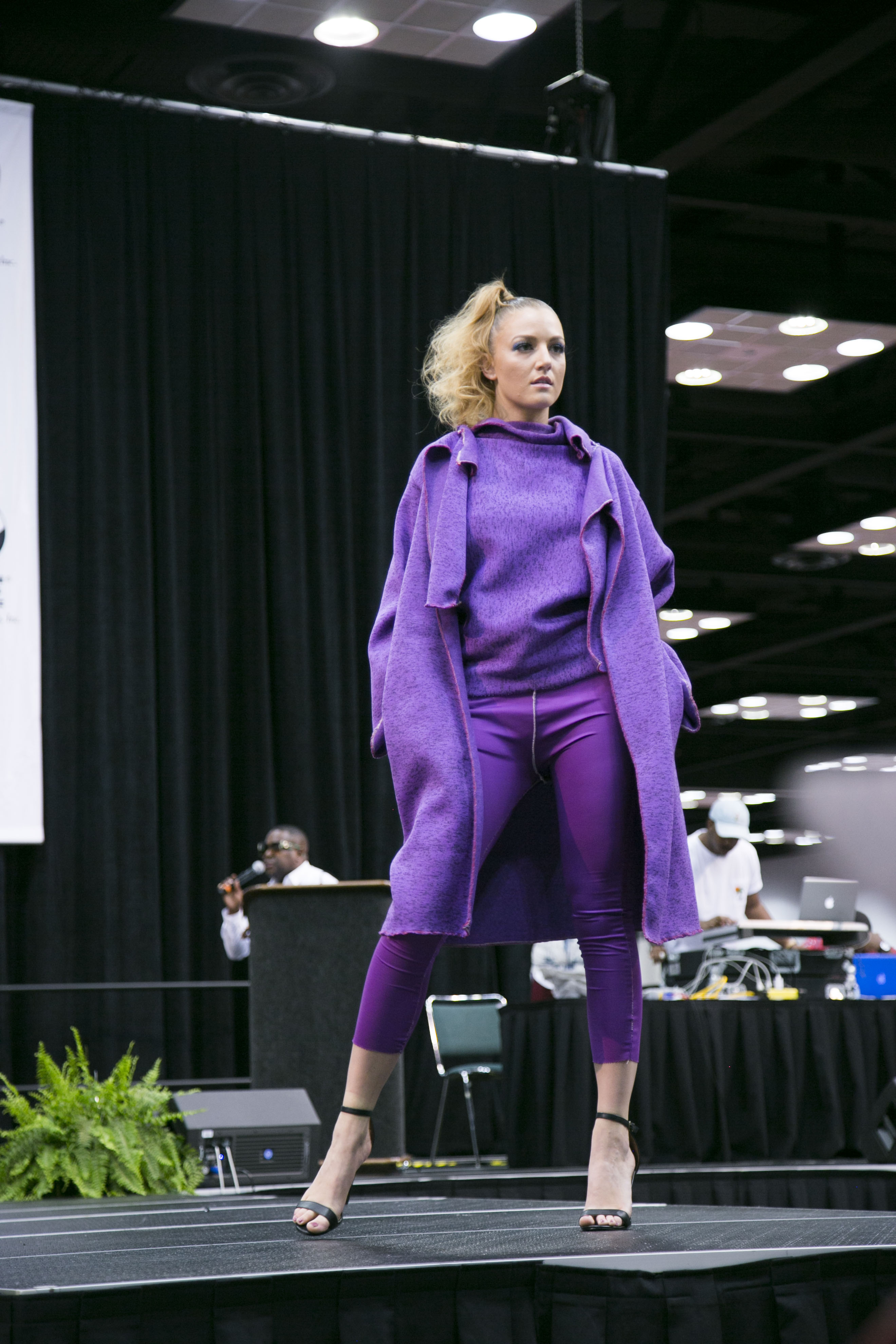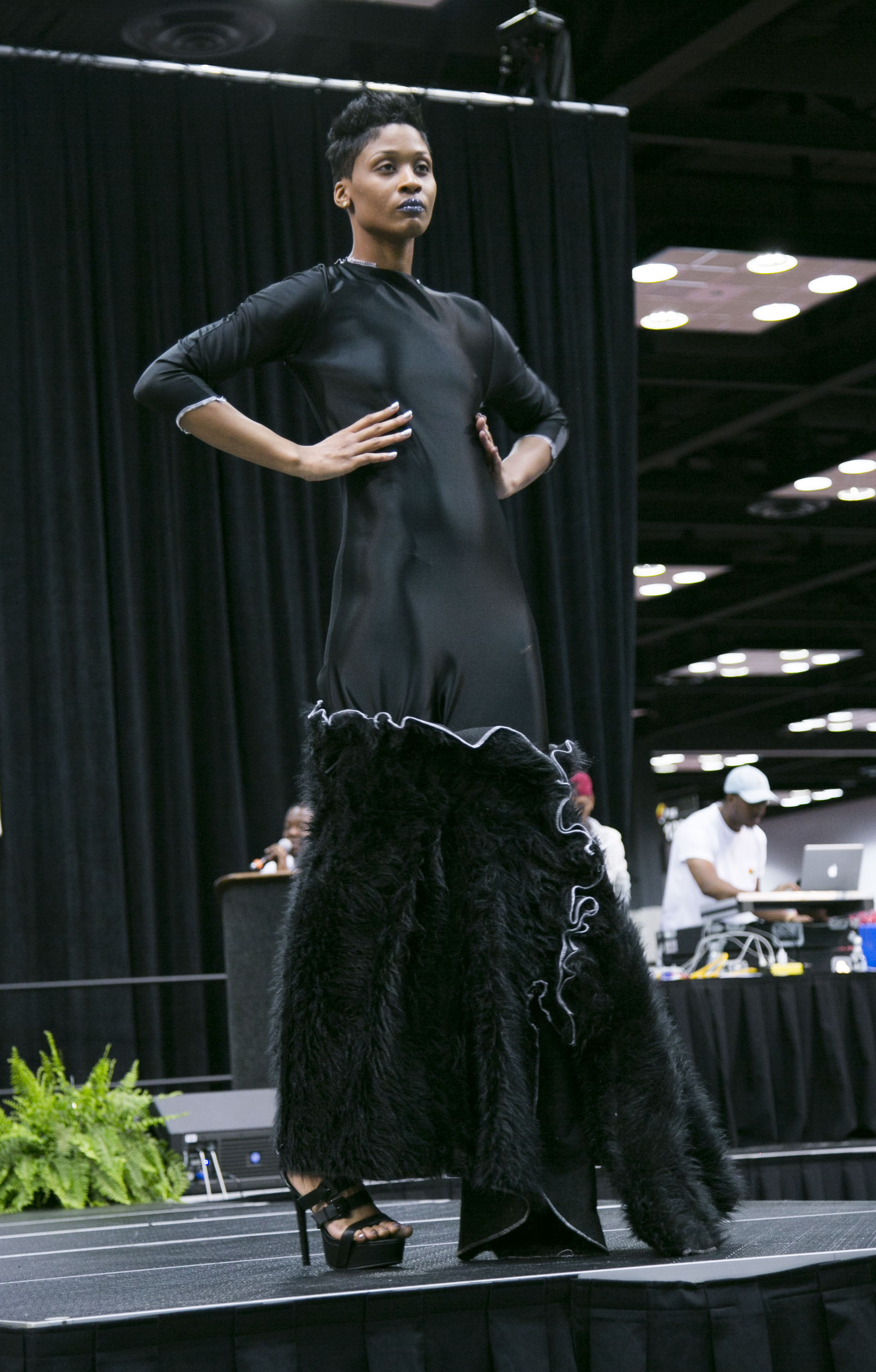 TWISTEDENIM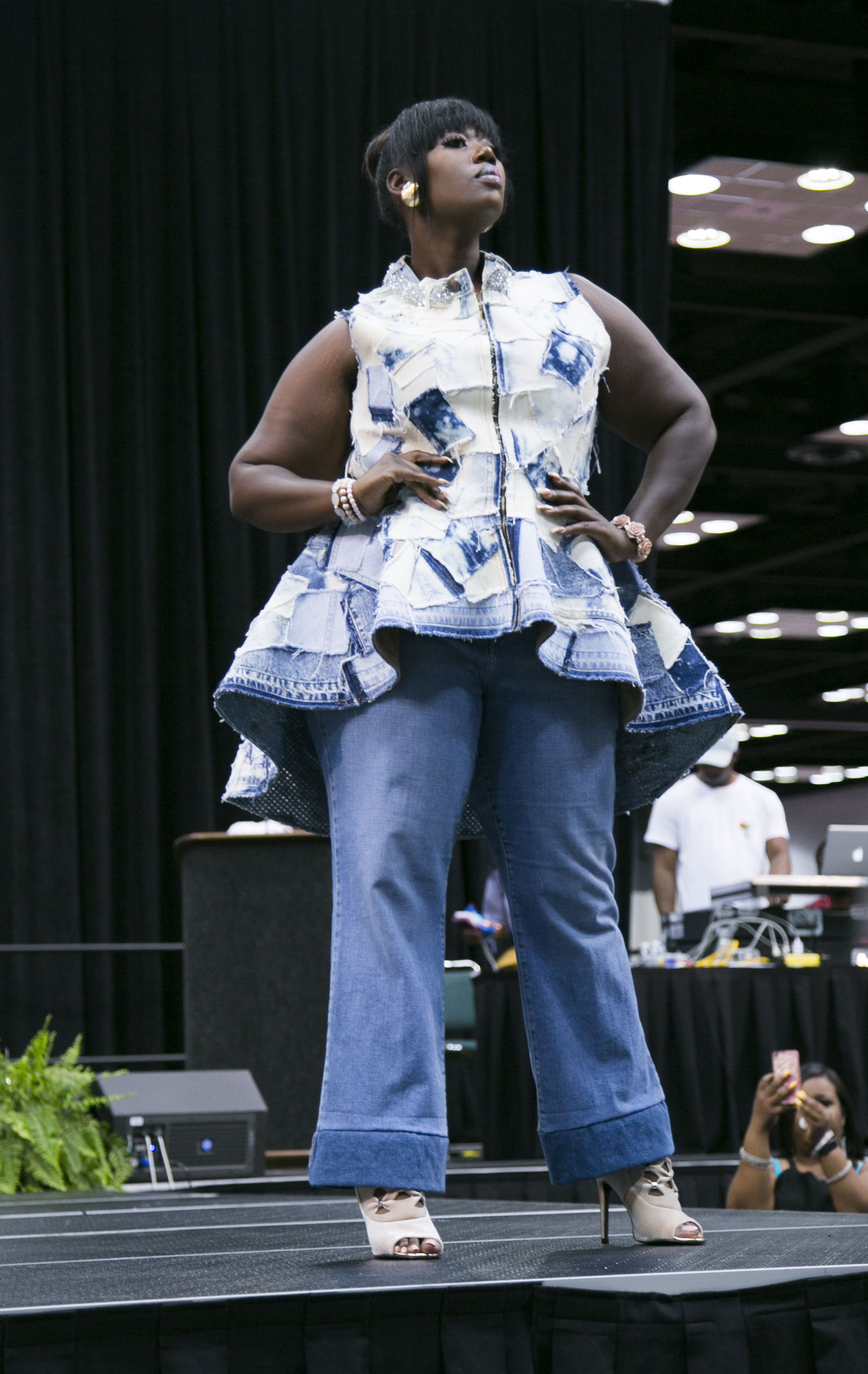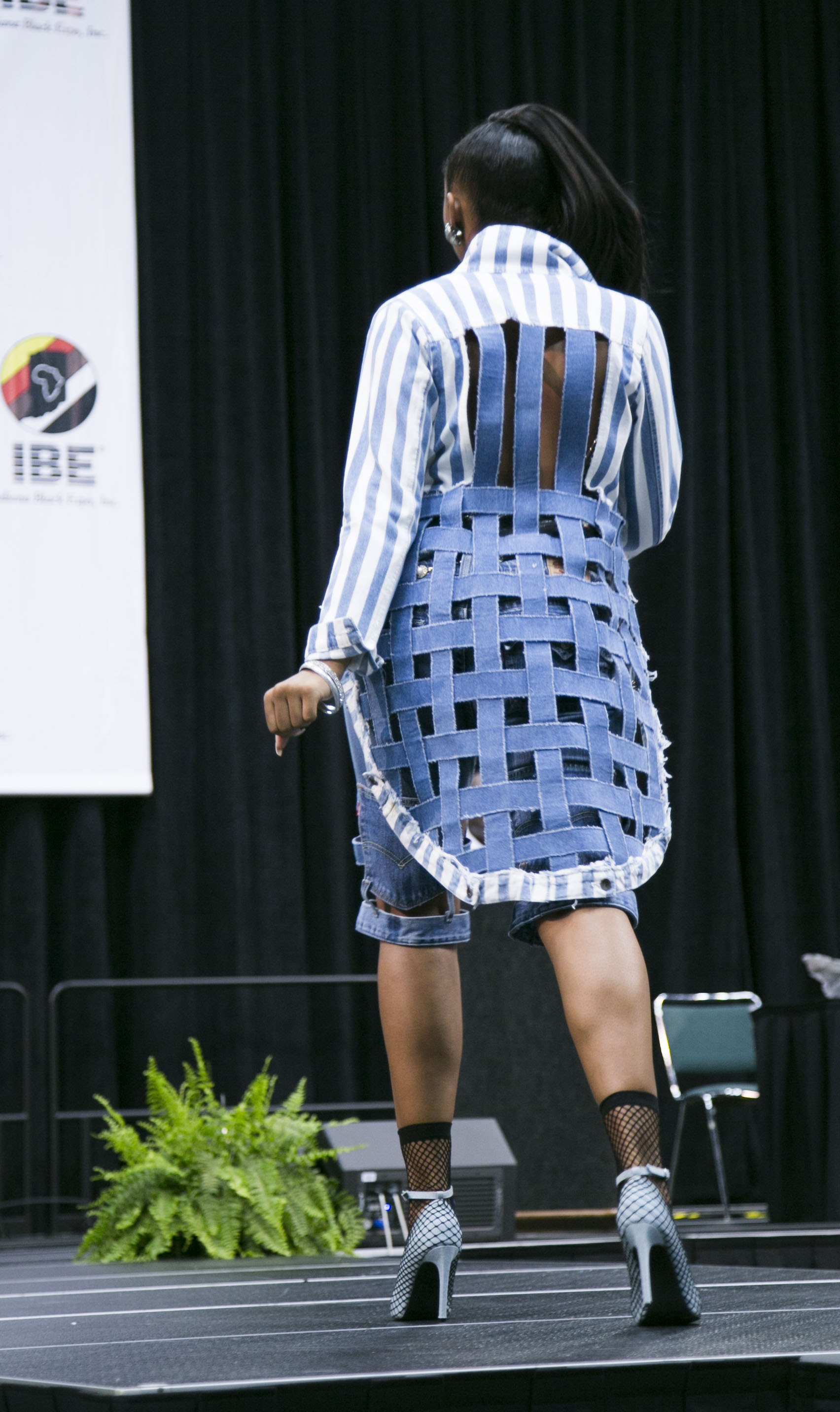 GOTHIC DIMENSIONS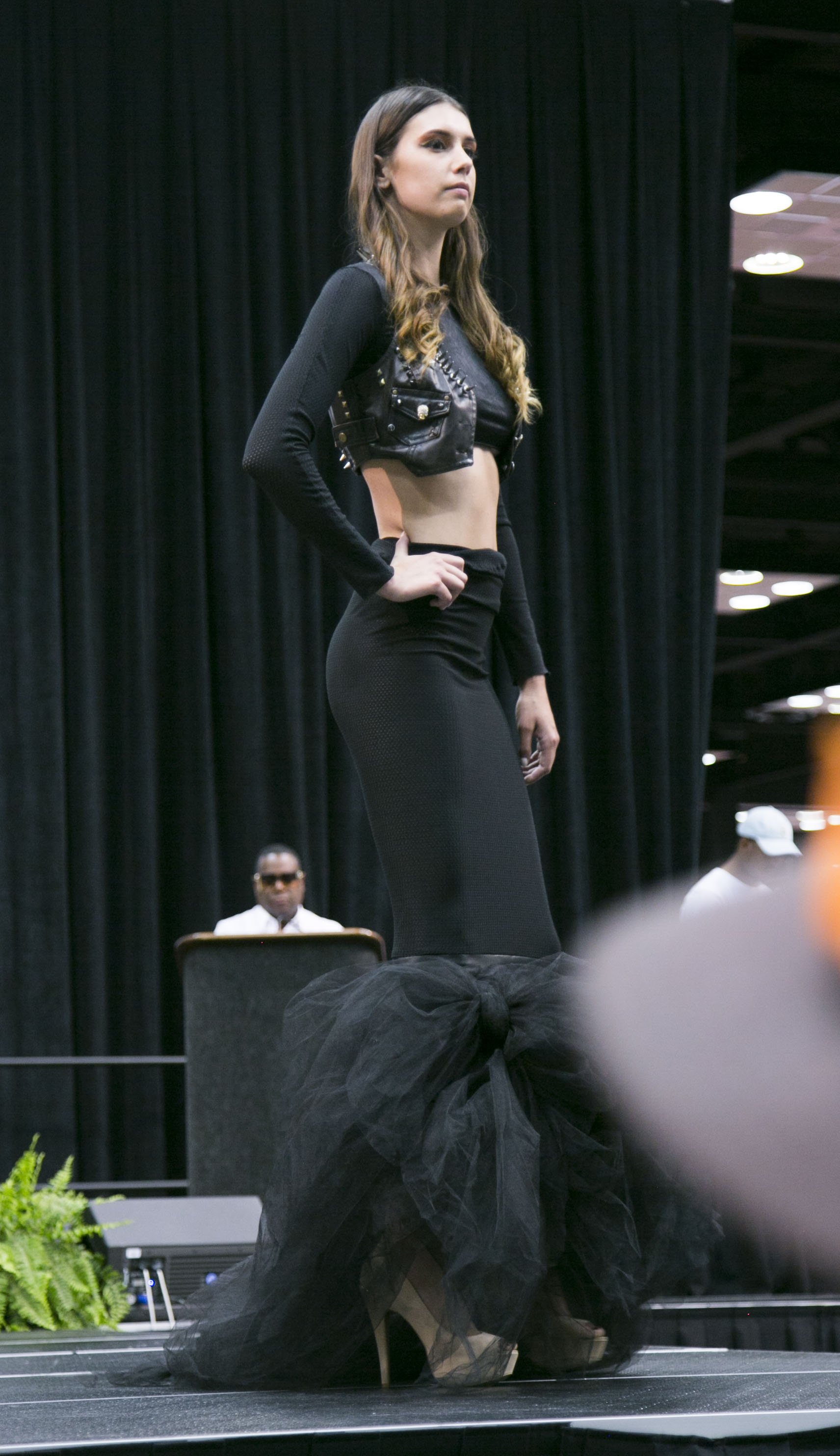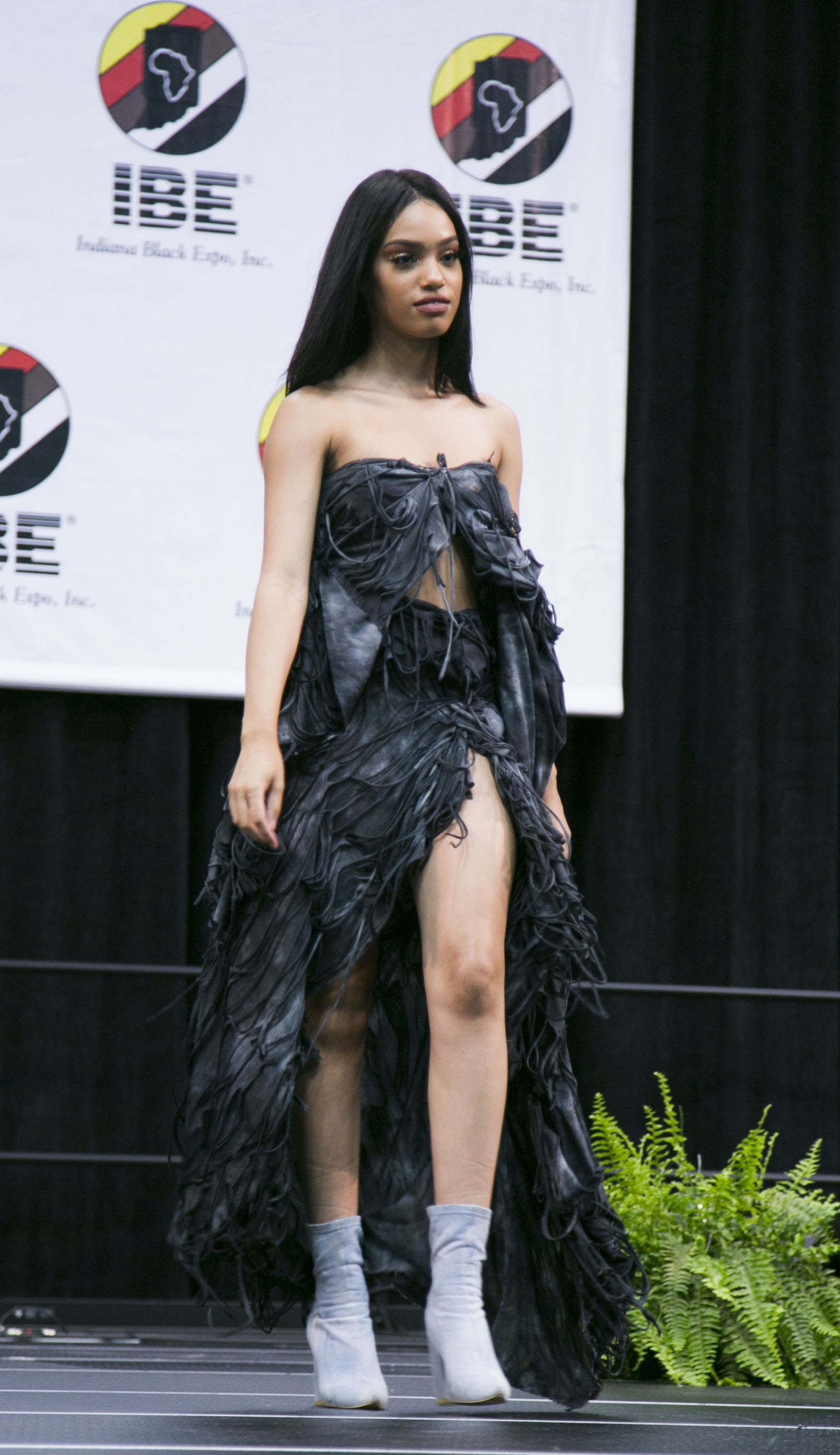 KARAPA CLOTHING CO.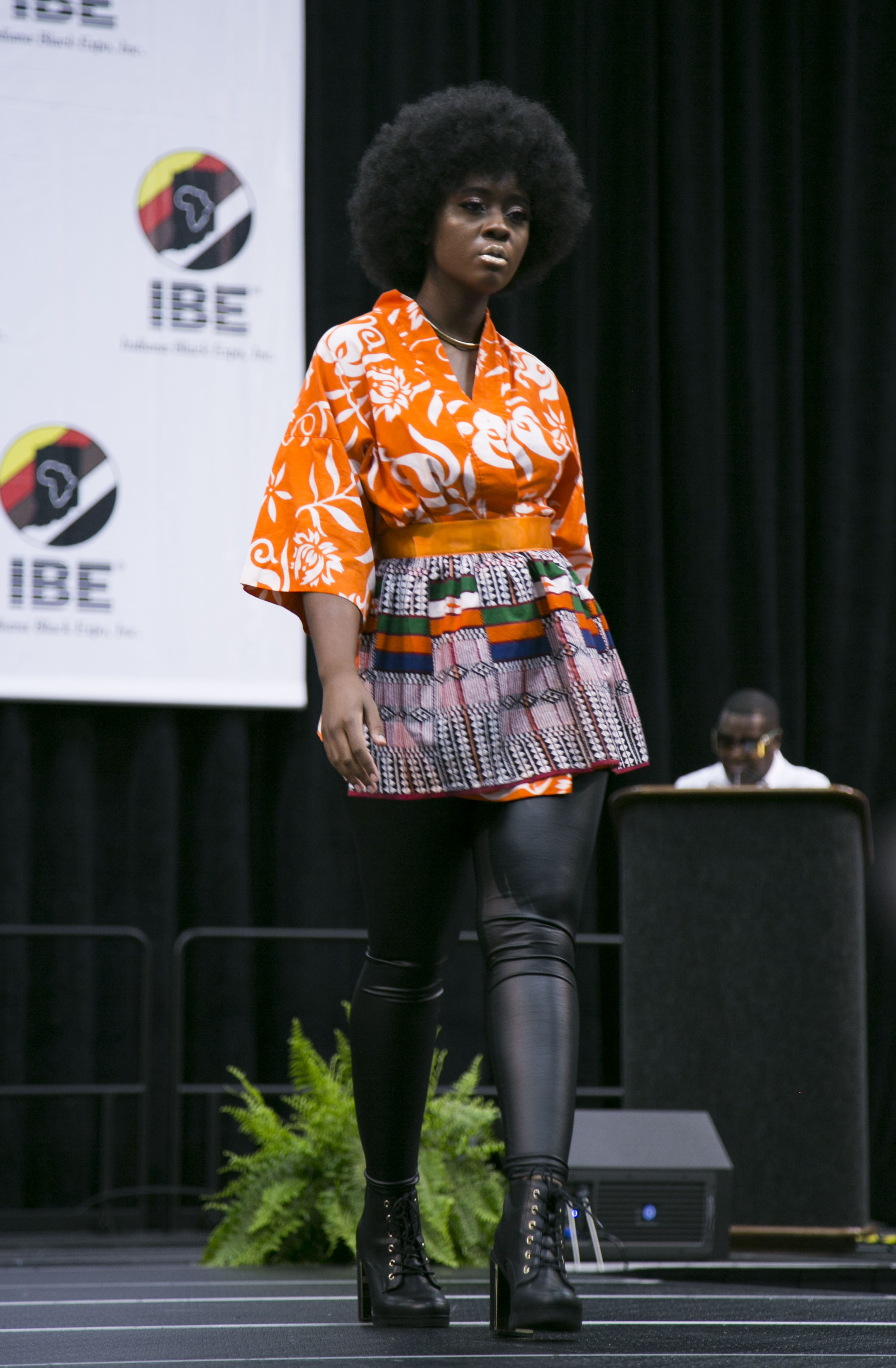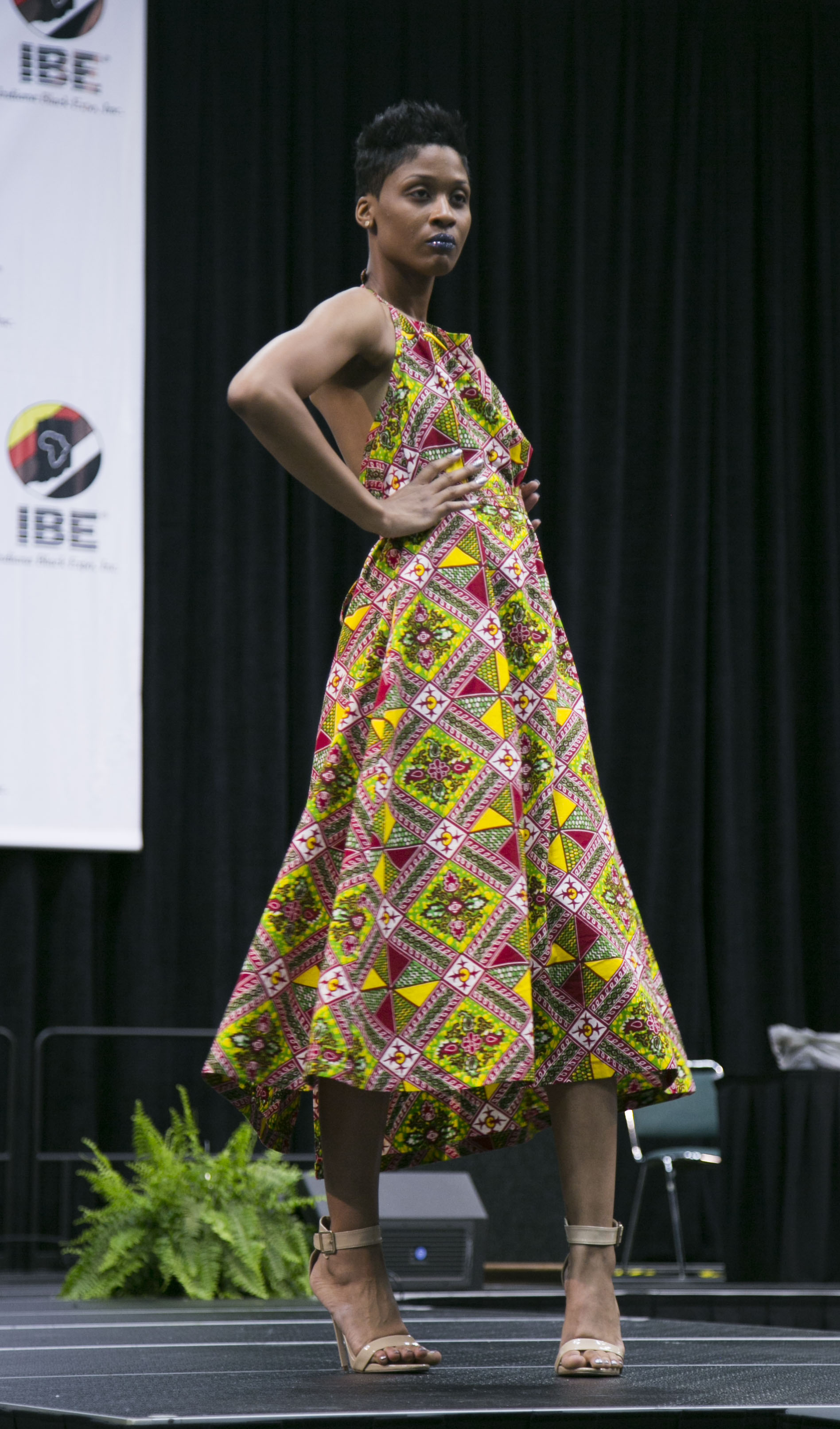 ANJEL'S BOUTIQUE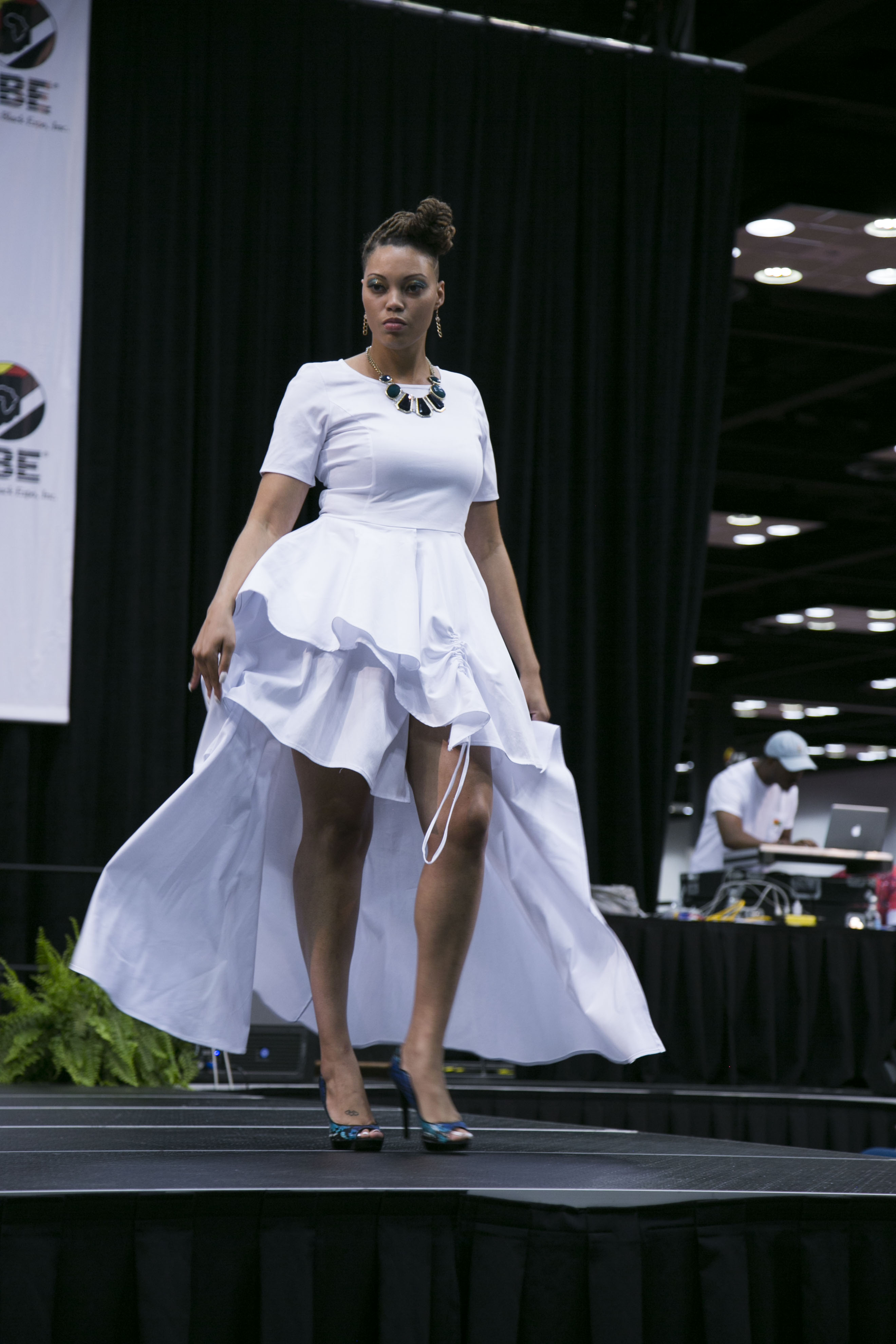 MIKE SYLLA COUTURE (painted leatherwear from Paris)
with blouses from NIKKI BLAINE COUTURE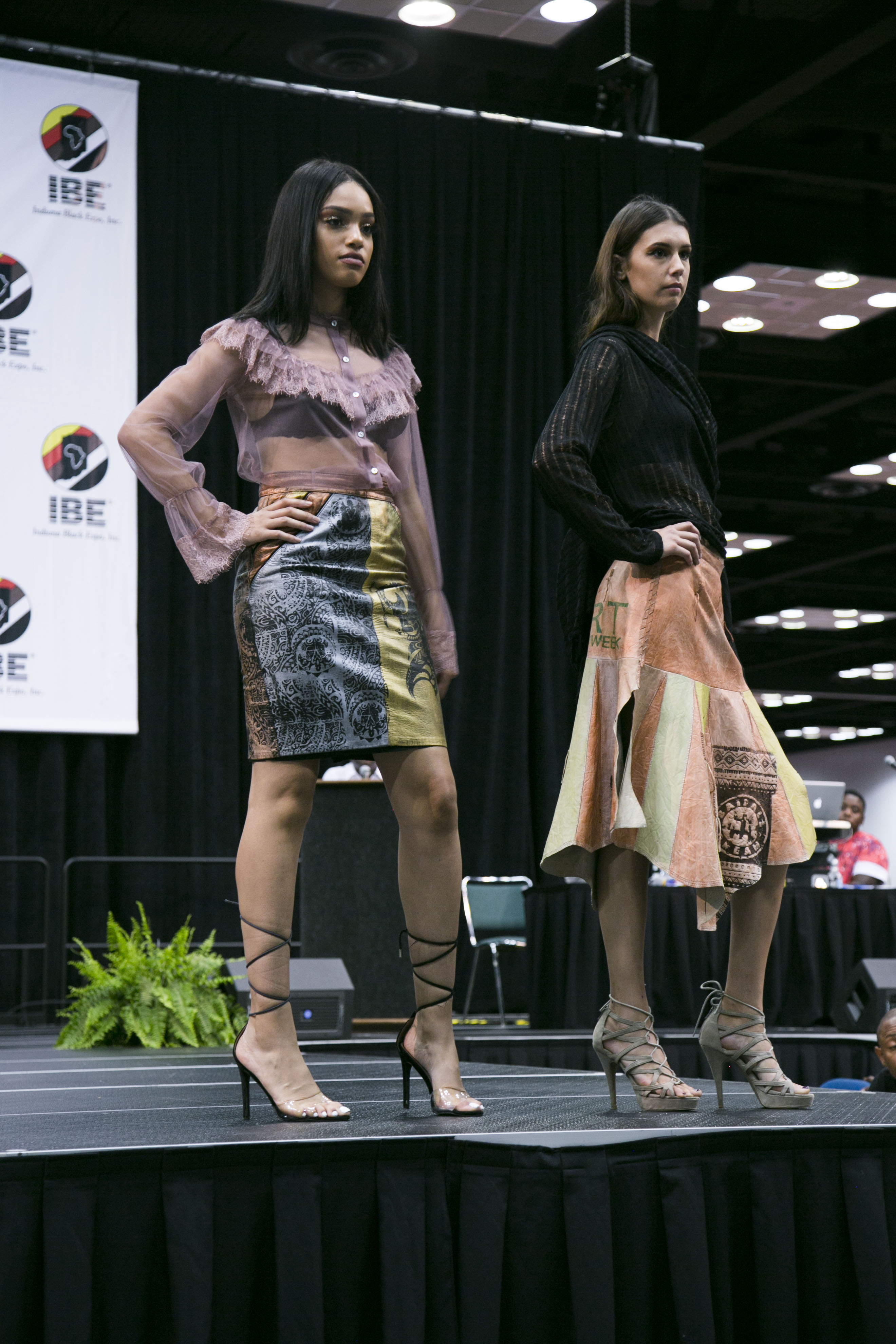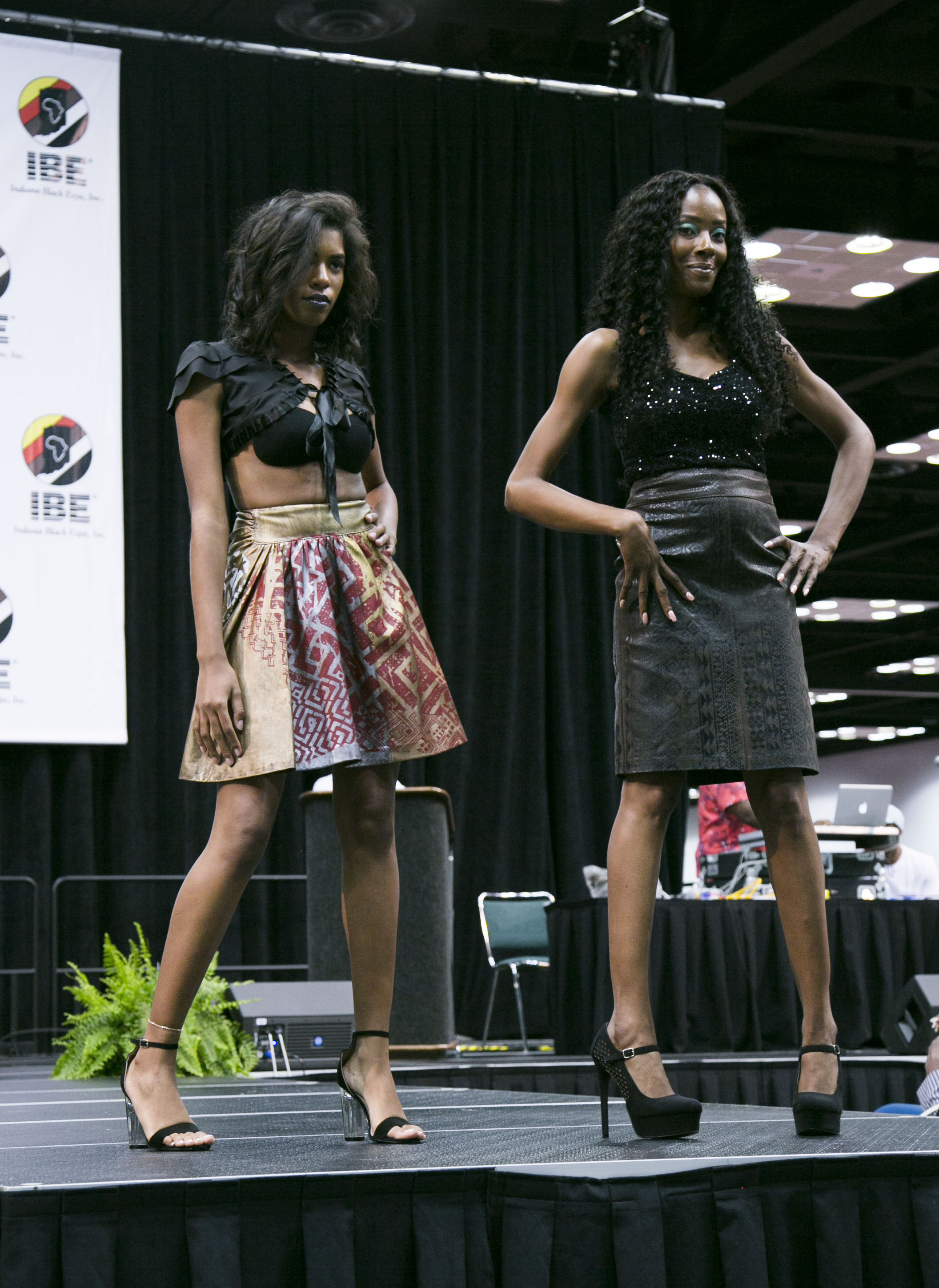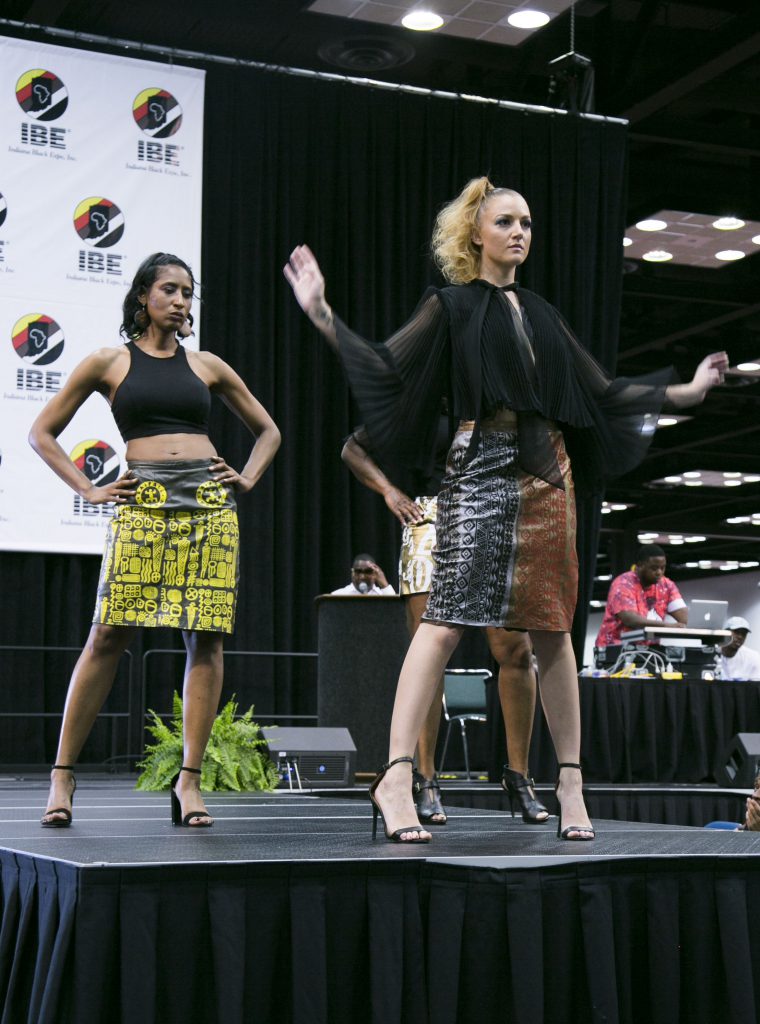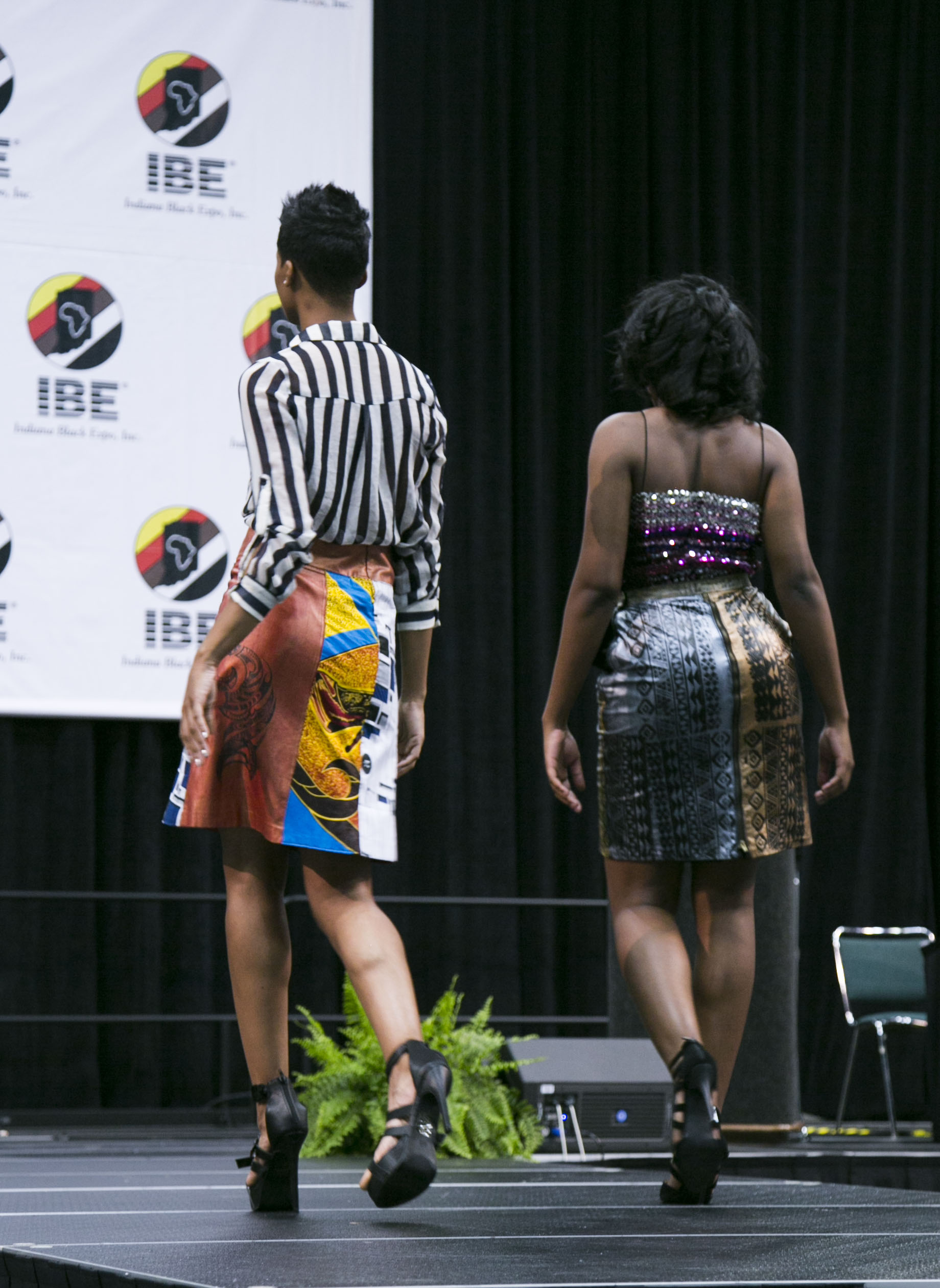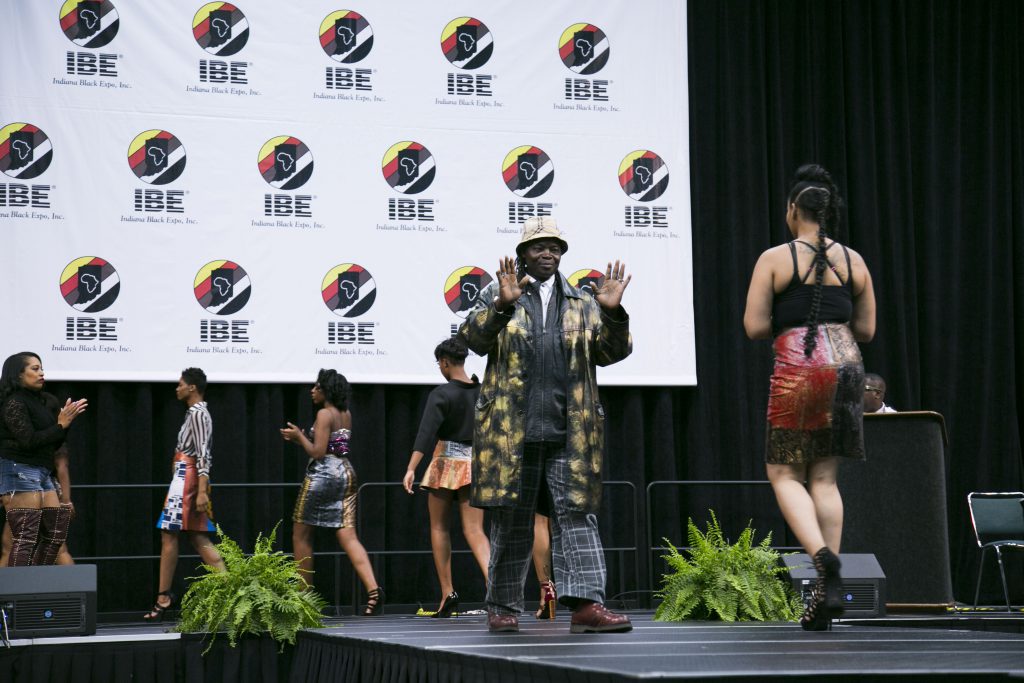 TRUE STORY: When Mike Sylla (pictured above) flew in from Paris for the show, the airline lost his luggage — including most of his designs for the runway show, all except several exquisitely hand-painted leather skirts he happened to bring in his carry-on luggage. But watching him take his finale walk and greet fans after the show, you'd never know it. Now, that's a pro!
Thank you to Monique and fashion show co-chairs Nikki Blaine and Nicole Rene for the inside look, and to fashion photographer Chantal Dominique for capturing it in these photos. Learn more about the Indiana Black Expo at www.indianablackexpo.com.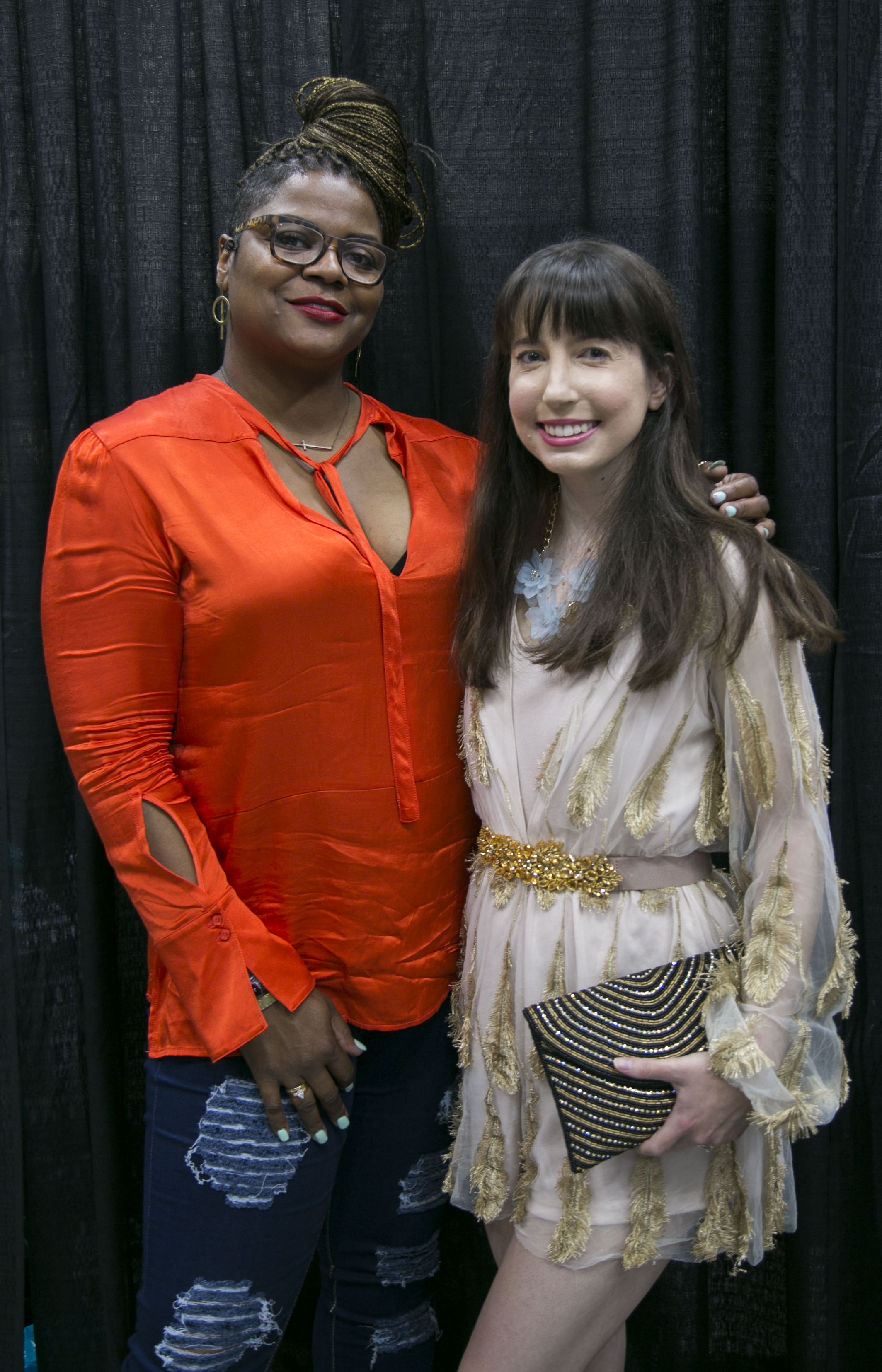 Me with Nikki Blaine, fashion designer and fashion show co-chair