Have you visited the third floor of Indianapolis' Saks Fifth Avenue store recently? Not only is it home year-round to the scrumptious treats of Tilly's Tea Room, but now through June it's also an intimate showroom with a sampling of looks from three local clothing brands: MELI, Macy Camile and WAZUAZ.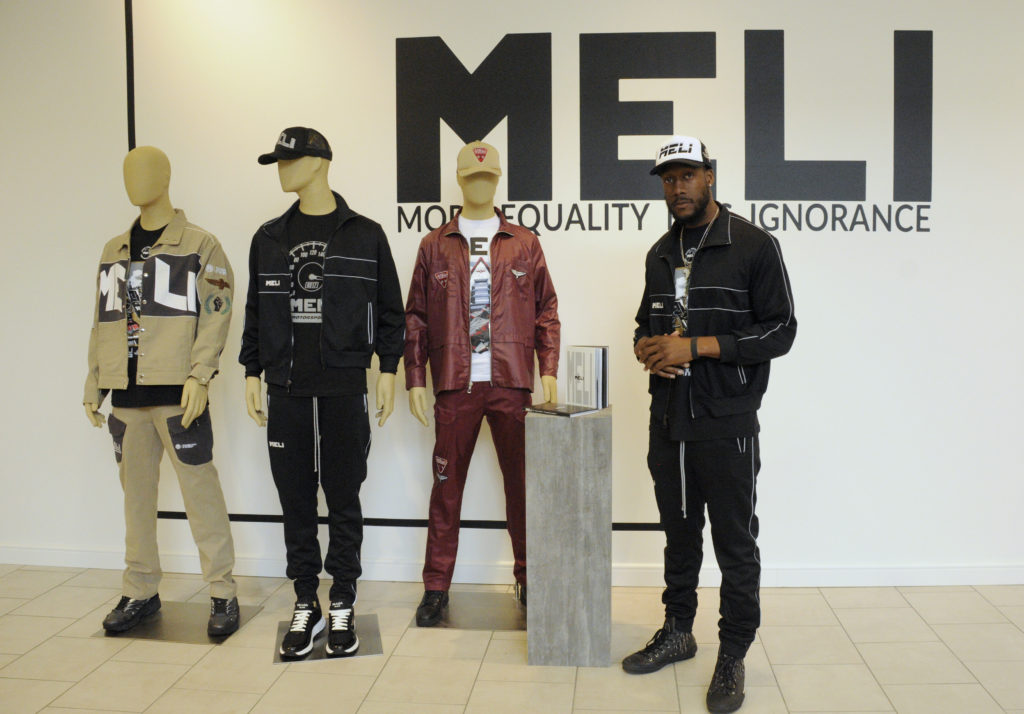 MELI
You might already be familiar with MELI, Monty Matuka's brand of elevated streetwear, thanks to his Emerging Designer Challenge win during Indiana Fashion Week in 2021. Since then, Monty has landed a two-year partnership with the Indianapolis Motor Speedway, designing a collection of jackets, track pants, trucker hats and T-shirts honoring the sport of racing. He humbly credits this amazing opportunity to "connections and timing." I'd attribute it to his design aesthetic and craftmanship. It's the details for me: contrast stitching, embroidered patches and — as on the back of his twill racing jacket — the placement of words that bring everything back to what his brand is all about. (MELI is an acronym for "More Equality, Less Ignorance.")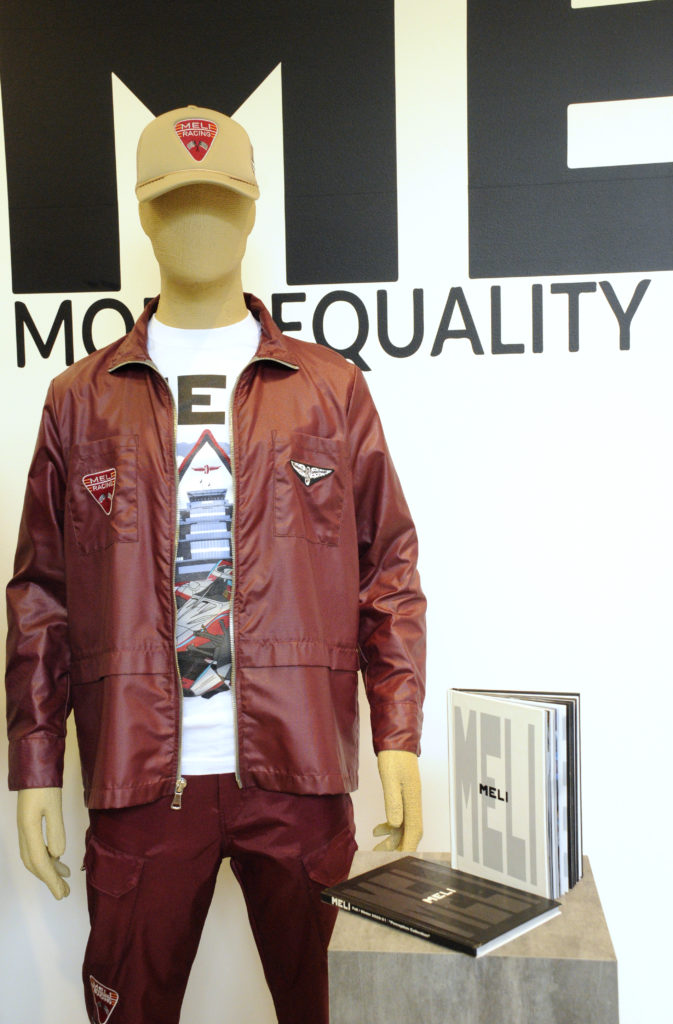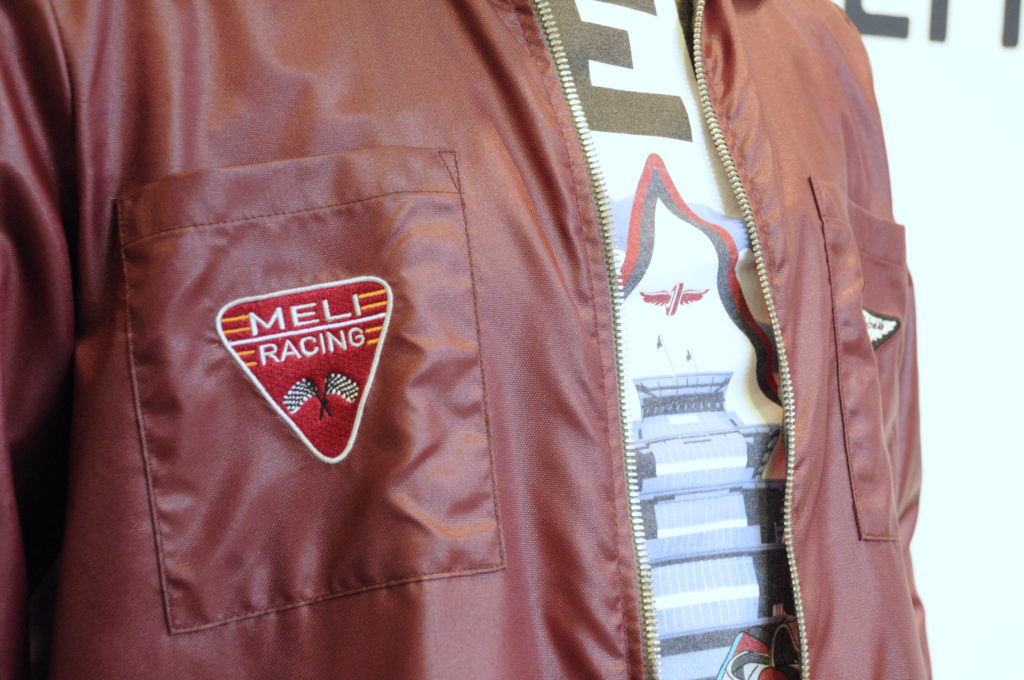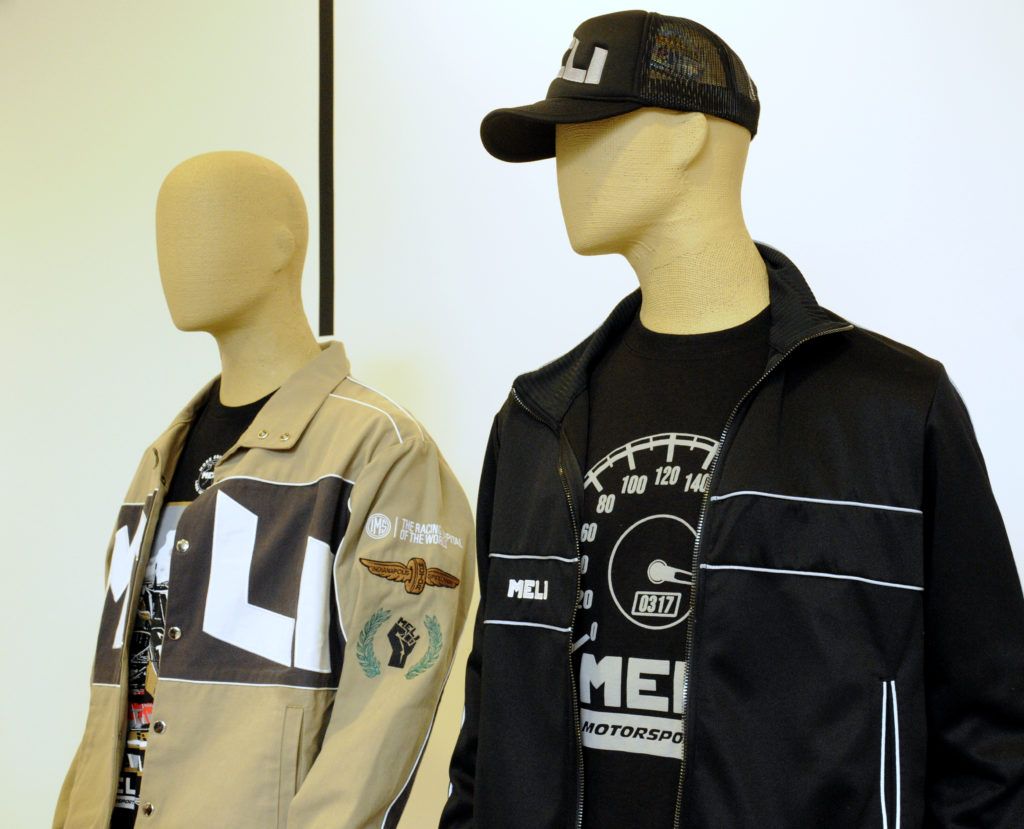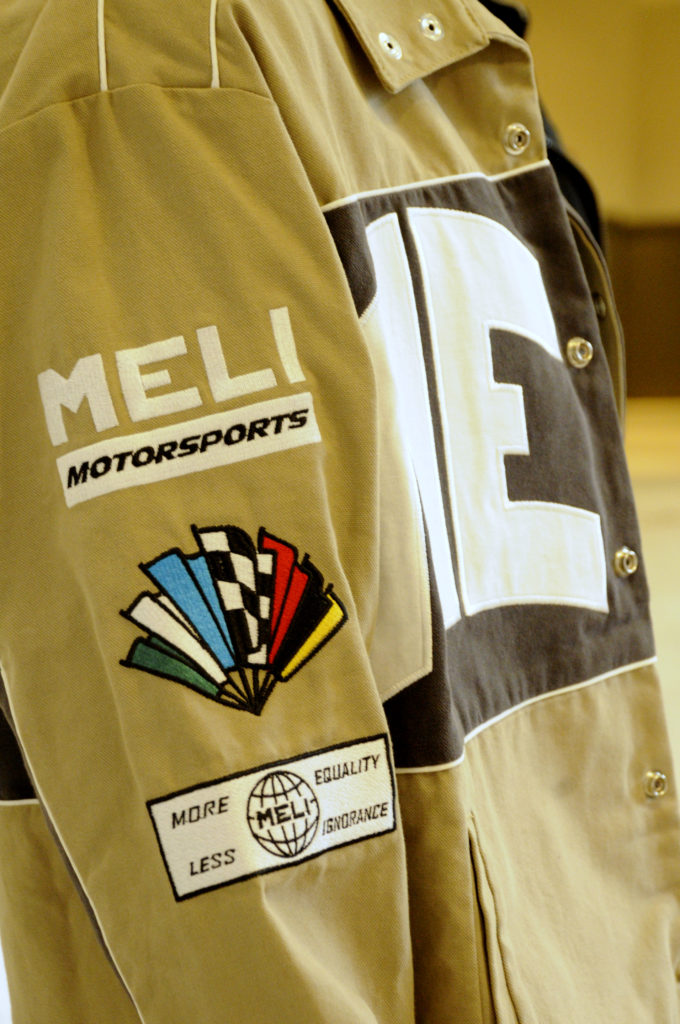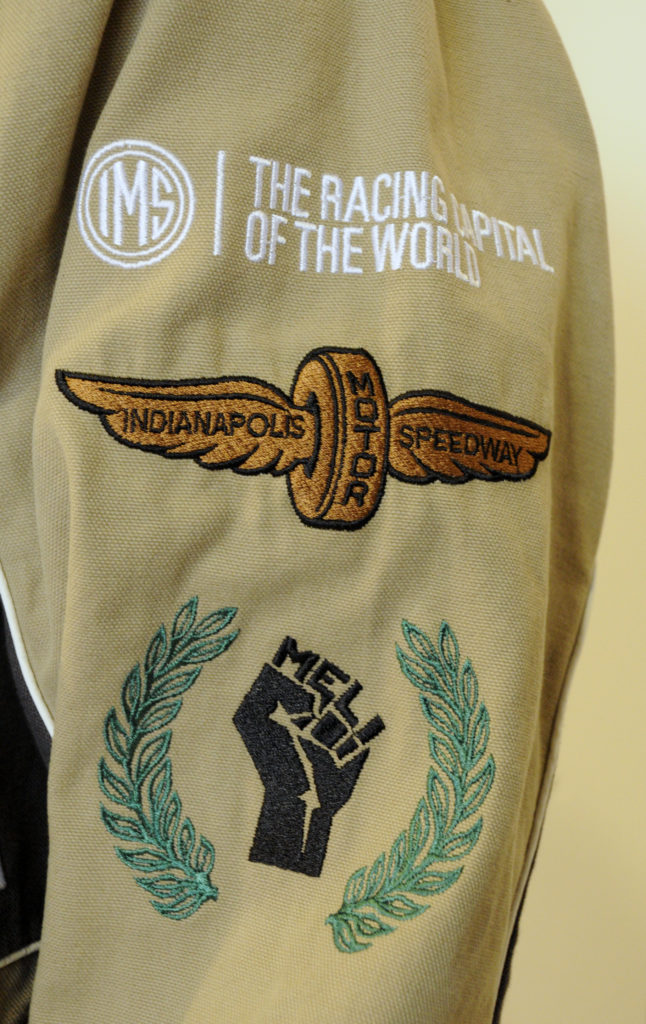 Heading to the Indianapolis Motor Speedway this weekend? The MELI team will be selling limited-edition pieces from the IMS collaboration, including some only available at the track, 7 a.m.-7 p.m. Friday, Saturday and Sunday.
---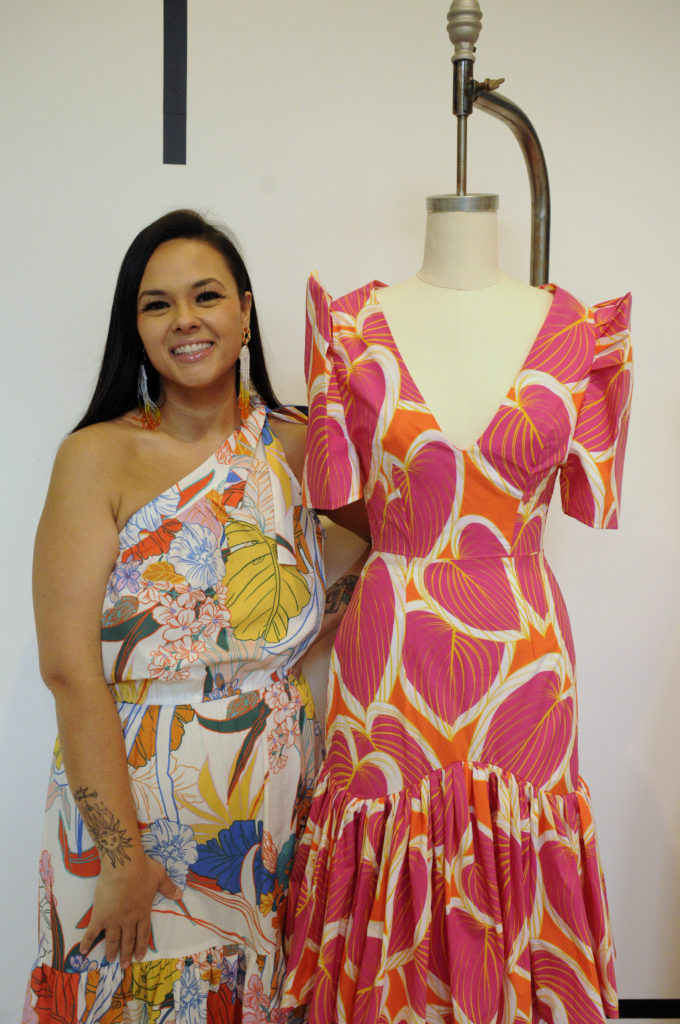 MACY CAMILE
Fashion designer and sewing blogger Macy Knight's pride for her Filipino heritage influences the pieces she designs for her brand, Macy Camile. Her creations have been featured in numerous video tutorials and graced the pages of Indianapolis Monthly and United Kingdom-based Simply Sewing Magazine, but — in my humble opinion — it's her phenomenal Miss Philippines-themed gown featuring nearly 600 ornaments that's her must-see masterpiece. (Go ahead, check it out. I'll wait.)
From gowns composed of scarlet tulle ruffles to floral off-the-shoulder day dresses, Macy doesn't shy away from bright colors. Her Spring/Summer '23 collection is no exception.
Fun fact: She designed the dress she wore to the Saks display launch the night before!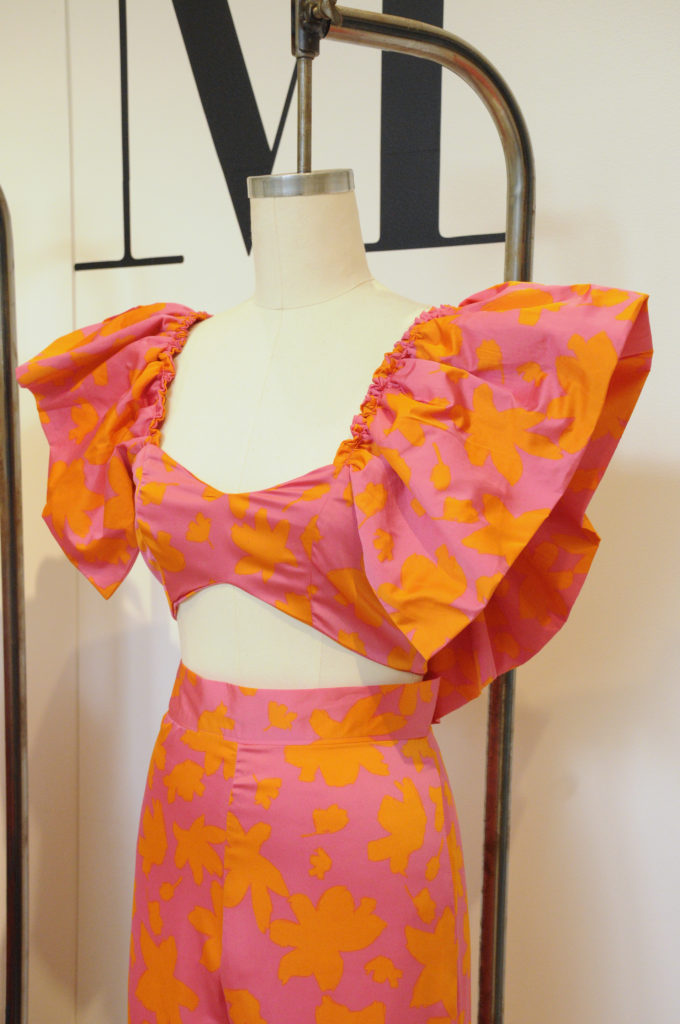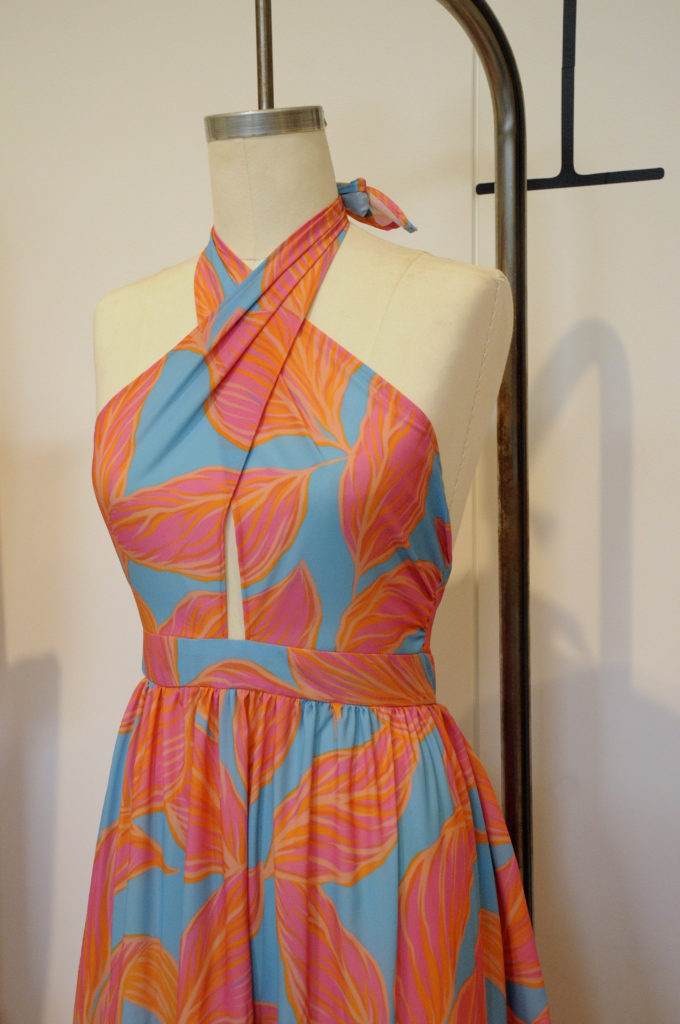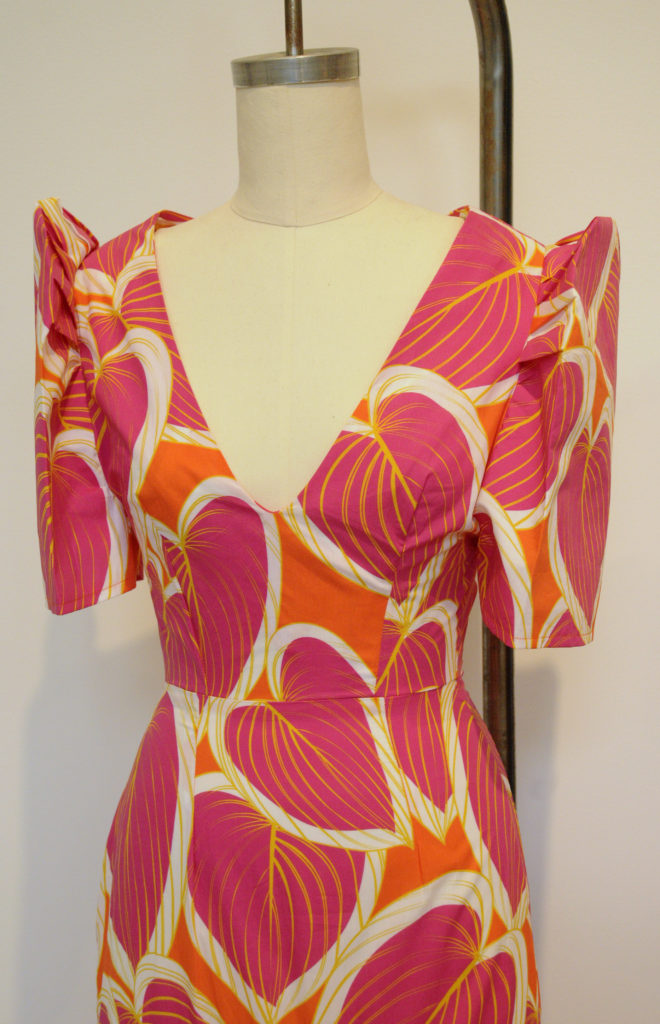 ---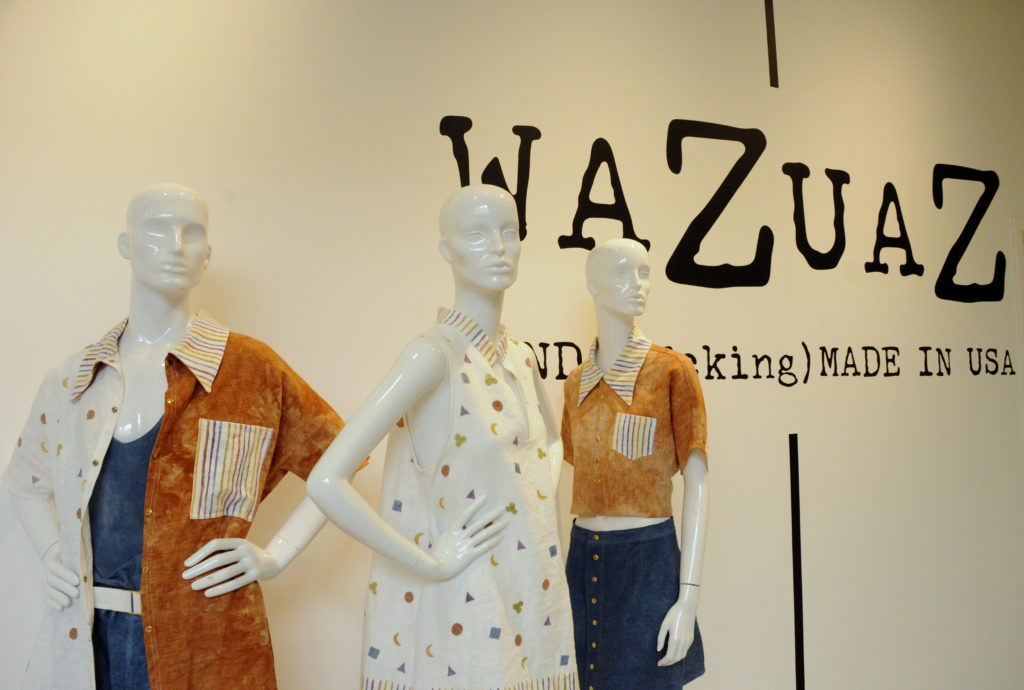 WAZUAZ
WAZUAZ creators WaZeil & UaZit had to leave the Saks display launch before I arrived, but I'd met them during last year's Indiana Fashion Week pop-up runway show on Monument Circle. Their signature elements: natural fabrics and handmade dyes. This latest collection showcases a playful contrast of colorful, hand-painted patterns that artfully manages to avoid feeling childish. (Also, can we just point out the gorgeous marbling effect on the sienna-hued fabric? From the end of the hall, I could've sworn it was suede.)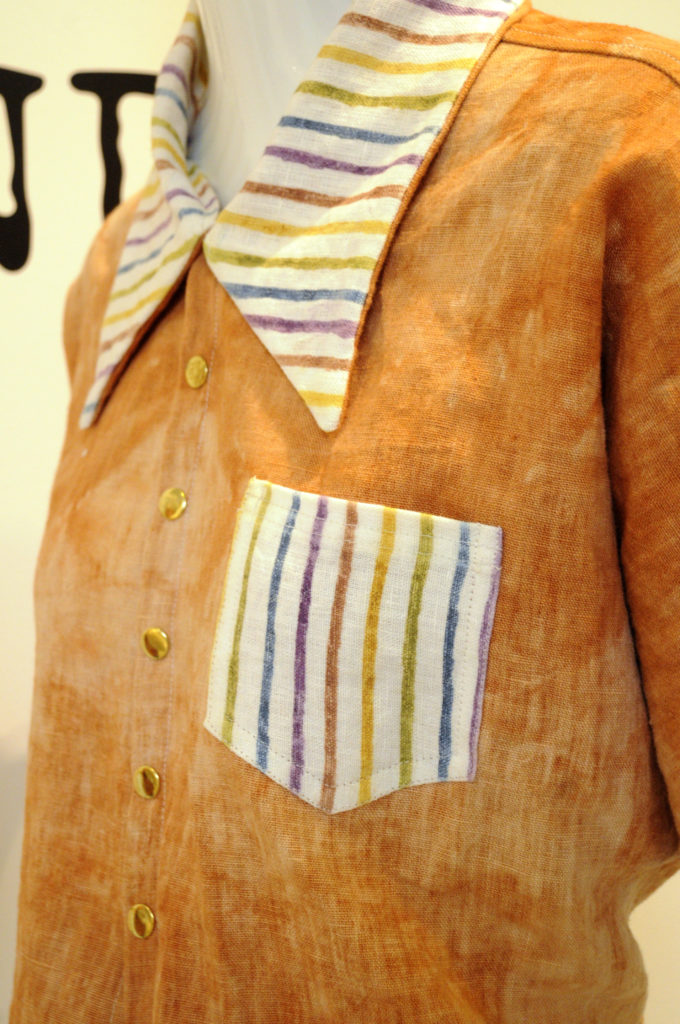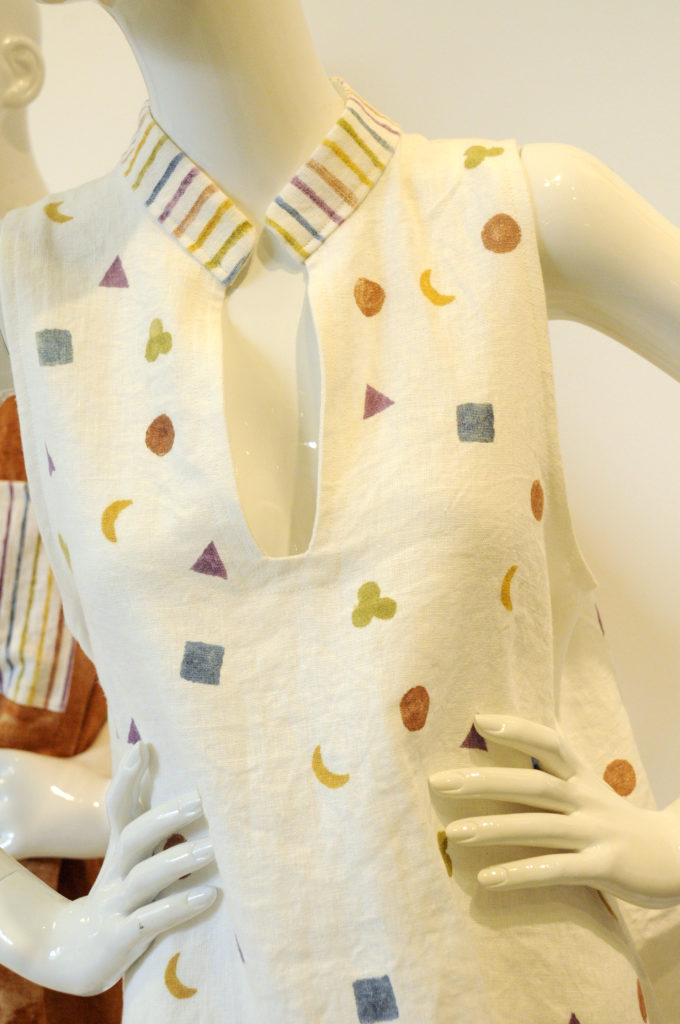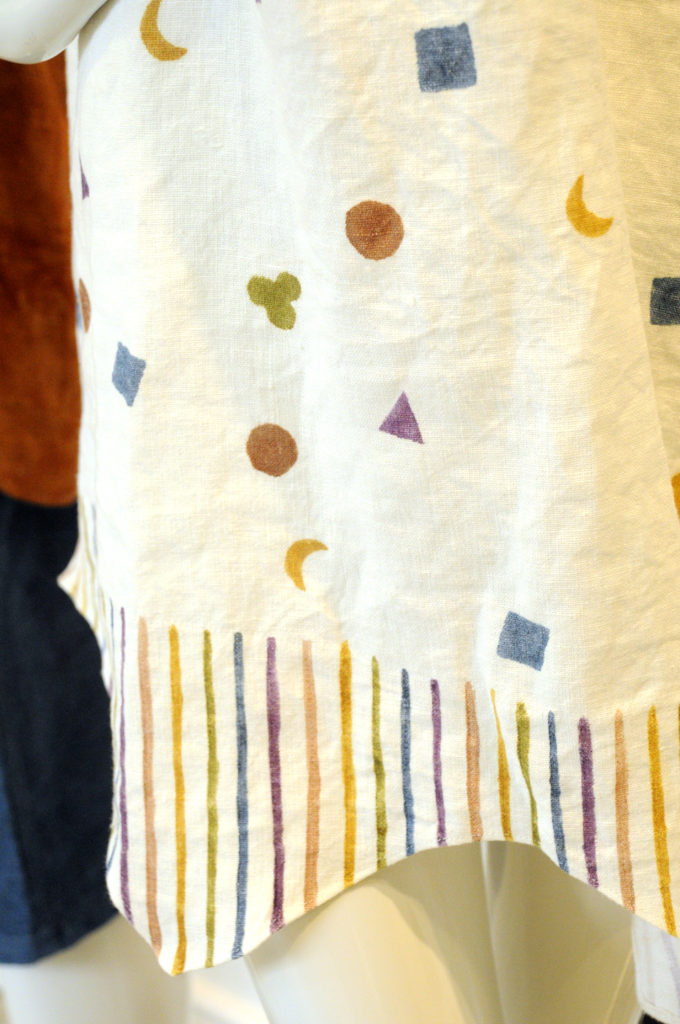 Check out all three collections before the end of June!
LOCATION:
3rd Floor, Saks Fifth Avenue
8701 Keystone Crossing
*NOTE: I erroneously wrote in an earlier version of this blog post that WAZUAZ creators WaZeil & UaZit weren't present at the launch. That has since been corrected.