It's not hard to guess what Beth Bennett's design inspirations are. Stepping into her "CAV" (Couture-Art-Vintage) showroom off Millersville Road is like a trip to an Old Hollywood set. Racks of pieces in shades of black, white and cream make up her "Iconic Collection." Iconic not only because of the classic color scheme, but also for its alignment with Beth's own style. It's instantly romantic, but don't use saccharine terms to describe her work.
"People have said to me, 'Your stuff is so precious.' I'm like, 'I need to cut out this "precious!"'"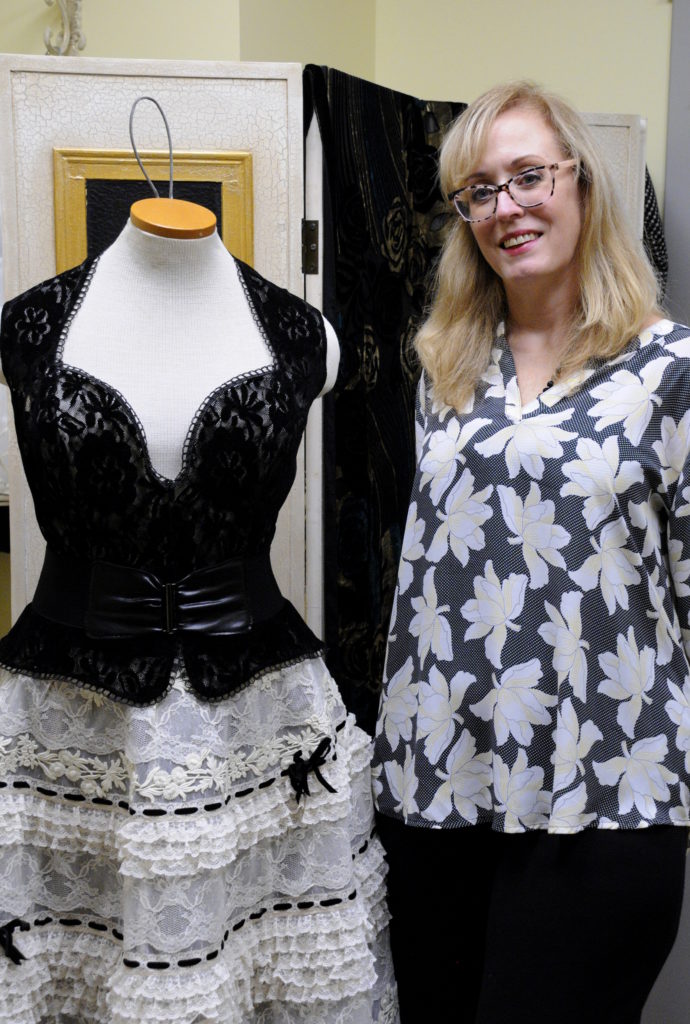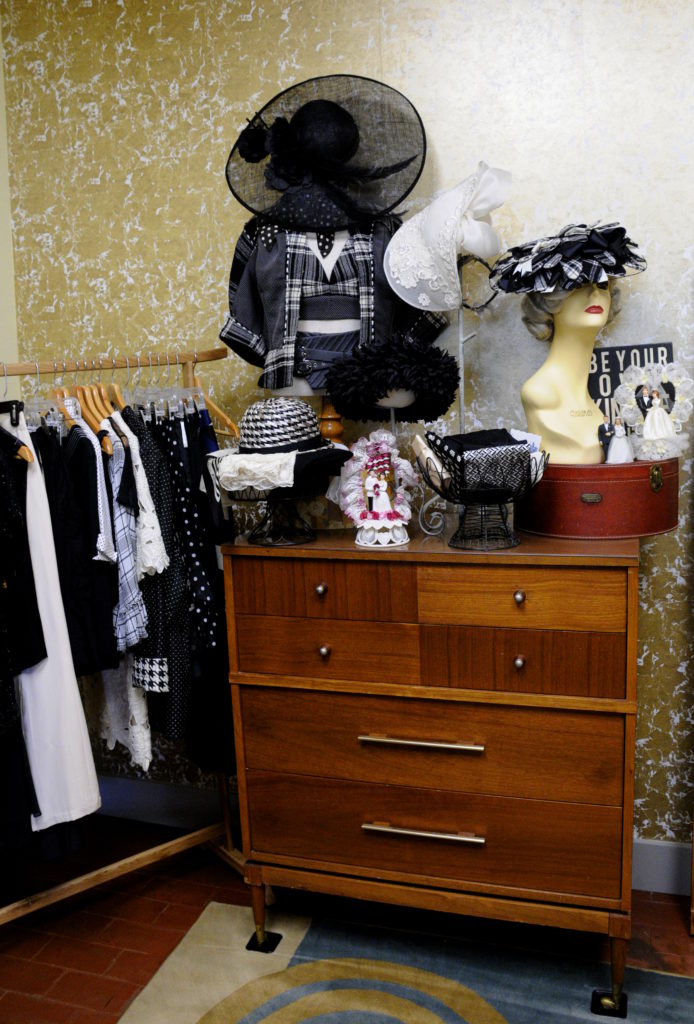 Look no further than her recent editorial in Volume 19 of Pattern Magazine, which she styled herself, where she paired an intricately delicate lace dress with a studded belt and layered fancy cummerbunds over boatneck tanks. And among the lace and bows in her collection are menswear-inspired designs too — like the "Hollywood Trellis Trousers" and "Gallant," an elegant top constructed from men's ties that could pass for a wearable art exhibit piece.
Her specialty is lace collage, the art of cutting and assembling lace into what's essentially a new fabric. Here are a few examples: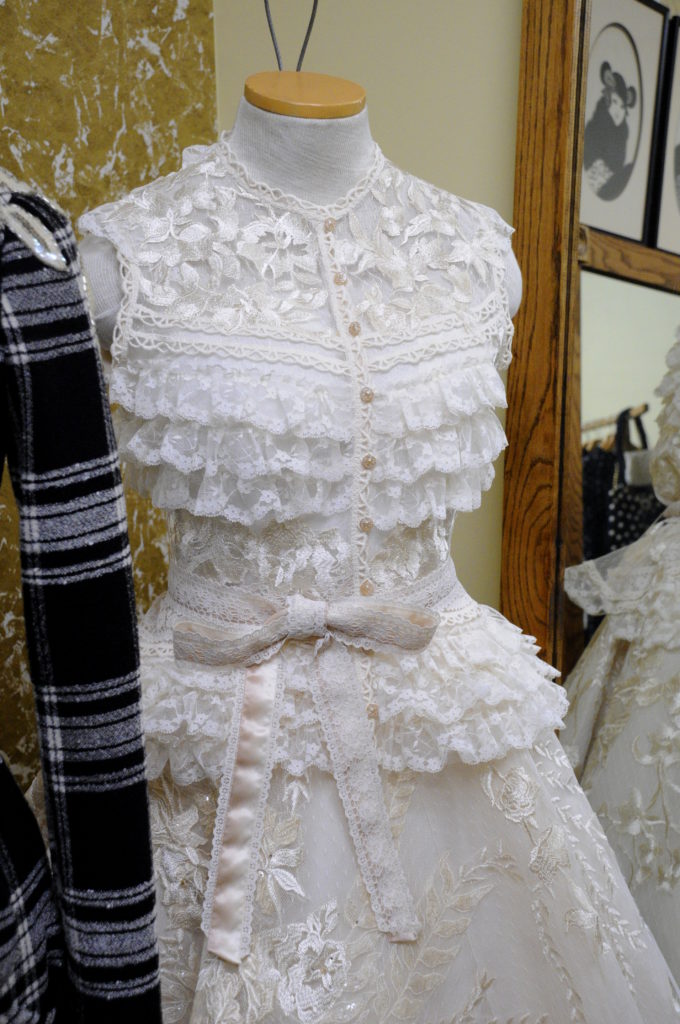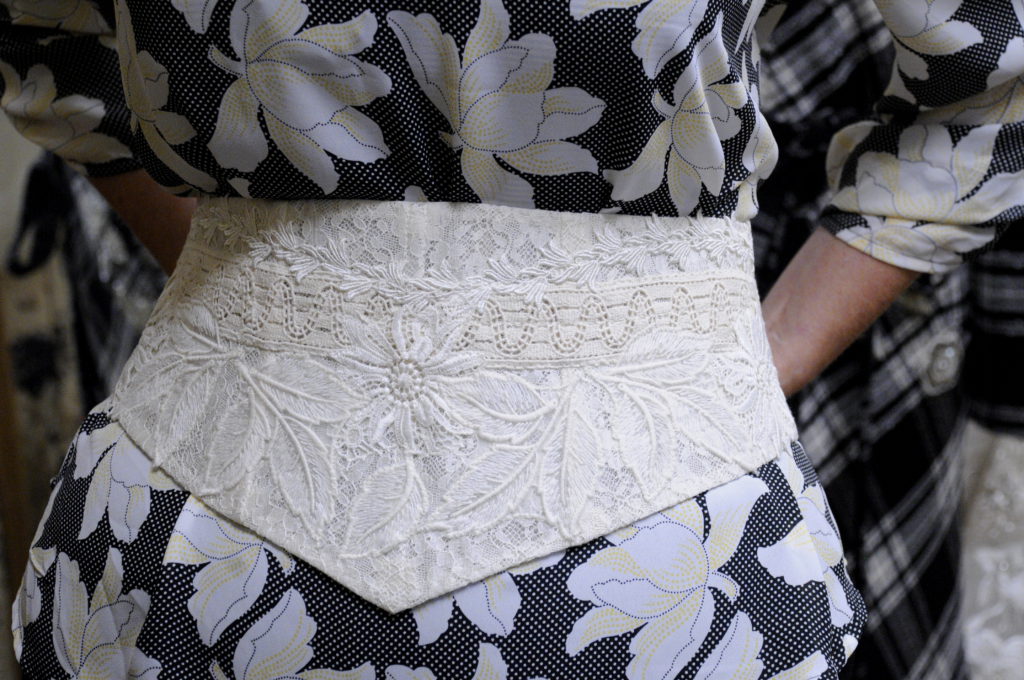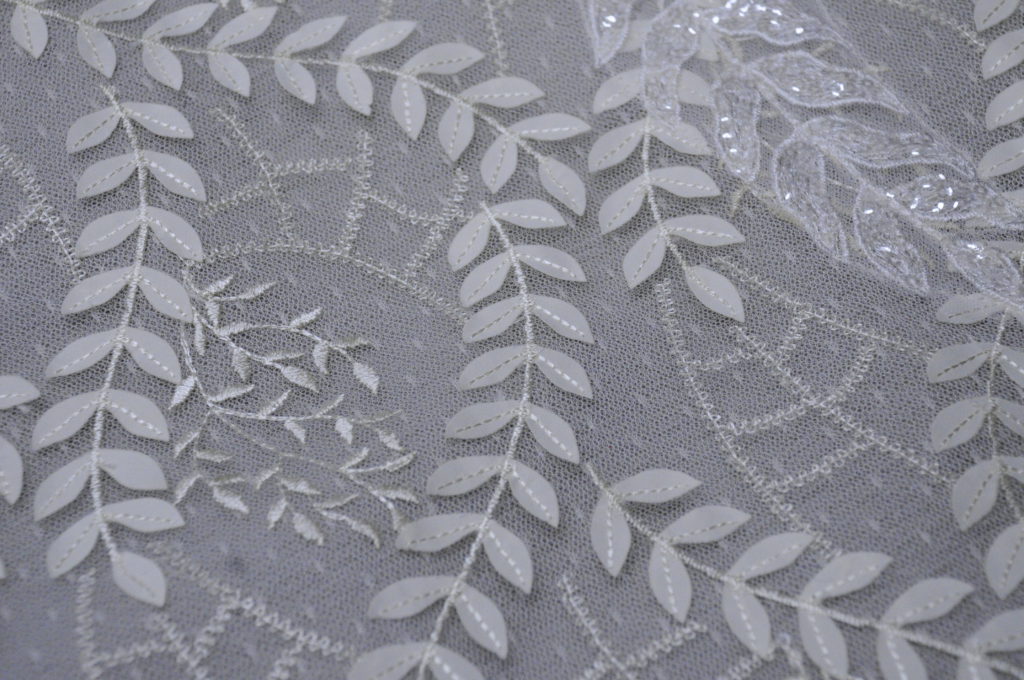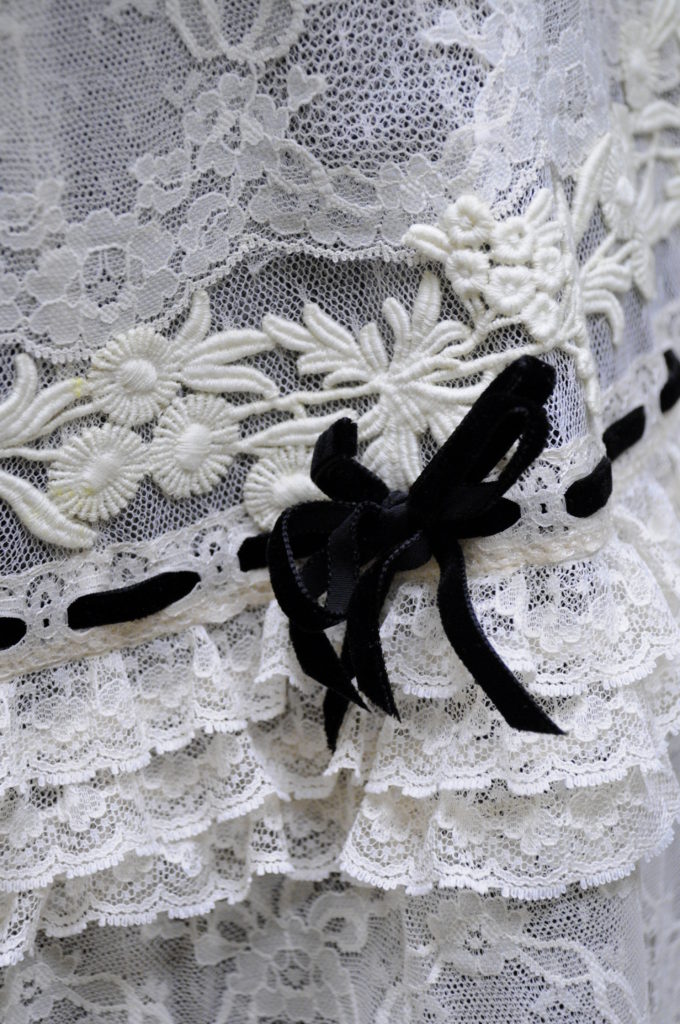 Beth's lace work is naturally well suited to bridal attire, a second section of her shop. "My clients who I've built dresses for, they're looking for something they're just not finding on the rack. They want something unique, something vintage-inspired." Sometimes that means creating a custom gown; other times it's deconstructing a dress that's been in a family for generations.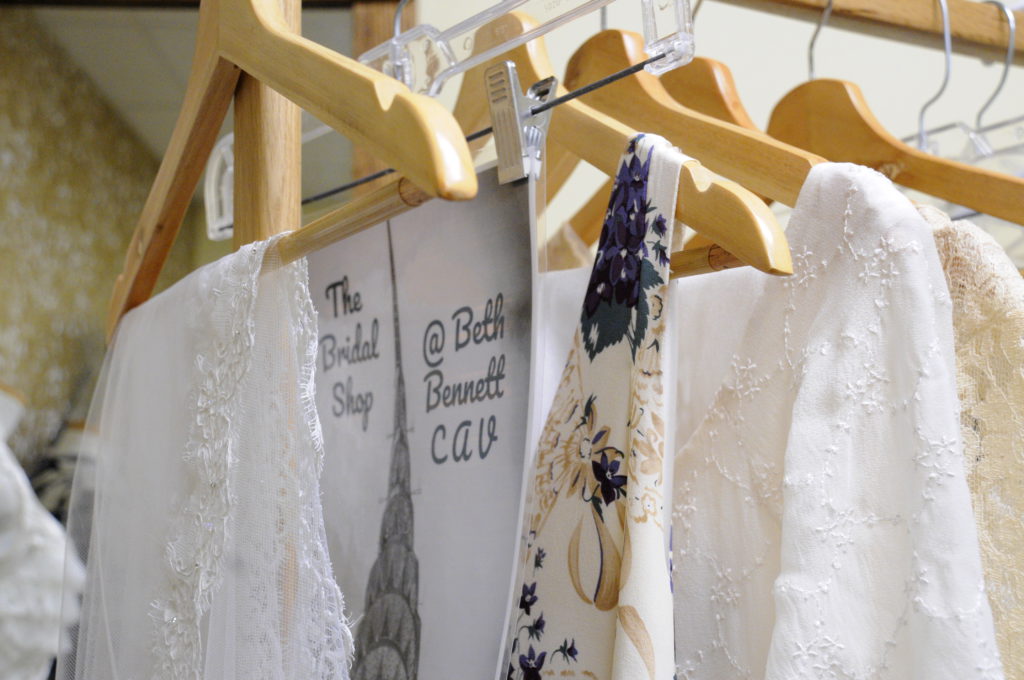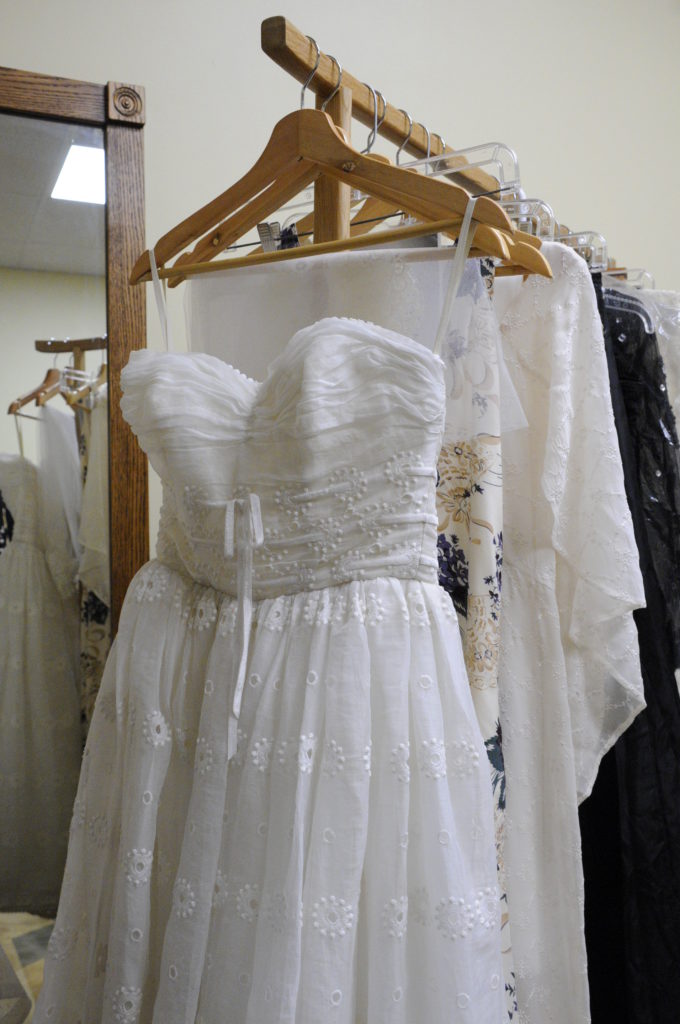 Yet another corner of the shop is dedicated to higher-end vintage pieces that complement Beth's own designs, such as a front-ruffle dress designed in the '80s by William Travilla, who outfitted Marilyn Monroe, and an oversized Western-print two-piece wool set by Nicole Miller. And some designs are decades older, with additional restorations by Beth — a fixed hem here, an expanded bodice there — as needed. It's best to make a stop in the showroom to see those in person, she says. "The '30s and '40s dresses, with their draping and their tucks and their bias cuts, you have to see it on a body to appreciate it."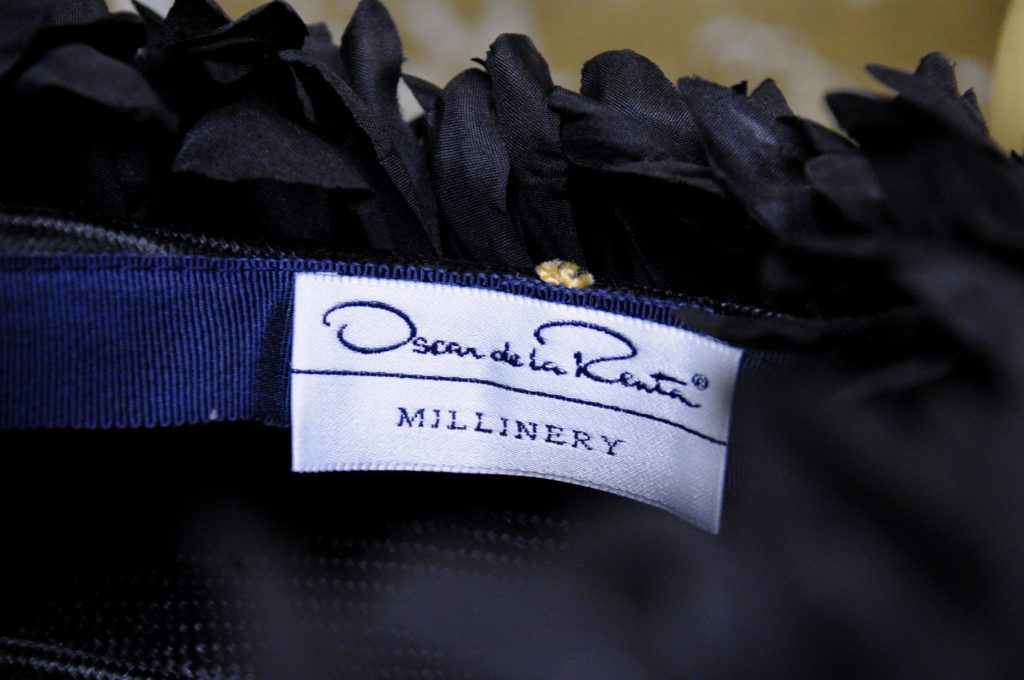 So, what's next for Beth? Well, while the classic black-and-white look is her color palette for now, she let me in on a little secret: Her Spring 2022 collection will introduce purples and grays. And in the meantime, she's teaching two sewing classes (Intro to Industrial Straight Stitch Machine and Intermediate Straight Stitch Techniques) at Stitchworks starting later this month. Her showroom hours are Fridays and Saturdays by appointment, or interested shoppers can follow her on Instagram for announcements about occasional "office hours."