After tours of sewing facility StitchWorks, a fashion photography pop-up exhibit, a flashmob fashion show at the State Fair, a fashion fair on Monument Circle and a welcome party at the Columbia Club, Indiana Fashion Week wrapped up its 2021 season with a fabulous 10-designer runway show at Hilbert Circle Theatre. (As in, many of us spectators had the opportunity to watch the show while sitting on the actual stage that's home to the Indianapolis Symphony Orchestra — how cool is that?)
If you missed out on the fun, or just want to relive it, I'm taking you on a little tour. Let's go!
THE SHOW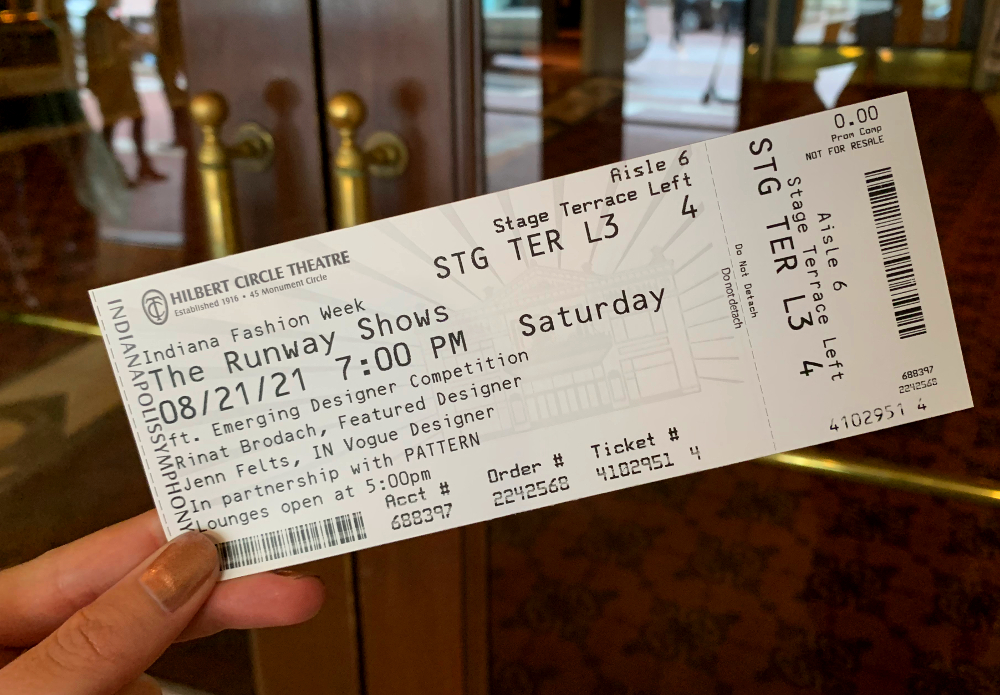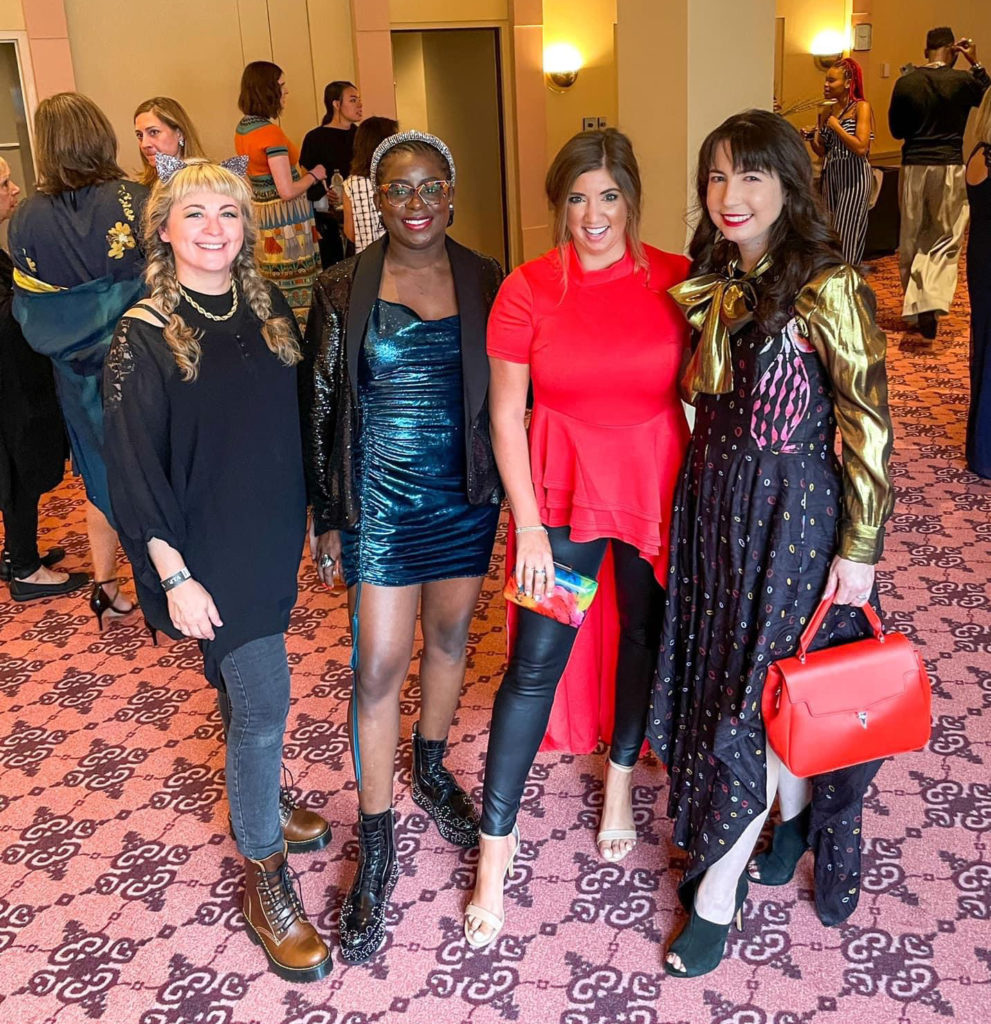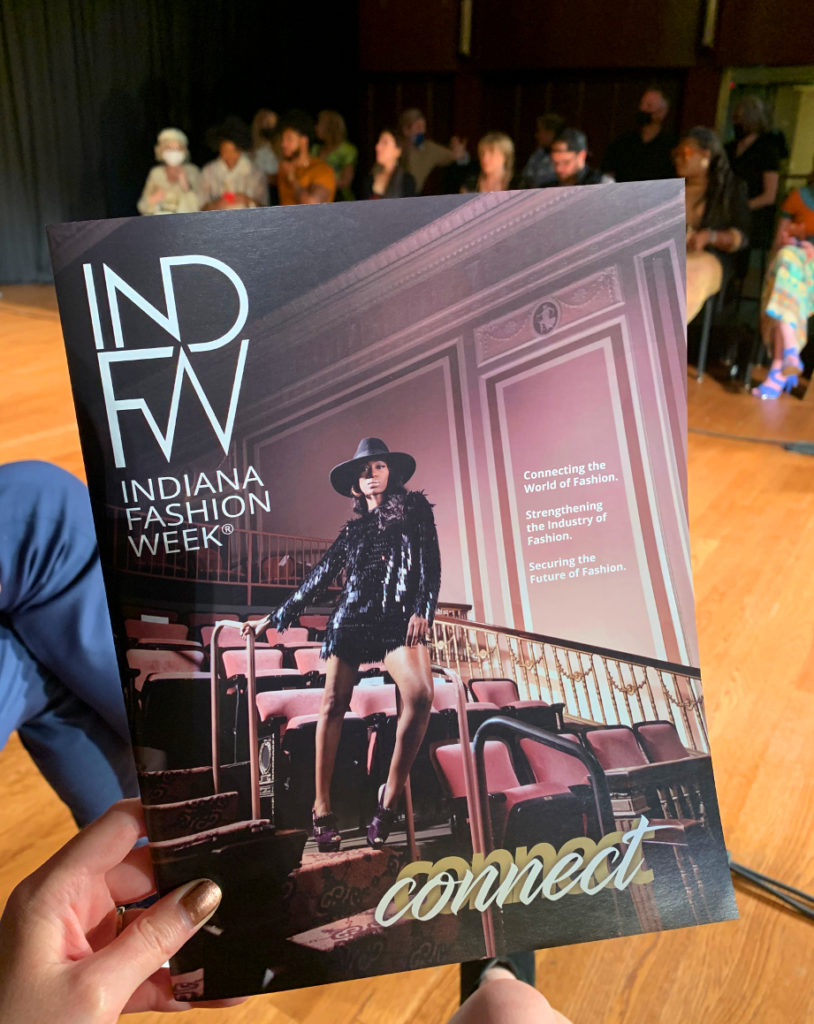 The show's 10 designers included:
Featured designer Rinat Brodach, a champion of gender-fluid dressing best known as one of the contestants on the first season of Amazon Prime's "Making the Cut" with Heidi Klum and Tim Gunn. One of my favorite looks from the entire season of the fashion competition came from her Harajuku-inspired streetwear mini-collection, one of the show's design challenges in Tokyo. And without giving too much away (in case you're ready to pull up the show and watch it yourself — which by all means, please do!), let's just say Rinat's got a big fan in Naomi Campbell. (Yes, the Naomi Campbell.)
Jenn Felts of Tokyo Twiggy, winner of the 2019 Emerging Designer Competition. Since her pre-pandemic win, she has shown her pieces at fashion weeks around the country, including New York and LA, and is heading across the pond to show a brand new collection at London and Milan fashion weeks this month.
Plus eight designers vying for the 2021 Emerging Designer Competition title:
Stacy Hogan of BBS Clothier
Misty Dodson of Bond Girl No. 9
Emily Gartner of her eponymous label, Emily Gartner Designs
Jessica Palmer of Jewel Fire Clothing
Cahmelan Porter of Komafi
Monty Matuka of MELI
Starry Richard of StarBone Designs
Dara Brandon of Wear in the World
See videos of each designer's looks, plus more behind-the-scenes coverage, in my "Events" Instagram Story highlight. Congratulations to Monty Matuka of MELI, who won the Emerging Designer Competition — and earned a $5,000 manufacturing scholarship to turn his designs into pieces we can purchase.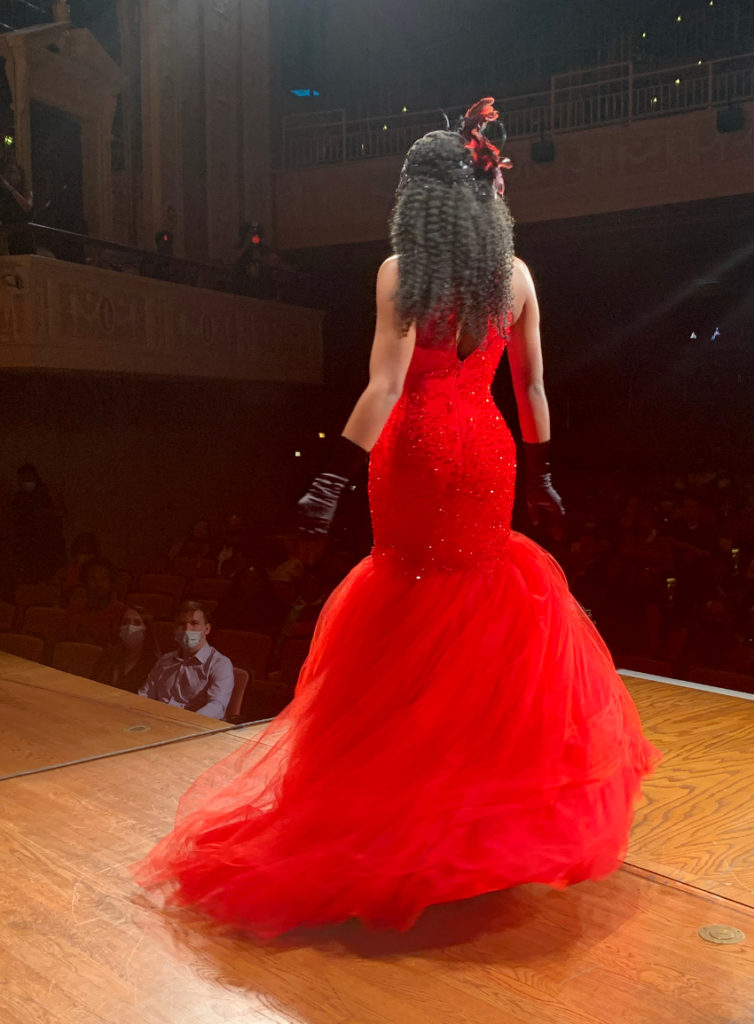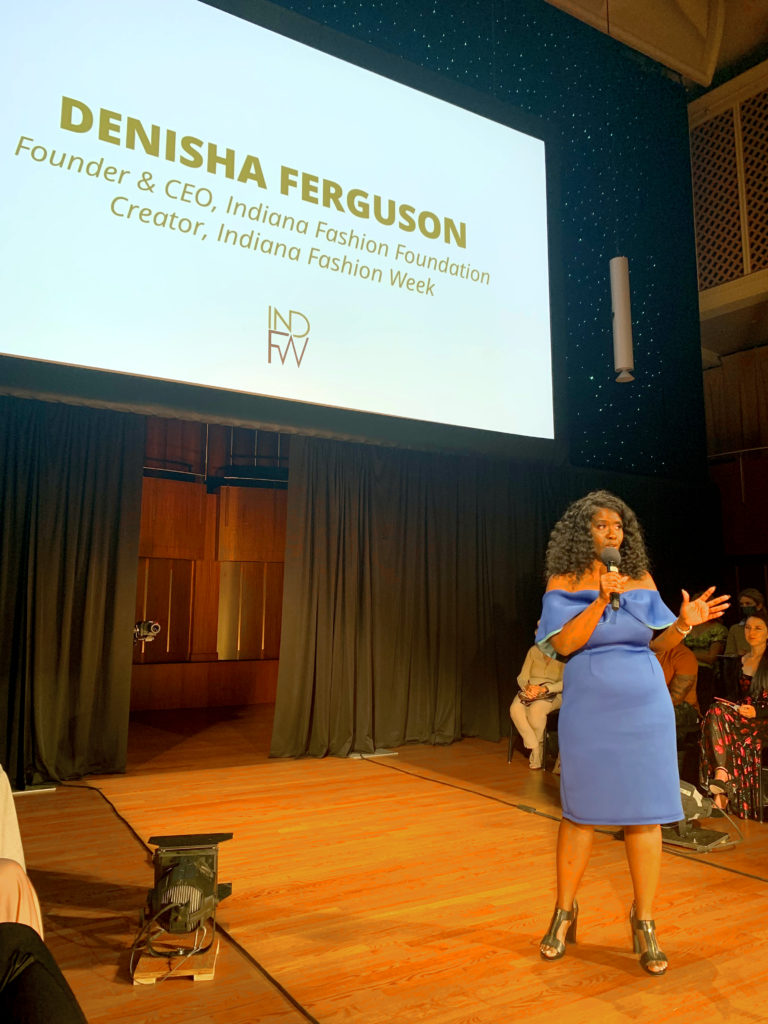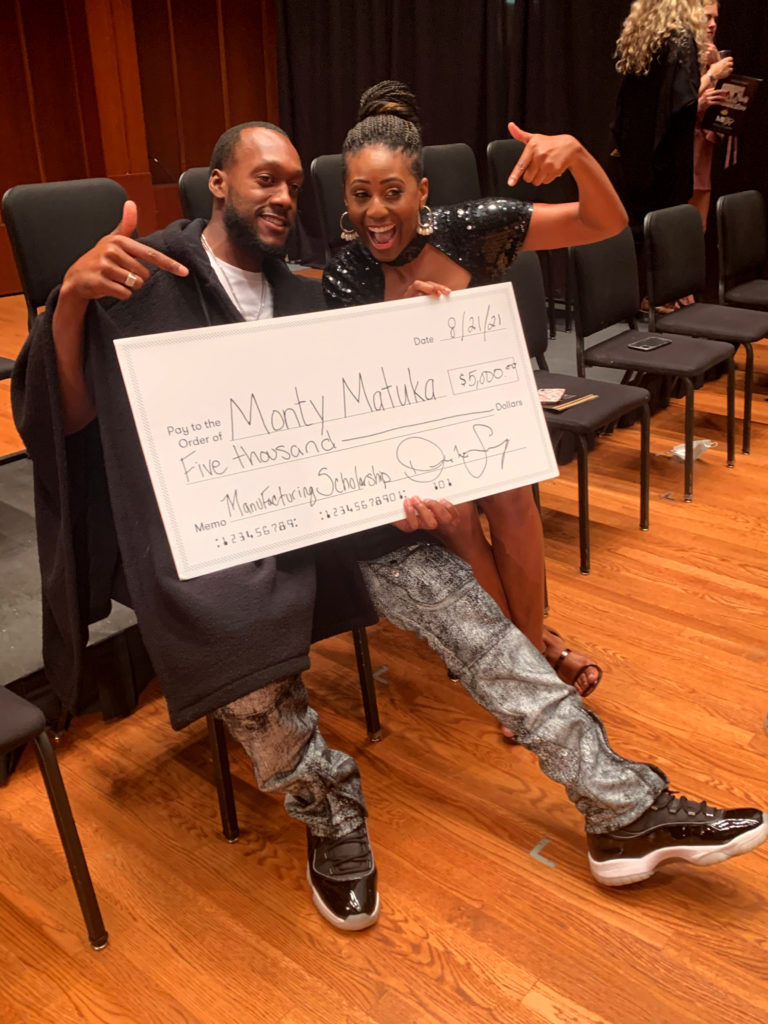 THE LOOK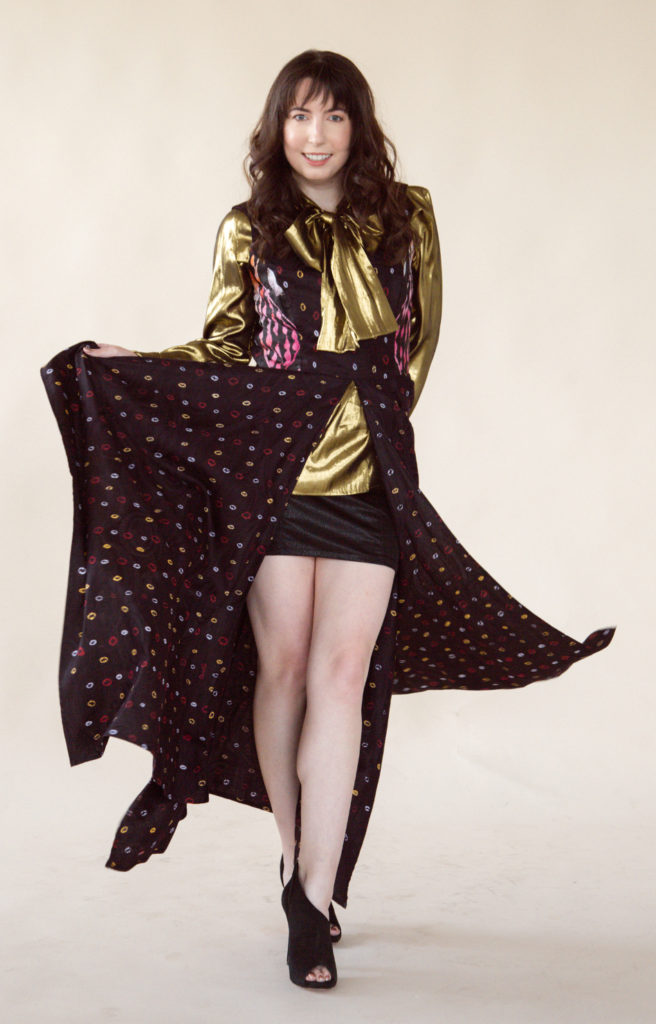 On a night celebrating the creative minds behind the fashion we wear, it felt only right to highlight pieces by independent designers. I layered this open-front "dress" by local designer Yemi of Stylenspire over a gold lamé bow blouse by NYC's Maison de Papillon, the latter a sample sale score from when I was in the city for Fashion Week back in 2018. And of course, who can resist a pop of color? An Angela Mariah handbag in eye-catching Maraschino finished the look. (Sorry, friends, this style and color are currently sold out.)
Makeup by Jon Gregory
Photos by Chantal Dominique Photography