If you live in the Midwest like me, this week's forecast is enough to make you hibernate under a blanket fort until the first sight of spring. Looking for your next reading adventure to while away the long, cold nights? Here are some of my favorite reads over the last few years — plus some of the books on my 2021 to-read list.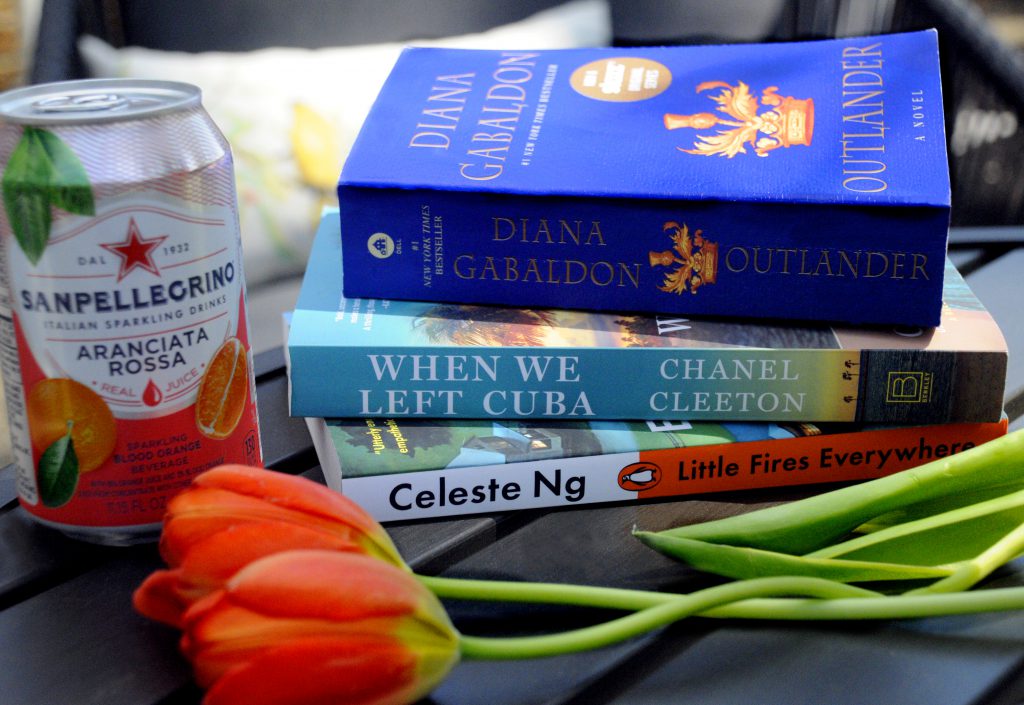 RECOMMENDATIONS
The Nightingale | Kristin Hannah
I can tell a book is worth the hype when it makes its way through the rounds of my department at my full-time job. (Communications professionals are the best literature connoisseurs.) One day, after three of my colleagues had finished it, my boss slapped her copy on my desk and — friendly yet firmly — told me it should be next on my to-read list and I could return it once I was done. Hilariously, I had just started reading Marion Zimmer Bradley's "The Mists of Avalon," the nearly 900-page Arthurian fantasy tome, so it was more than a month before I could give my boss' copy of "The Nightingale" back to her. I ended up loving Kristin Hannah's story, of how two distinctly different sisters rebelled against the terrors of Nazi-occupied France during World War II, so much that it was my favorite read of 2019 — and I eventually picked up my own copy to reread sometime in a few years.
Next Year in Havana + When We Left Cuba | Chanel Cleeton
Whenever I'm looking for a new read and have no idea where to start, I've had luck checking out the latest book pick from Reese Witherspoon's book club. Maybe it's because I'm a sucker for historical fiction with strong women, and apparently so is Reese — from "The Giver of Stars" to "Secrets We Kept" to "The Night Tiger," her early picks were escapes into 20th-century locales in the U.S. and around the world through the eyes and actions of female protagonists. One of my favorites was her July 2018 choice, "Next Year in Havana," a glimpse into Cuban life on the eve of Fidel Castro's revolution in the 1950s juxtaposed with a modern-day story, published barely a few years after Cuba's borders were opened to American tourists for the first time in over half a century. The intrigue of four sisters coming of age in a period of both fancy balls and guerrilla warfare, with fleeting romance and lifelong consequences, thankfully warranted a sequel/prequel/whatever you want to call it in Chanel Cleeton's follow-up, "When We Left Cuba," so I could prolong leaving the sisters' world a little.
Little Fires Everywhere | Celeste Ng
Speaking of books with ties to Reese Witherspoon… Confession: I'm sometimes one of those obnoxious snobs who will insist, after watching a TV show or movie, that the book was better. That's actually why I prefer to read the book before the adaptation. For example, I read "Little Women" before the 2019 remake (I'm a big fan of Saoirse Ronan and Timothee Chalamet), "Eat Pray Love," "Beautiful Boy" (like I said, big fan of Timothee) … the list could go on and on. "Little Fires Everywhere" was no exception. Even if you've already watched the Hulu adaptation with Reese and Kerry Washington, I recommend reading the easy-to-binge original novel. Some of my favorite details and moments from the book were either dropped from the limited series or changed entirely, most likely because they were better suited to written word than small screen. So yes, in this case, I guess I am going to be that pretentious "book was better" person.
The Time Traveler's Wife | Audrey Niffenegger
Technically, this novel is something I read nearly a decade ago, but it's always worth inclusion. Audrey Niffenegger's debut novel is just as romantic as its movie version, but Henry DeTamble's miraculous-yet-tragic habit of traveling through time against his will is told in stream-of-consciousness prose full of brainy sarcasm that breaks up the soft and serious with gritty humor. Be prepared for the whiplash of frequent switches of time and location (including a brief stop in a barn in Muncie, Indiana, in 1973) and perspectives between Henry and Clare. I started reading it on a 13-hour flight to Tokyo, and distinctly remember finishing it at 5 a.m. in a tiny apartment in Sapporo, laying in bed savoring my emotions before re-reading the first chapter.
How to Be an Antiracist | Ibram X. Kendi
Another book that's recently found its way onto my "recommend whenever possible" list (yes, I have one of those constantly updating in my head) is Ibram X. Kendi's "How to Be an Antiracist." Arguably one of the best-selling books last summer, at one point it was either sold out or backordered on Amazon, Barnes & Noble and Bookshop.org. Is it great for white people who want to be better advocates for racial justice? Yes. Is it valuable for Black, Indigenous and People of Color (BIPOC) too? Also yes. Kendi's background as a professor and historian shines through, though the book educates without you realizing it, much more smoothly and conversationally than a textbook or lecture. It's a good jumping-off point if you've been wanting to learn more about systemic racism but aren't sure where to start (or want to help someone else get there).
ON MY TO-READ LIST:
Firefly Lane | Kristin Hannah
It was nearly a week before I could get "The Nightingale" out of my mind after finishing it, so needless to say, "Firefly Lane" has some high expectations. Picked up a copy once I saw a trailer for the Netflix adaptation — and as you've probably guessed, I'll be waiting to watch the show. (No spoilers, please!)
The Invisible Life of Addie LaRue | V. E. Schwab
Kudos to my husband for surprising me with this one for Christmas! Have heard great things from friends and acquaintances who read it in 2020, and if the reviews I've seen comparing it to "The Time Traveler's Wife" have any merit, I'm in for a treat.
Clanlands | Sam Heughan and Graham McTavish
If you couldn't tell by the above photo, I'm an Outlander fan. (Currently halfway through "Voyager" but all caught up on the TV series.) After having to cancel a summer trip to Scotland and Ireland, you can bet I'll be sitting in front of my TV on Sunday for the premiere of "Clanlands," a virtual tour of Scotland led by two of the show's stars — followed up by starting the show's companion book.
All Creatures Great and Small | James Herriot
Another book I've been introduced to via a TV show (yay, PBS Masterpiece!). Can't wait to plant myself in the warm, pleasant English countryside — even if just for an afternoon.
Alexander Hamilton | Ron Chernow
This one has been on my book bucket list ever since I crossed seeing "Hamilton" live off my theatre bucket list back in December 2019. I mean, why not spend these cold days curled up with the 800-plus pages of material that inspired Lin-Manuel Miranda to pen one of the most famous musicals in recent history?
WHAT'S ON YOUR BOOK BUCKET LIST?
Share your upcoming reads or favorite recommendations in the comments!