This is the second of a three-part series. See the first C, "Confidence."
When I'm headed to an event with my family, sometimes my mother will glance at what I'm wearing and say, "Hm, I never would've put that outfit together." She assures me each time that it's meant as a compliment, but it often feels like a diplomatic way of saying, "There's no way I'd wear that out of the house." (I'd rank it up there with the countless times people I know personally see my Instagram for the first time and reflexively say, "Oh! Is that you?")
The trick to being creative — in fashion or otherwise — is to be prepared to fail. And in an area as subjective as fashion, a failure to someone else could still seem like a victory to me. But creativity is important enough to risk failure, especially now, as the digital space is full of copycats. Last December, when I was on a fashion blogger panel for Newfields' Fashion Arts Society, I was asked about the most difficult aspect of fashion blogging. My answer: Being original, because just as someone with impeccably unique fashion sense could influence me to buy a product, seeing almost everyone I follow wearing the same Gucci belt or Target sandal (no matter how cute or cheap) suddenly has the opposite effect. And that's not something full-time bloggers who rely on commercial partnerships (a.k.a., not hobbyists like me) are hoping for.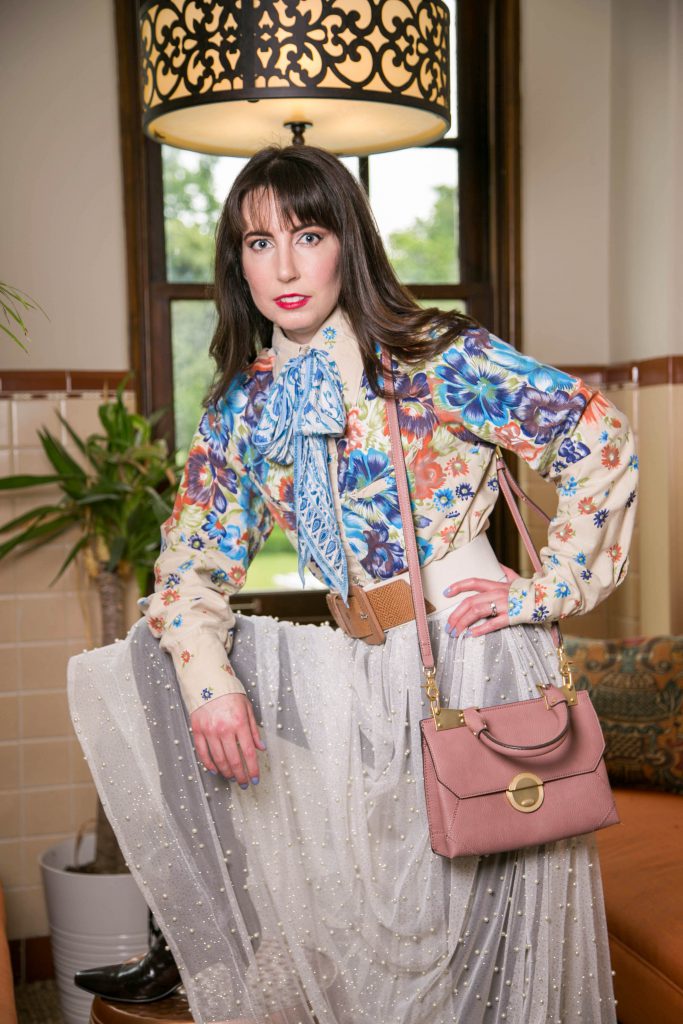 Take this outfit as an example of creative pairings. The shirt is actually a slim-fit authentic cowboy shirt from Austin — yes, apparently meant for a (very narrow) man — and predictably best suited for faded jeans and cowboy boots. So how can we change it up? By adding a sheer, faux pearl-covered floor-length skirt by my friend and Indianapolis designer Nikki Blaine Couture, a pink leather handbag and floral silk scarf. Masculine and structured meets feminine and fluid, bingo!
If trying something new gives you outfit anxiety, you can warm up by playing with textures (faux fur + leather + silk, for example), multiple patterns (polka dots + stripes in similar or complementary colors is almost always a sure bet), fits (flowy blouses + skinny jeans, or fitted tops + midi skirts) or color palettes outside your norm (if your go-to look is native New Yorker-approved black everything, try pastels or a pop of color in an accessory).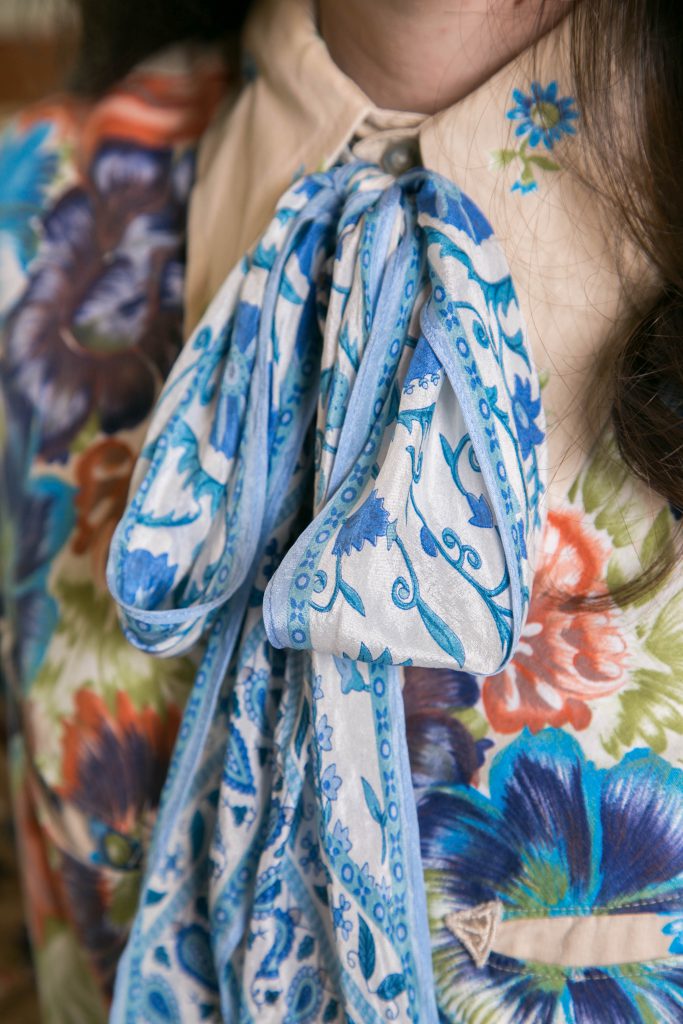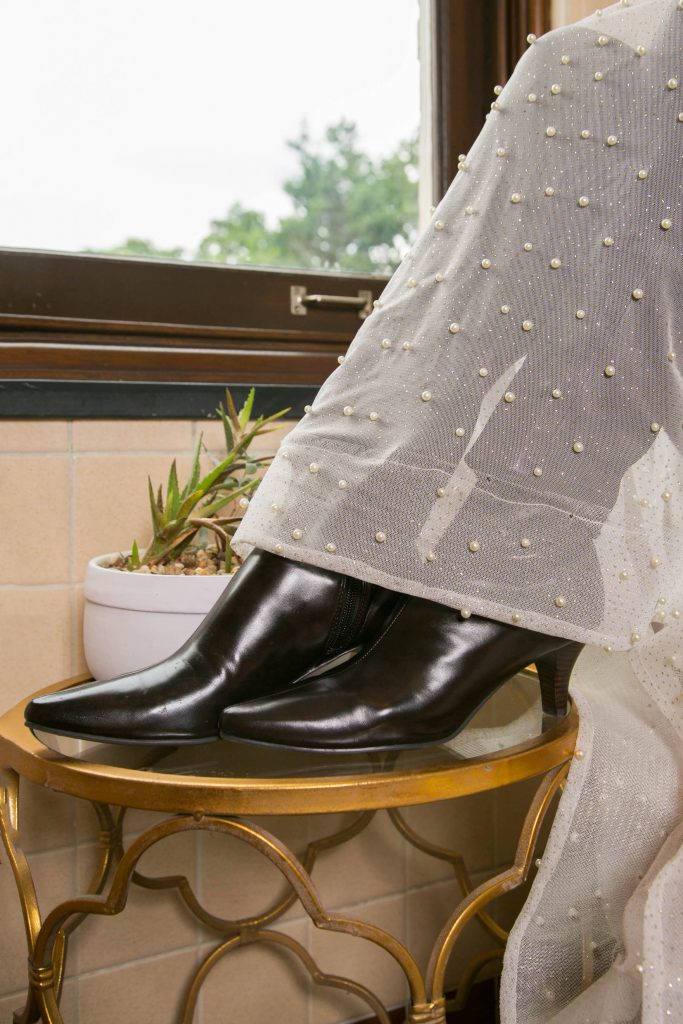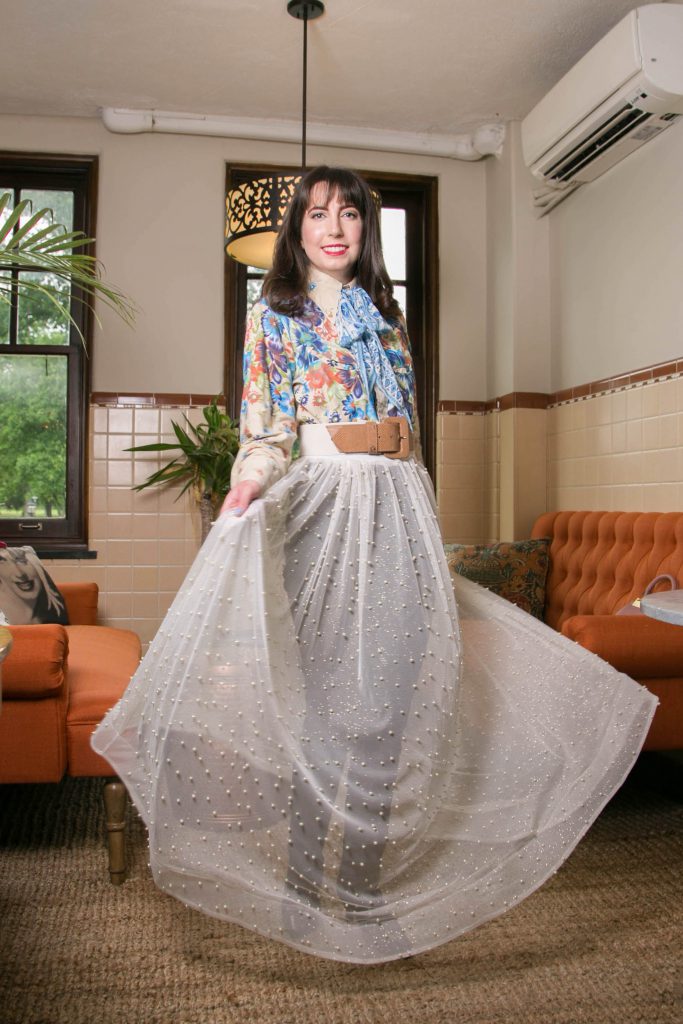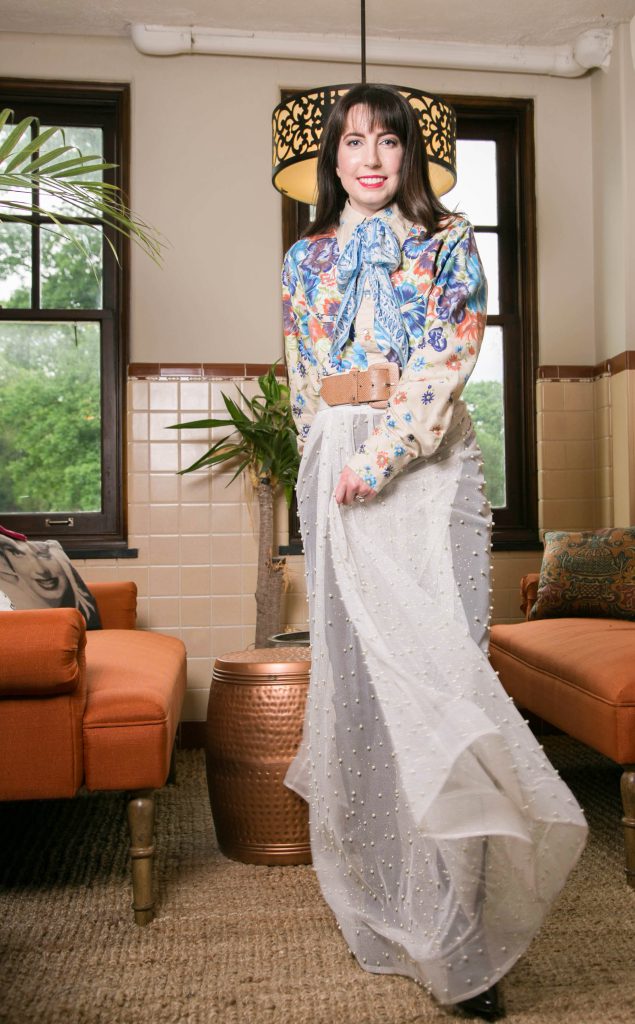 What's your most creative outfit? Is there something you wish you could figure out how to wear? Share in the comments!
OUTFIT DEETS:
Photos: Chantal Dominique Photography
Austin cowboy shirt, silk floral scarf, belt, ankle booties and dusty rose purse: vintage and/or bought from blogger sales
Faux-pearl studded skirt: Nikki Blaine Couture
Maroon Italian-leather pants: Maison de Papillon in NYC