It's no secret I love vintage. Secondhand accessories, old coin collections, Depression-era glassware, those flea market love letters for and from strangers who have long passed but for whom you craft an entire dramatic backstory. (I can't be the only person who does this, right?)
So it should be less of a surprise that I, someone who works in digital media all day long, spend my free time unplugged in an old-school kind of way. Ever since I was little, I've been a voracious reader, earning an entire summer's worth of Indianapolis Public Library reading points in the first week of the program. (It also helped that my mom used to work at a library, and I'd spend my evenings and weekends hiding behind the stacks and grabbing the latest releases off the book carts before anyone else could borrow them because I've also got an insanely competitive streak.) In middle school, my best friends and I would read novels in French class — seriously, how could anyone reprimand a student for loving to read? — which prompted our French teacher to gift us with French books as our middle-school graduation present. And my maid of honor's speech at my wedding even referenced my hobby in the most beautiful way possible by tying my first love — of books — to another great love in my life.
As I continue the countdown to IndyDressed's 5th anniversary this month (for real, it's been nearly 5 years!), it's only fitting to share a photo shoot that includes some of my favorite things: vintage pieces and rows of books at one of my favorite locally owned independent bookstores, Indy Reads Books, which uses its profits to support literacy programs here in Indy. How cool is that?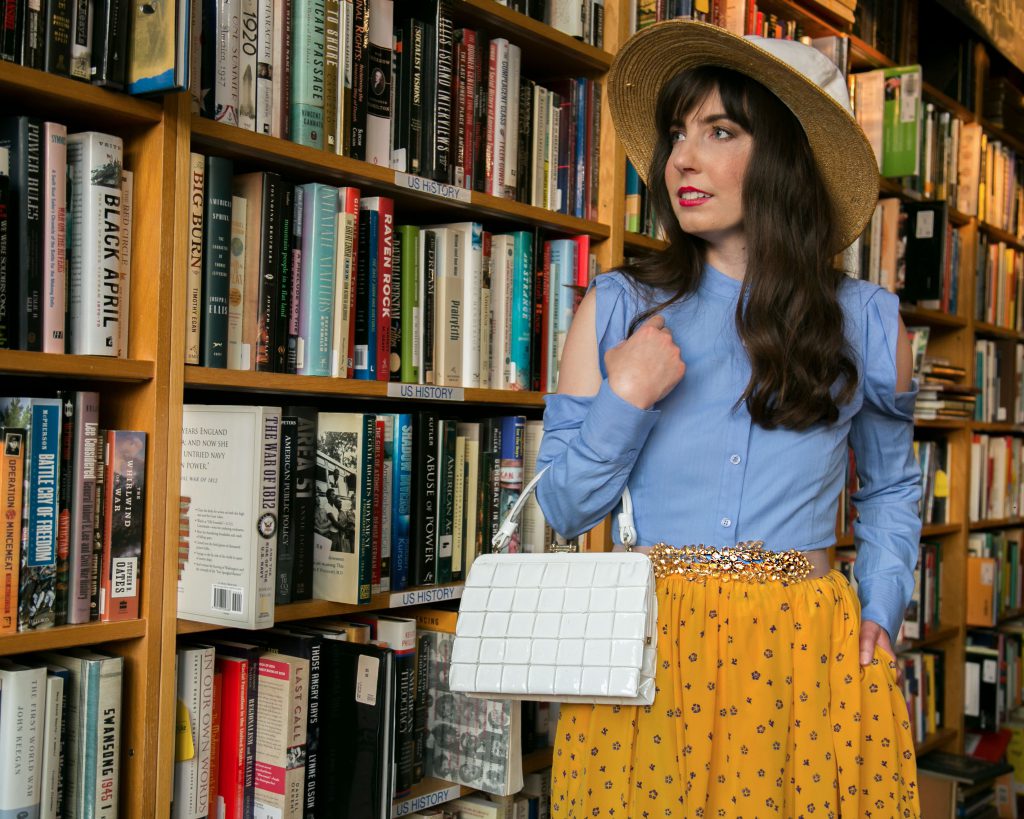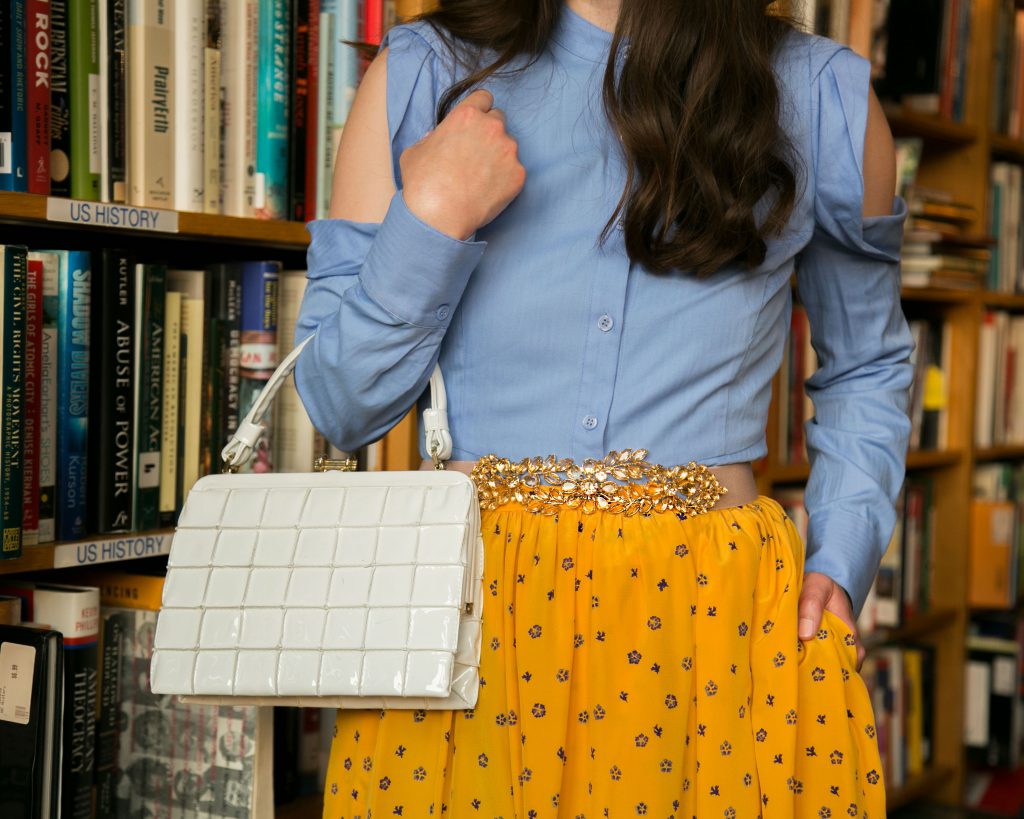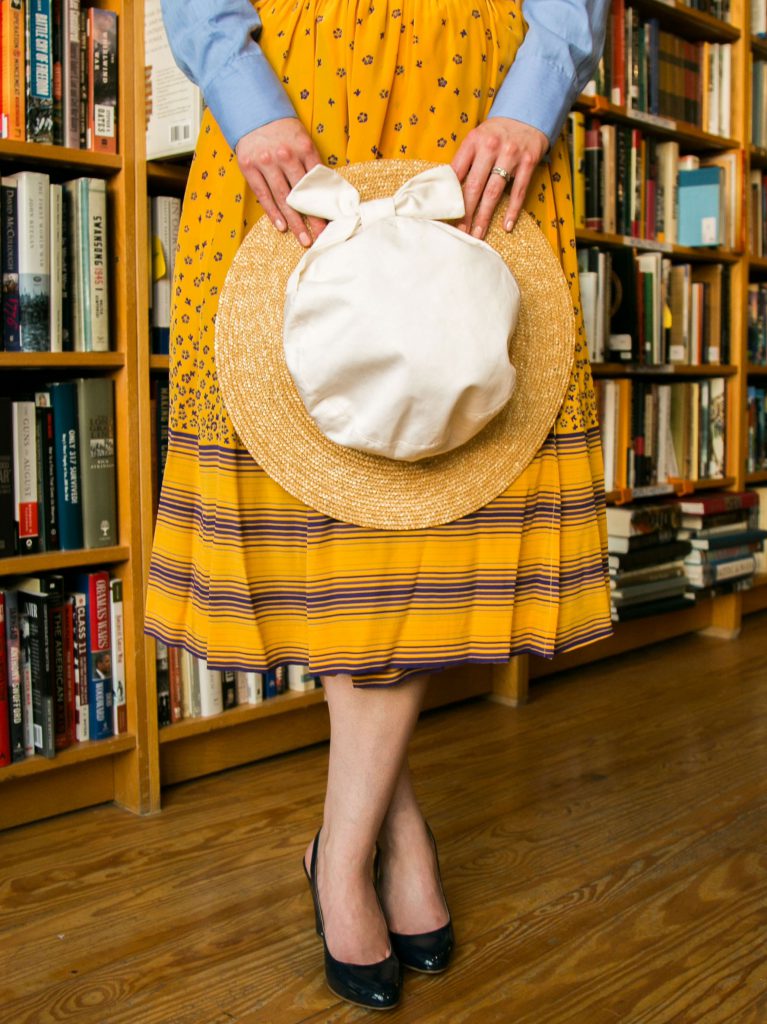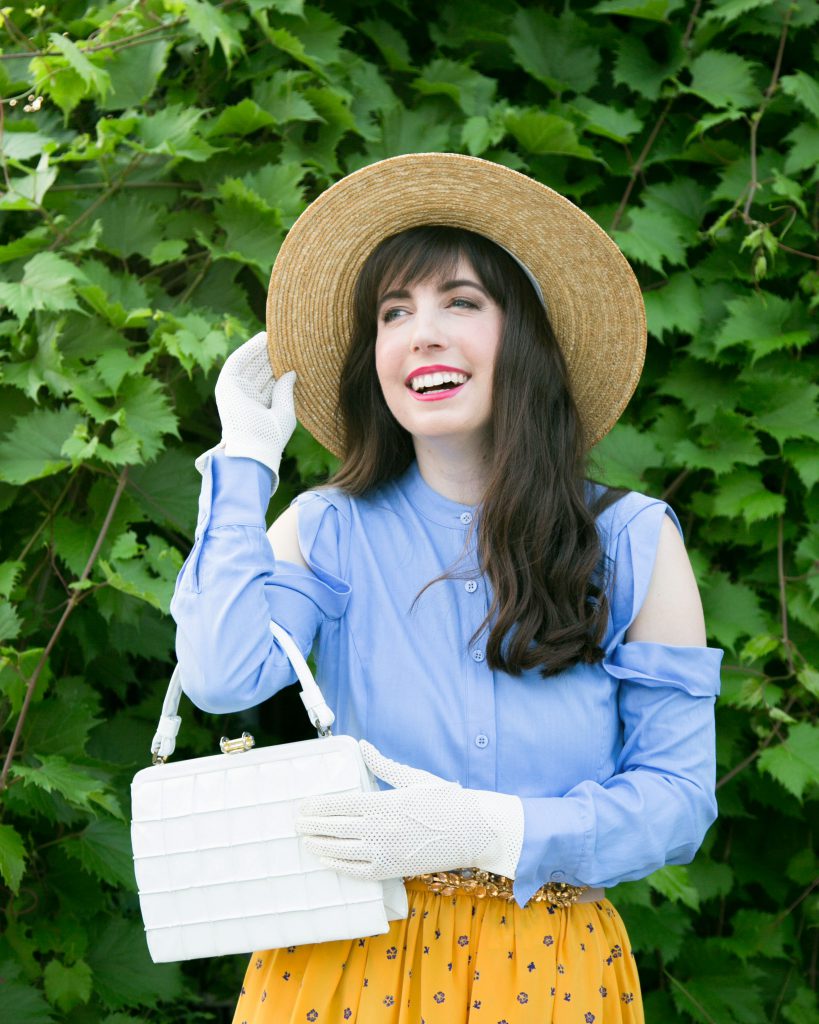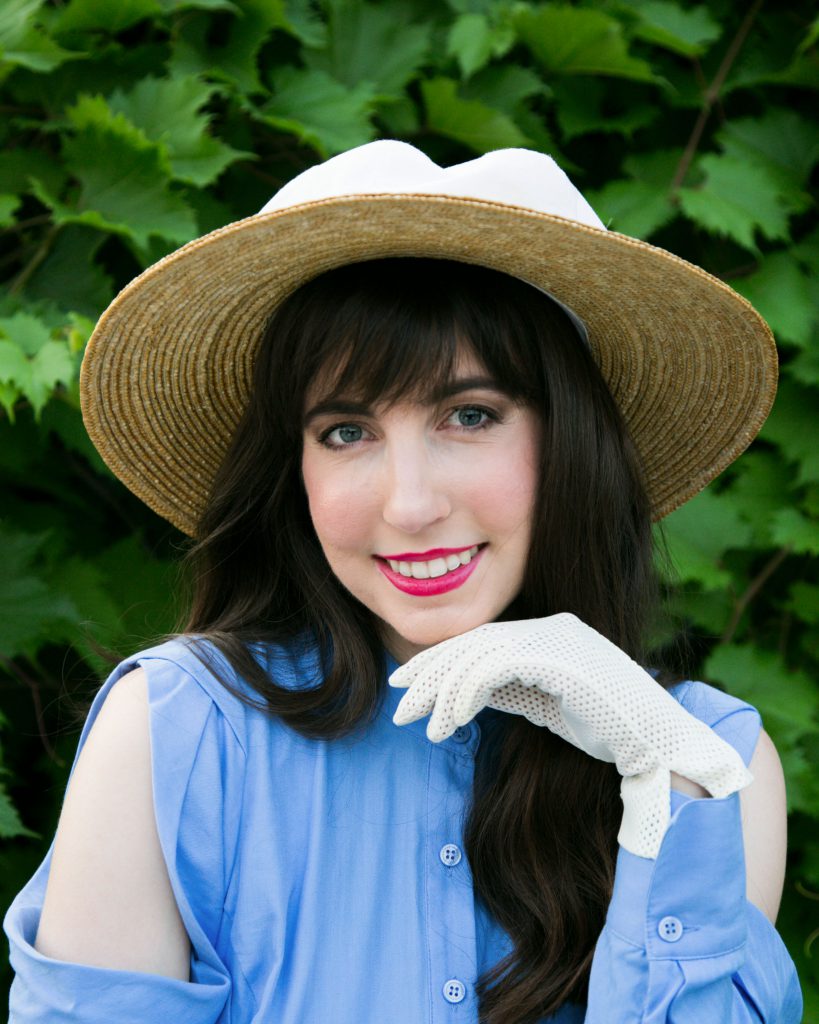 Fun fact: Indy Reads Books is also celebrating an anniversary this month — 6 years in business — so happy birthday to Indy Reads, and thanks for being part of this shoot! You can check out Indy Reads on Massachusetts Avenue.
All photos by Chantal Dominique Photography
OUTFIT:
Wide-brimmed linen hat: hand-me-down
Blue shirtdress with cutout shoulders and jeweled belt: BCBGMAXAZRIA
Yellow wrap skirt: Vintage Valentino from The Toggery in Broad Ripple
White handbag: Broad Ripple Vintage
Vintage white lace gloves: from France, picked up by my mother for my birthday
Navy pumps: Ann Taylor
Hair: DryBar Indianapolis
Makeup: Nicole Prewitt