I could eat breakfast all day long. (Gimme some chocolate chip pancakes, almost-burnt bacon and a hard-boiled egg, and you've got one happy woman. Who says fashionistas are always high-maintenance?) That's what I love about brunch: it's an excuse to sleep in AND still order breakfast in a restaurant without the standard "Oh, sorry, we're no longer serving breakfast items." Brunch for the win.
Whether you're looking for a last-minute brunch spot for Mother's Day or simply craving French toast, here are three of my favorite brunch places in the Broad Ripple area.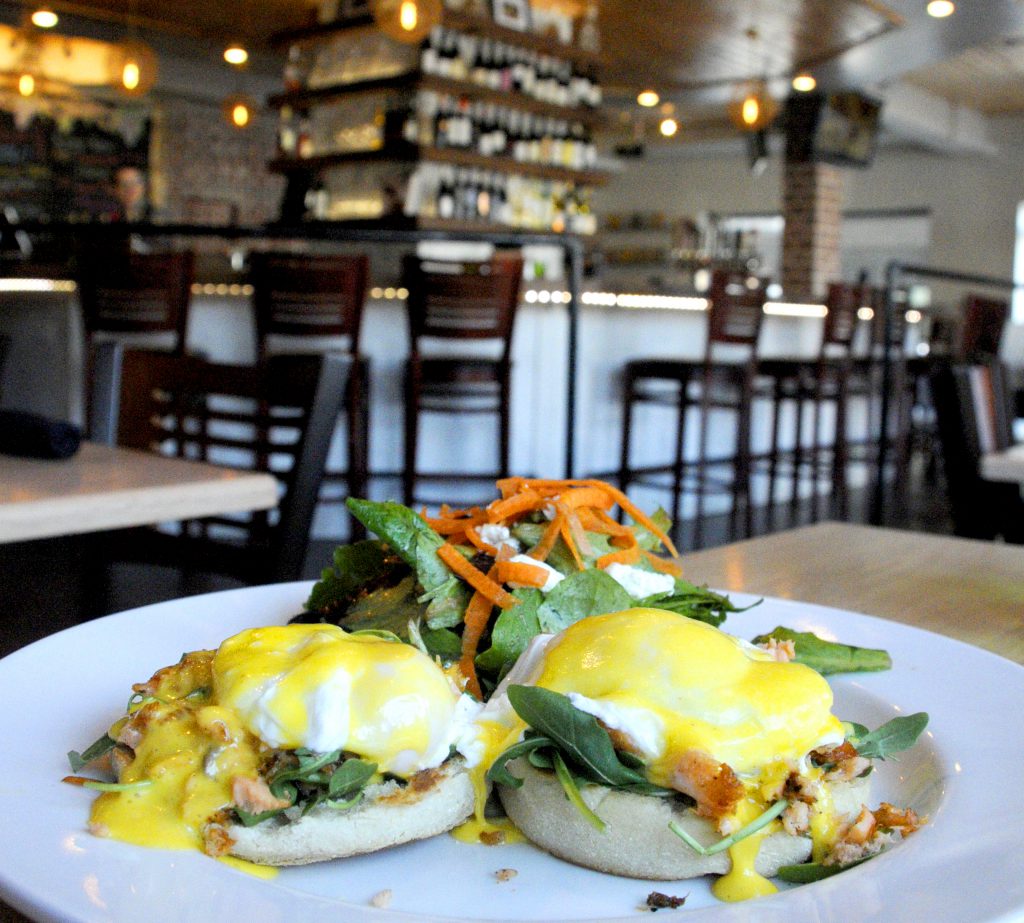 LOUIE'S WINE DIVE & RIPPLE KITCHEN
Fun fact: Every time I try out a new brunch spot, my go-to order is Eggs Benedict. So that's what I ordered the first time I visited Louie's Wine Dive's Broad Ripple location, right on the corner of Broad Ripple and College avenues across from HopCat. Louie's has a fun industrial vibe with sleek neutral decor and enough sophistication to make it seem more upscale, though it's definitely a casual atmosphere. My fave part? A tie between the wine-glass chandelier and the entryway walls made of those green San Pelligrino bottles. Functional AND cute!
---
PETITE CHOU BISTRO
Martha Hoover can do no wrong when it comes to Indy eateries: Patachou, Napolese and Public Greens Urban Kitchen are only a few of the restaurants she's successfully started. (Woo, female entrepreneurs!) So it's no surprise that her Parisian-style cafe should land on this list. My friend and photographer Kaylee (of Kaylee Creighton Photography) and I recently stopped for a brunch break during a photo shoot, and it reaffirmed why I still love the place. Even though it was a chilly morning, the bistro patio was warm enough to sit outside, and my French toast on brioche with Indiana maple syrup (above) and Kaylee's berry crepe with creme anglaise (below) were both scrumptious.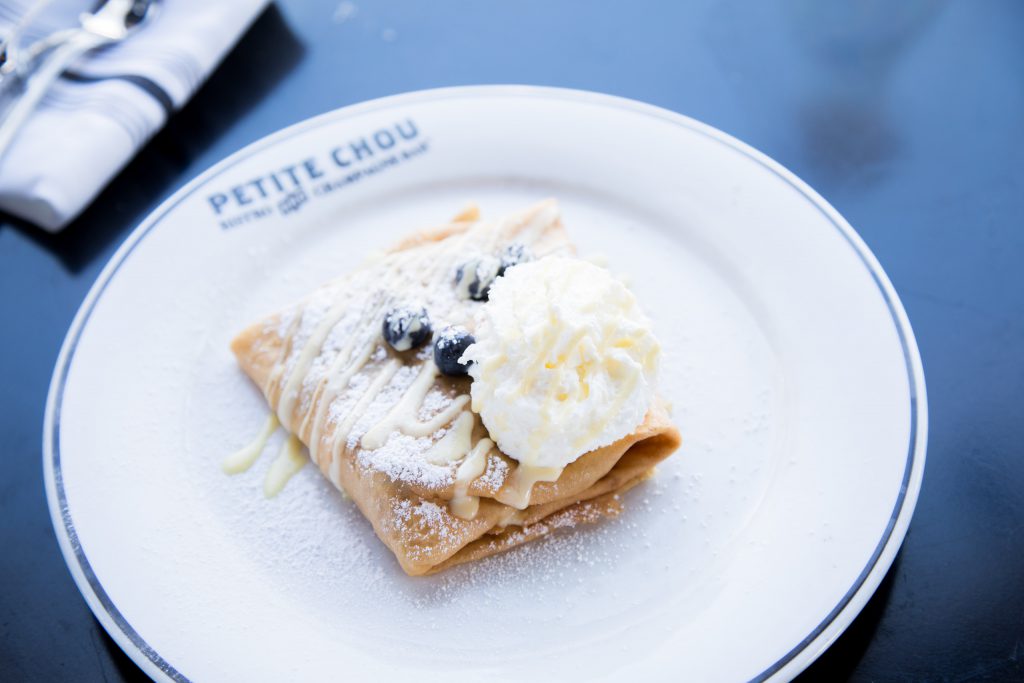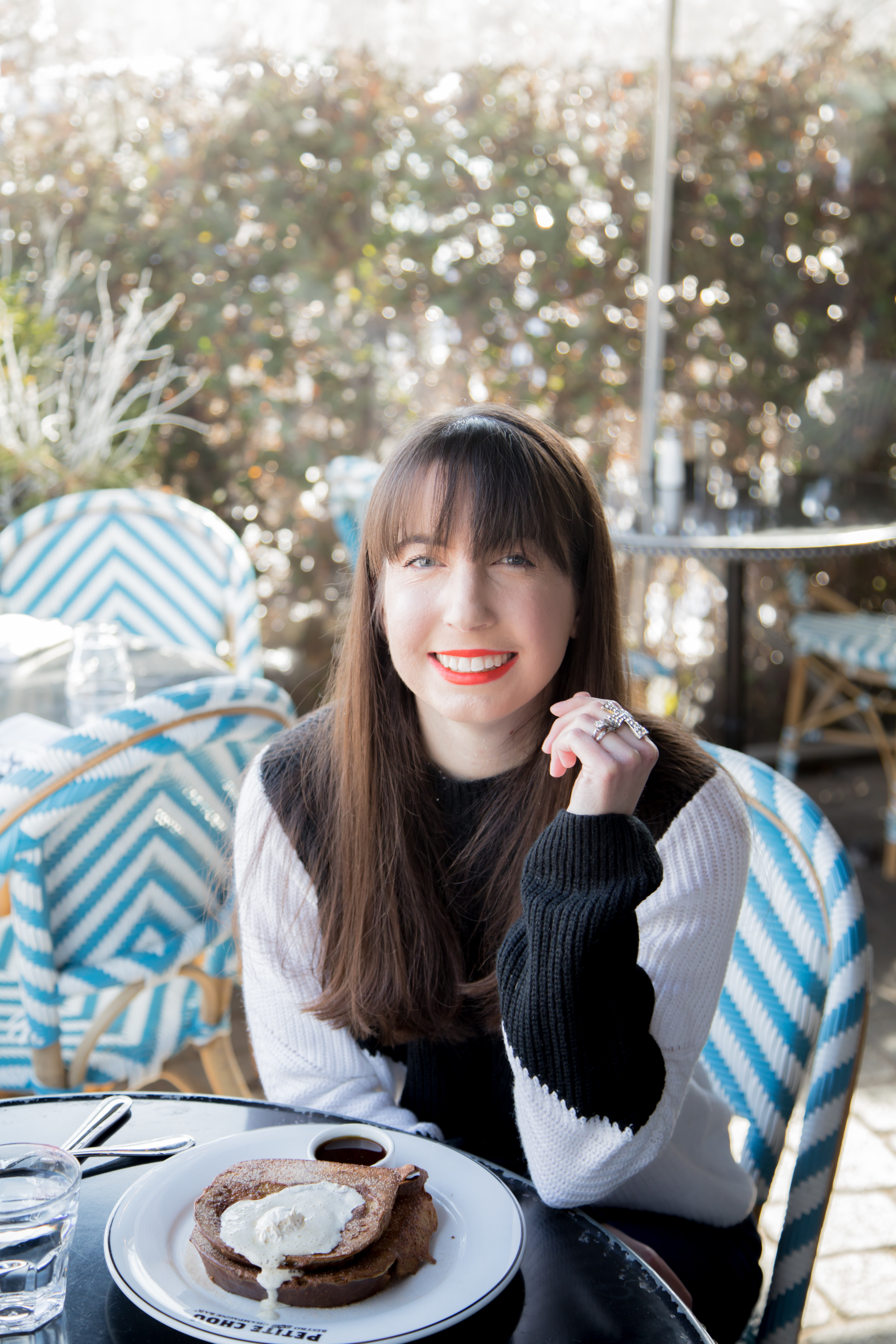 *All Petite Chou photos by Kaylee Creighton Photography
---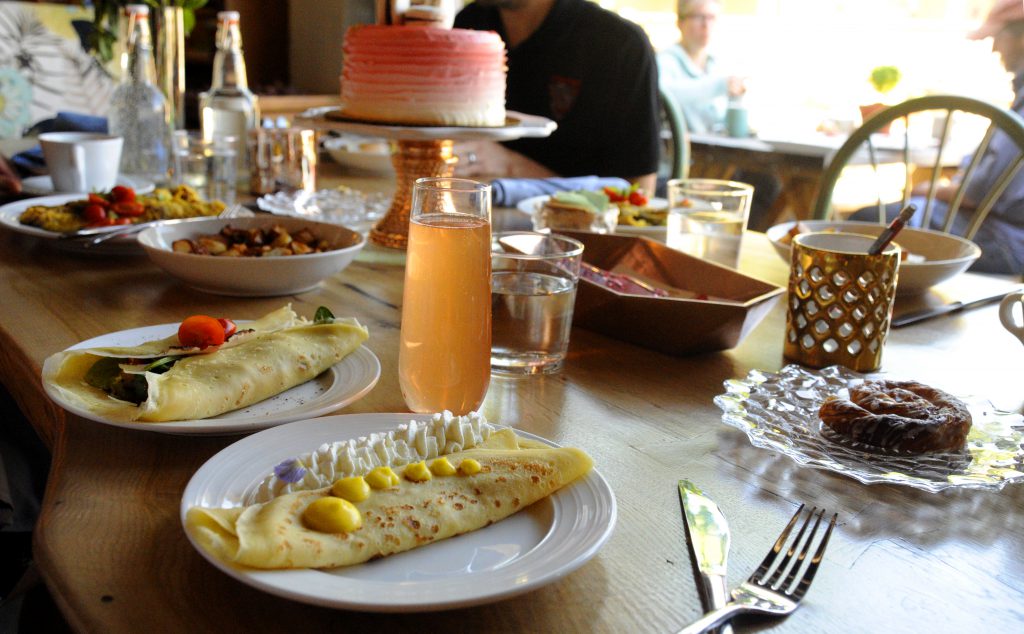 GALLERY PASTRY SHOP
My love for Gallery Pastry Shop should come as no surprise, as it was where I celebrated my 29th birthday last summer and where the Indy Blog Society held its holiday party. You can build your own omelet or crepe using ingredients from local farmers and businesses (such as Tulip Tree Creamery and Smoking Goose), set up a mini mimosa bar for your table, or chow down on the weekends-only cinnamon pastries. If you're an Indy 500 fan, check out their giant black-and-white chess set on the patio. And don't forget to grab some macarons to go!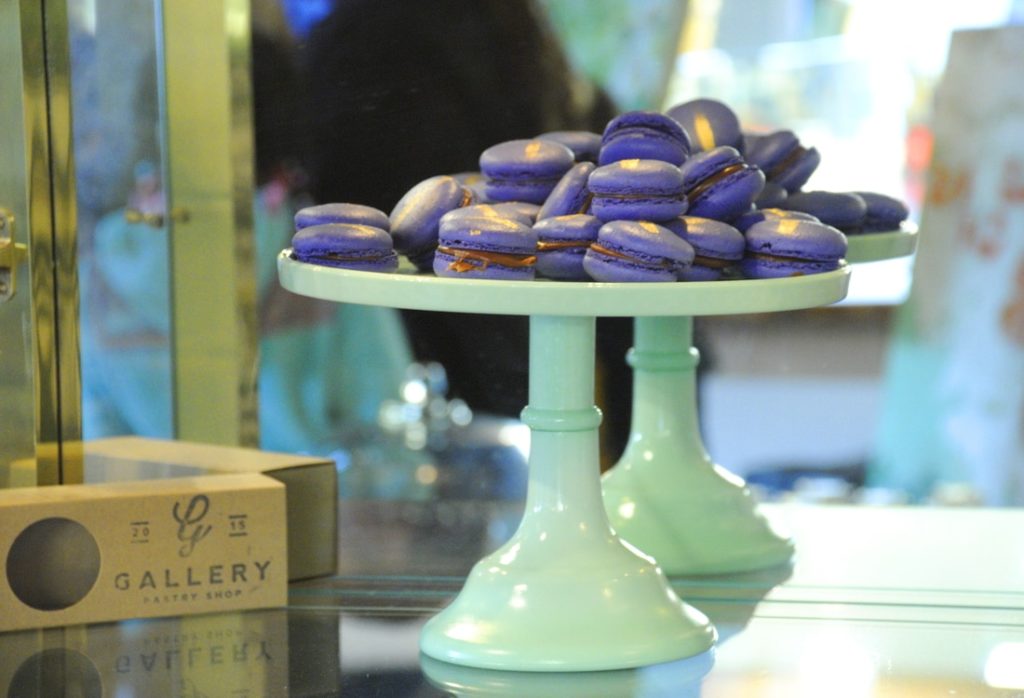 ---
Where's your favorite midtown brunch spot? Share in the comments!