Sometimes, there's nothing like coming home from a long day and stretching out cat-like on the couch to the scratch, scratch, scratch sound of vinyl-meets-needle. Give me a breeze from an open window and the wafting lyrics from Lana del Rey's "Born to Die," and it's my version of heaven.
To be honest, I'm a recent vinyl convert, and in most cases, I feel like a poser: a late-to-the-party wannabe hipster with no knowledge of awesome-yet-obscure bands and a record collection that currently totals, well, five. And yes, two of those are Lana, and one is the LaLaLand soundtrack. But I've found a supportive network of people in the Indy vinyl-loving community, and thanks to local record fanatics at shops like Luna Music on 52nd Street, I'm getting educated. And this is the perfect time, too: Record Store Day is this Saturday!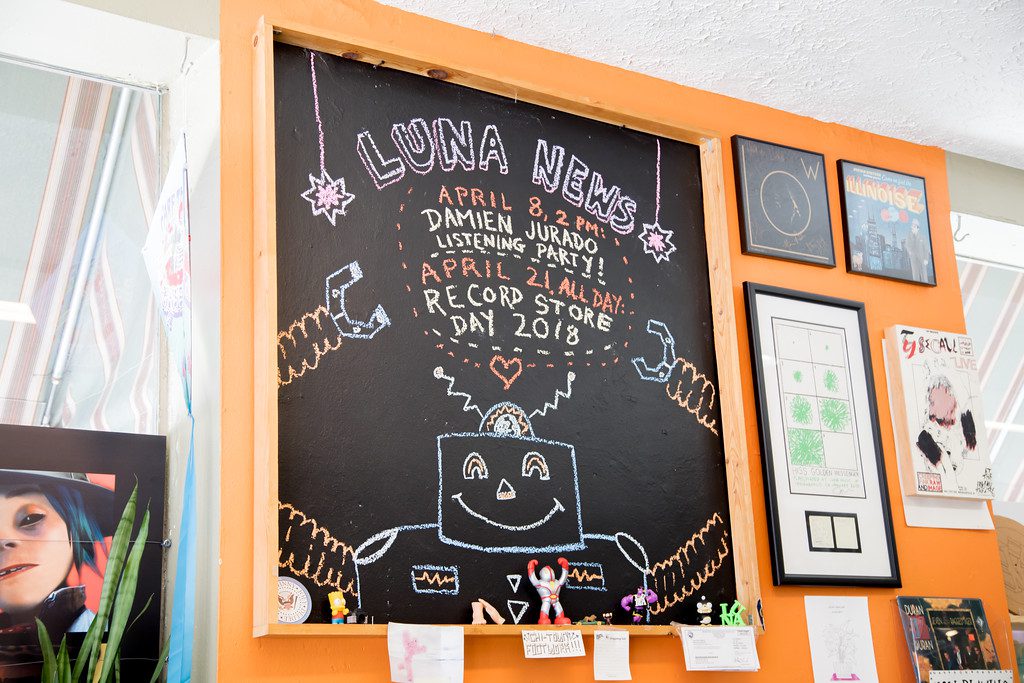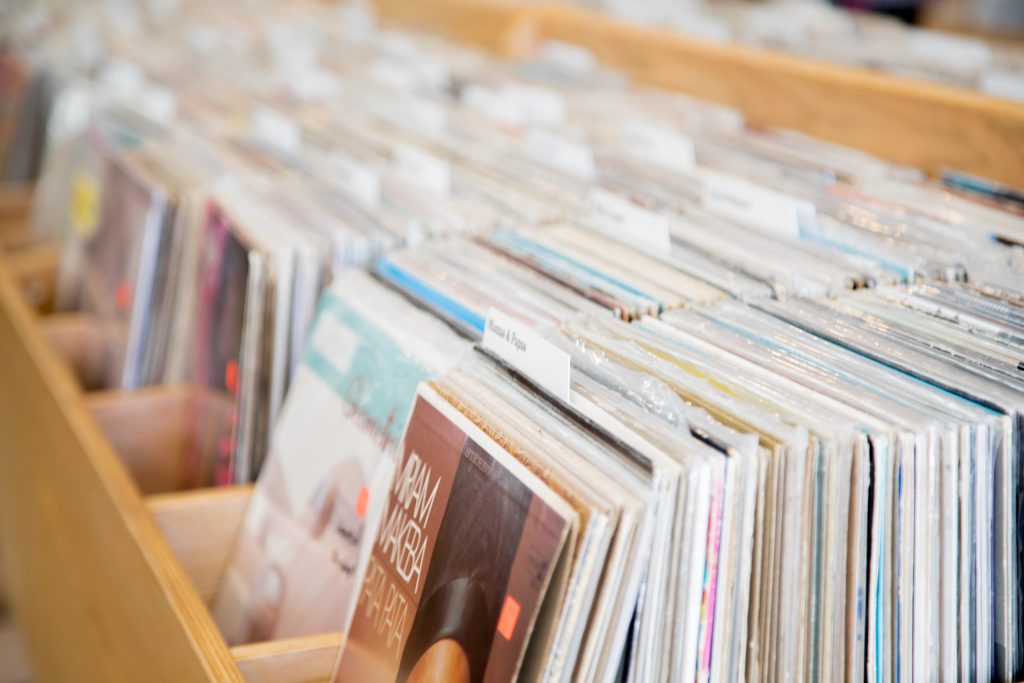 Record Store Day is the biggest party for audiophiles, with worldwide limited-edition releases (my heart is set on Sufjan Stevens' "Mystery of Love" from "Call Me By Your Name"), major sales and music festival vibes all day long. Locations around Indy have been prepping for weeks. Luna's already teasing its sidewalk sale with $1 CDs and $2 LPs on Instagram, plus Taylor's Bakery donuts, La Margarita tacos and Indy-made Circles Ice Cream. See the party details.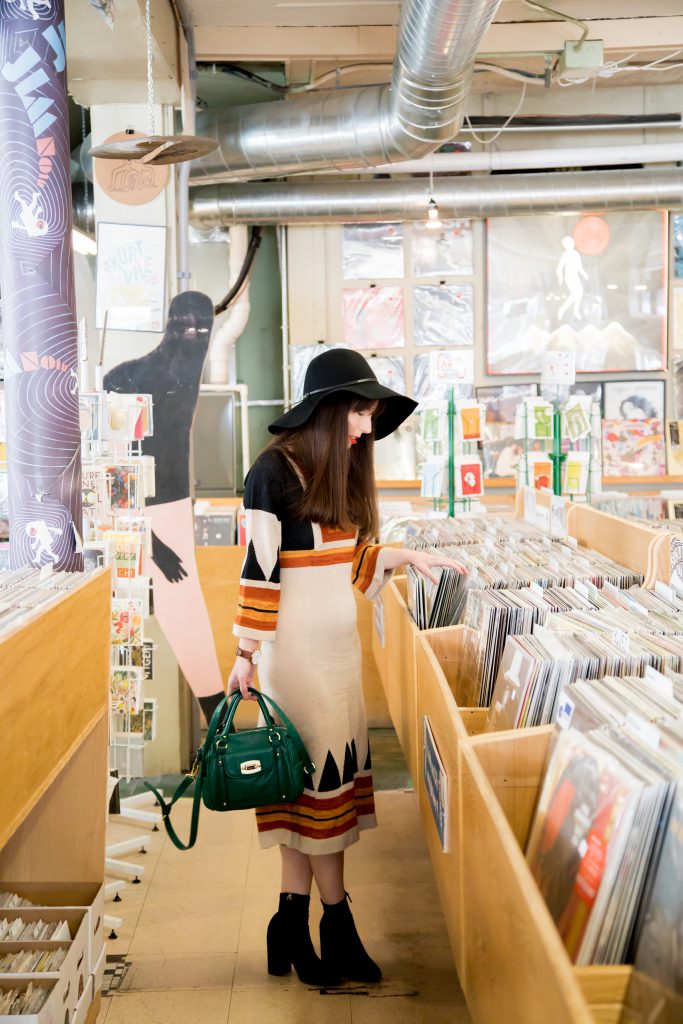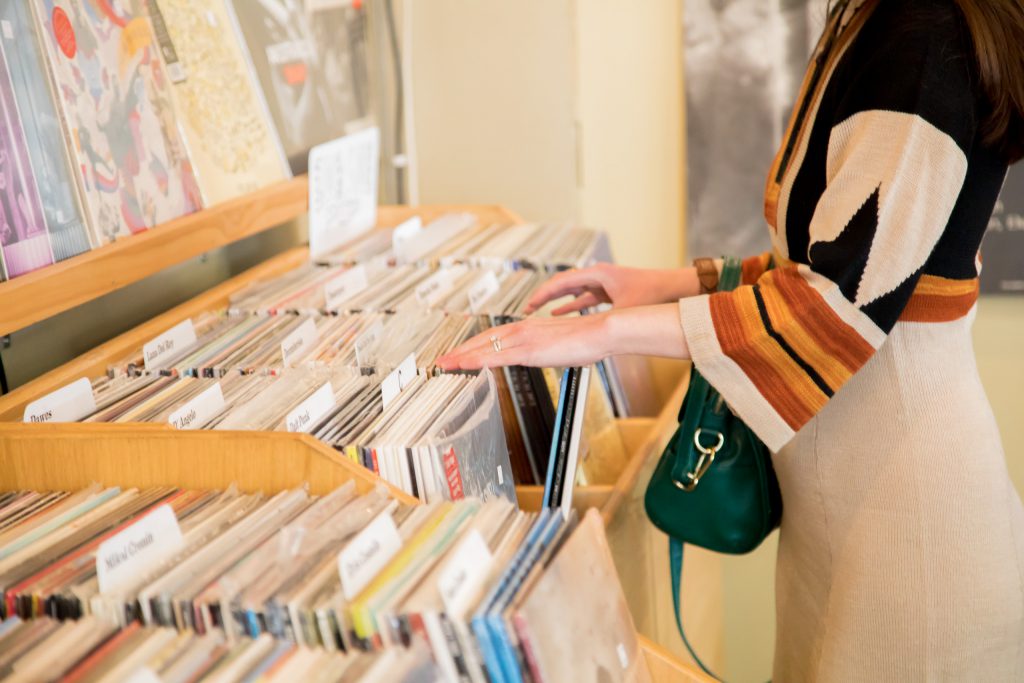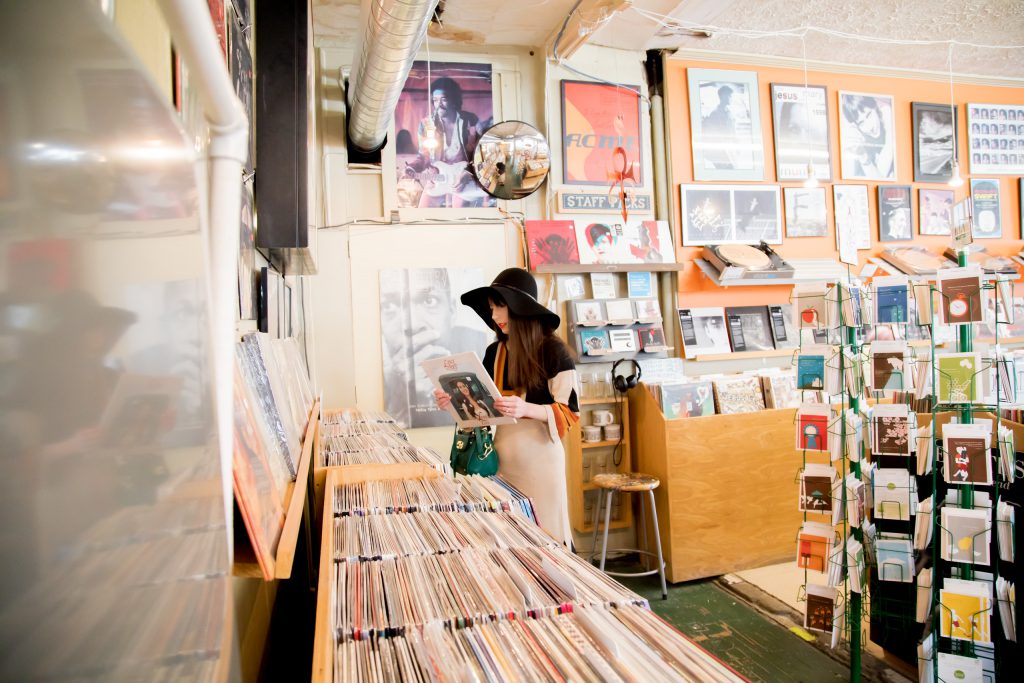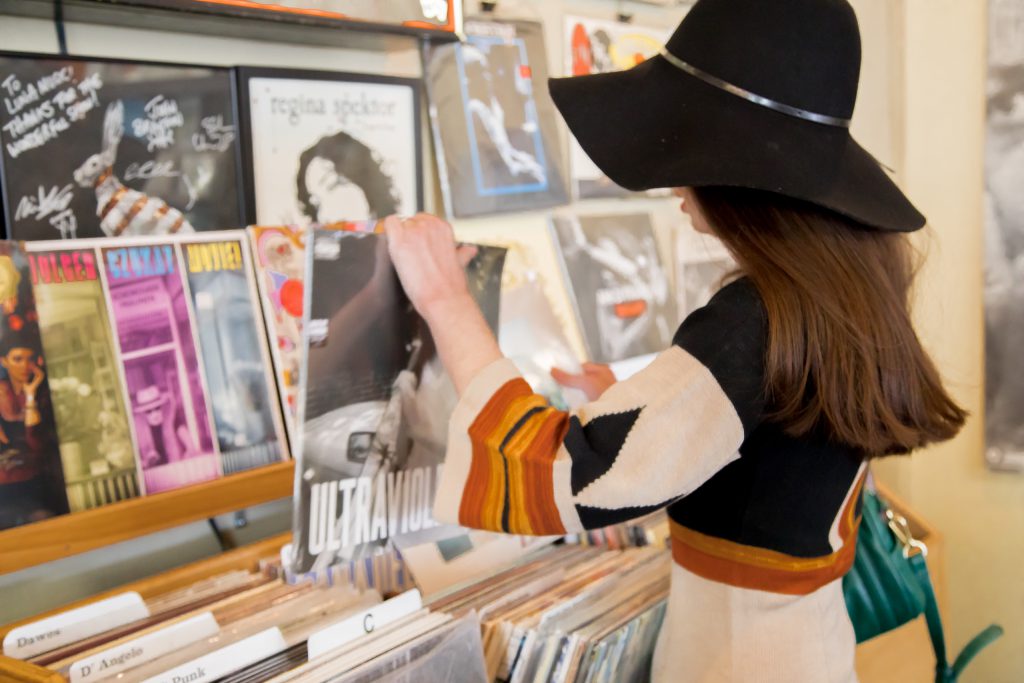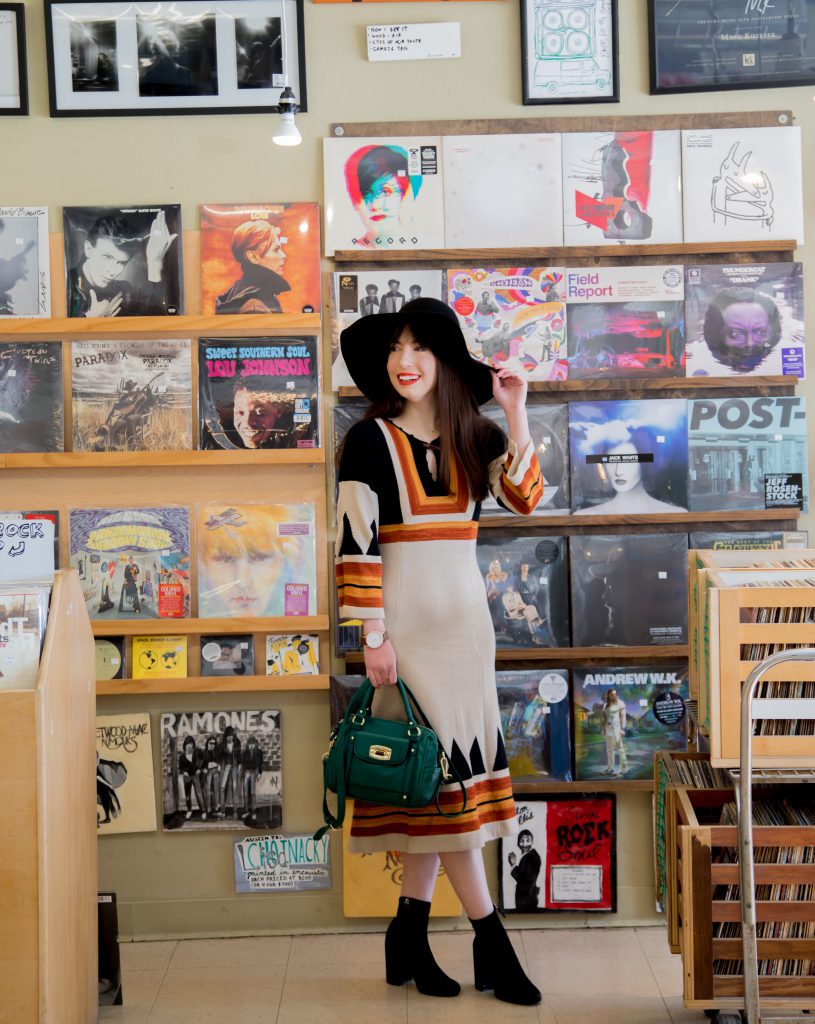 When shopping for vintage sounds, why not wear vintage?
OUTFIT DEETS:
1970s knit dress: Hot House Market, Fashion Mall at Keystone
Emerald-and-gold handbag: Target (similar style for $35)
Suede booties: my go-to Steve Maddens (similar style here)
*All photos by Kaylee Creighton Photography