Anyone else feeling like it's somehow still Halloween? The creepy, the dramatic and the weird don't necessarily fade away when October does — which is a good thing in my book, because why not add a bit of weird fascination to your own style year-round?
When Laura Walters of Style Riot hosted a lockdown-friendly online pop-up shop earlier this year, I was oddly attracted to a set of bangles from Ripley Auctions that encased — what else? — 12 iridescent beetles. I'm not exactly a huge fan of bugs, but they were just weird enough to pique my interest. (Talk about a conversation starter at parties.)
The next obvious question: What do you even wear with chunky bug bangles? Well, here's one way I styled them: with this romantic Acler mini-dress and chunky platforms (not pictured). Check out my take — unless bugs make you squeamish — and let me know how you'd style them in a comment below!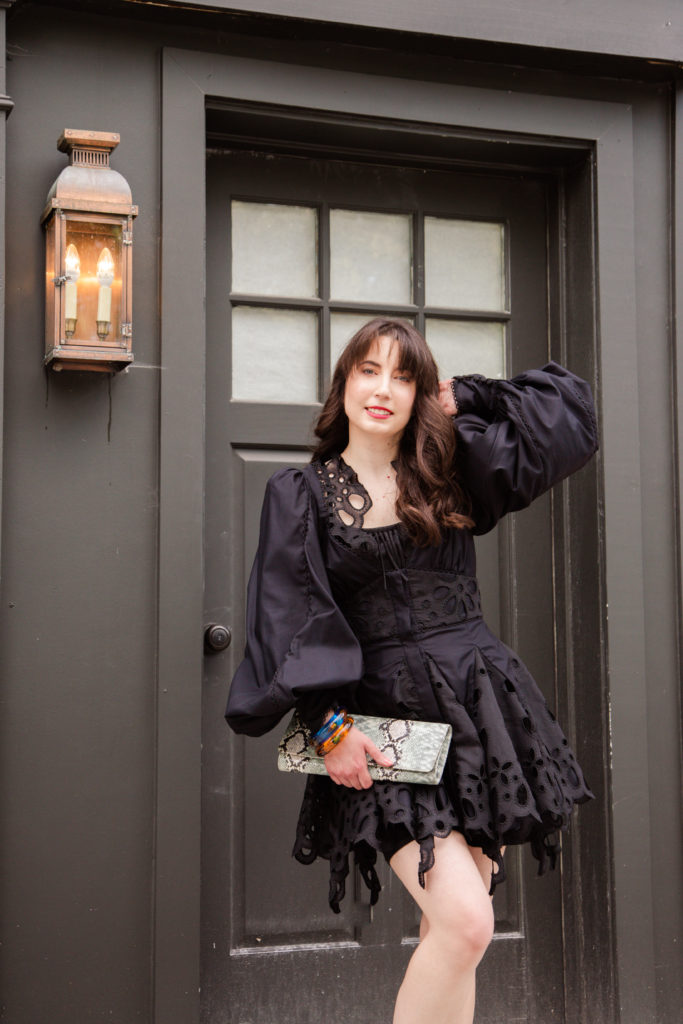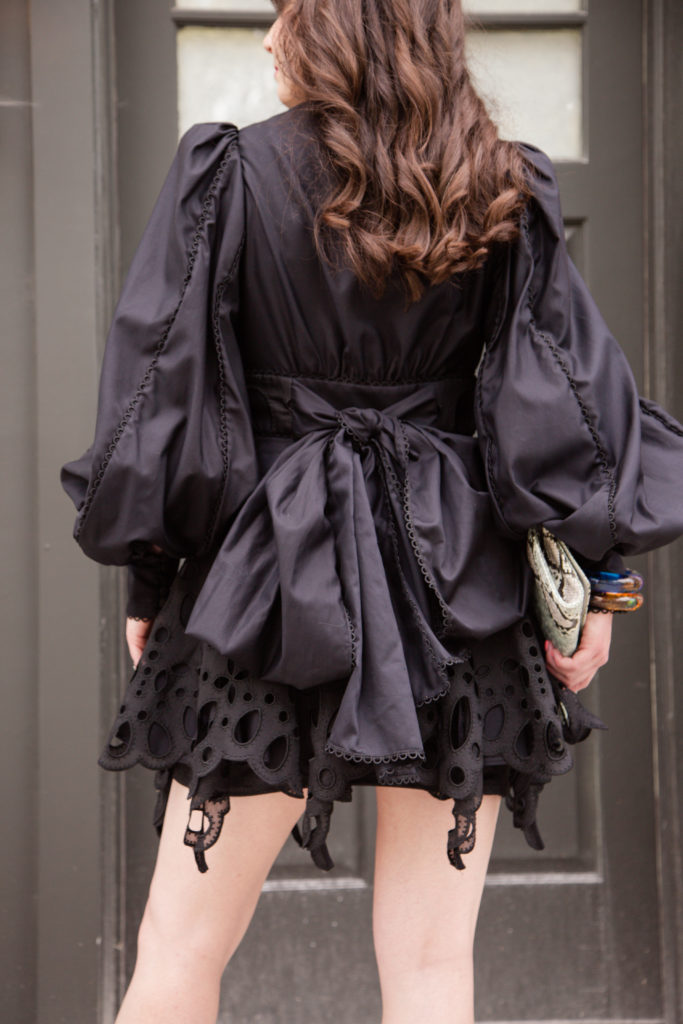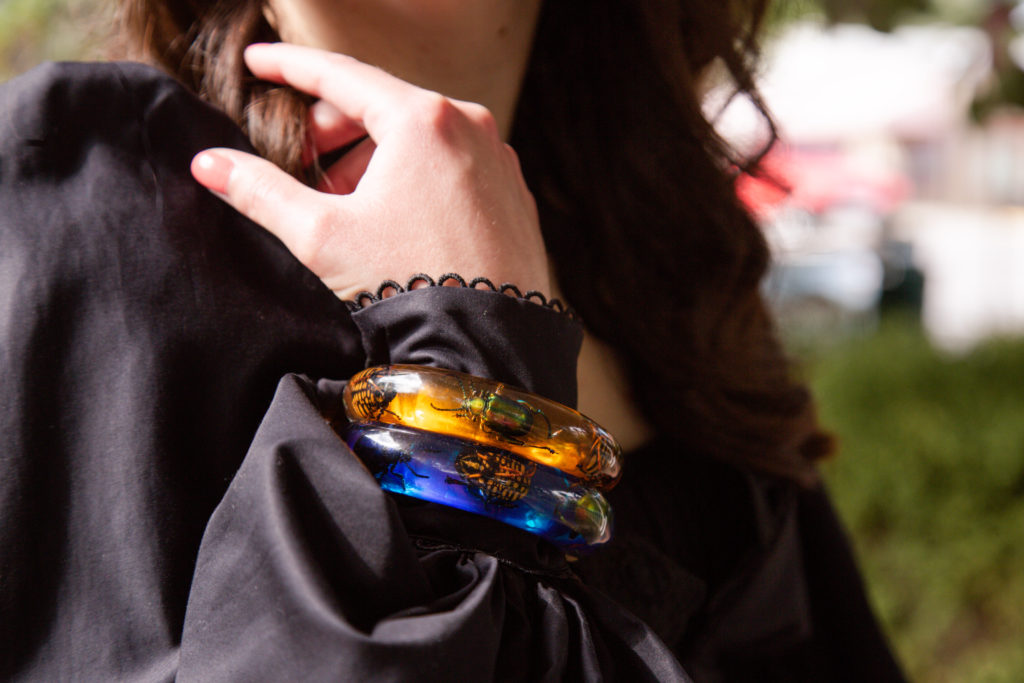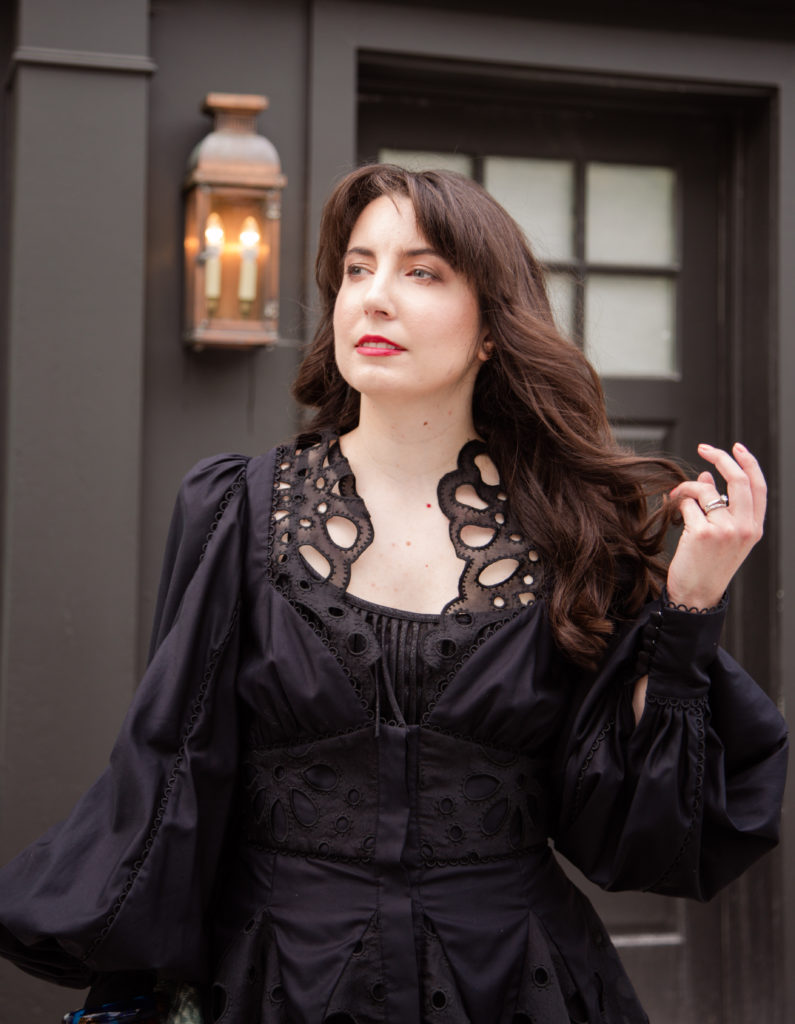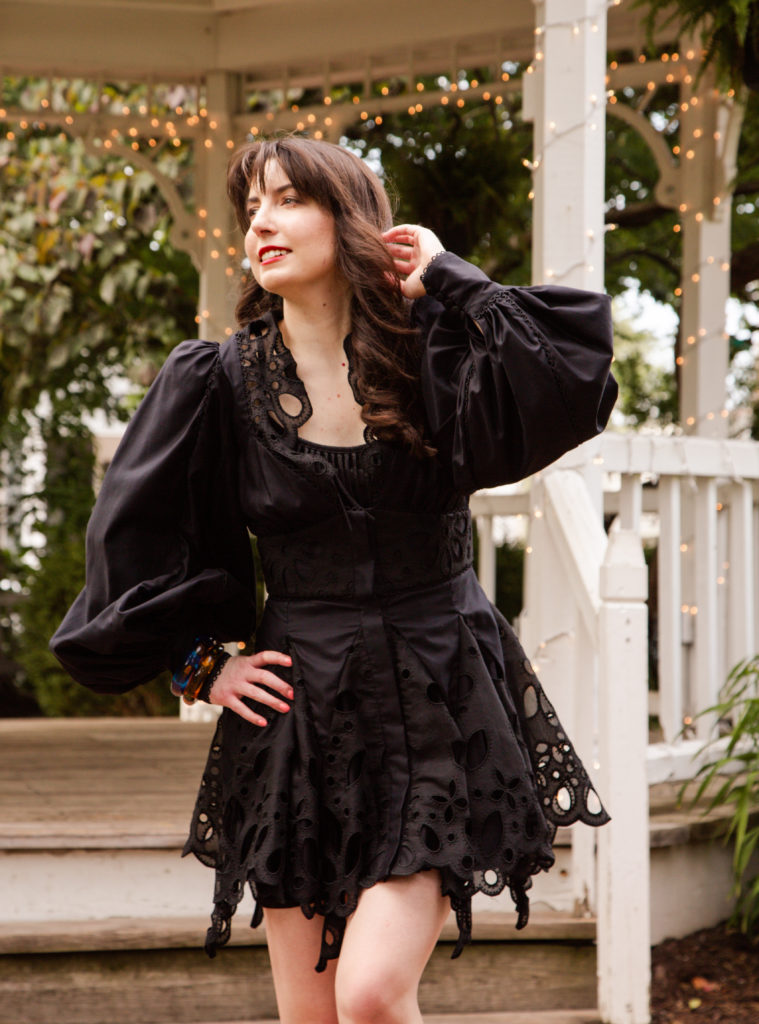 Photos by Chantal Dominique Photography