If you had been following local fashion competitions and shows pre-pandemic, it's likely you've heard of Tokyo Twiggy. Jenn Felts, the creative mind behind the brand, won the Emerging Designer Challenge during last year's inaugural Indiana Fashion Week. Her collections of pieces with fabrics she designs herself have been featured in fashion shows not only in Indianapolis but also Atlanta and NYC, as well as in Pattern Magazine. You may remember her from my coverage of Indiana Fashion Week and Newfields' Fashion Arts Society's panel of Indiana designers this time last year. She's also the designer behind the Japan-inspired daruma reversible jacket — my absolute favorite piece from her collections so far — in my "edgy holiday party" look featured by Indy Maven, pictured below.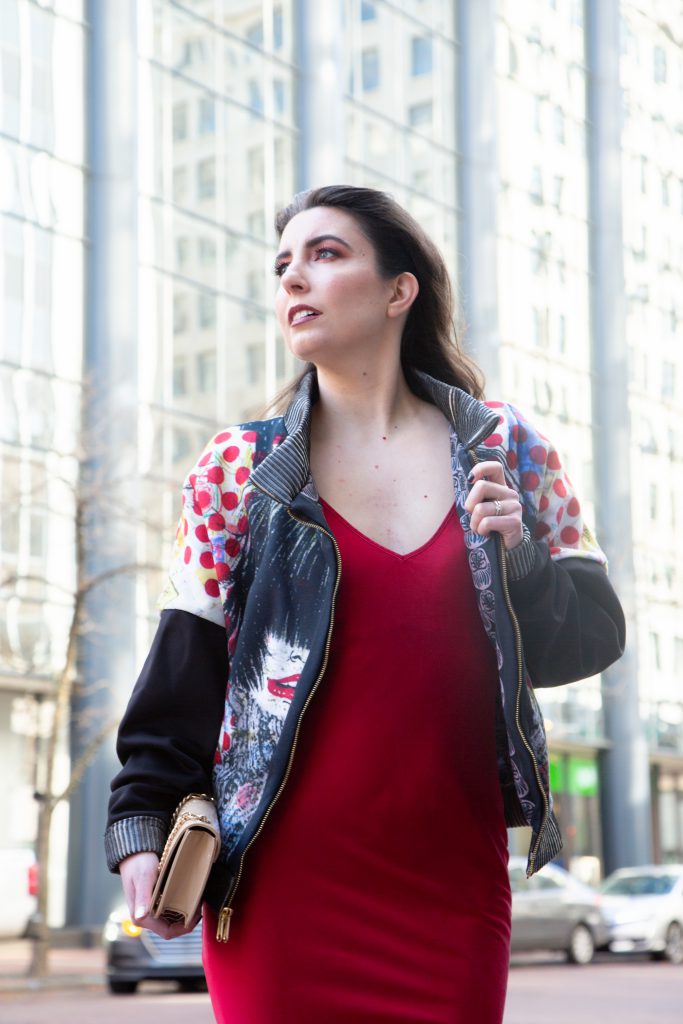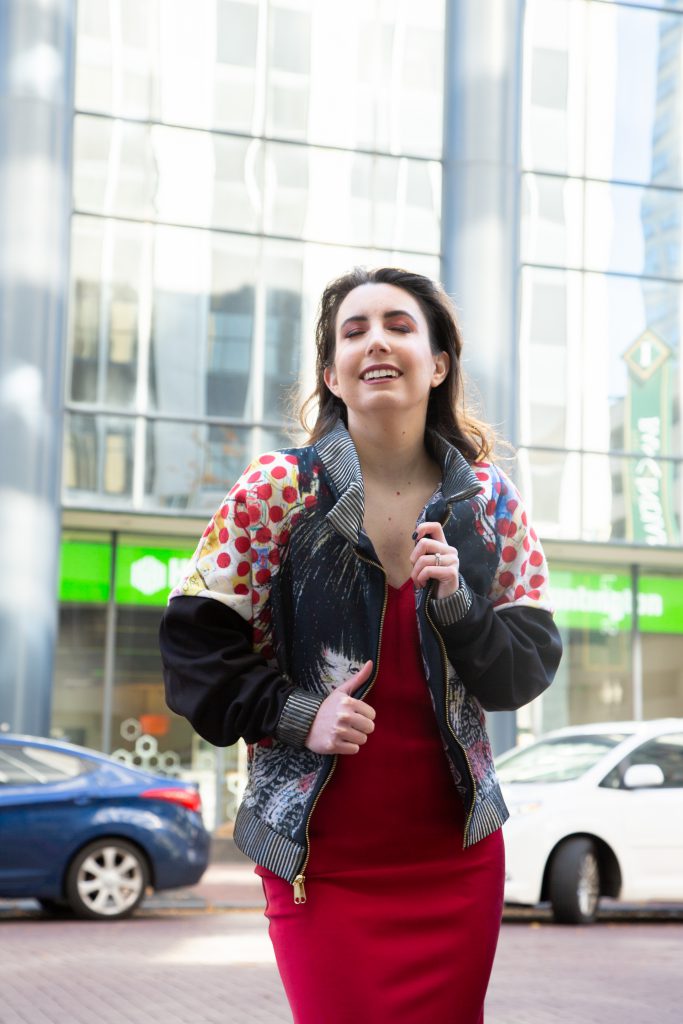 Jenn's designs are heavily inspired by Japanese fashion and culture, so as you can imagine, her creations immediately resonated with me. One of their greatest advantages is their versatility. Anyone can pull off edgier street-style fashion, regardless of what looks you typically gravitate toward or what clothing already fills your closet. (I mean, why not throw on a graphic-print zip-up over a silk bias-cut gown?)
In honor of Jenn's new collection debuting during Infinite Exposure's virtual NYFW show this weekend, here's another example of how I styled one of her bold pieces, this time pairing her two-piece patterned shorts and skirt-like overlay with a gauzy, pleated bow-tie blouse from another fabulous Hoosier designer, Nikki Blaine. How would you style these?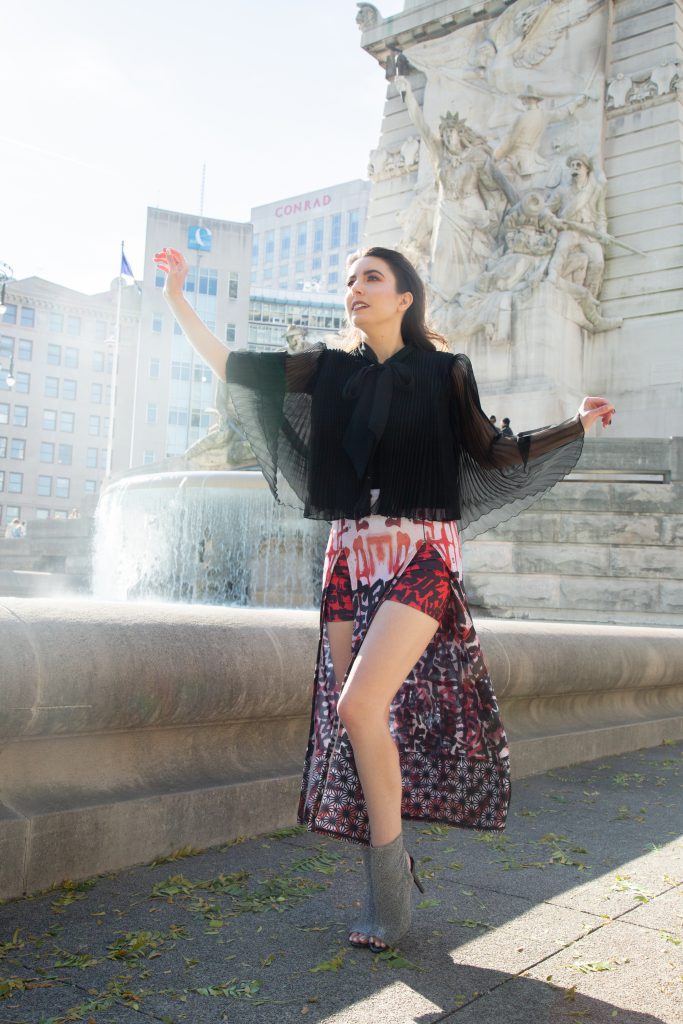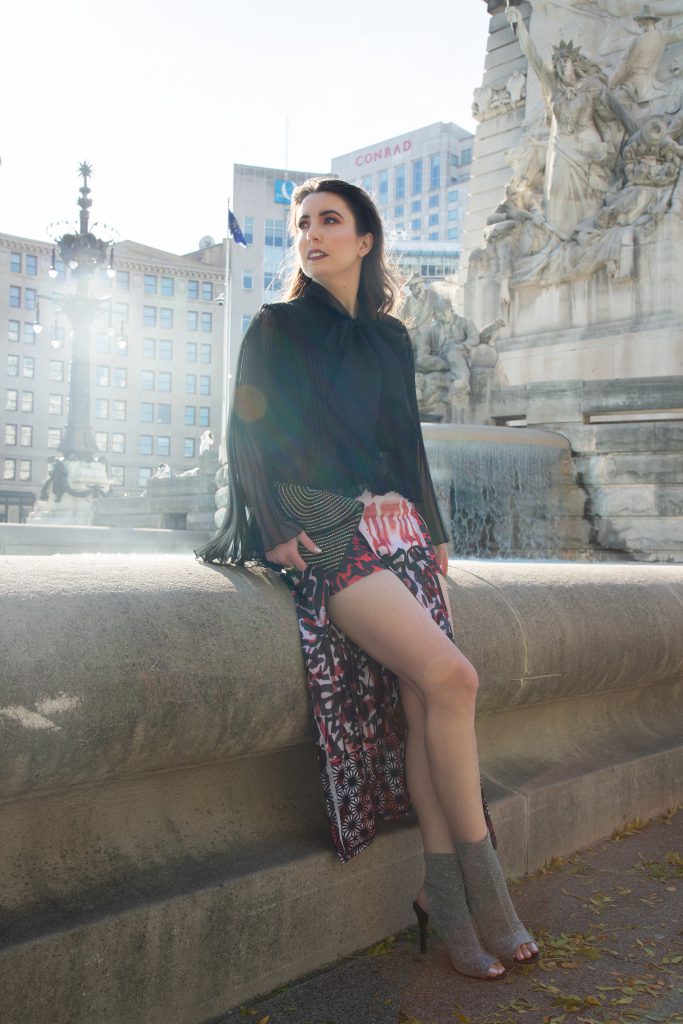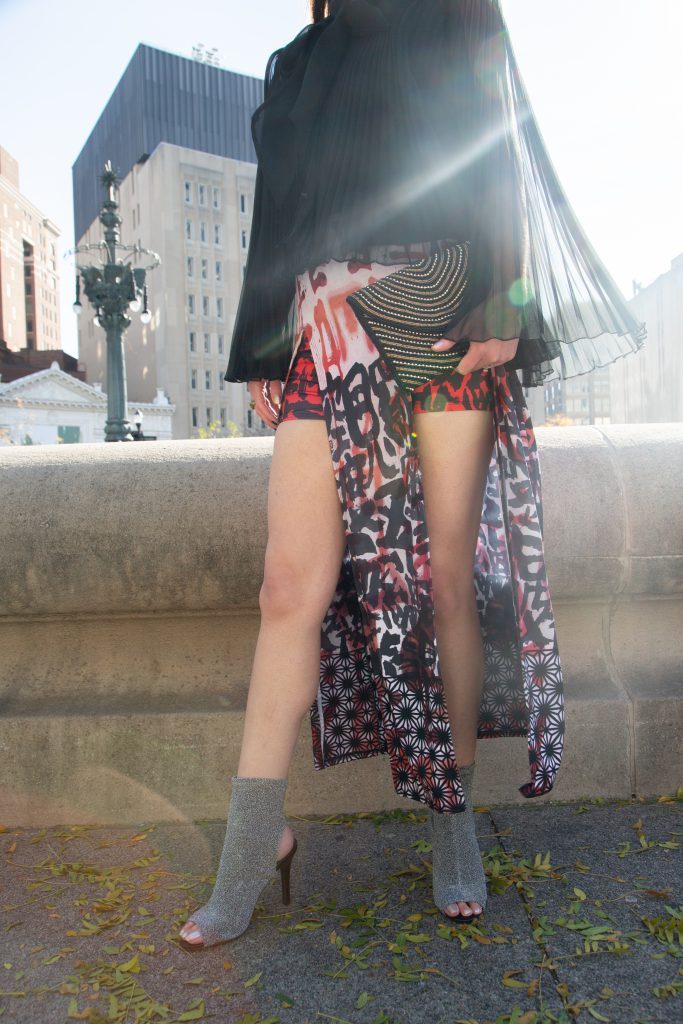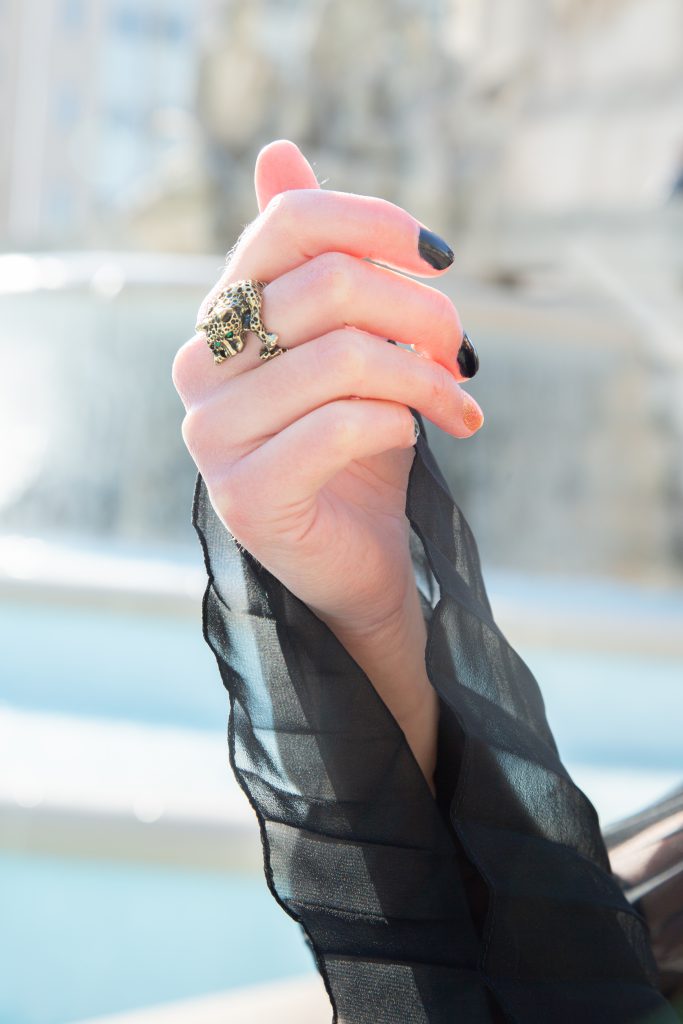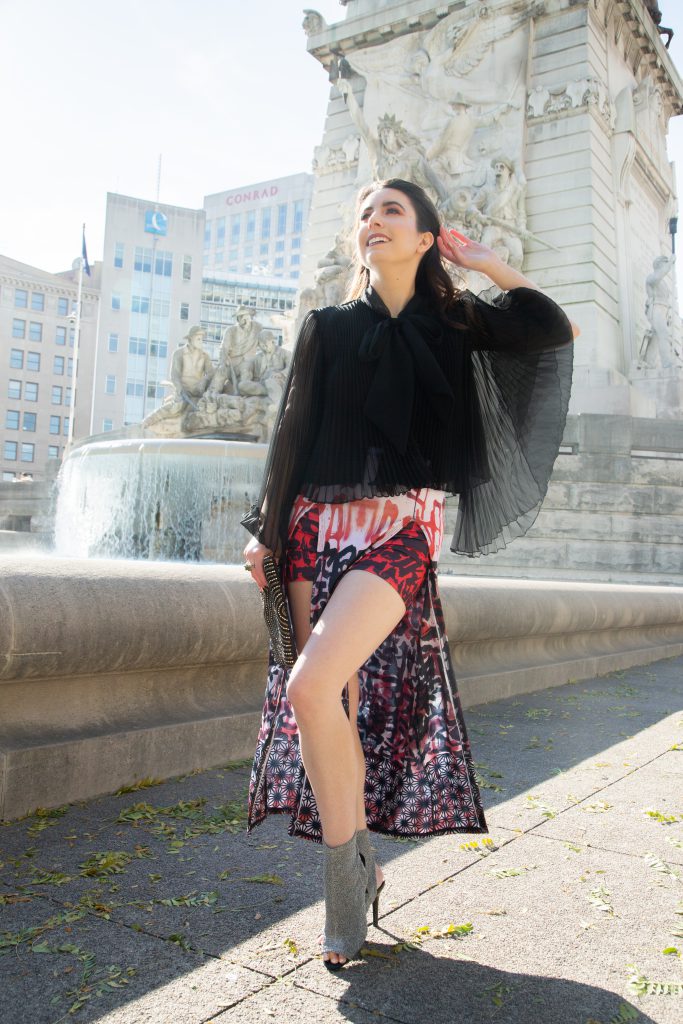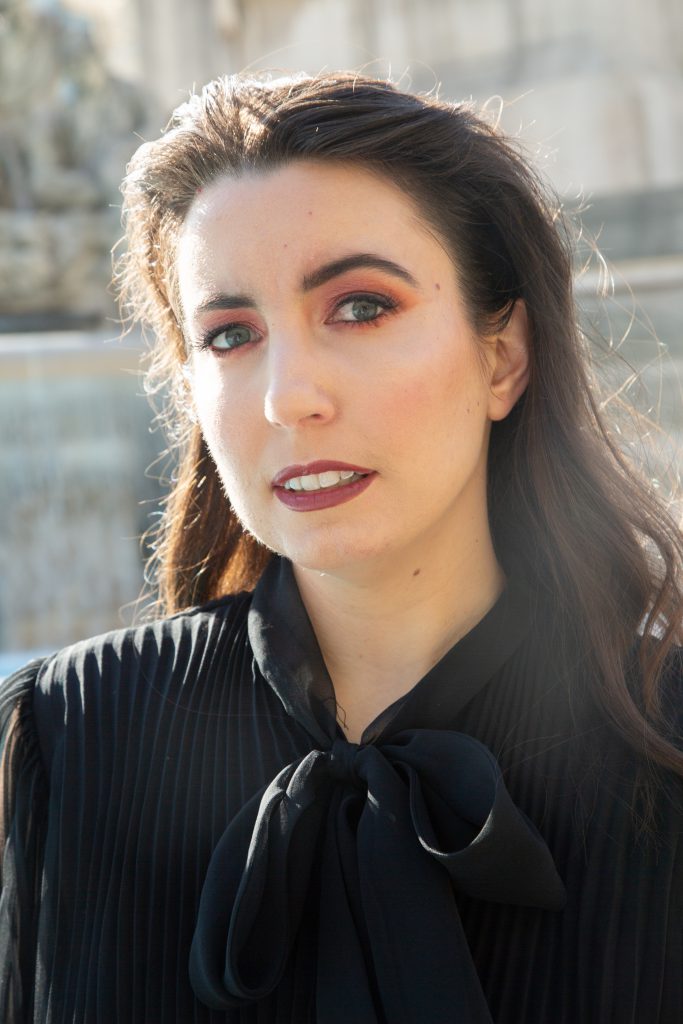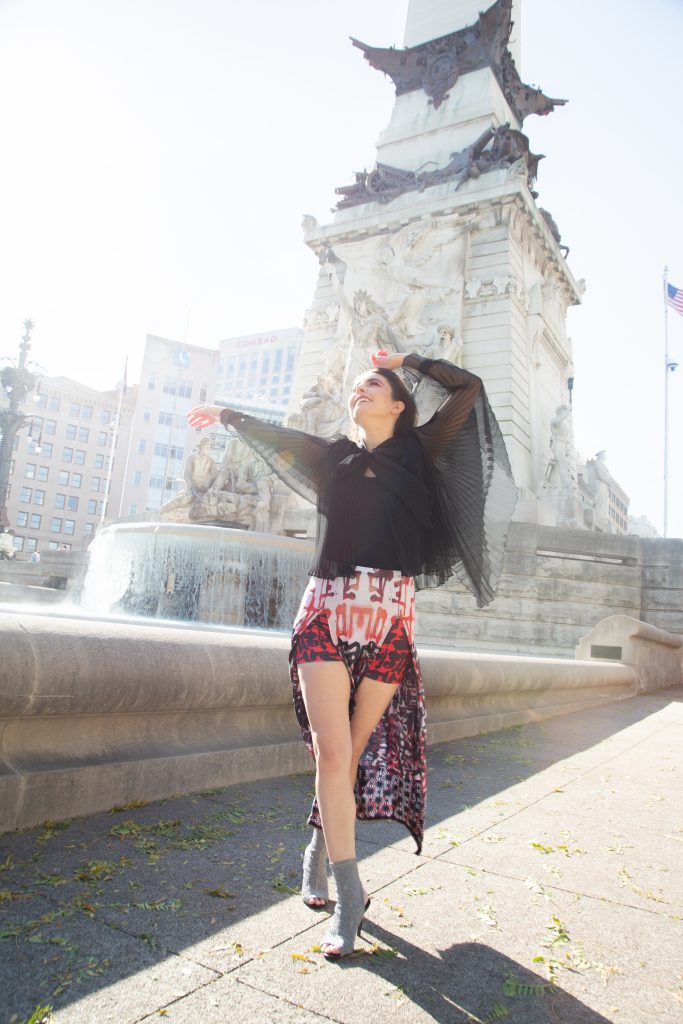 Photography: Chantal Dominique
Makeup and hair: Rachel Madison
Patterned shorts with skirt overlay, daruma jacket: Tokyo Twiggy
Pleated bow-tie blouse: Nikki Blaine Couture
Red silk bias-cut gown: Maison de Papillon