I first met Levi Portillo just a little over a year ago at, appropriately enough, a fashion meetup with Pattern at the Circle City Industrial Complex near Mass. Avenue. I remember it was a gross, stormy weeknight (I forgot an umbrella and was soaked by the time I walked across the parking lot), but even so a crowd of us fashion lovers had gathered post-workday for an inside look at Indiana's fashion industry thanks to featured panelists Leslie Bailey (Newfields' Fashion Arts Society), Dlang Ferguson (Indiana Fashion Week) and Nicole Rene (Passion4FashionWeek). It was during the post-panel Q&A when Levi stood up, asked a few questions and shared his story as an aspiring fashion designer, then only weeks away from graduating from my alma mater Ball State (chirp chirp!). A few of his friends had joined him at the meetup wearing pieces from his senior collection — smart marketing move! — and suddenly "Levi the audience member" became "Levi the new panelist," fielding questions from Leslie, Dlang, Nicole and Polina Osherov, Pattern's executive director.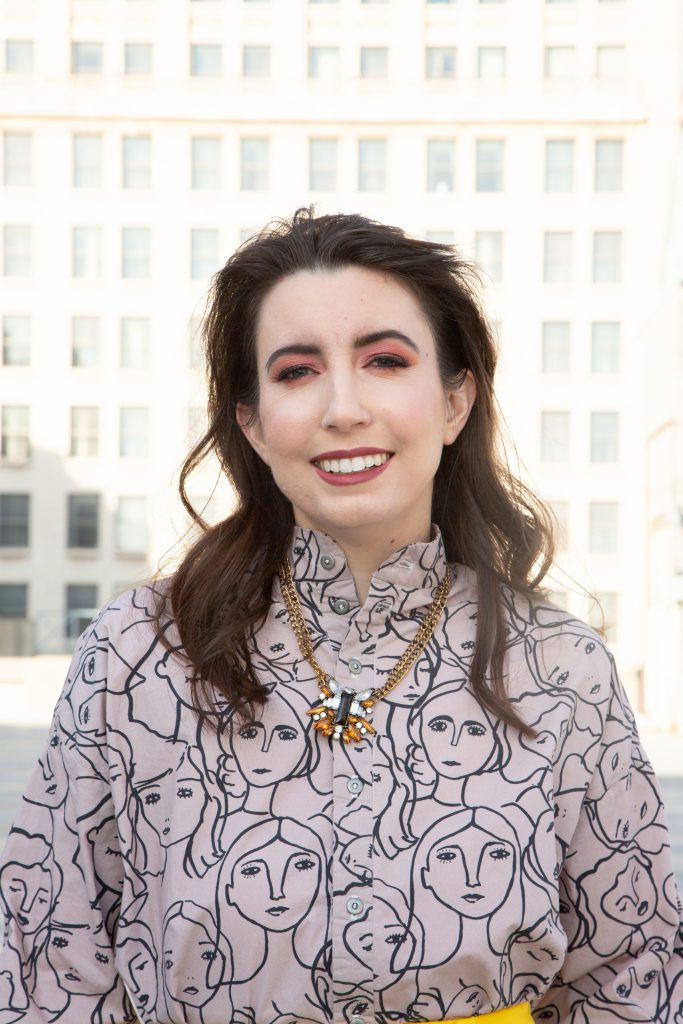 Levi's brand, ENIGMAS x LEVI, is clearly in tune with the current movement to break some of fashion's longstanding rules and make apparel more gender-fluid, like the unisex jumpsuit one of his friends modeled at the meetup. It's that innovation that has scored Levi some incredible opportunities since last spring, including showcasing his looks at a show during New York Fashion Week last fall and a Pattern photo shoot in the Fishers IKEA ahead of its limited-edition collaboration with Virgil Abloh. (Levi's "Homme + Femme" details have a definite Off-White feel.)
Since I bought this unisex button-up shirt from Levi, I have gotten so many questions from friends and strangers alike asking where they could buy it. (Even my husband appreciates this print!) It, along with the yellow skirt, was part of Levi's senior-year collection, and it has that one-of-a-kind feel — right down to the stitching of the handmade label inside the collar.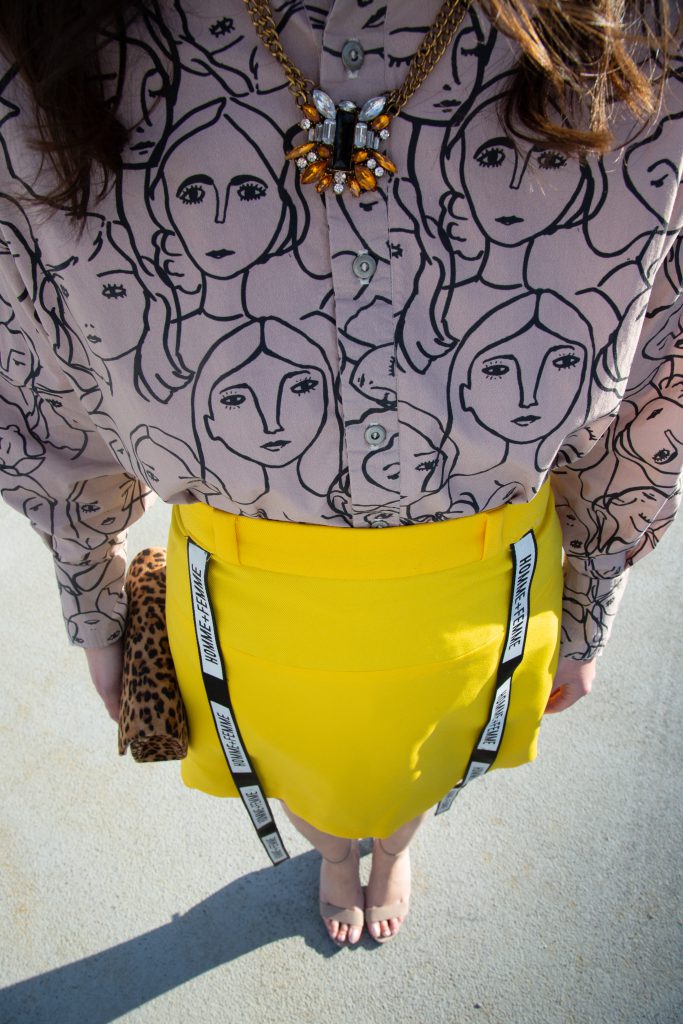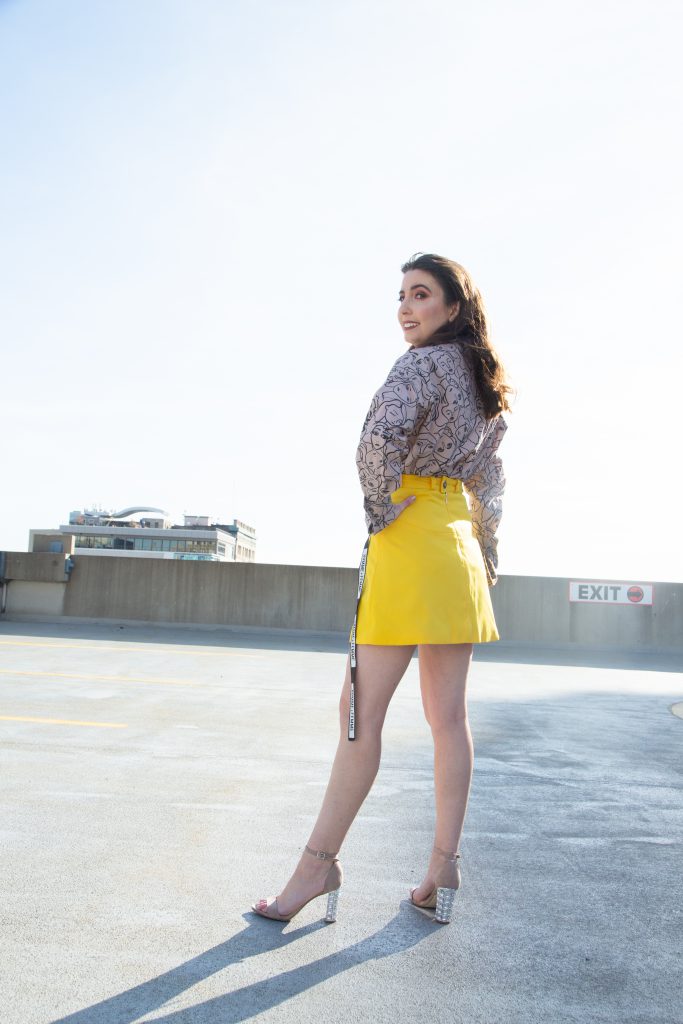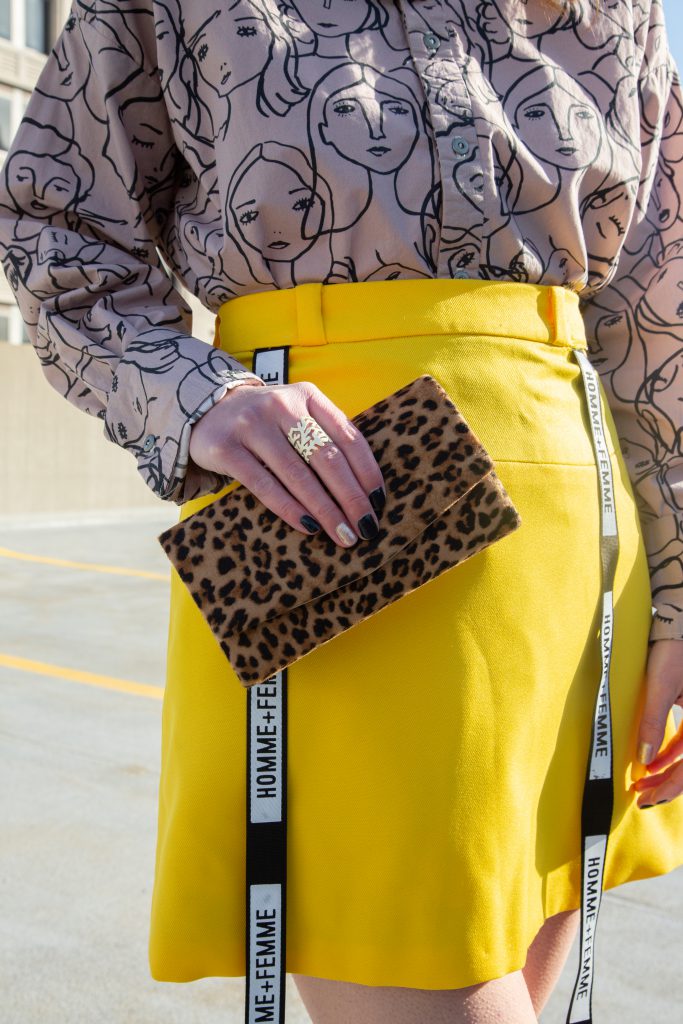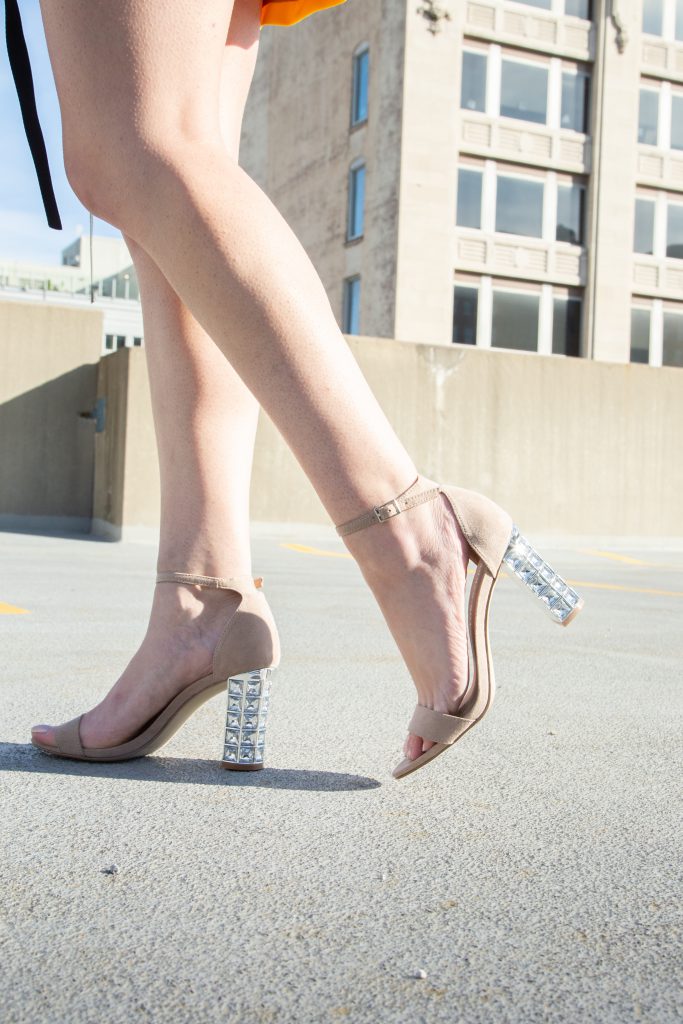 In all transparency, Levi and I collaborated on this downtown rooftop photo shoot several months ago, pre-pandemic (yes, it was cold, pay the goosebumps on my legs no mind). My original goal: to share this look from Levi's first collection right before he launched his new one this spring. Of course, so much of the world has been on hold due to COVID-19, and months went by — but the good news is that ENIGMAS x LEVI is moving forward with its new collection! Make sure to follow Levi on Instagram or Facebook to see the new pieces he'll be dropping this summer.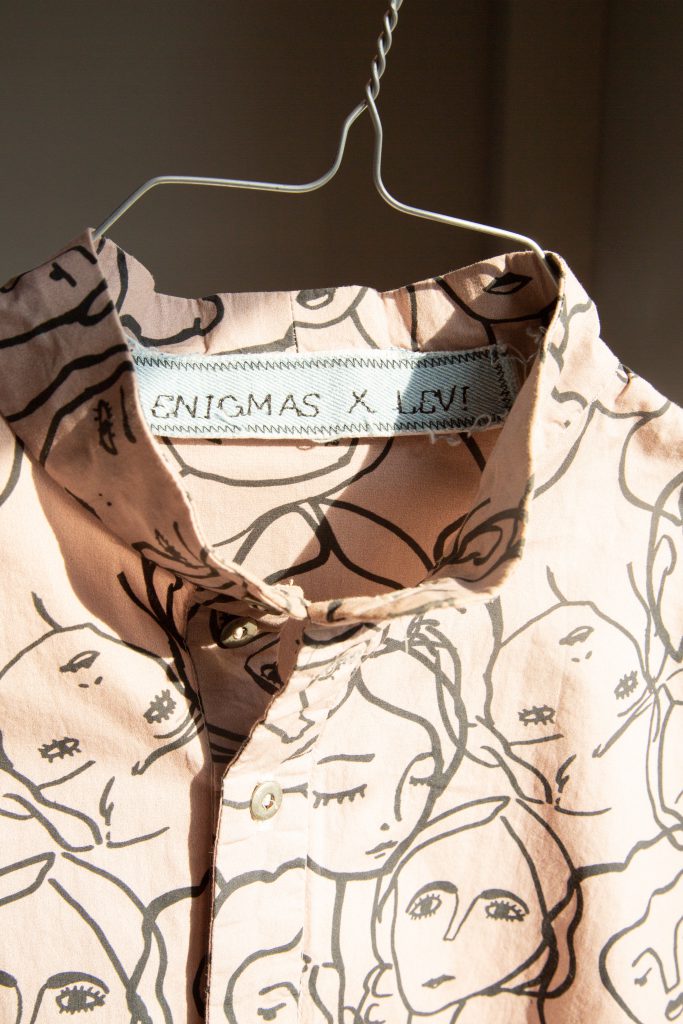 Photography: Chantal Dominique
Button-up shirt and yellow skirt: ENIGMAS x LEVI
Makeup and hair: Rachel Madison Beauty