If you are addicted to blowouts, you definitely know of DryBar, a blowout-only hair salon that's caused a buzz nationwide for the last several years. The woman-owned business has 103 locations, with about half of those in California, Texas and New York City. And now, as of this week, Indiana will join that list as #104 with a new DryBar opening tomorrow (May 25). Get ready for lots of grin-inducing yellow, including the salon's signature chandelier made of bright hair dryers.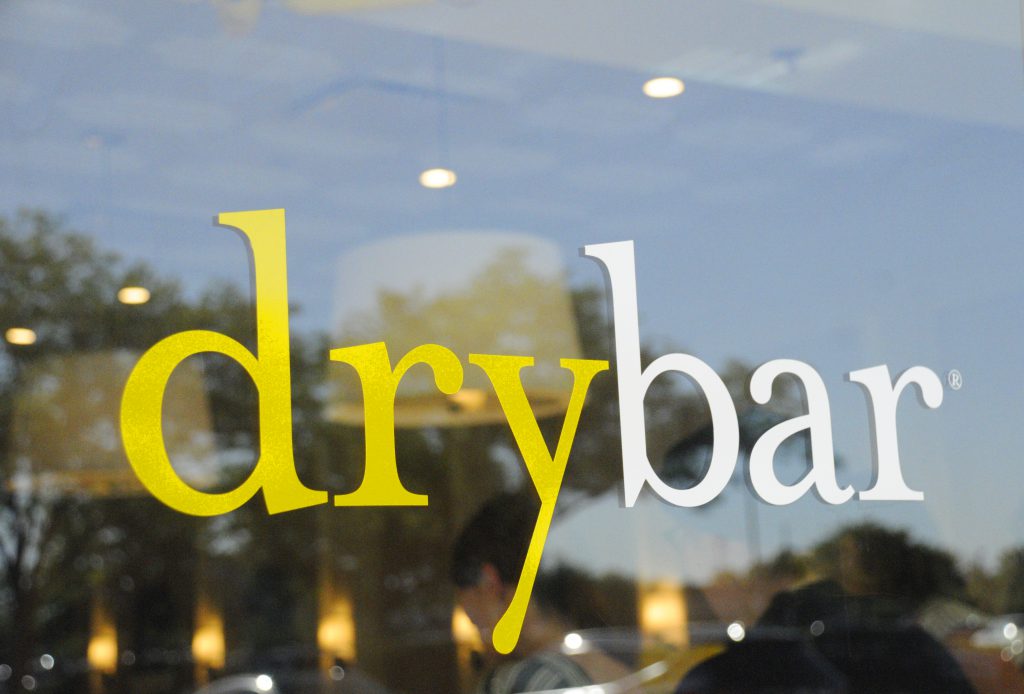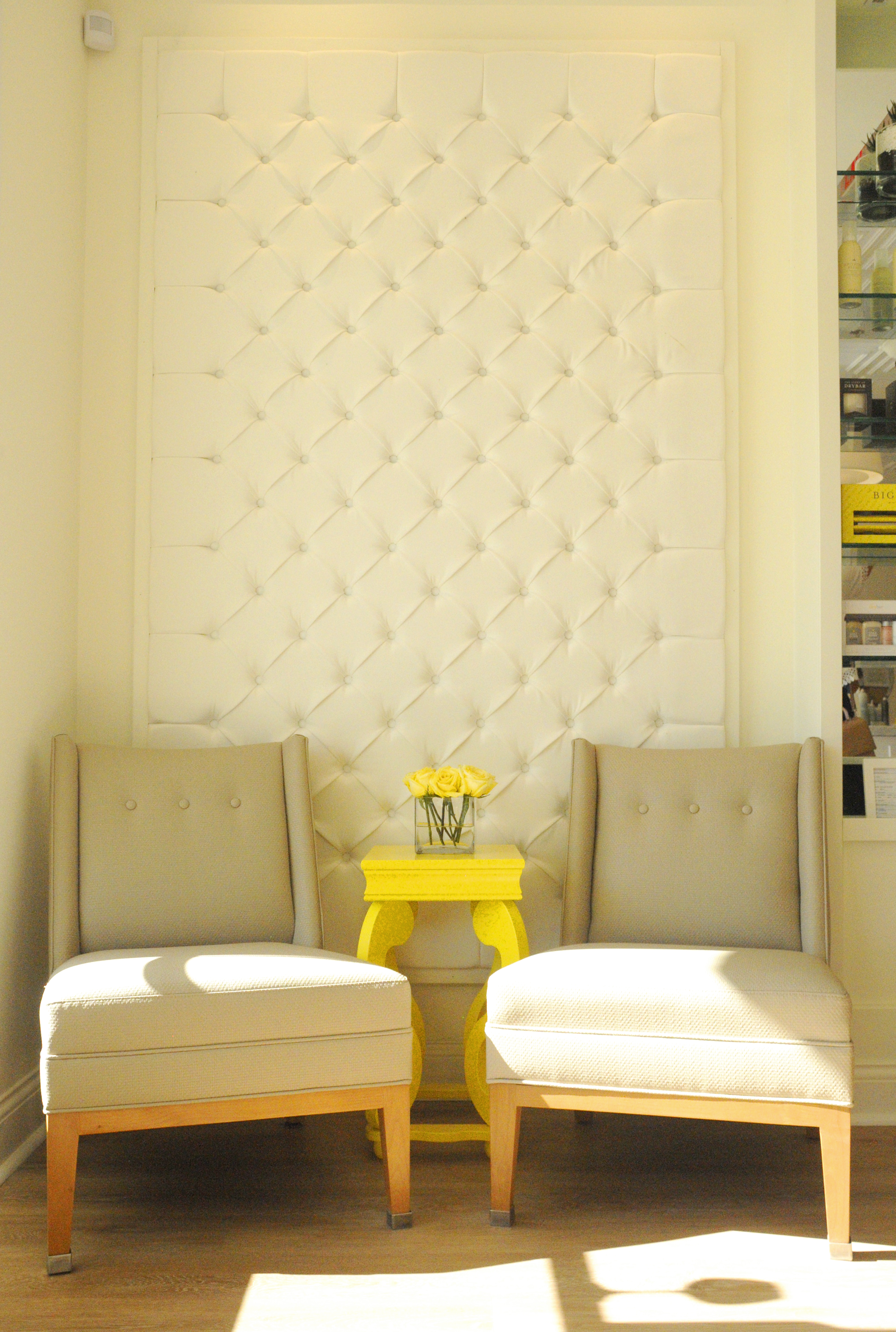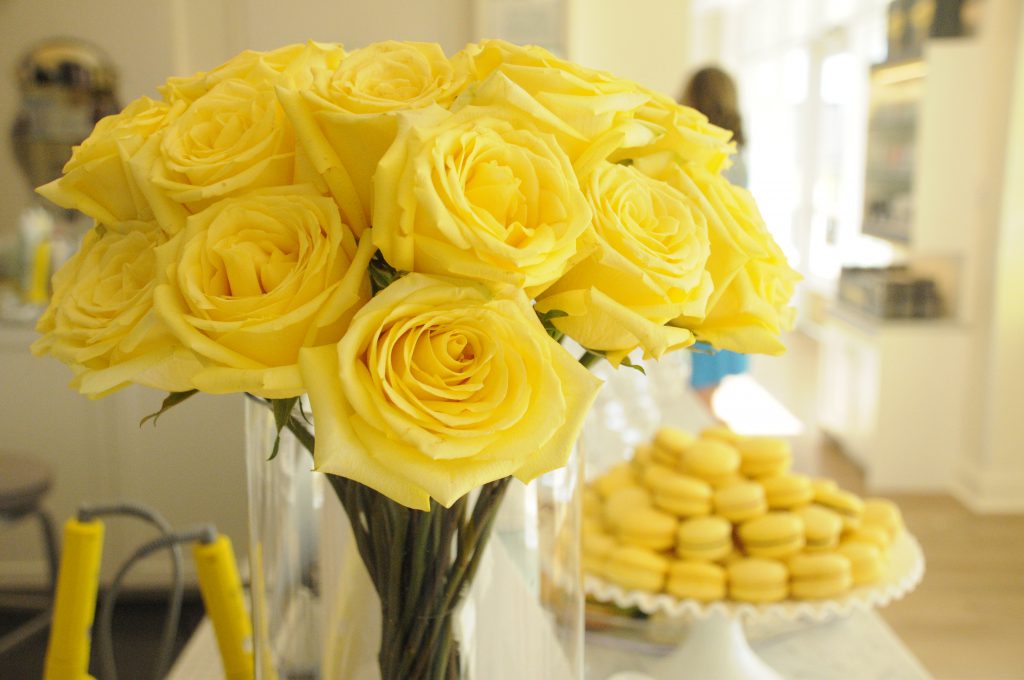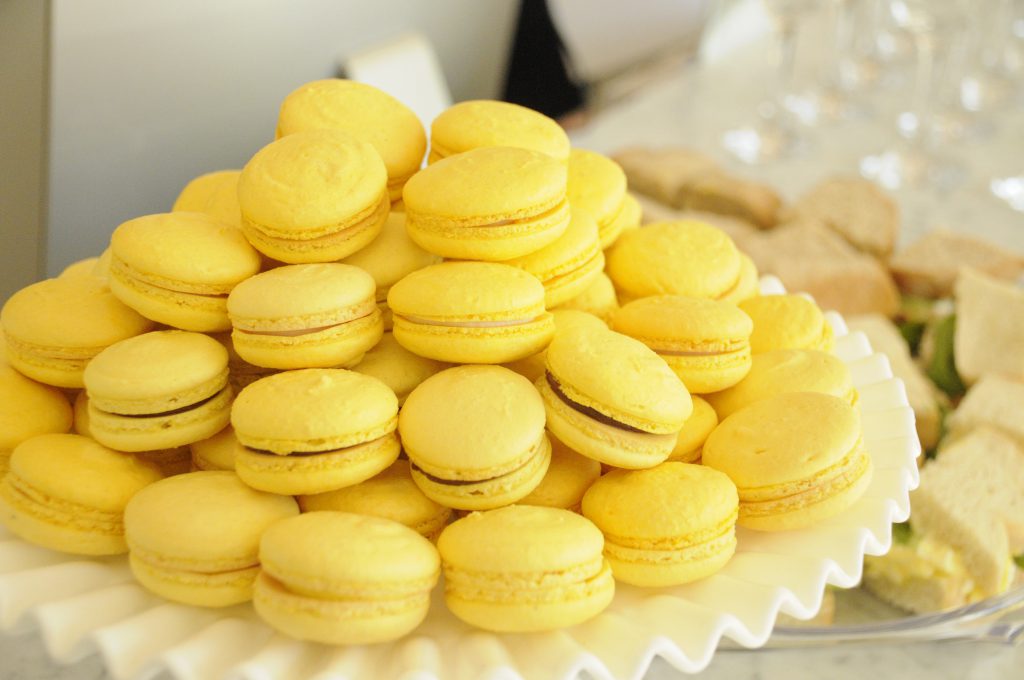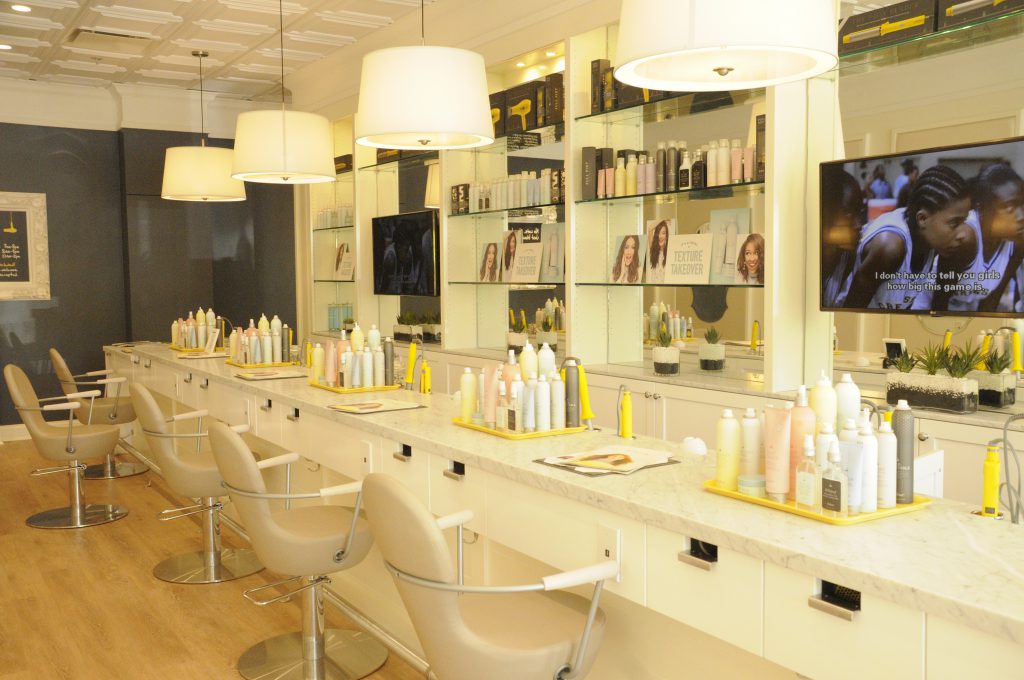 How it works: You choose from a selection of styles–ranging from sleek, straight locks with the "Manhattan" to voluminous glam with "Southern Comfort" and even an Old Hollywood throwback–and in less than an hour, your hair is washed and styled so that your chosen look will last multiple days with little maintenance.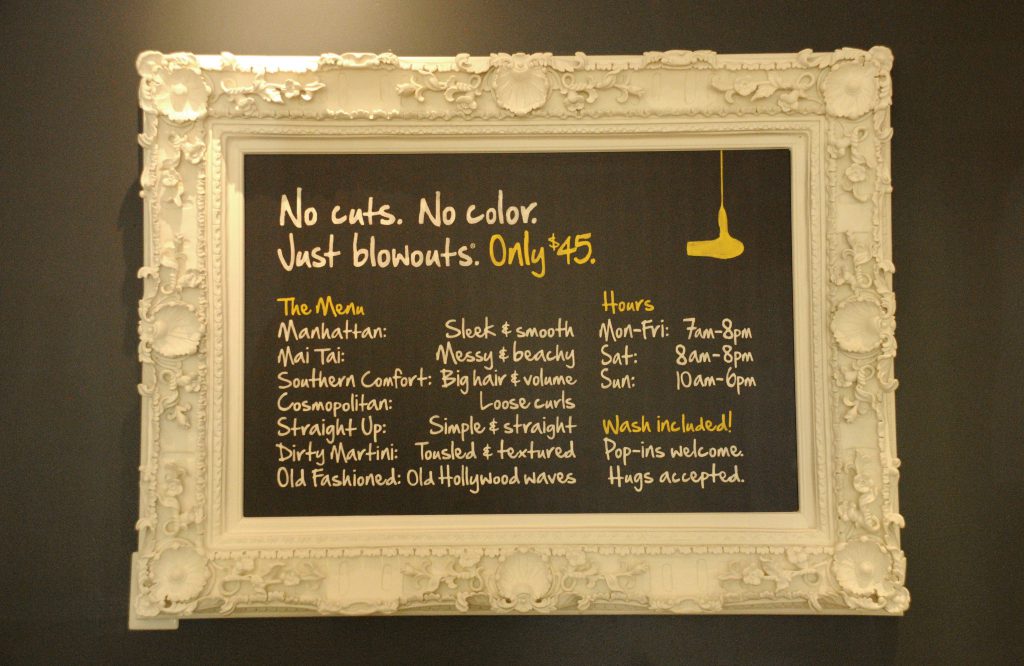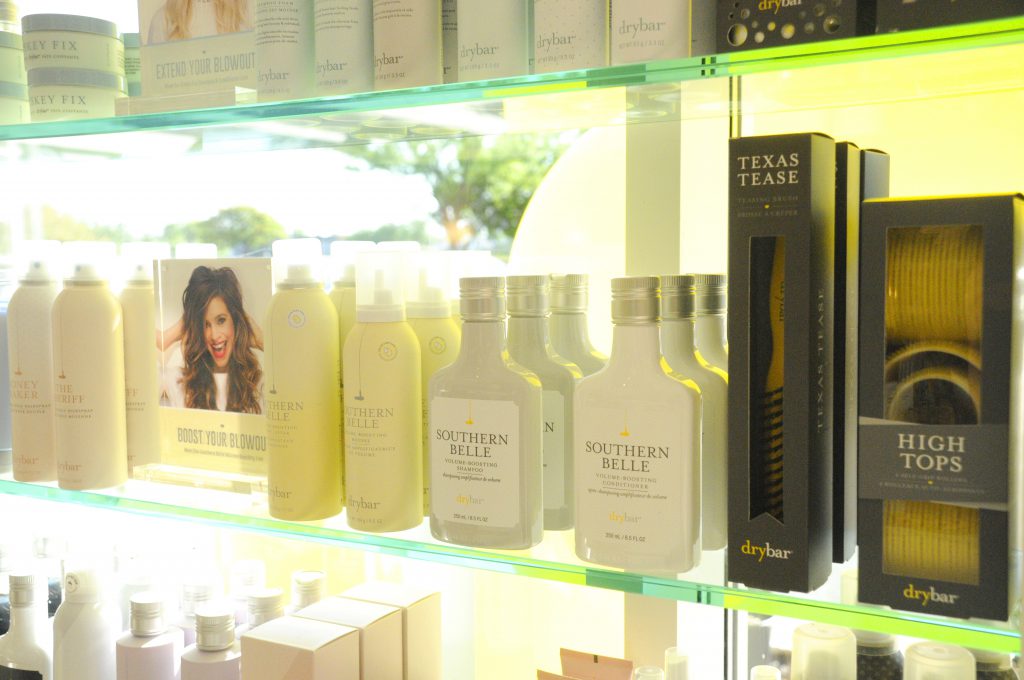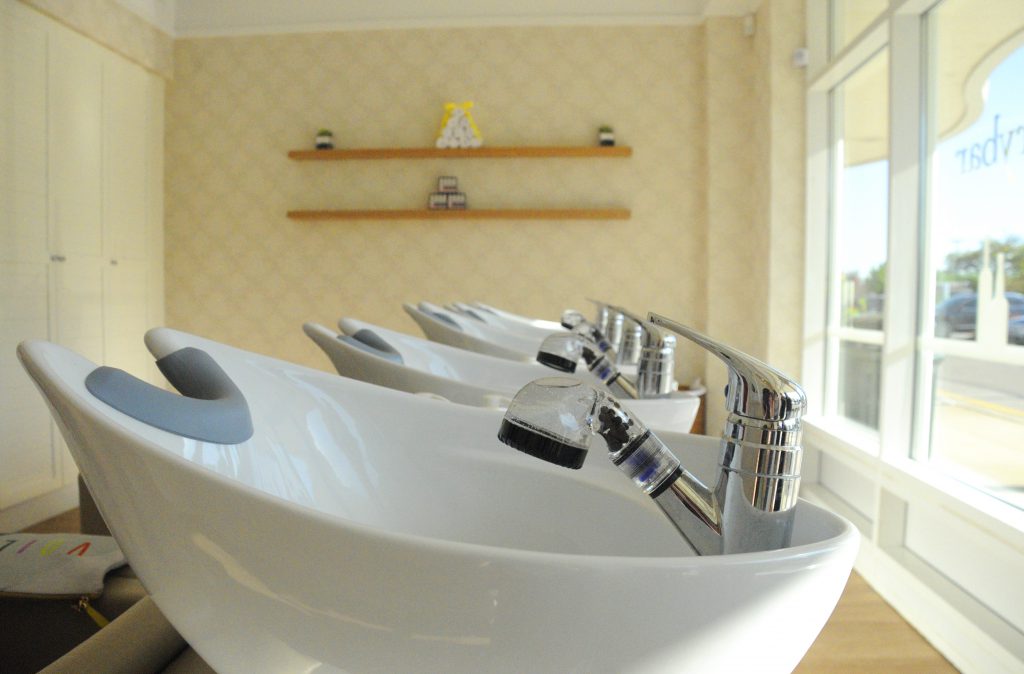 At tonight's pre-opening party, I joined a bunch of fellow fashionistas in getting a first look at the new DryBar, including its simple-yet-elegant washing room, seated spaces with TVs (which I'm told will show mostly chick flicks during salon hours) and walls of beautifully packaged, pastel hair products to match each blowout style. We also nom'd on sandwiches from Patachou, macarons by my friend Kelly of French Macarons by Kelly and cookies from Blondie's Cookies, and helped Sasha, the shop's operations manager, pop some celebratory bubbly to commemorate the (unofficial) launch.
Can't wait for my first DryBar experience! Wondering what style I've chosen? You'll have to check my Instagram Stories tomorrow to find out. 😉