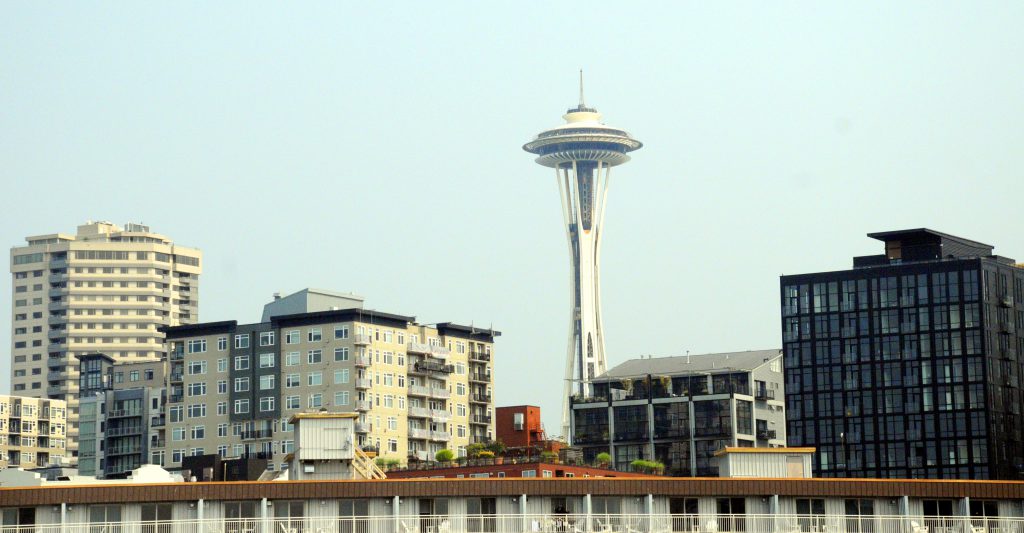 It was hard to meet someone in a bad mood in Seattle. Maybe that's because when we arrived, the city — known for its dreary skies about 40% of the year — was only one day away from breaking its record for most days without rain (52 days). Maybe it was knowing we'd have two full days not crammed into the Suburban. Or maybe the joy was simply within me, as this Grey's Anatomy fan could geek out when getting a glimpse of Meredith Grey's house while passing the affluent Queen Anne Hill neighborhood by boat (but alas, not a ferry boat — sorry, Derek).
My favorite spots during our 48 hours in Seattle: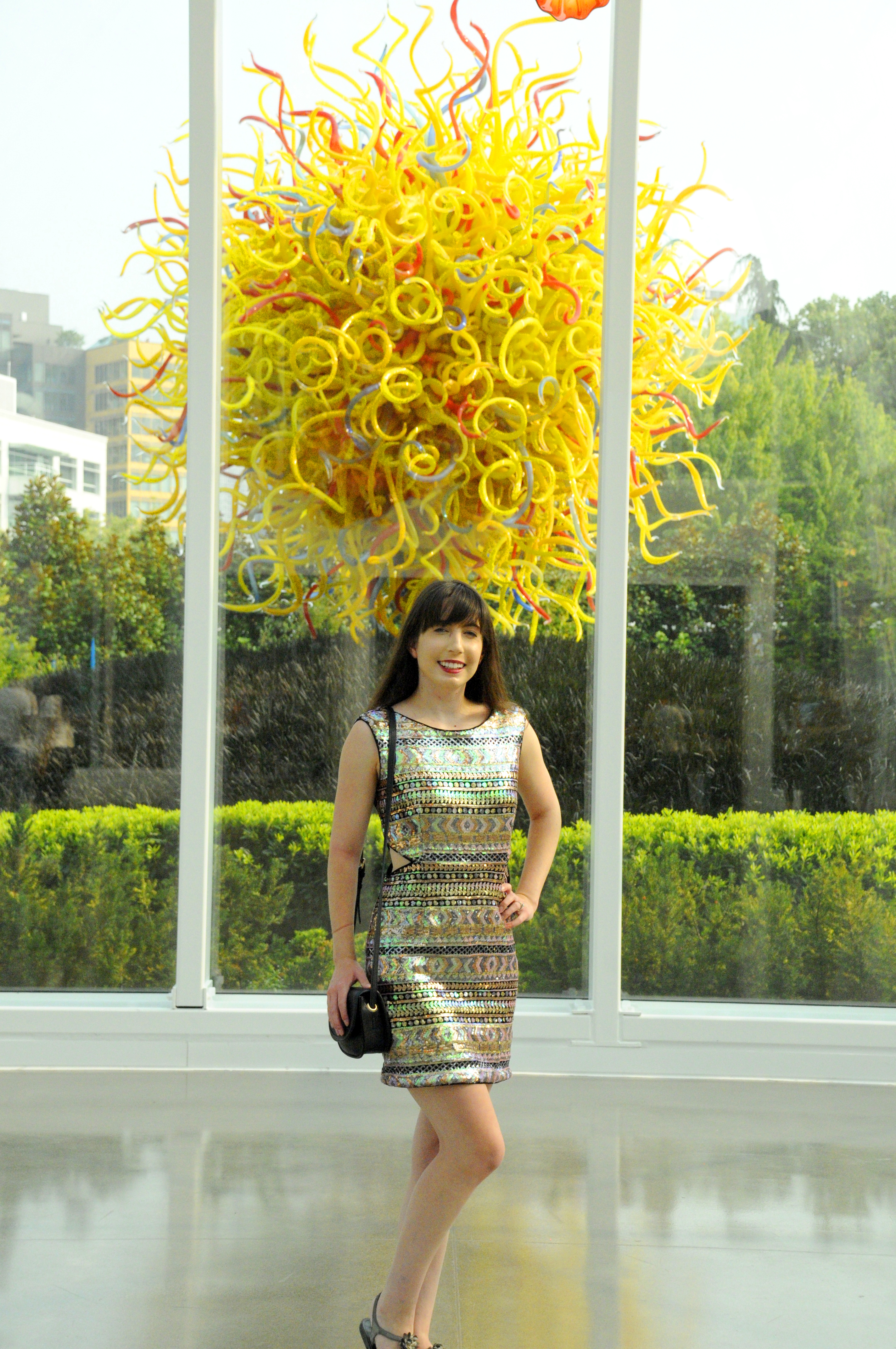 CHIHULY GARDENS AND GLASS
305 Harrison Street
If you enjoy sitting on the ground floor of the Children's Museum and slowly spinning around to view the kaleidoscope-like "Fireworks of Glass" exhibit by Dale Chihuly, check out the Chihuly Gardens and Glass Museum. Nestled near the base of the Space Needle, you can wander through gardens decorated with bowling ball-sized azure sculptures, towering installations like grape rock candy sticks and multicolored swirls that vaguely resemble cranes and blue herons. One of my favorite installations: "Mille Fiori," a dramatic runway of illuminated colors. You can even take a Chihuly original home with you, if you've got a couple thousand dollars in your budget. (Or you can buy $10 socks. Your choice.)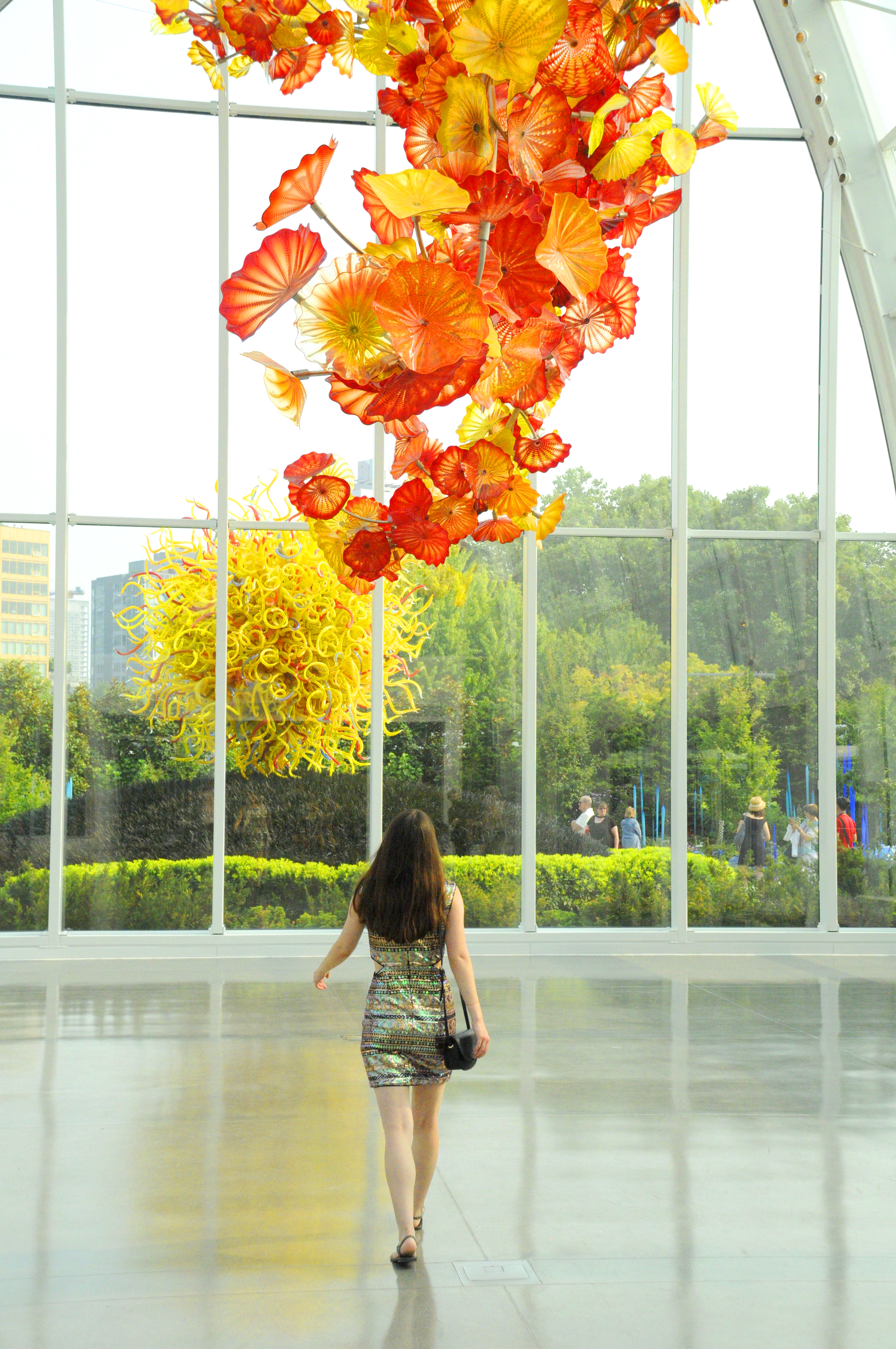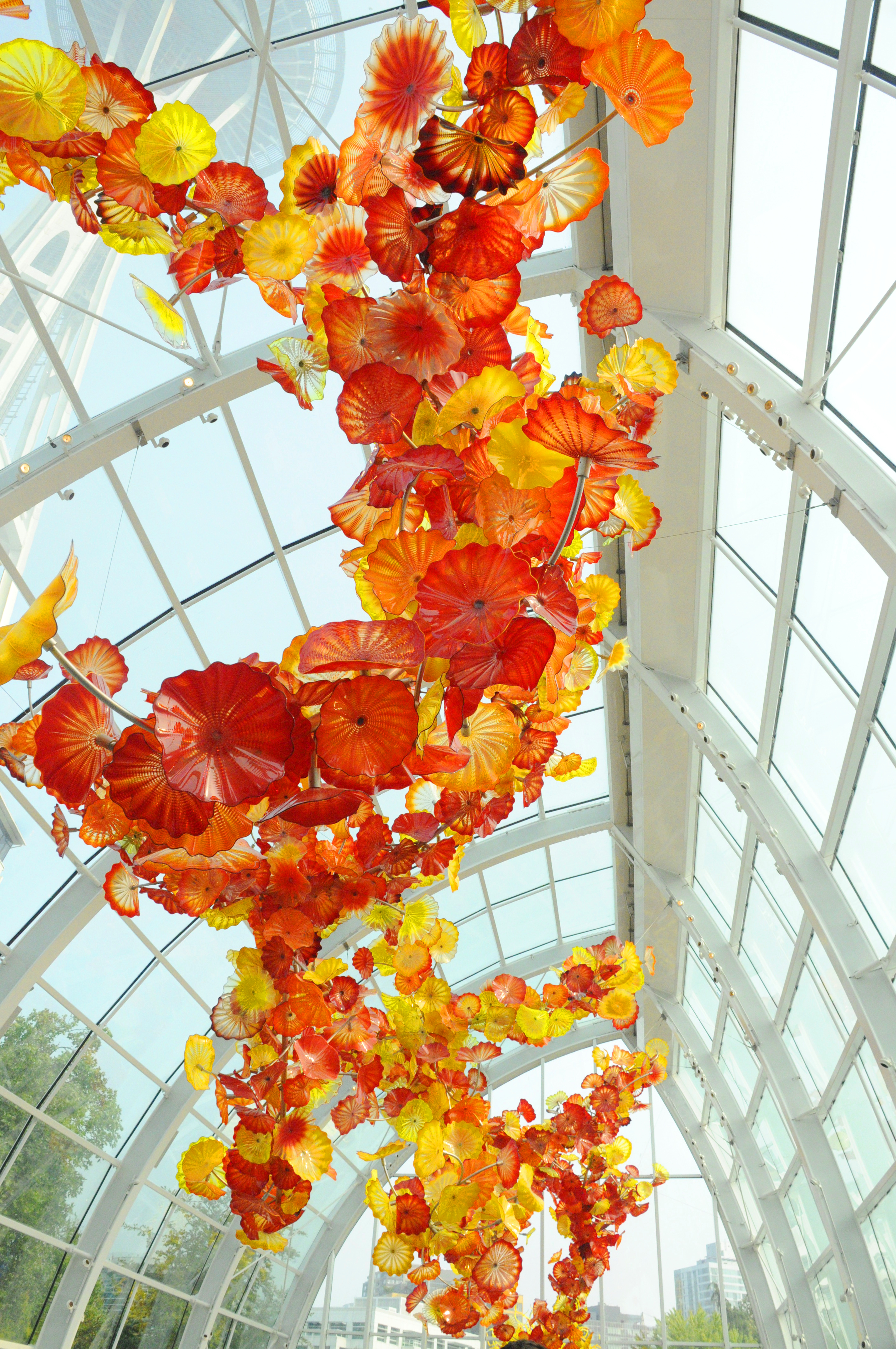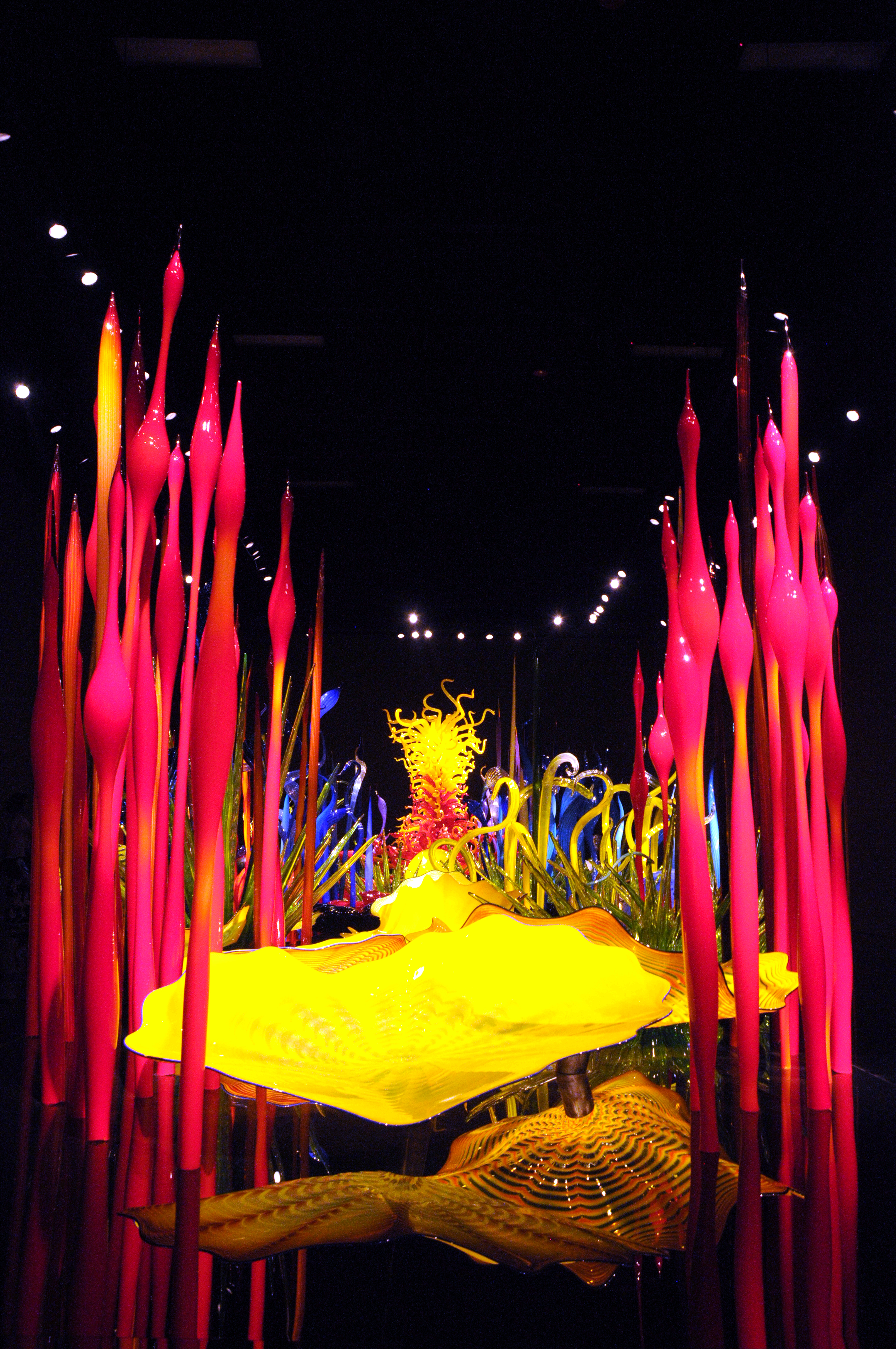 ---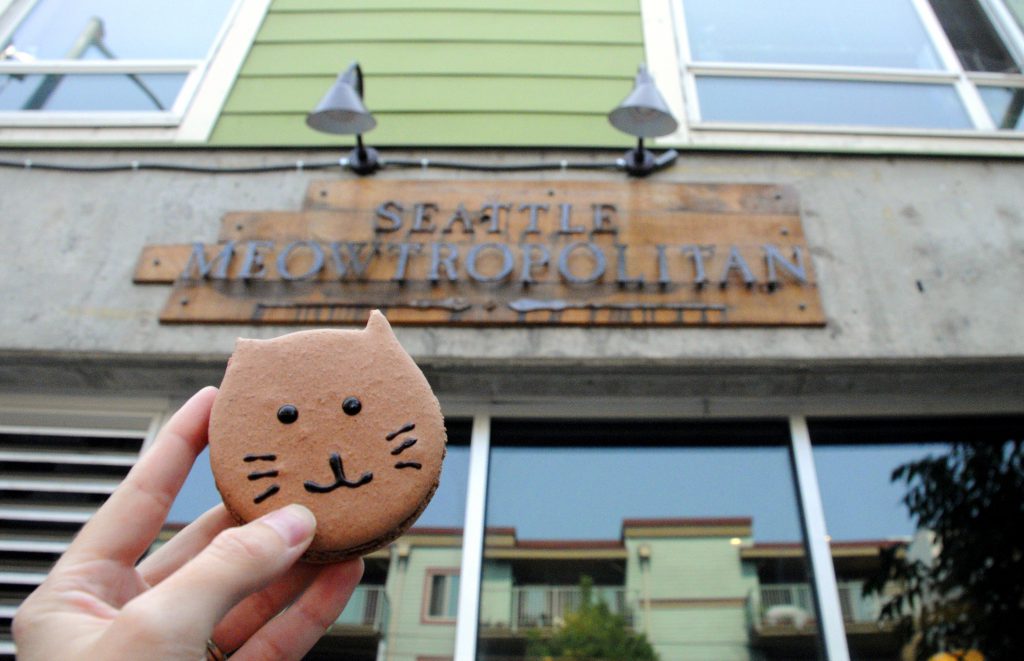 MEOWTROPOLITAN CAT CAFE
1225 N. 45th Street
If there's a cat cafe, you know I'll play. Meowtropolitan is modern, quirky and cute, a combination I've come to realize embodies a lot of what we saw in Seattle. Need a dose of adorable? Ask for a stenciled or hand-drawn winking cat to top off your coffee, or pick up a cat-shaped macaron or meow-shmallow. And then, of course, there are the furry residents. My favorite feline friends from our visit: Alley, a 12-year-old calico who incessantly pawed at the straw of my strawberry Italian cream soda in the cutest, kitten-like way; Spot, who (like most cats) preferred to play with toys made out of recycled materials and blatantly ignored fancy toys in the corner; and Leo, an orange tabby who loved cuddling in visitors' laps.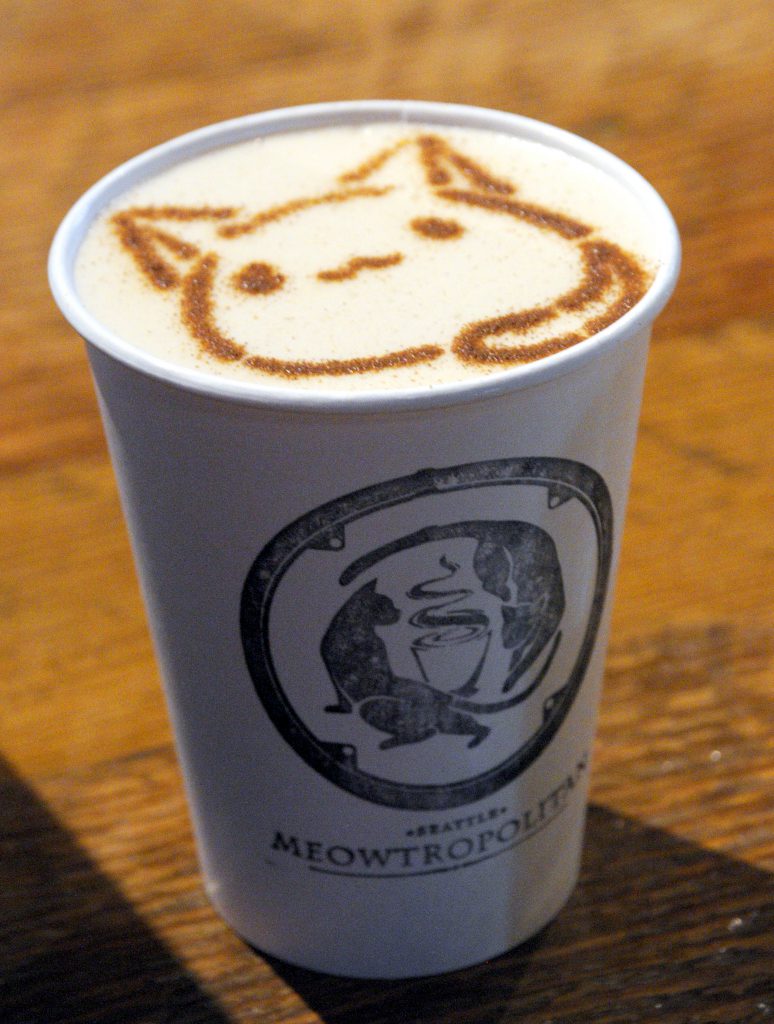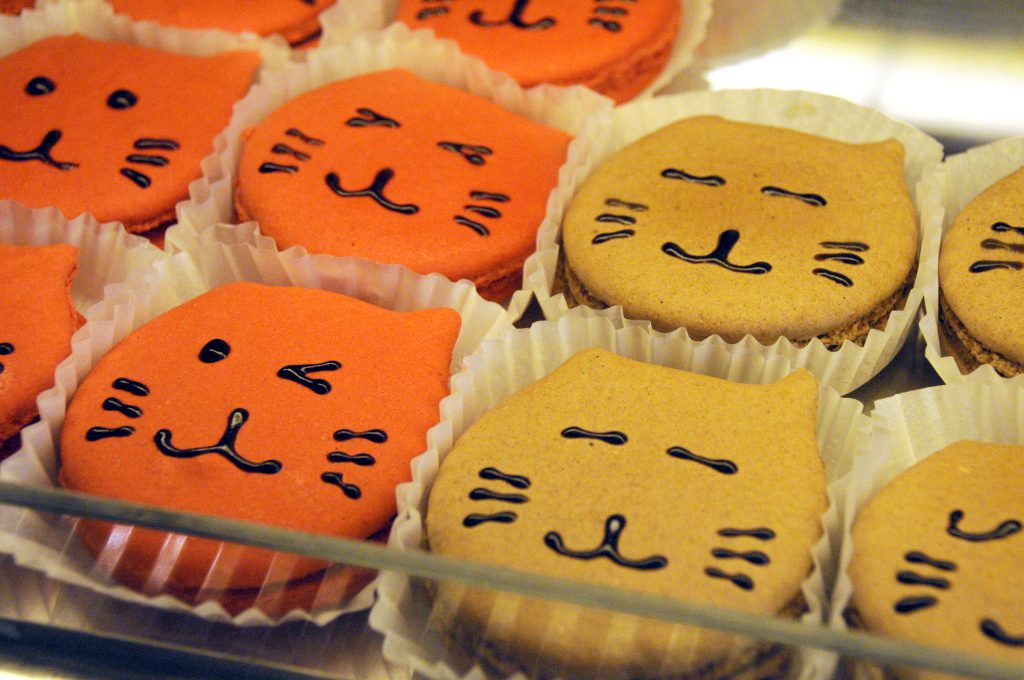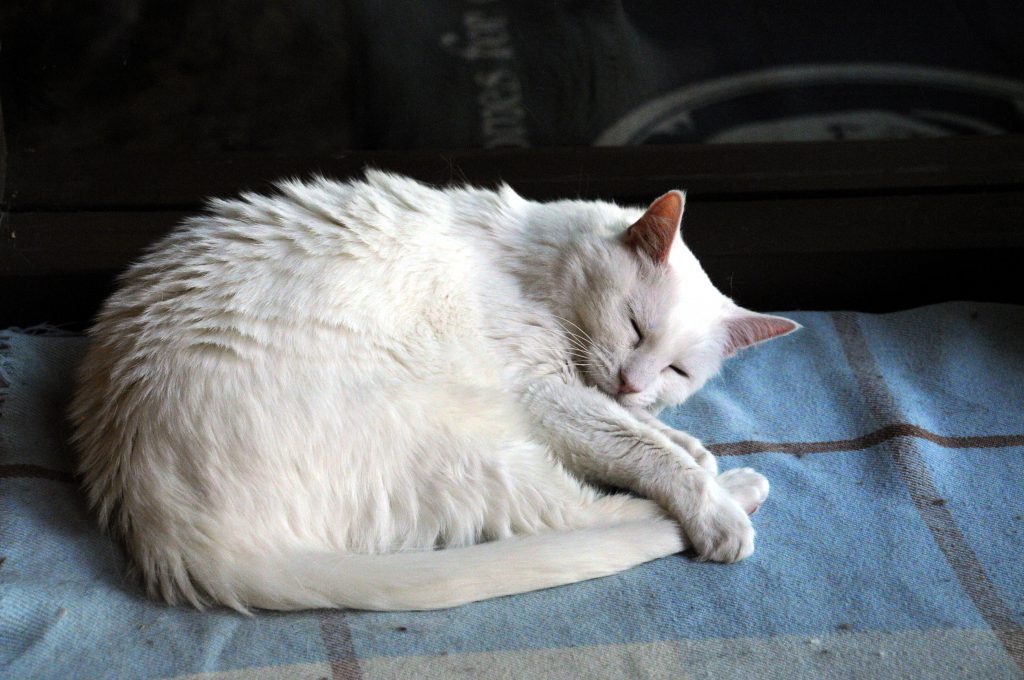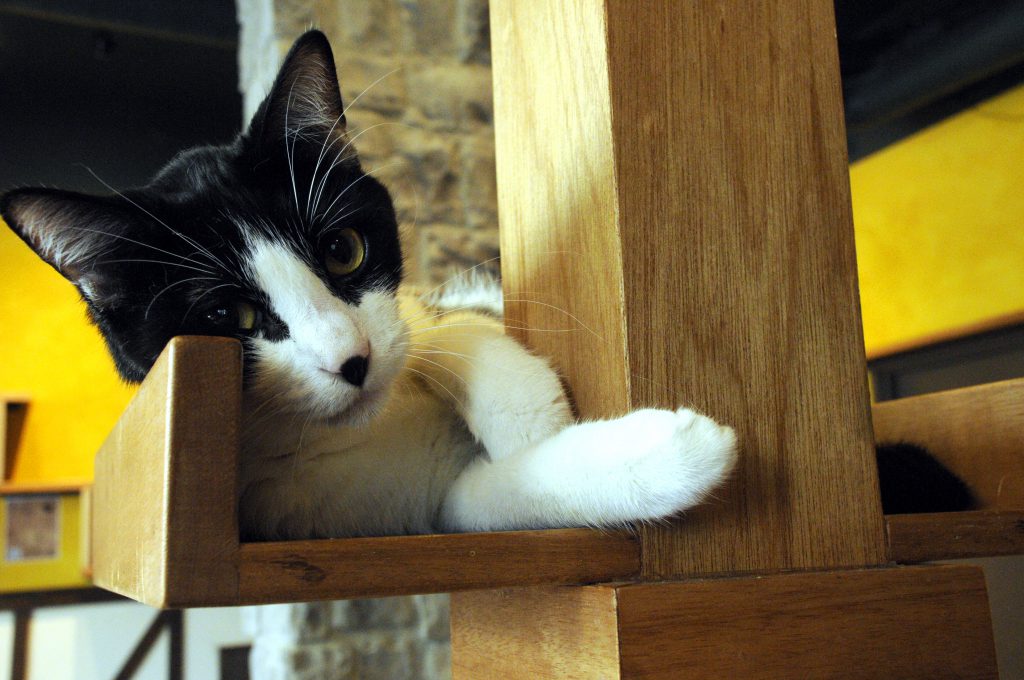 ---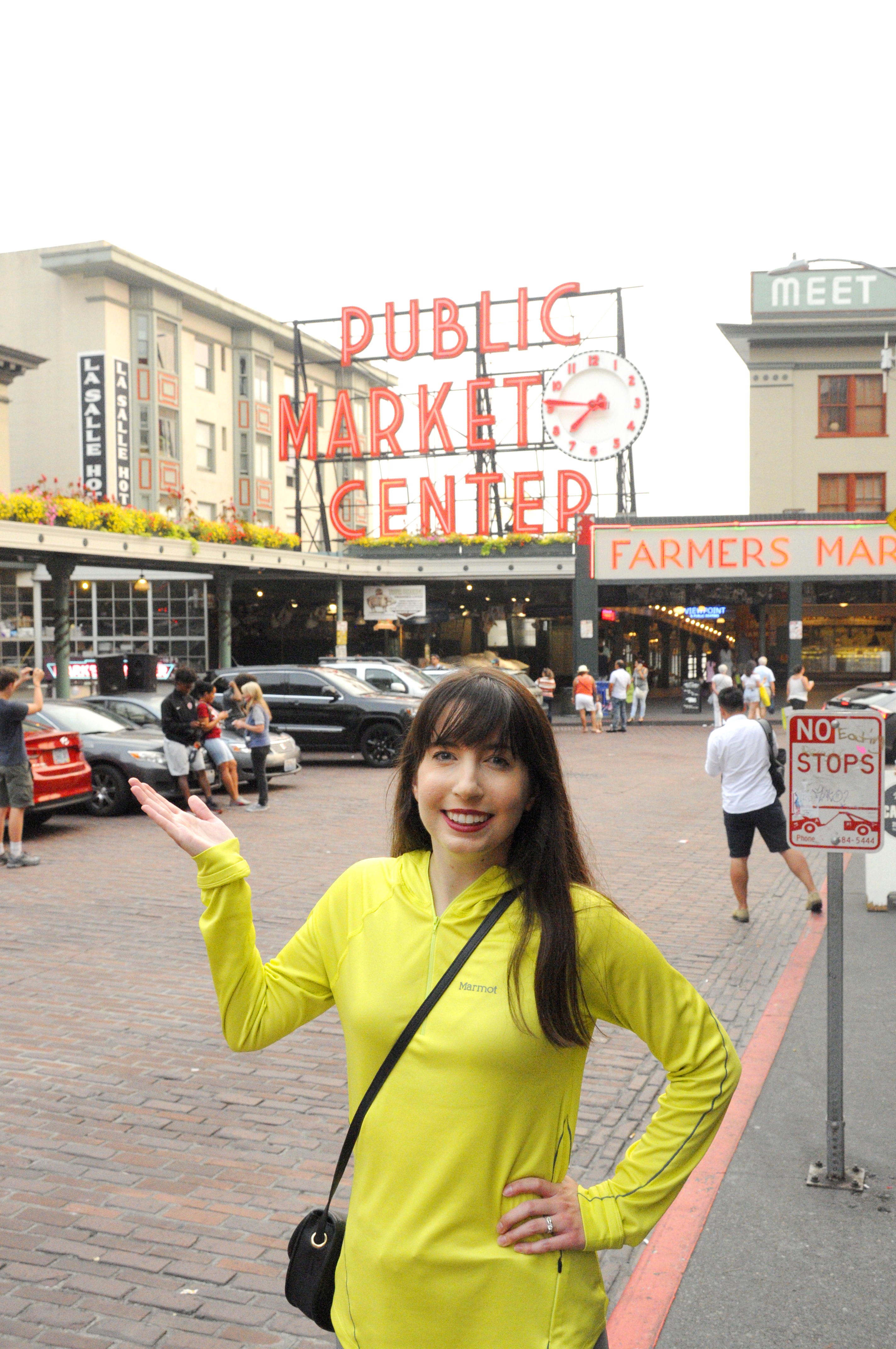 Almost as iconic as the Space Needle skyline is Pike Place Market, where the mingling scents of steamed buns, pierogi and chocolate emerge from the outdoor markets and people from metropolises around the world converge at the Pike Place Starbucks. (While waiting in line for a full hour to order at the first-ever Starbucks, I met a 20-something couple from Korea and a family from Russia.) And it's not out of the ordinary to spot, say, a Shih Tzu wearing goggles and riding around in a basket of flowers attached to the front of a bike. True story.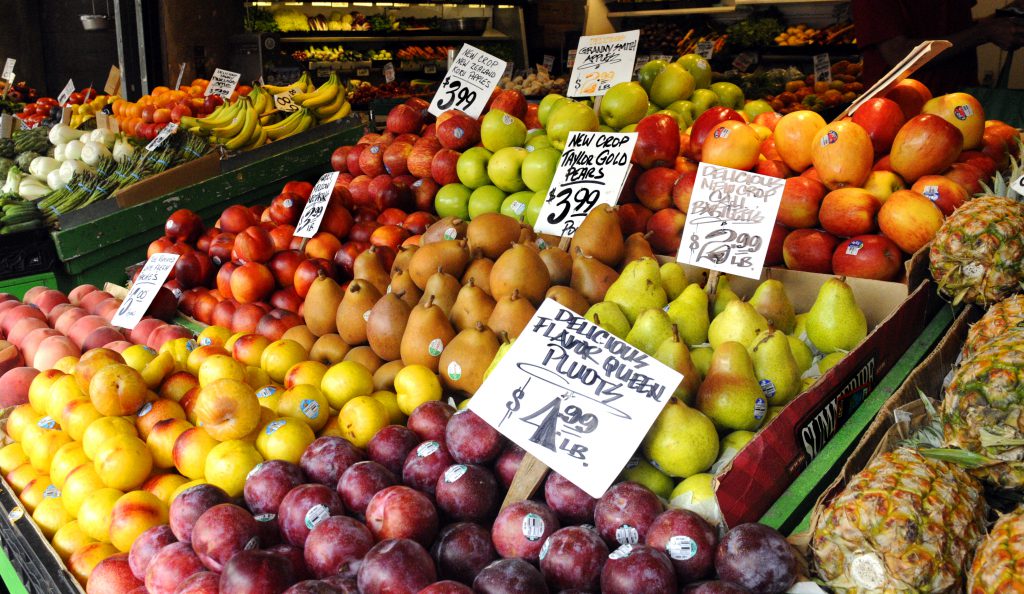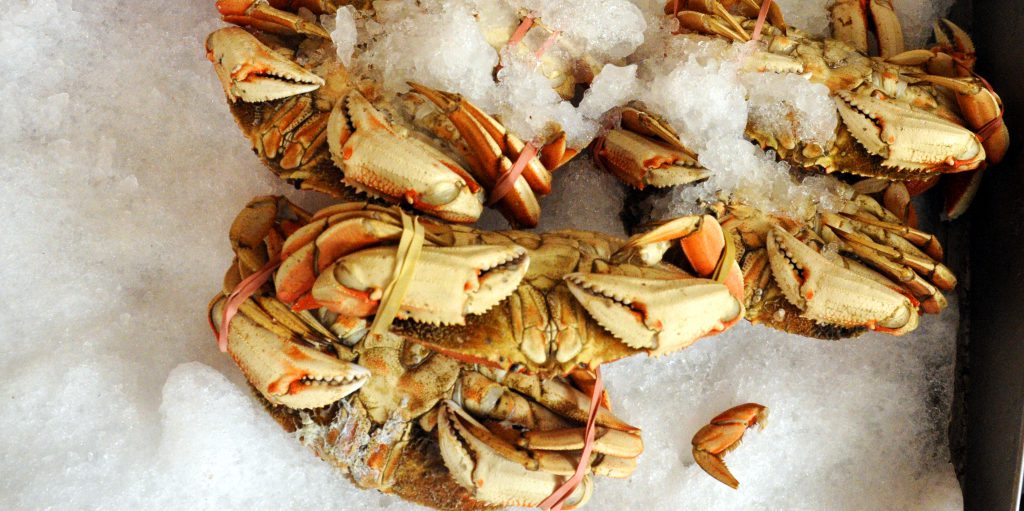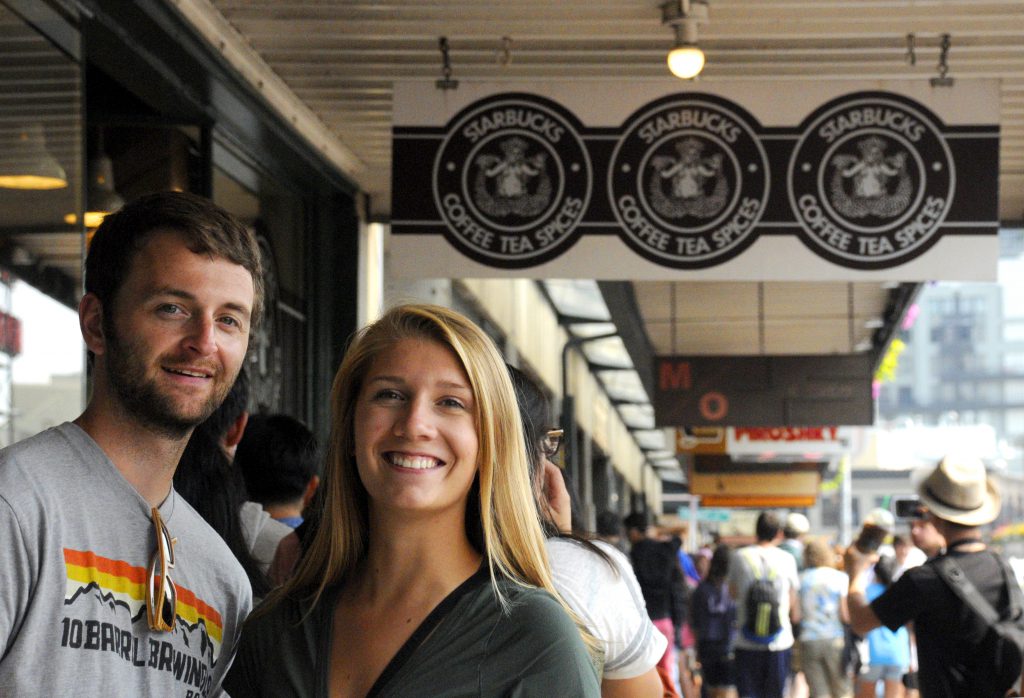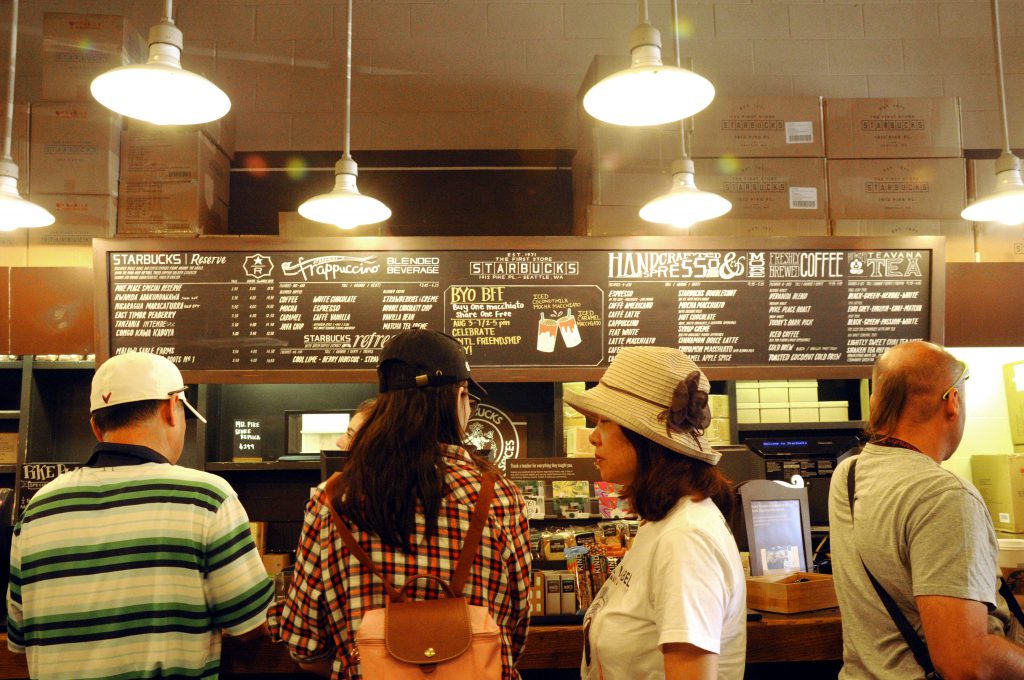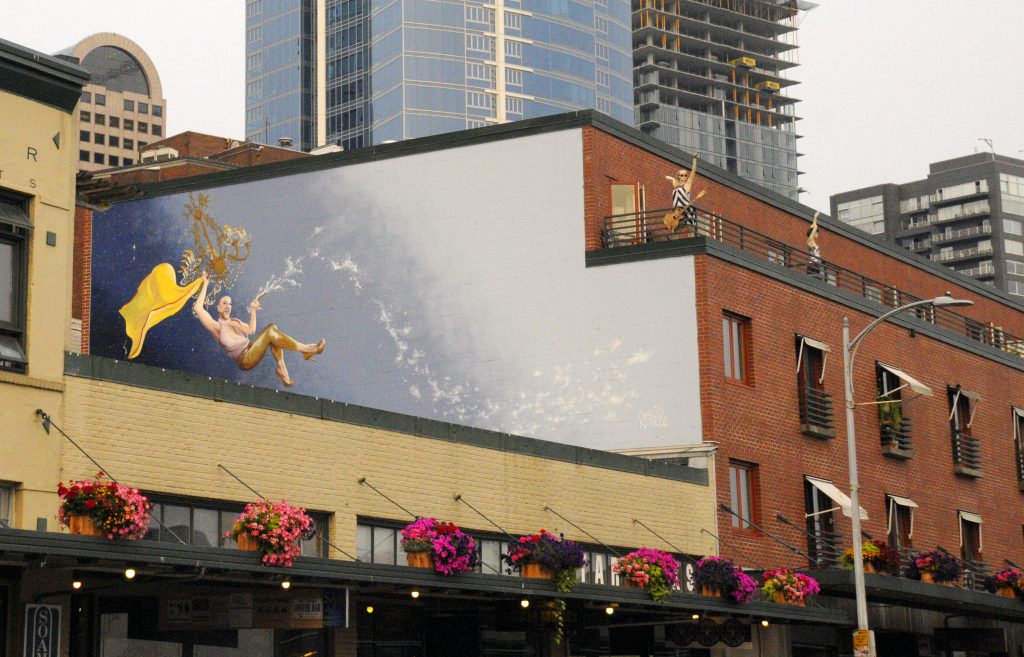 ---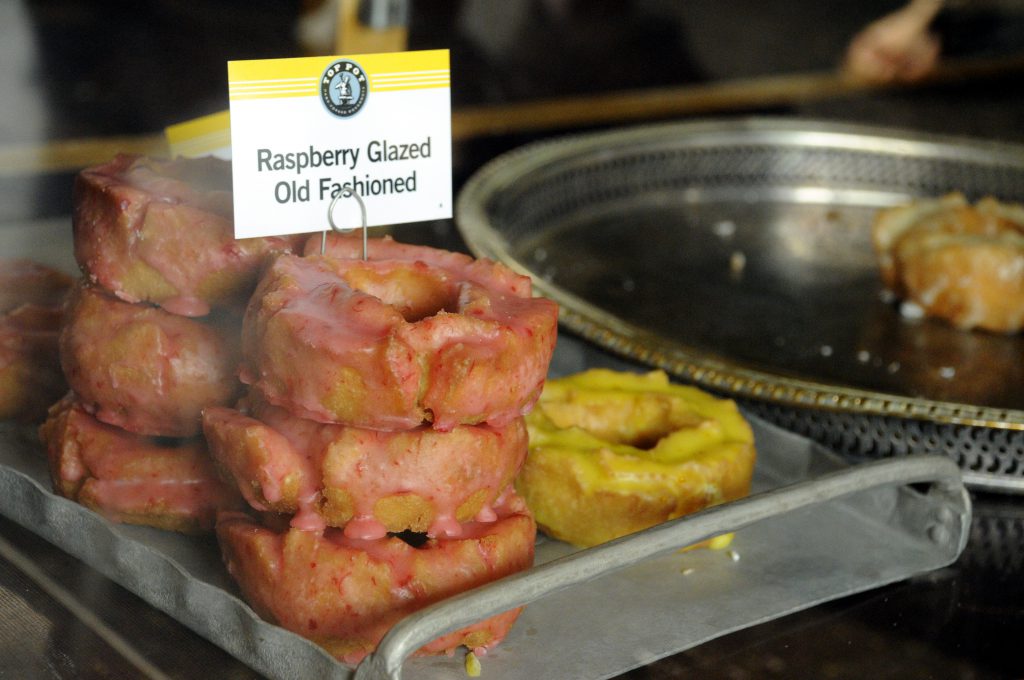 TOP POT DOUGHNUTS
6855 35th Avenue NE (Wedgwood location)
Is it blasphemous to eat the "official donut of the Seattle Seahawks" when you're a born-and-bred Hoosier? Maybe, but at least it was delicious. The local chain has multiple locations, but the Wedgwood stop has a hip vibe similar to Milktooth, as it's a gas station-turned-sugar-tooth hotspot.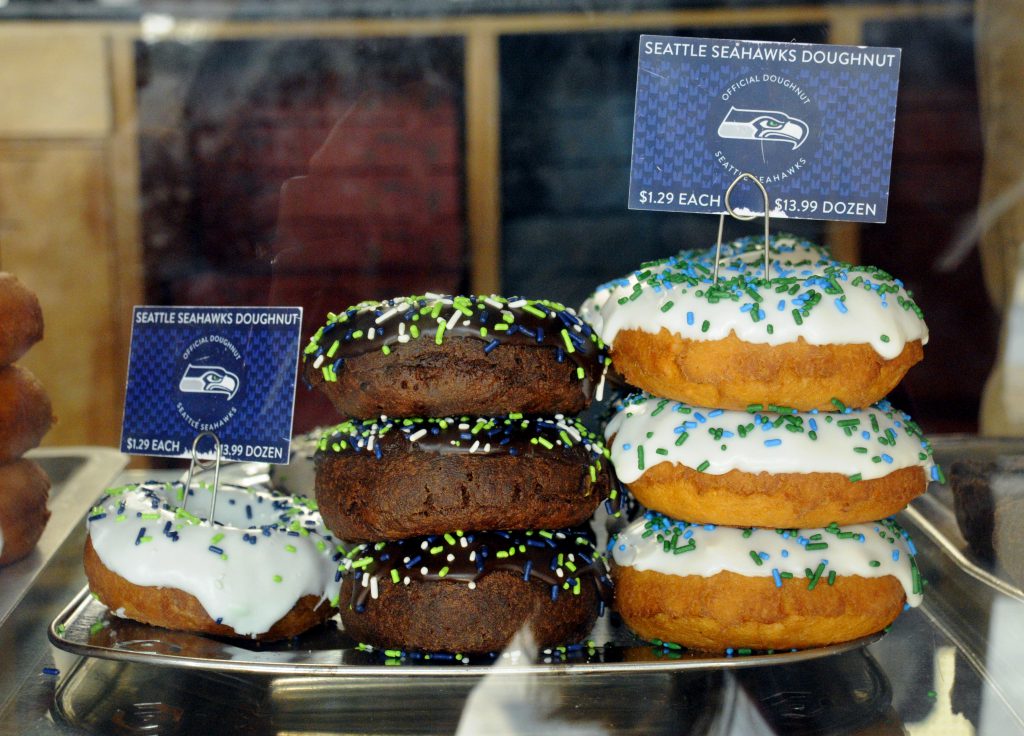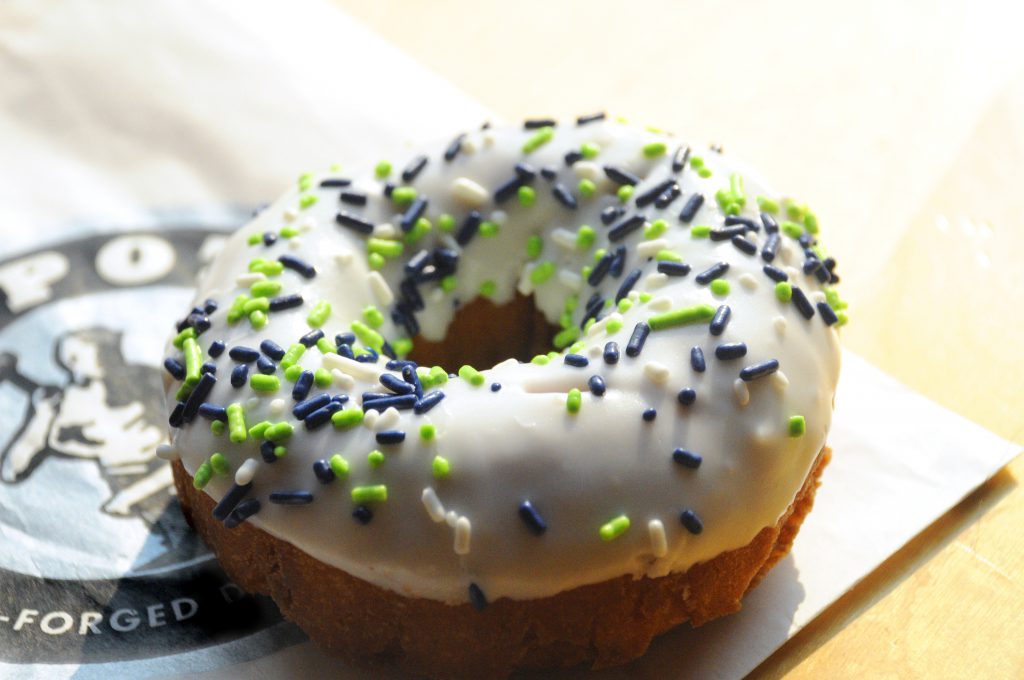 ---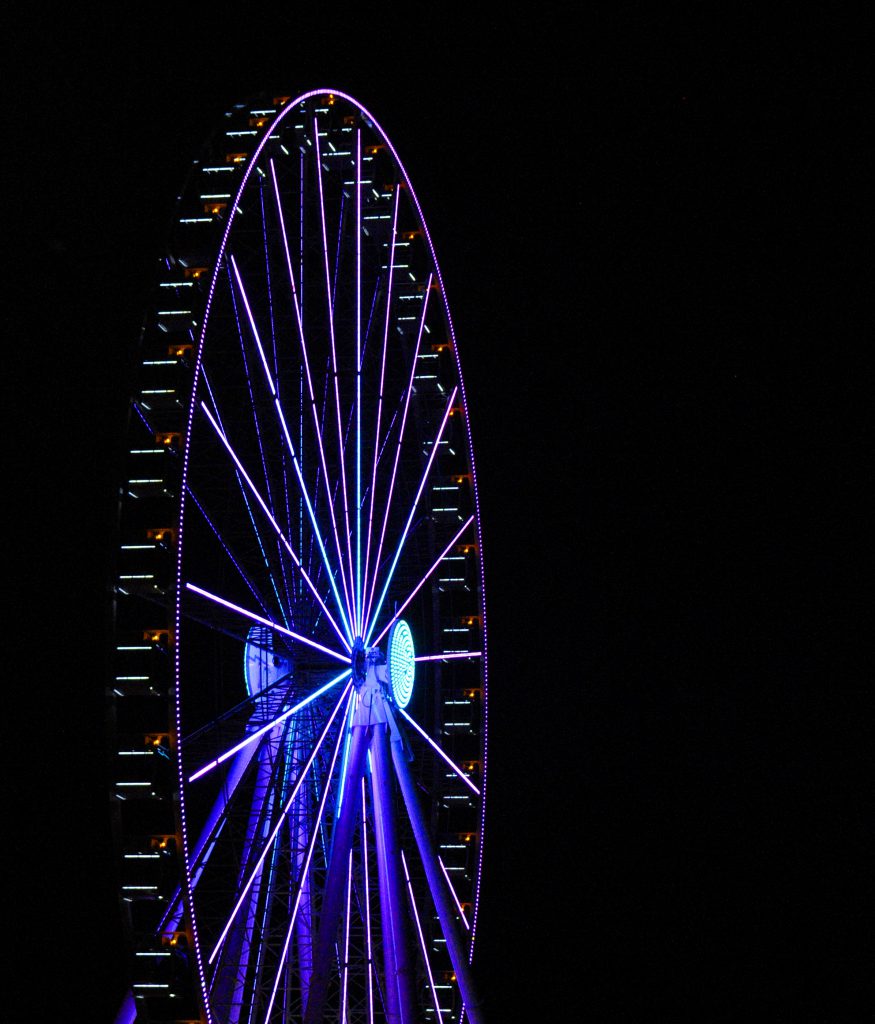 After 14 seasons of watching the opening scenes of Grey's Anatomy pan over the Seattle skyline, it was surreal to walk along the pier past the Great Wheel, Seattle Aquarium and rows of tourist-y stops. My must-do recommendations: a boat cruise around Elliott Bay and the huckleberry ice cream from Seattle Bay Creamery.